Japanese culture experience tour
We perform Japanese culture experience tour in Kouyama Garden while feeling signs of autumn to deepen, and to go.
[summary] Decoration rolled sushi, samisen, dressing experience. After the dressing experience, we can take a ceremonial photograph in Kouyama Garden.
[object] We guide in English, but even anyone including Japanese culture which is interested in introduction in English can participate.
[entrance fee] 5,000 yen (with light meal)
[lecturer] We open Katagiri (master of folk song samisen player, British flow example, the sum entertainment English interpretation person)
 We hold experience-based lesson in each place to have Katagiri akosanha of lecturer, not only Japanese but also visit to Japan foreigner feel the sum culture close.
In addition, with "terihime Festival" of two major festivals of Nerima (the 30th), the part of wife of a nobleman was acted as after audition.
[application method] After filling out the following contents, apply by return card or email.
It is ① full name ② address ③ phone number ④ age ⑤ sex ⑥ height ⑦ nationality (all the participants)
[destination]
 〒176-0001 Nerima 1-17-1 Coconeri4 floor Nerima tourism center
 E-mail: kanko@nerima-idc.or.jp
[deadline for application]
 It must arrive by Tuesday, September 11, 2018
Flyer (Japanese) (JPG:286.96KB)
Flyer (English) (JPG:286.46KB)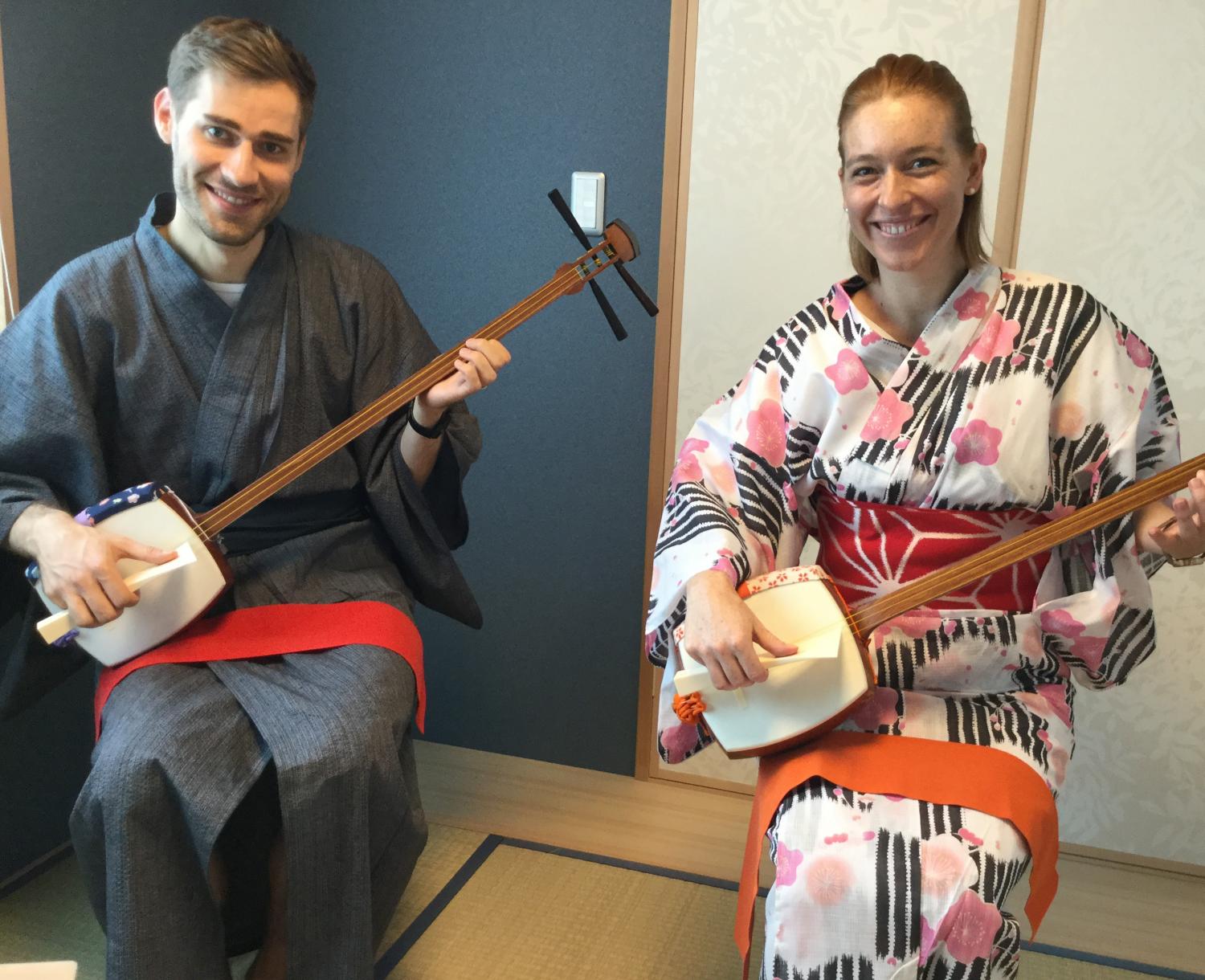 | | |
| --- | --- |
| Date | Sunday, September 30, 2018 from 0:00 p.m. to 3:00 p.m. [application deadline Tuesday, September 11] |
| Place | Toshimaen Station (meeting) ⇒ Kouyama Garden |
| Rate | 5,000 yen (with light meal) |
| Sponsorship | Nerima tourism center |
| Inquiry | Telephone: 03-1256-1199 (Nerima tourism center) |
| URL concerned | https://www.nerimakanko.jp/review/detail.php?article_id=SPE0000046 |
---
Related contribution of this event
We look forward to your contribution!
Event spot of the same area