Village project 2018 of nerima Japanese sweets
In the case of purchase, we can receive privilege to each three times of stores when we show bill! Please enjoy each shop original product using "Edo chestnut" from Nerima.
[distribution place of bill]
Each participation store, commercial and industrial sightseeing section (this the ninth floor of the government building), industry, sightseeing information corner (Nerima 1-17-1Coconeri3 floor), Shakujii tourist information center (3-23-8, Shakujiimachi)

[participation store] All 14 stores
Bakery Mother Goose/Kogetsuan houtoku/akagi/hotel cadenza Hikarigaoka bakery Bonn pal fan/pittsueriajitariadafirippo/shinseido/Kikuya/Eisen/patisserie Cami Tani/Musashi hermitage iguchi/Aoyagi/Nakata-ya/Daigo/Awaya Soubei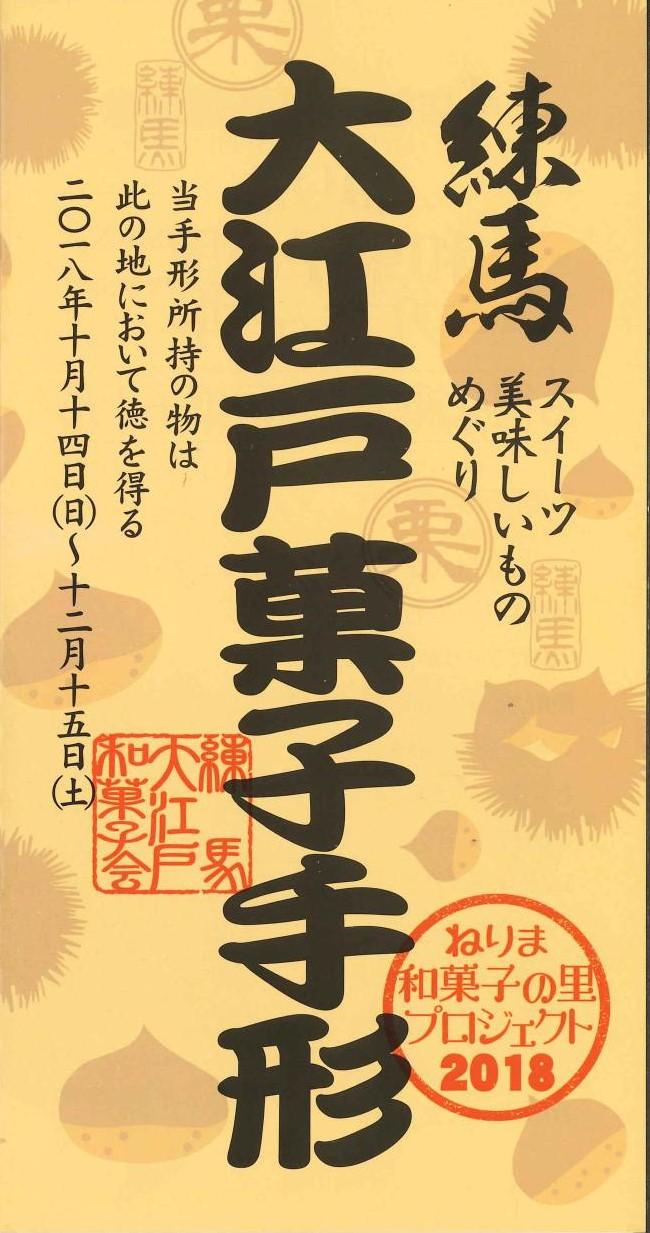 Related contribution of this event
We look forward to your contribution!
Event spot of the same area