It is Hanjiro Sakamoto exhibition after the death for 50 years
As for the theme of picture of Hanjiro Sakamoto, main until studying abroad in Europe in month in still life personal with beef after returning home at horse in postwar period, the most later years; feature the theme, and take up. Work of Sakamoto who continued writing limited theme does not remain in the same place while taking up the same motif, and we incline energy, and the subject hides solemn tranquility in finished screen while being ordinary.
The back of the flyer (JPG:395.74KB)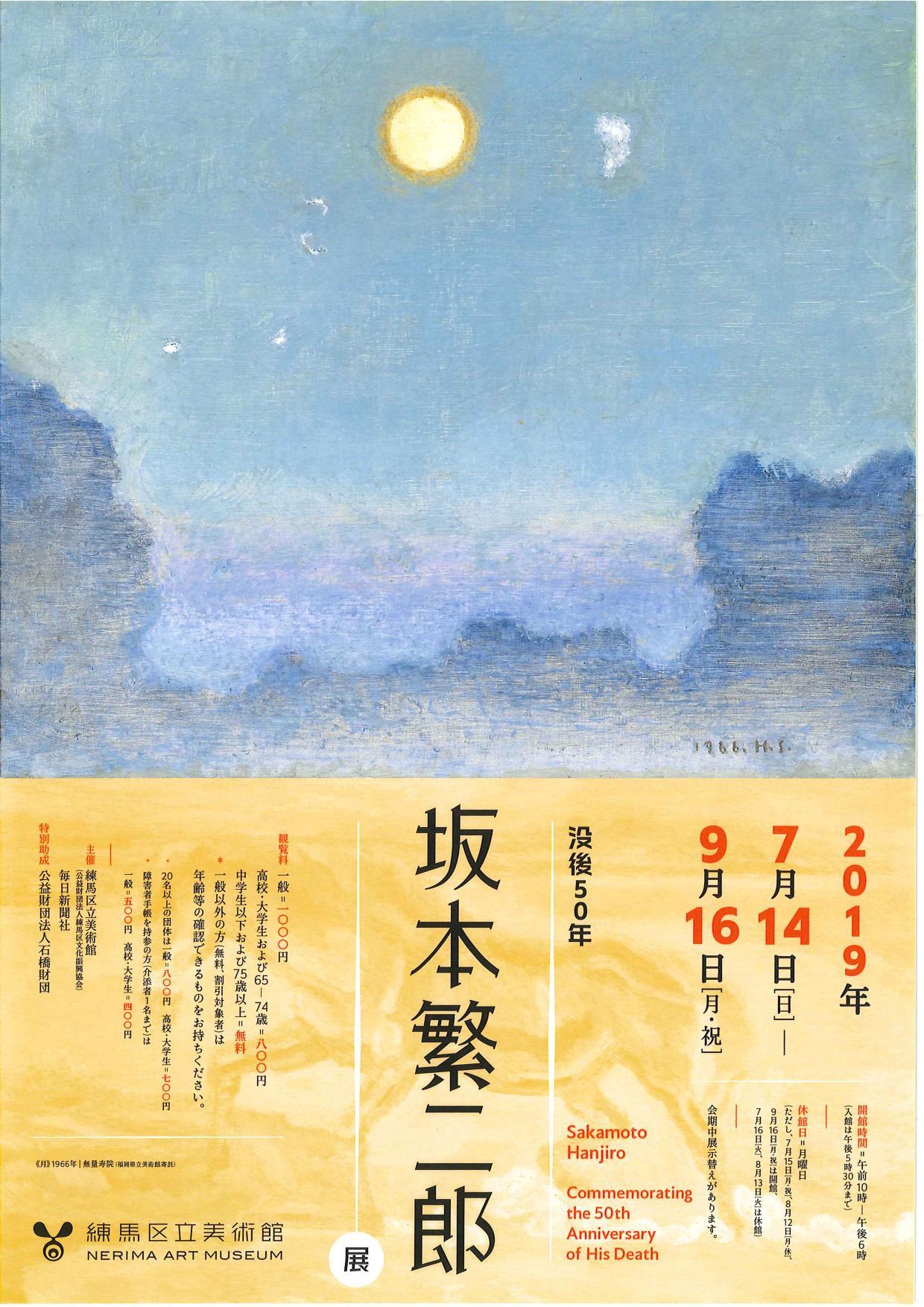 Date
From Sunday, July 14 to September 16 Monday (holiday)
From 10:00 to 18:00 (as for the admission until 17:30)
Place
Nerima Art Museum (Nukui 1-36-16)
Access
A 3-minute walk from Seibu Ikebukuro Line "Nakamurabashi Station" getting off
Rate
The public: 1,000 yen, high school student, university student and 65 years old - 74 years old: 800 yen, junior high student or younger and 75 years or older: Free of charge
Sponsorship
Nerima Art Museum, Mainichi Shimbun
URL concerned
https://neribun.or.jp/event/detail_m.cgi?id=201906011559351169
Remarks
Closed days: On Monday (but we are closed on opening, July 16, August 13 on July 15, August 12, September 16)
---
Related contribution of this event
We look forward to your contribution!
Event spot of the same area