"Portrait of Chopin -200 year" of the 100th anniversary of Japan, the diplomatic relations establishment in Poland
Japan and Poland reach the diplomatic relations 100th anniversary and hold exhibition of furideriku Chopin of composer in pianists whom Poland is proud to in commemoration of this. In this exhibition, we display valuable about 250 points such as oil painting images which Warsaw national museum and Dordrecht art museum (the Netherlands), the country art museum possess mainly on the cause of full-scale cooperation of national furideriku Chopin Institute of Warsaw, handwriting music and letter of this country first public exhibition, art work.
Flyer (JPG:2101.34KB)
The back of the flyer (JPG:2045.41KB)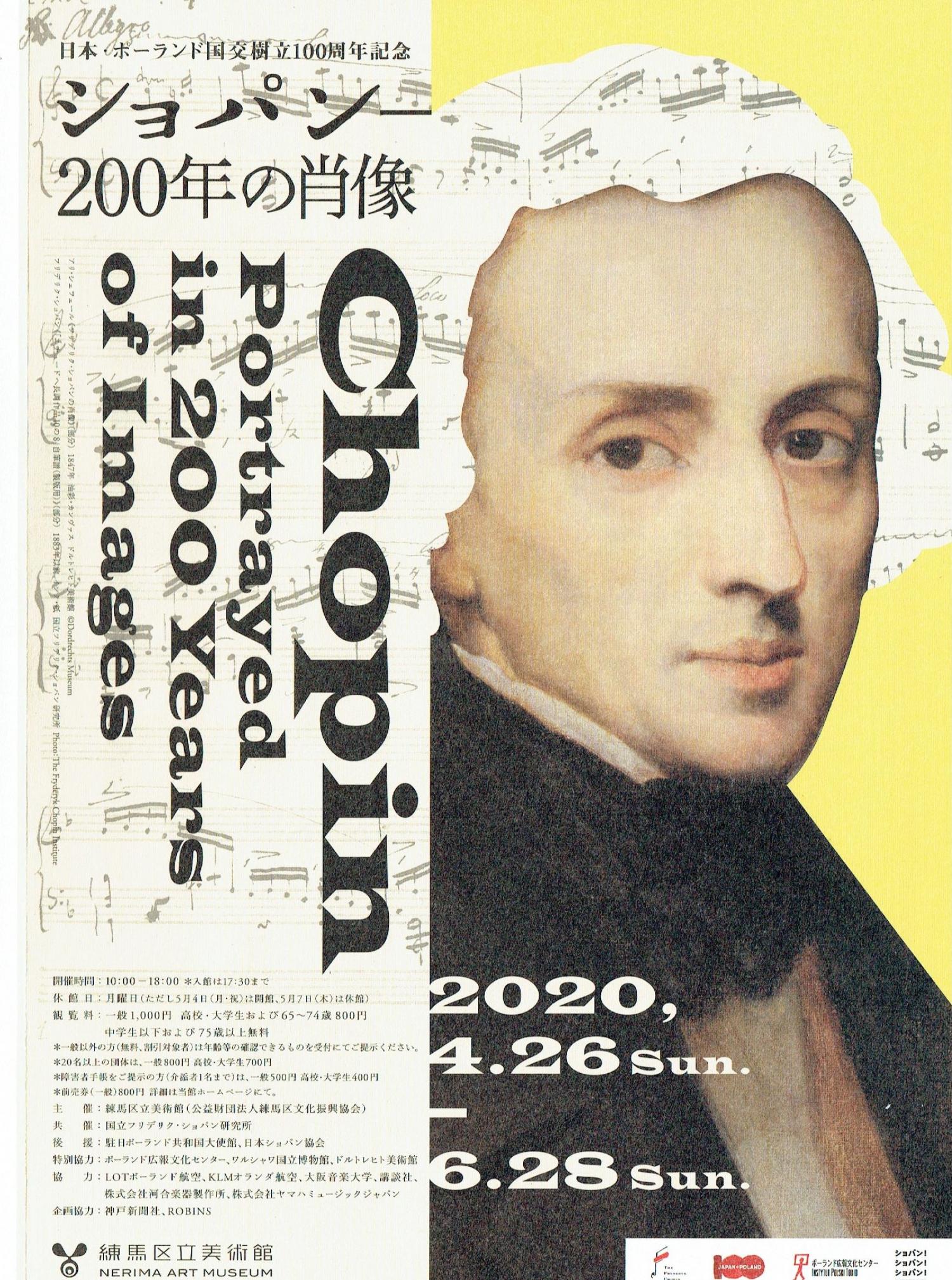 Date
From Tuesday, June 2 to 28th Sunday
From 10:00 to 18:00 ※Admission until 17:30 p.m.
Place
Nerima Art Museum (Nukui 1-36-16)
Access
About 2-minute walk from Seibu Ikebukuro Line "Nakamurabashi" station
Rate
General 1,000 yen, high school, university student and 65-74 years old 800 yen, junior high student or younger and 75 years or older for free
Sponsorship
(public interest incorporated foundation) Association of Nerima-ku culture promotion, Nerima Art Museum
Inquiry
3577-1821 Nerima Art Museum
URL concerned
https://neribun.or.jp/event/detail_m.cgi?id=202001221579692159
---
Related contribution of this event
We look forward to your contribution!
Event spot of the same area