Colored leaves are beautiful. Scenery town walk of ... autumn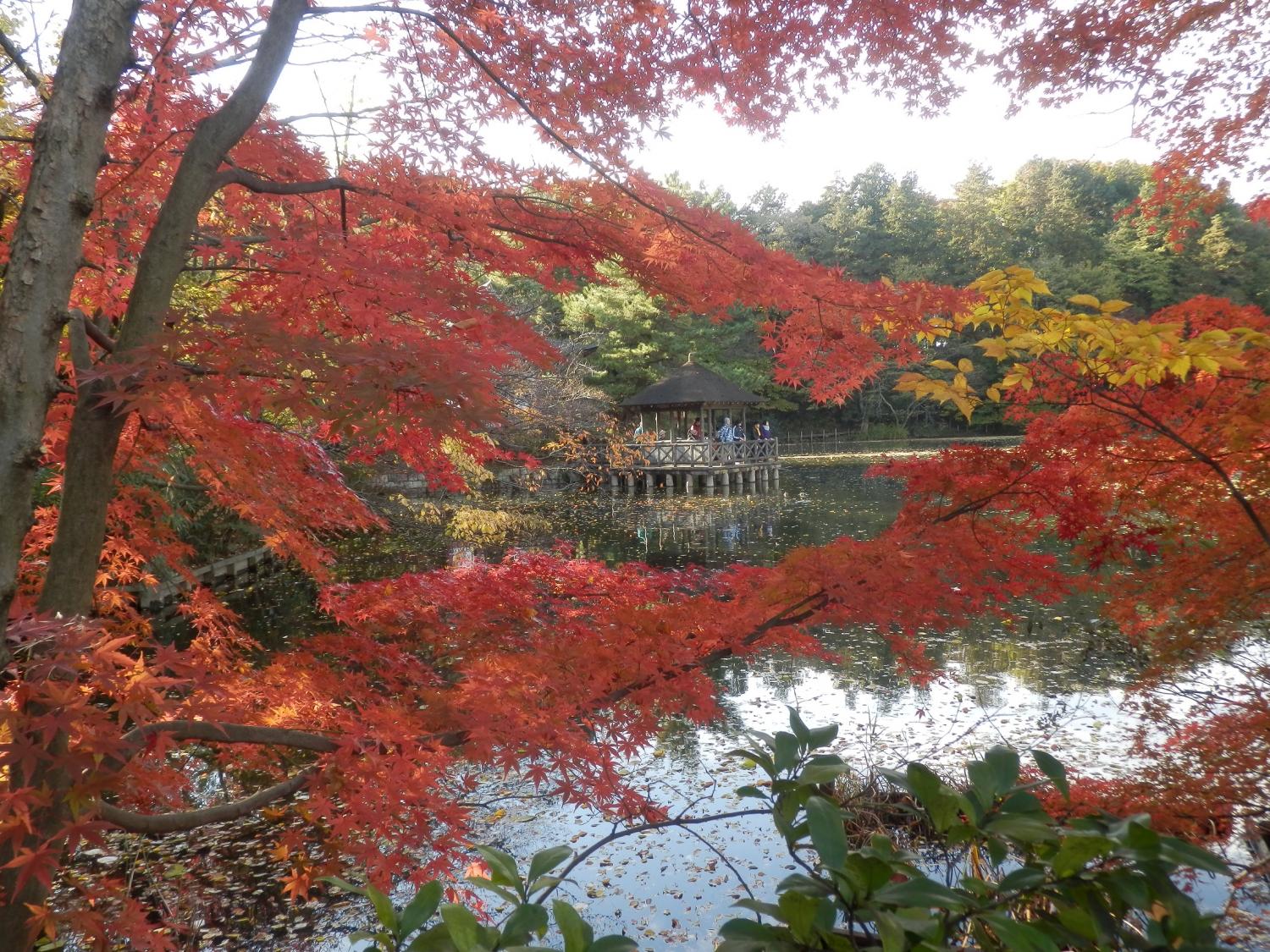 (2017. 12.09 shooting Shakujii Park three treasures Teraike)
Do you not go to town to look for green of Nerima feeling autumn?
It is enrolled in ward and introduces recommended autumn from "special scenery".

Colored leaves of three treasures temple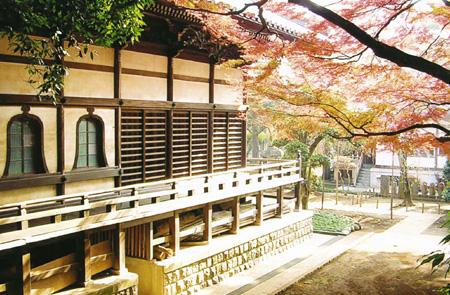 The foundation of three treasures temple is 1394. It is next to forest of Shakujii Park and is wrapped in quietness even in the daytime.
[point of scenery]
Maple which was adjacent to the main hall of a Buddhist temple seemed to become the present form in the early days of the Showa era.
Maple does not seem to need to prune too much, and that purpose or free and easy dancing posture is impressive.
Under the branch which greatly opened, beauty of leaf to look at through positive is particular. State that maple which turned red against a backdrop of temple architecture which is flavor is scattered "in autumn as for this."
Three treasures temple where there is much dropped in at in the middle of walk in. We sit on bench of the precincts and want to taste autumn stillness slowly.
The location: 1-15, Shakujiidai, Nerima-ku
https://goo.gl/maps/hQ9SsQtCAHG2
Garden of Minamioizumi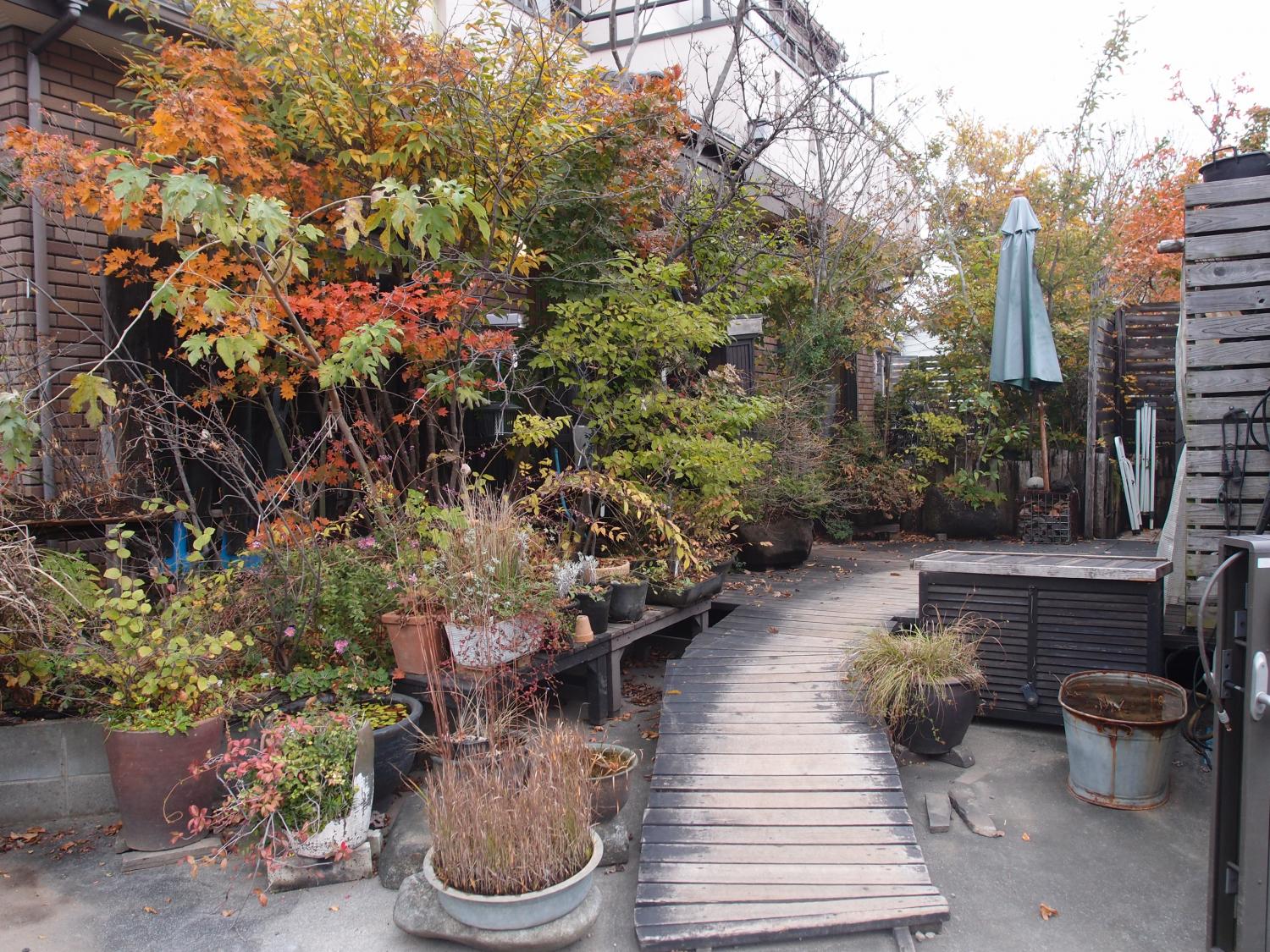 It is approximately 2.5km from three treasures temple to the west.
Garden which waits, and is full of nature in the ordinary inside where single-family houses form a line is day service facility getting a lot of looks.
[point of scenery]
Most of garden are fields and mountains grass and miscellaneous small trees, and there seem to be miscellaneous small trees which the staff goes to the mountains of Fukushima and digs and gave. Miscellaneous small trees have a small one stump each, and light enters well. As it is thing of natural vegetation, we do the pruning to a minimum.
We consider whether deck of courtyard came to some villa place wrong and fern is atmospheric quietly in fields and mountains grass such as miscellaneous small trees, day lily or Chloranthus japonicus of maple and azalea, space of the shade and is planted.
Facility user enjoys meal at table of deck and enjoys seasonal change over window, and nature seems to be enjoyed.
"We wanted local person to enjoy garden, we called out anytime, staff seemed to be uncool when it was observed".
The location: 1-22, Minamioizumi, Nerima-ku
https://goo.gl/maps/7Vzqfne7rpE2
Kitano Shrine of colored leaves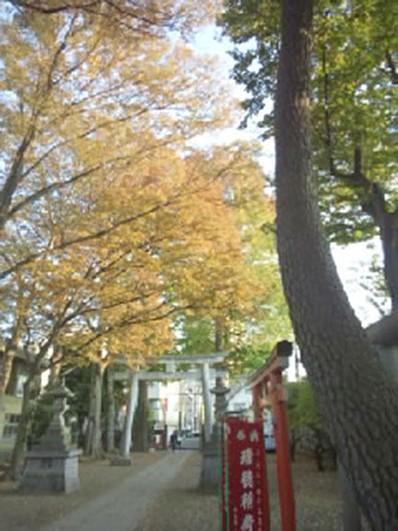 It is five or six minutes on foot from the Oizumi-Gakuen Station north exit.
It is forest of Shinto shrine got close to in area.
[point of scenery]
There was already this veneration Shrine where it was done, and had been got close to for a long time toward this area in at the beginning of the Edo era.
There are soapberry, zelkova, ginkgo, white oak, pine in the precincts, and there are a lot of big trees more than 100 years years old, too.
Young leave letting eyes soften makes tree preventing summer sunlight, and it is colored leaves beautiful before long. There is much tree which walks approach to a shrine out of comfortableness of air to create, and leaves for station and is.
Miyaji seems to sweep many fallen leaves scattered in winter from autumn with family. What we can pray at with quiet feeling while enjoying autumn scenery may be because there is such a daily care.
In center of town, it is precious forest with big tree. It will be forest wanting you to watch with local everybody carefully from now on.
The location: 4-25, Higashioizumi, Nerima-ku
https://goo.gl/maps/vVmxRjmotJk
Living in the mountains of Oizumigakuen where colored leaves shine in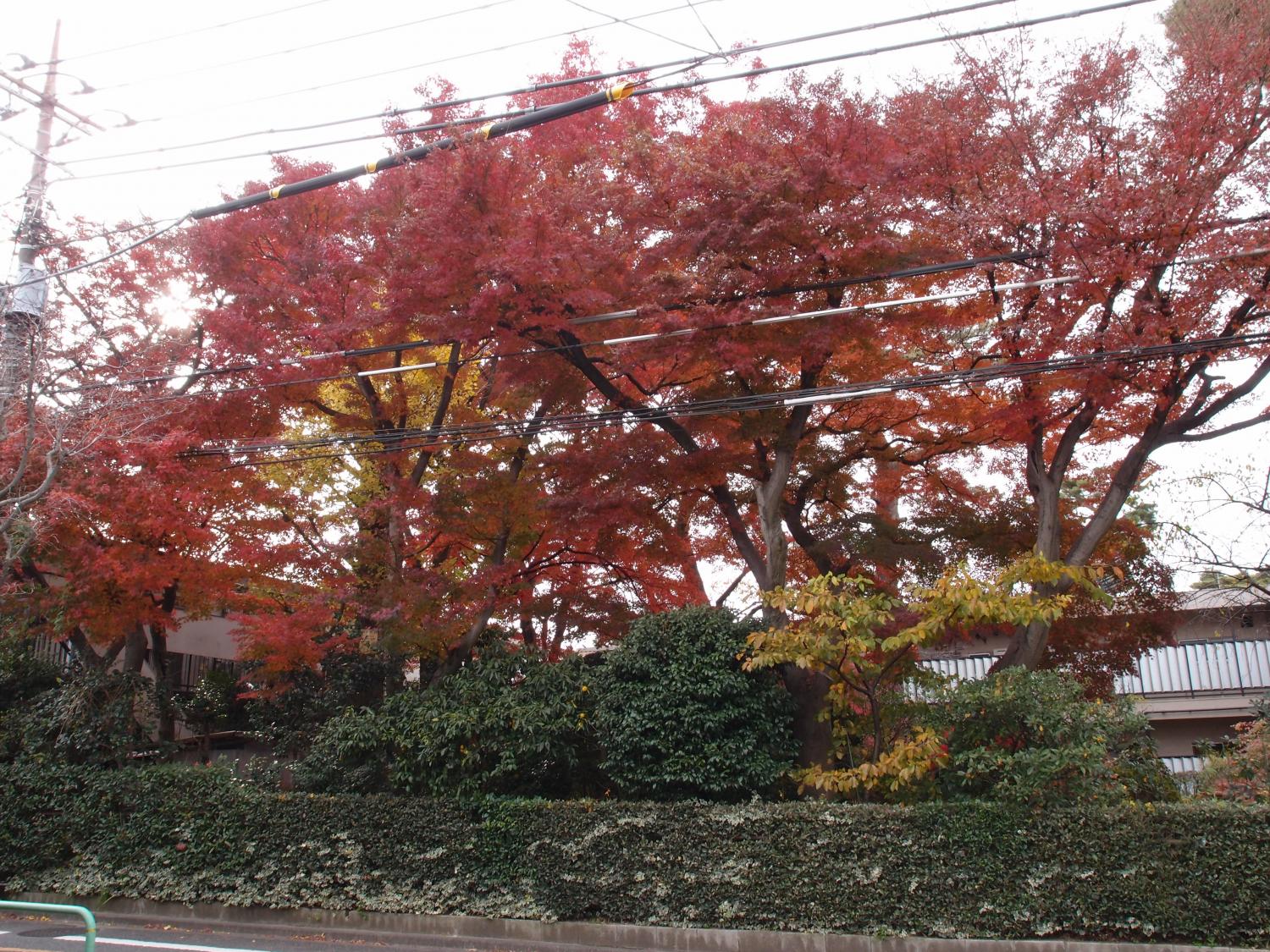 It is a little over 30 minutes on foot from Kitano Shrine to the north.
(by bus from the Oizumi-Gakuen Station north exit bus "Tokyo residents farm" getting off two minutes)
It is garden filled with Oki more than 90 years years old. (for private land, it is visit from street)
[point of scenery]
It is in area of quiet residential area, and care is garden which has been done from prewar days facing intersection of grillwork block.
There are several trees of big maple in garden which greatly spreads out in the south side of site, and trees which changed red color in autumn shine in long distance like town and direct autumn activeness of town.
He/she participates in "chai trip" that it is hosted by green town planning center, and garden is released toward the public a few times a year now.
We will want you to do well as garden which can enjoy lot from now on.
The location: 7-11, Oizumigakuencho, Nerima-ku
https://goo.gl/maps/8LAKGsbcDpN2

You can see scenery to feel autumn of recommendation which we introduced from the following URL.
Please look for favorite scenery.
http://nerima-keikan.jp/landscape/story2017/autumn.html
Special scenery
It is got close to local people to keep scenery to feel in good condition, and to utilize quality of Nerima by "special scenery" and registers familiar scenery which we want to value in future based on recommendation from inhabitants of a ward and introduces.
Please discover new charm of living gusset looking for favorite scenery from "special scenery".
We look for to see "special scenery"
http://search.nerima-keikan.jp/