[to restaurant] We support restaurant! We raise takeout & delivery store information!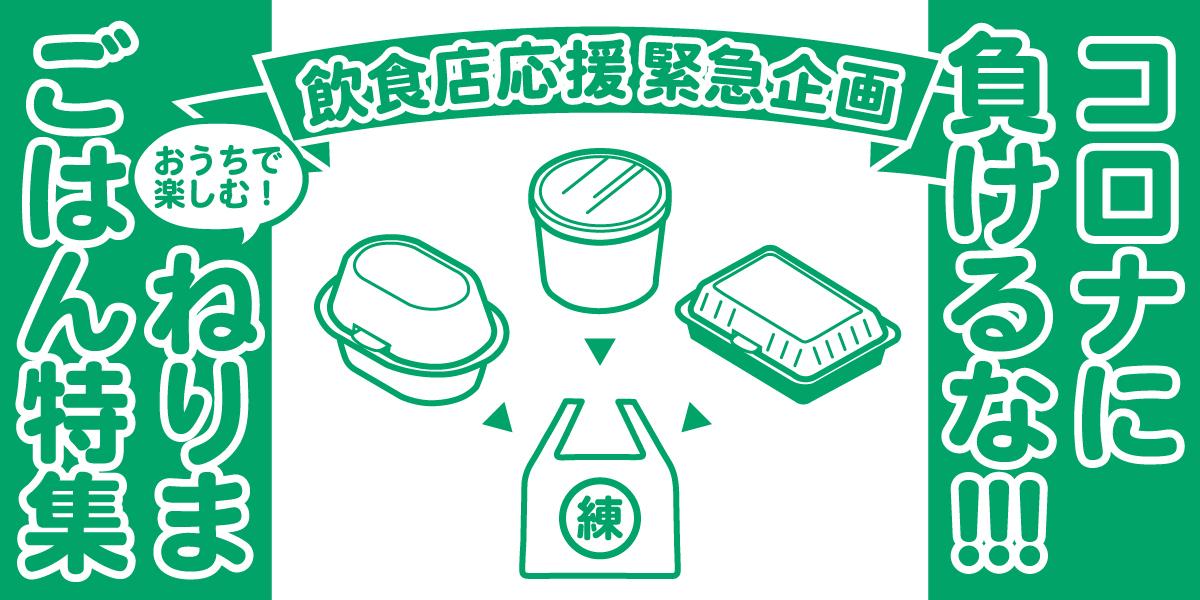 [we release sequentially from ★ Wednesday, April 15 and start! ★]
We raise information of shop which is available for takeout delivery correspondence to support restaurant of Nerima-ku and publish in this site.
We have you enjoy by taste that shop is good and discerning menu while opportunities of meal at home increase in the situation of these days and are happy if few can contribute to sales of restaurants.
We place information at any time.

※This business is the Nerima-ku mall alliance society, Nerima-ku, common enterprise of Nerima-ku Industry Promotion Corporation.
We scan 2 FAX or paper and e-mail and send!
  ※Photograph attaches to email, and please send.
We publish in 3 Nerima-ku sightseeing information sites "special Nerima"!
Destination
FAX 03-6757-1012
Email omiseouennerima@gmail.com
※Please be careful about FAX number, input mistakes of e-mail address.
※We manage information appropriately and do not use other than the purpose of this business.
 By the publication situation of misunderstanding may omit some content as far as there is not.
Instructions
・To perform this business as promptly as possible, about publication contents may not give a detailed response.
・Publication, notice, please just support about order and sale, other customer correspondence for purpose at each store.
・It is for patente store of restaurant. (shop targeted for Act to Control Business which may Affect Public Morals regulation is excluded)
Inquiry
Person in charge of Nerima-ku business and industry sightseeing section business and industry
Address: 6-12-1, Toyotamakita, Nerima-ku central government office building 9F
Telephone: 03-5984-2675