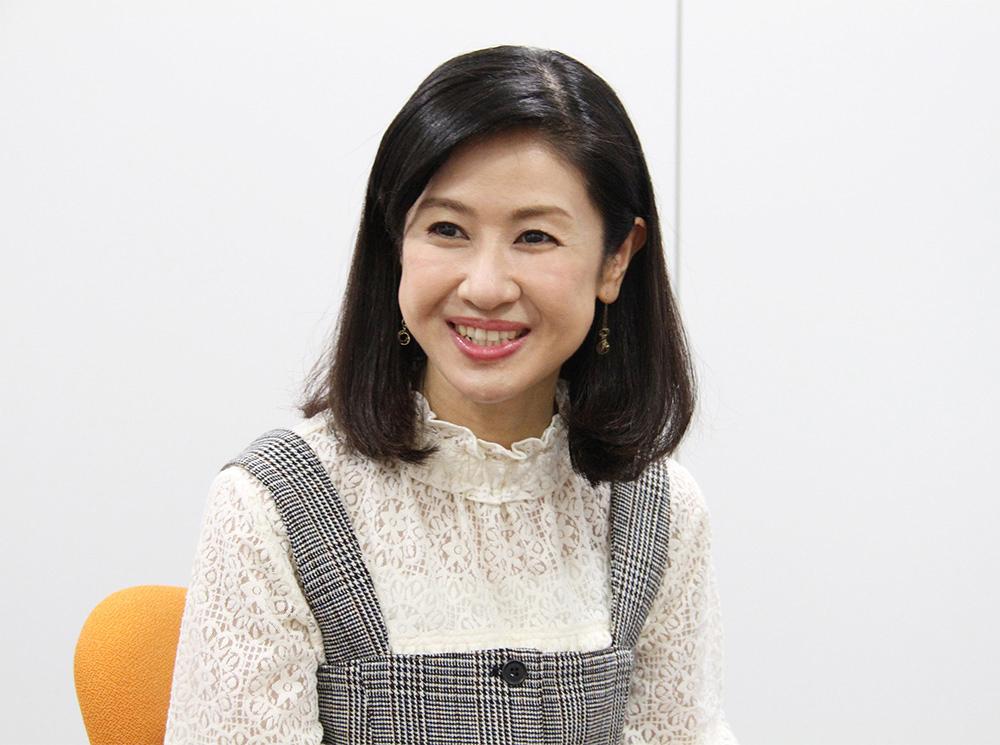 |

Nerima tourism center
Nerima's person
Nerima's person #121 Ayako Kobayashi (actress)
---
●We are from profile/kobayashiayako 1972, Nerima-ku. We enter child theatrical company of TOEI from 5 years old and start entertainment activity. When we are in the fourth grade, "oshin" where we appeared on records wonderful blockbuster and is called genius child's part. After that, let alone TV drama and the stage, we are playing an active part in MC of variety program and information program.
NHK continuation telenovel "oshin" which it was appeared on many works, but, after all, recorded audience rating called surpassing 60% actress, Ayako Kobayashi "only including "fencer business" series and ogre in the passing world." It is apt to seem that the person is from Tohoku because we make full use of dialect and performed the child era of heroine from Yamagata brilliantly, but is, in fact, native "Nerima's person". We heard story today during the schedule of interval of collecting of J:COM.
Tomboy who is good at climbing a tree for the childhood period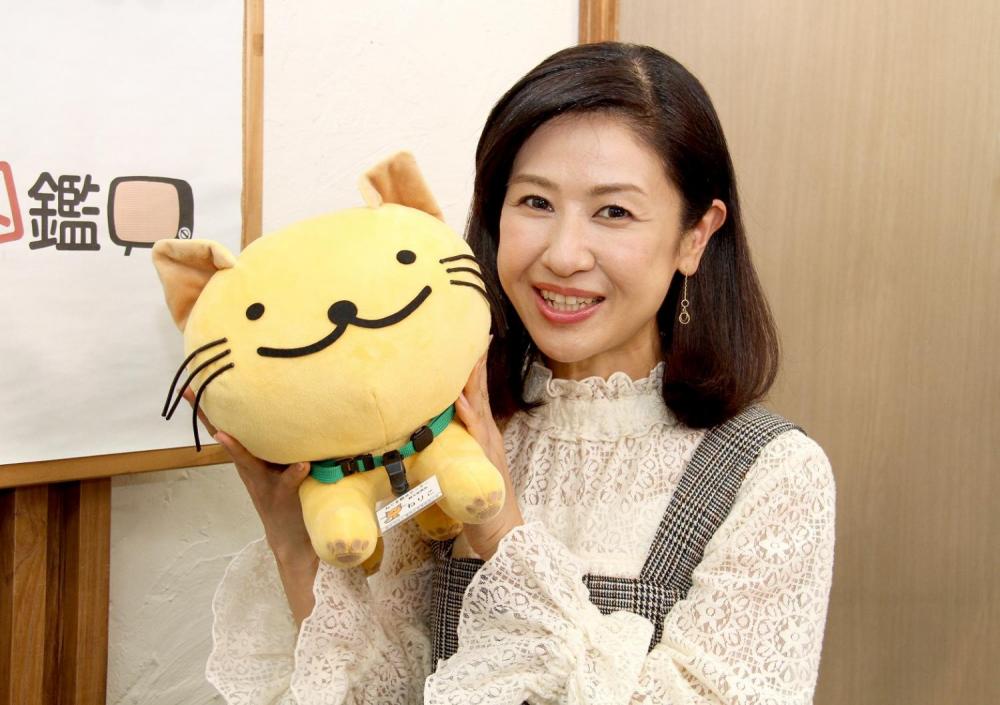 We have lived outside ward including four years when we went to university of Kyoto, but, other than that, are almost living in Nerima-ku. Favorite place says that it is Shakujii Park which we got close to since childhood.
When "it was small, in well local Shakujii Park, we were playing with neighboring friend. Climbing a tree was tomboyish proudly. We lived such a life even after starting work as child's part without changing. It was Shakujii-Koen Station that was very beautiful, and became convenient, but I saw Mount Fuji from window of station building in the days of student now. After when it is spring, observing swallows' nests; on train…Kobayashi who has smile, and says, it was quiet.
As "we feel green and flavor of soil and can do it, we take a walk well on holiday. Cat comes on knee when we sit on bench of park. We love cat! As for cat words as for being able to talk (laugh). But unfortunately cat is allergic"
We said, "we are pretty!" and held Nerikore character "neriko" of Nerima tourism center which attended coverage in his/her arm. It is very openhearted Kobayashi.
Seeing from foreign countries, Japan is great than Japanese think!
Kobayashi whom, because of the profession, opportunity to visit foreign countries let alone various parts of Japan has many called actress. It was broadcasted in countries and areas 80 of the world or more and, by promotion of "oshin" which still made a big hit, visited Indonesia and Sri Lanka in 2017. We have experience of studying in the United States, too and seem to go round the world in trip of hobby when there is time. Ahead of Tokyo Olympics Paralympics tournament of 2020, it was expected that visit to Japan tourists increased in here Nerima, but asked about Japanese charm that we saw from large field of vision.
"Overseas person thinks that it is great about delicacy and technology of Japan than Japanese think. For example, hot water comes out commonly in washroom in local service area, and toilet seat of restroom is warm and. It is wonderful hospitality that hand towel comes out in restaurant. Foreign is considerably surprised at when we see that both hot drink and cold drinks enter one vending machine"
It is thing which is fresh according to overseas person that it becomes natural when in Japan!
Triggered by animation and comics, we want Nerima to visit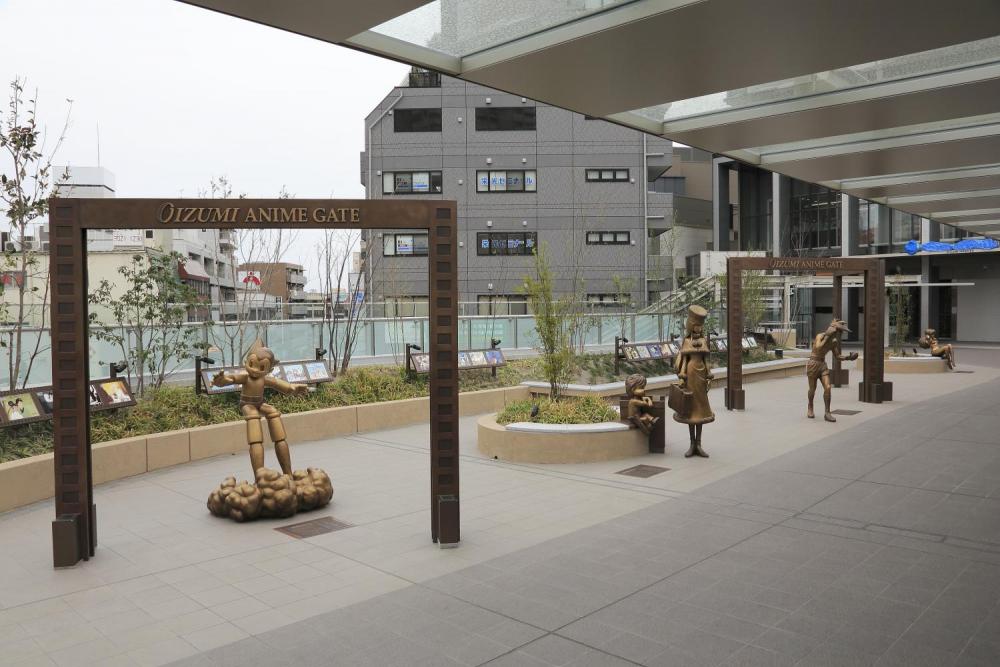 In "realizing abroad, animation made in Japan is big thing that becomes attractive, and is paid attention" to
As when we were young, ballet wanted to do that we entered child theatrical company of TOEI which was in Oizumigakuen. Kobayashi that this was the first step of relation with the entertainment world seems to have been familiar to animation from those days.
"Overseas young people often know Japanese culture and history by animation and comics. It is not unusual for enthusiastic fan to visit Japan. As one of center of the animation is Nerima-ku, we are very glad like pride"
We live with Nerima, attachment that are full of green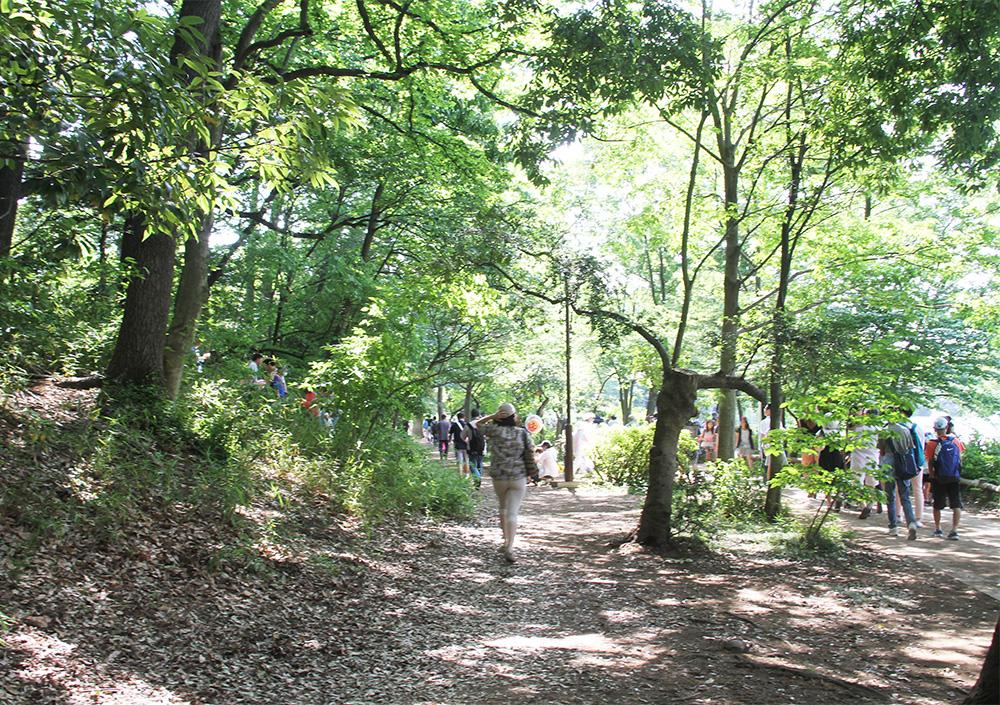 If people in foreign countries and outside of a ward come to Nerima to play, what kind of charm of Nerima does Kobayashi emphasize?
"After all, it is that there is nature which is full of green. We continue living for many years and feel, but are charm that it is hard to exchange with anyone. Place that is convenient, but works for me let alone the downtown area. We are relieved when we come back to Nerima for moderate sense of distance with the downtown area. Sense that heart is reset to. We have wanted to live in the downtown area more, but we repeat age and do not think that we want to leave Nerima anymore in one's youth. Overseas person comes to Nerima to play and pays more attention to people even if animation was purpose and thinks that we want you to feel nature relaxedly!"
A person's warmth including conversation at store is particular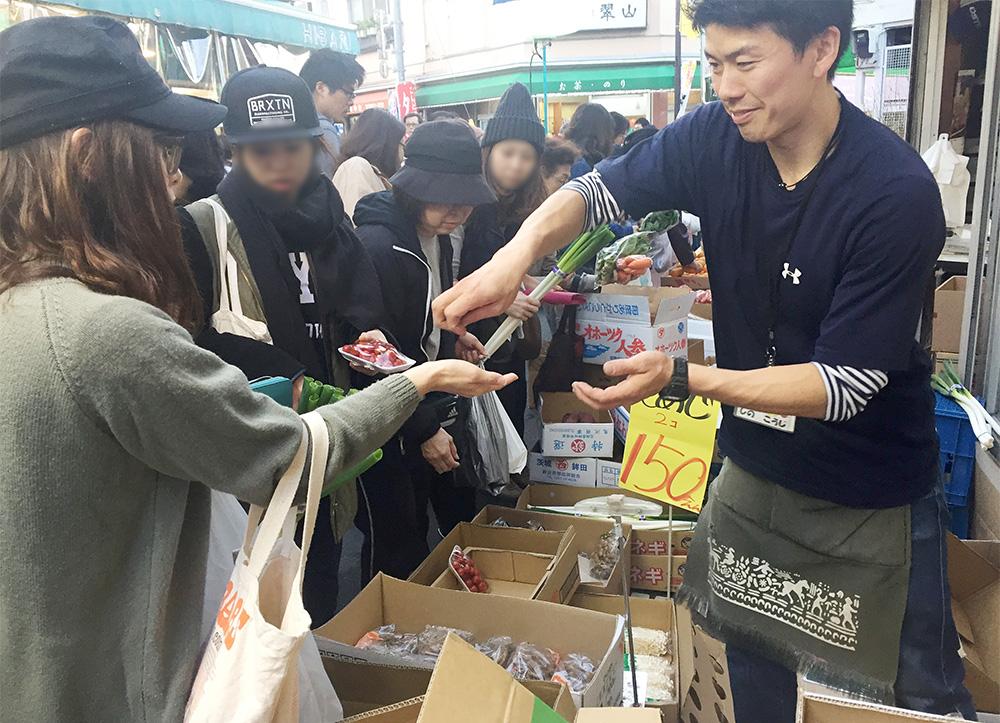 "There are many malls in Nerima, too. We feel warmth in conversation with people in shop not to be able to taste in large shopping mall. It is pleasant to contact people and remains in memory deeply. Not only which "we went there where" says, "we took instagrammable photograph", but also even trip wants you to make memory to remember even every day. Nerima feels whether feeling to welcome warmth and visitor someone's than other land may be strong"
We nominate "Hisamatsu hot water" which is natural hot spring in ward and "hot water of Toshima garden" for recommended spot and are slightly being excited a little bit saying it is saying "it is great that there is hot spring". Furthermore, he/she raised good point of Nerima saying "we think that we could not overlook point that art museum in ward was interesting, and did various events in Cultural Center, and laid emphasis on cultural thing".
As actress, stare at the future…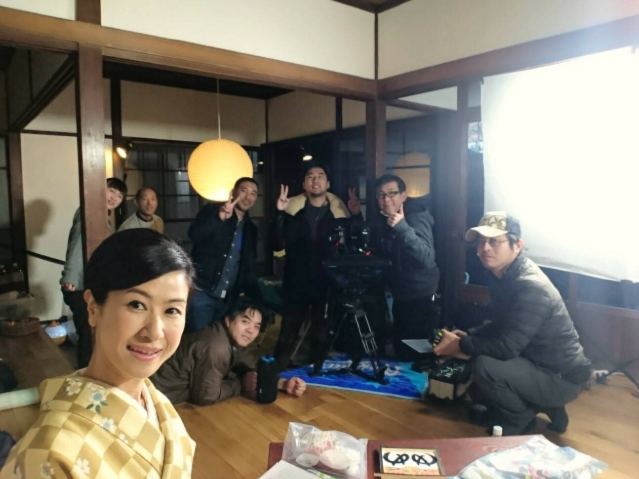 "We seem to value normal life when we hear about thought as actress to cope even if any work comes". On train and bus, we do shopping in shop and stroll in neighborhood and eat with friend…We seem to keep such a life in mind.
When "natural life does not have feeling to understand, we do not do well even at play when we interview either. The entertainment world is apt to be thought to be the gorgeous world, but does not work particularly at all as any work is accompanied with responsibility"
As for Kobayashi saying that it is attractive of this work, will it think that it wants to do activity what kind of as actress that there is not retirement age in future?
As "duty that there is by age shifts, it is very interesting. We took to space that it was not just only "it is not fun", and was different from usual times when we saw charade of Mitsuko Mori who was taken care of at the time of debut very much. Something which we could be impressed by was ridden on performance properly. Even if I play, for example, comedy, comedy, we think thing such as "comedy which we can be impressed" by which we classified feeling as people into to be that we should be able to get along
The powerful charm to interview person playing an active part in hometown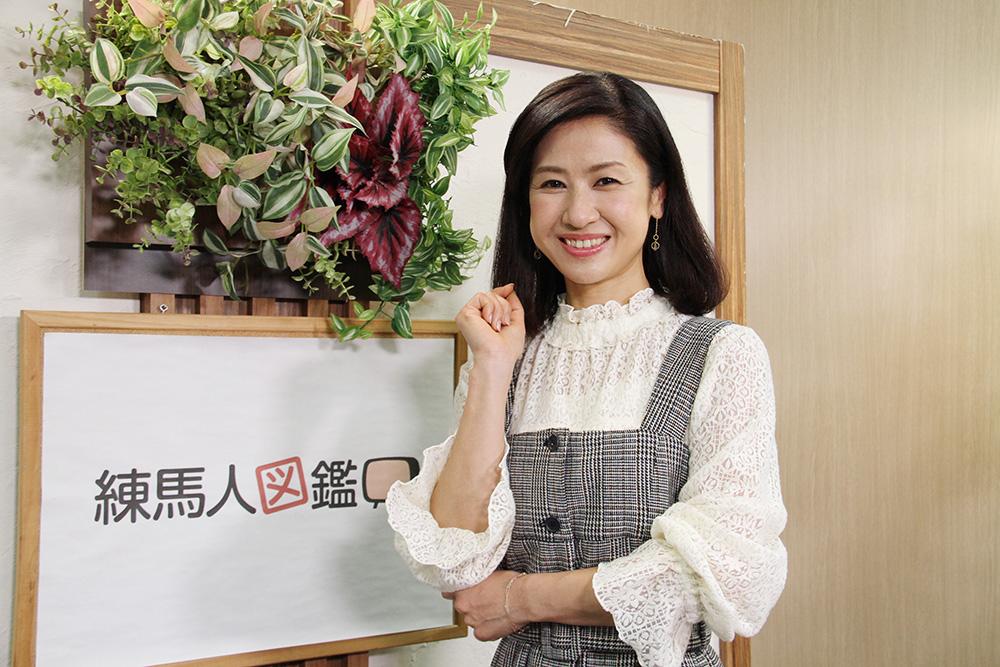 Kobayashi who acts as MC of "person from Nerima illustrated book" to introduce celebrities of Nerima to in local cable TV J:COM now.
"Person from Nerima illustrated book" "is happy time meeting person played an active part in hometown. Representative and group dealt in, occupation including art-related vary. We hear story while being excited as the same inhabitant of a ward every time. Let alone a person's charm, we keep in mind to be able to convey charm of Nerima"
J: Other than information that Kobayashi was prepared for before collecting of "person from Nerima illustrated book" according to the program person in charge about COM, considerably check theme by yourself, and is deeper; seem to act to be able to interview. Talks and encounter were valued, and warmth "that people liked" from Kobayashi of all energy throw for all work overflowed!
Ayako Kobayashi official blog "A-Square"
https://ameblo.jp/ayako-kobayashi-blog/
J: COM "person from Nerima illustrated book"
https://jinzukan.myjcom.jp/nerima/
(the sixth photograph from the top is offer of Ayako Kobayashi)