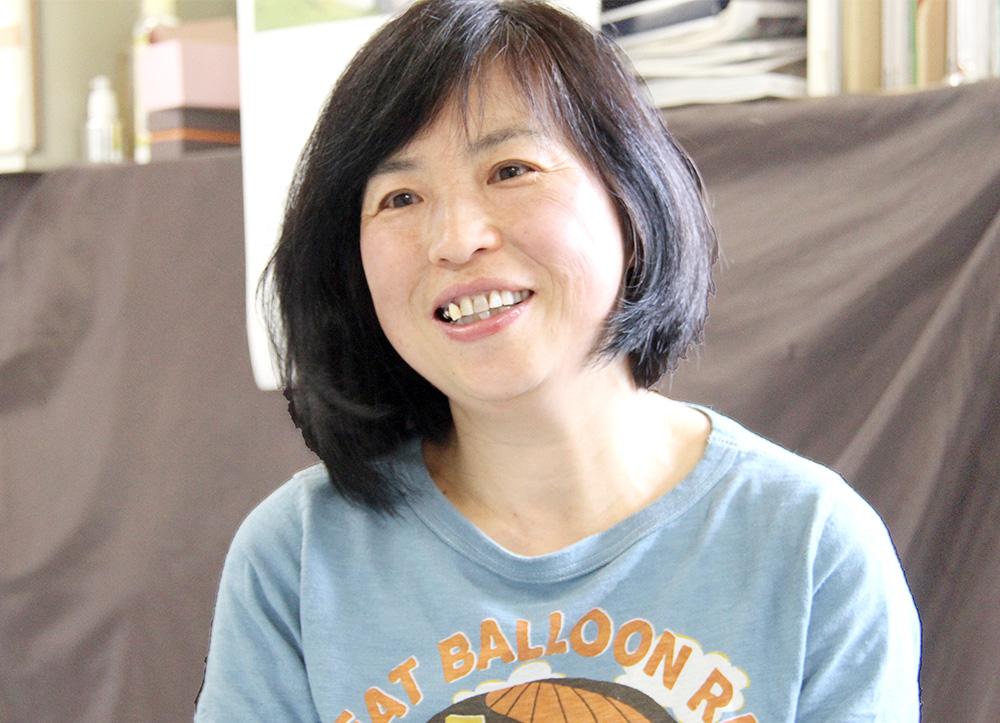 |

Nerima tourism center
Nerima's person
Nerima's person #122 Ayako Aihara (the farmhouse 19th generation)
---
●Profile/aiharaayako 1967, Tagara, Nerima-ku birth. We are brought up as only daughter of farmhouse lasting 18 generations. We get married and are blessed with four children at the age of 23. shuno continues up to the present day with husband at 36 years old. Agriculture girl member of "agriculture girl project" that Ministry of Agriculture, Forestry and Fisheries works on
Nerima-ku with 23 wards with much farmland. "World city agriculture summit" is held in order to send charm and possibility of urban agriculture of Nerima in 2019. We hear story from Ayako Aihara of the 19th generation in succession to farmhouse about remaining daily livings and farmers this time while agriculture of Nerima attracts attention as urban agriculture.
The child era who felt pressure as only daughter of farmhouse
<photograph> Aihara family (carp streamer that what there was in the background raised in field)
Aihara left birth, university as only daughter of farmhouse and found a job in agricultural cooperative (existing JA Tokyo green leaves).
"We were from Nerima Elementary School, Nerima Junior High School and went to agricultural cooperative by bicycle. Aihara who it seems to seem that we may not have gone out of Nerima-ku when we say so, but went on train as high school and university were outsides of a ward, and talks with (laugh) brightly. We say that we have been stencild to inherit farmhouse since childhood.
"There was pressure on inheriting the back. We liked environment with field while my having thought that people who came to bridegroom were never in farmhouse which could not go to bride, or could not go out with the eldest son, and spending puberty like that, and there seemed to be feeling to want to be engaged in field.
The master and encounter marriage that the parents' house is farmhouse before long. When child was small, Aihara did child care, and the master worked as office worker, but did shuno in couples 15 years ago. Family that had a family of 10 including the fourth generation living together, and was at home at the time of coverage with a click!
It is outdoor culture with multi-item in small quantities. Of course as for the Nerima radish!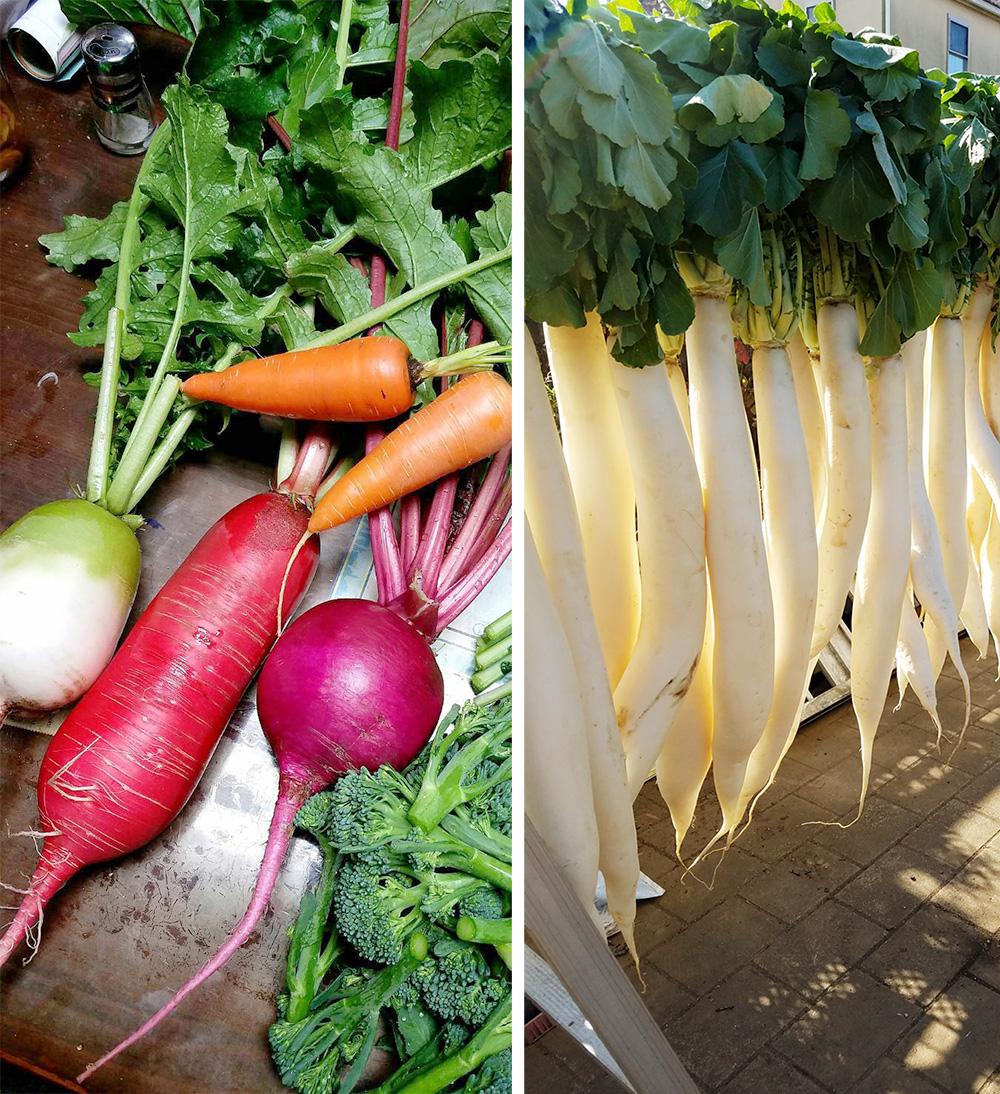 <photograph> Vegetables and the right produced in field of Aihara are Nerima radish
Father of Aihara becomes important and manages field, and Aihara and others are challenging the making of new vegetables now while supporting. Field is outdoor culture. It is diversity to butter nuts pumpkin with sweetness and flavor of nuts, the sweet head chili pepper which there is not of sharp taste, vegetables that it is slightly unusual including flat-shaped nutritious Morocco kidney beans in cabbage, Japanese mustard spinach, spinach, molokheiya, broccoli, cucumber, tomato, eggplant, carrot, green pepper, zucchini, stick senor (another name, stem broccoli) who can enjoy taste and texture similar to asparagus from familiar vegetables including basil, form such as gourd really that makes there.
"Rare vegetables came to be bought with the times by visitor and came to cook 40 kinds or more vegetables in the year. That may be one form of urban agriculture. Of course Nerima radish of local vegetables produces, too. Nerima radish has you provide with kind for management production from ward and makes. It is slightly hard to pull; (laugh).
As for the Nerima radish, length becomes 70-100cm, and neck and the lower part are narrow, and the feature of it is that central part is big. Power of 3-5 times is said to be need than daikon circulating generally to pull.
We like meeting sale that can communicate with visitor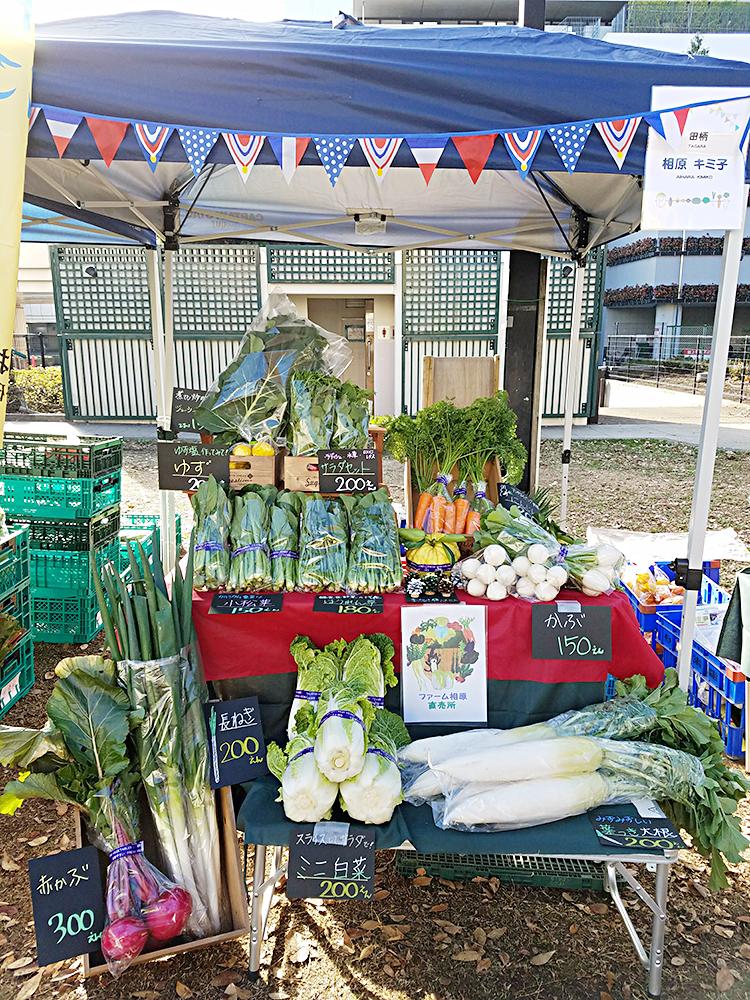 <photograph> State of Marchais for women
There may be many farmhouses in Nerima, and Marchais where we meet directly, and producer sells vegetables to is prosperous. Many people come for fresh vegetables from outside of a ward. Vegetables of Aihara were shipped to JA mainly, but seemed to have sold in Marchais for women.
It "is the gladdest we like talking with visitor by meeting sale, and to have you eat fresh vegetables. "It was delicious!" It becomes driving force to hear voice called this directly"
As for sending information of produced vegetables to friend all at once at group line, and selling at home recently. Well, as far as it is very enviable!
It may be told because we are engaged in the breeding, field work in farmhouse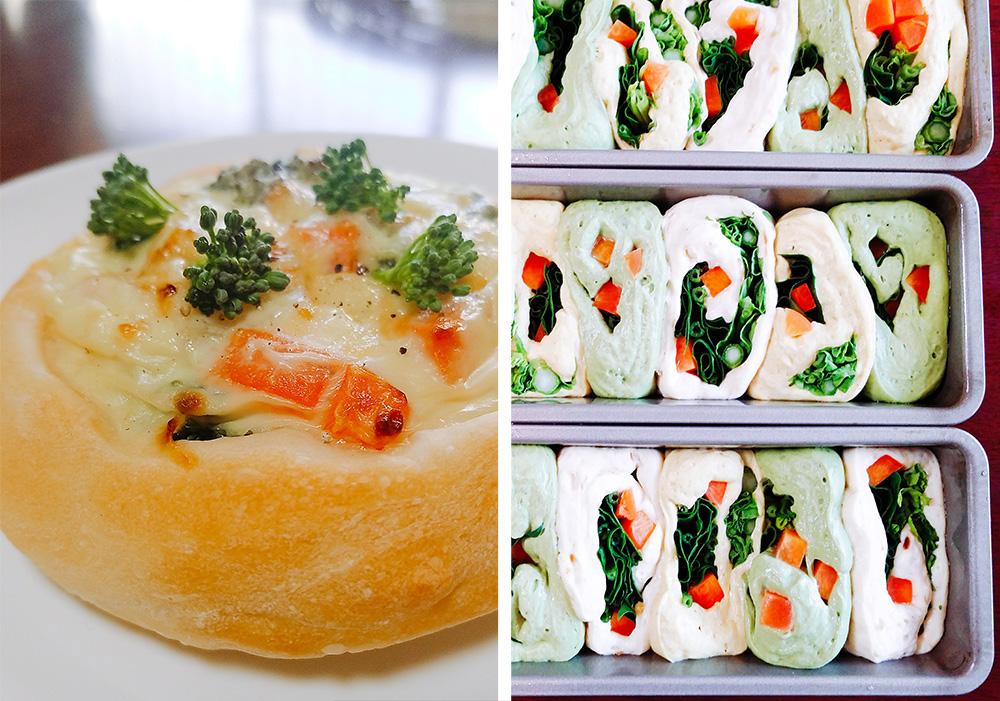 <photograph> Bread with vegetables which we made with bread lesson as ingredients
We perform bread lesson using small number cooking class and vegetables in main building to have you know how to eat and taste of seasonal vegetables. From participant, "these vegetables are rare. Eat for the first time, what "become how in field" says that it is a pleasure to listen to various voices. We are busy and do not seem to be able to readily update, but we upload photograph of vegetables with blog "city farmhouse engawa diary" and are writing states of thing and bread classroom of field work recently.
             
For example, in the case of spinach which we harvested, we take damaged leaf and bundle up to constant weight and fill bag. At last we can ship after those processes.
As for "consumers seeing only vegetables displayed at store neatly particularly the child, the state thinks that normal. But we feel that it is important state and someone's to send that we need a lot of looking after to where vegetables become. As I am brought up by chance in farmhouse, it means that we are in a position informed that"
There are too many favorite places, and Tagara love overflows!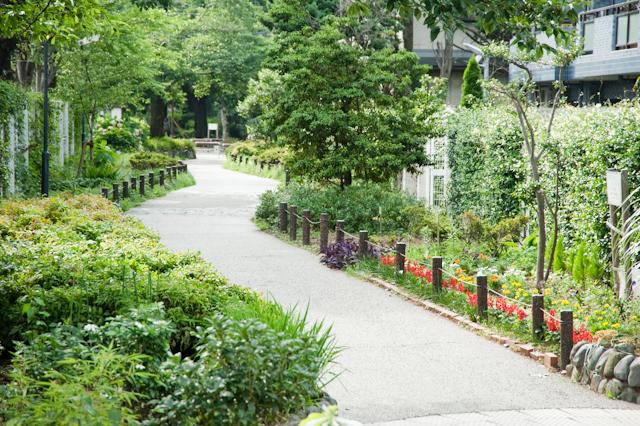 <photograph> Tagara Green Road
Aihara who interchanges with local person through field, and right settles in hometown. We asked favorite place in Nerima-ku.
"You may emphasize Tagara (laugh) or. There are many fields and is simple and really likes this area though we do not open out so much. In the Red Gate (the Aiharas gate with a gable roof), Tagara Green Road of Nanbu at 5, Tagara such as appearances of Hikarigaoka art museum and neighboring old folk house-style noodle shop, the circumference of Sakuma farm (strawberry farmhouse) and own house in the back of house…"
Favorite neighborhood jumps out one after another, and local love is full!
When "it is the Bon Festival, we hang lantern and still go to grave. Tagara replied, that is comfortable in area that regarded manners and customs from the old days as important.
Thought to "want to protect this environment forever"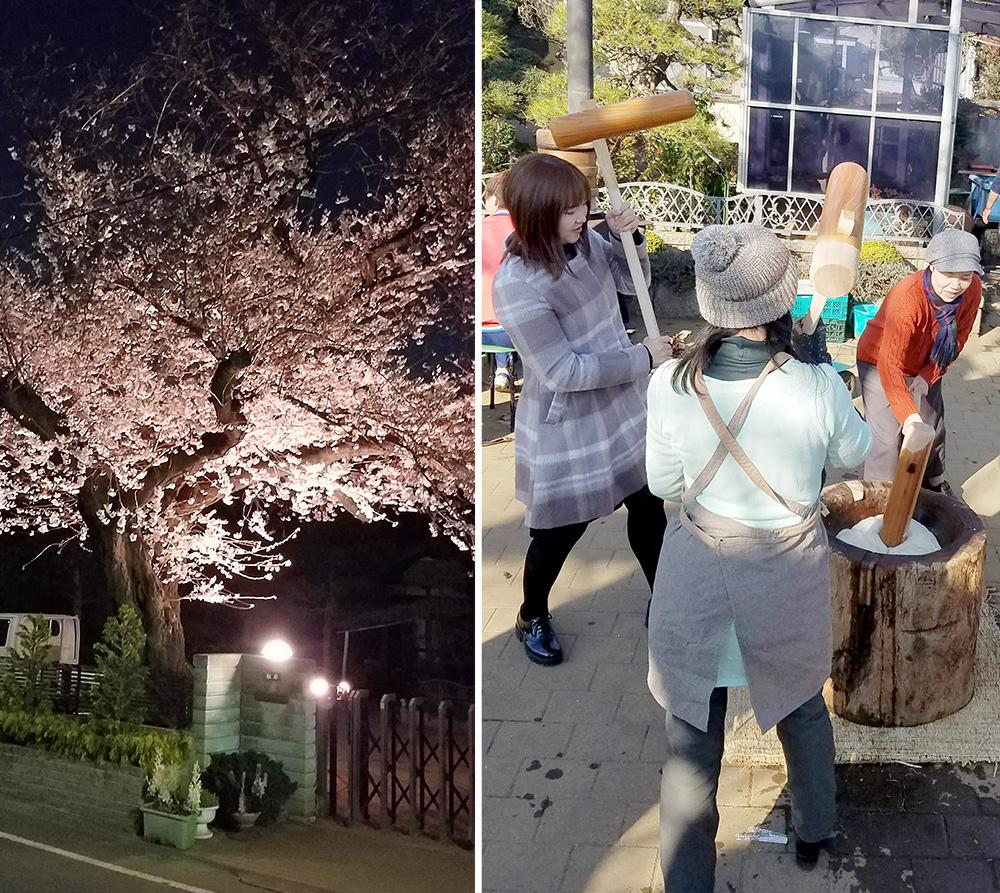 <photograph> Cherry blossoms (the left)/right in garden of the Aiharas makes year-end rice cake (the right)
As a lot of people living from the old days play a role in town assembly well in Tagara, and women's society and scheme (in this way), connection of parishioner are strong, neighborly relations seem to be denser than other areas. Single-family house and apartments increase and welcome with open atmosphere for person becoming inhabitants newly. Aihara to tell with smile, it "is important that old person and new person interchange by connection of such a meeting and is fun above all." We feel when we like people.
We call family and friends every year at the end of the year and, in the Aiharas, make rice cake. For the born first grandchild, we lifted up big carp streamer to field this year last year. Aihara whom we are going to leave in life without a shoulder and an elbow setting up local manners and customs and connection, Japanese event, them is natural posture forever. We say, "we want to follow this environment from now on".
We sell field for inheritance tax payment, and leaving farmhouse is unwillingly recently. In addition, by problem that there is not person in succession to agriculture, we see rough field well. We participated in "agriculture girl project" how we should remain farmers while feeling problem of urban agriculture close to get some hint. Approach that Ministry of Agriculture, Forestry and Fisheries keeps ability of scholar of woman agriculture alive in that and increases shunosha. While we provide vegetables, and Aihara is active at event, we want to make use in and the making of acquaintances to be engaged in urban agriculture in the future.
In farmhouse required in area. Dream that whole family describes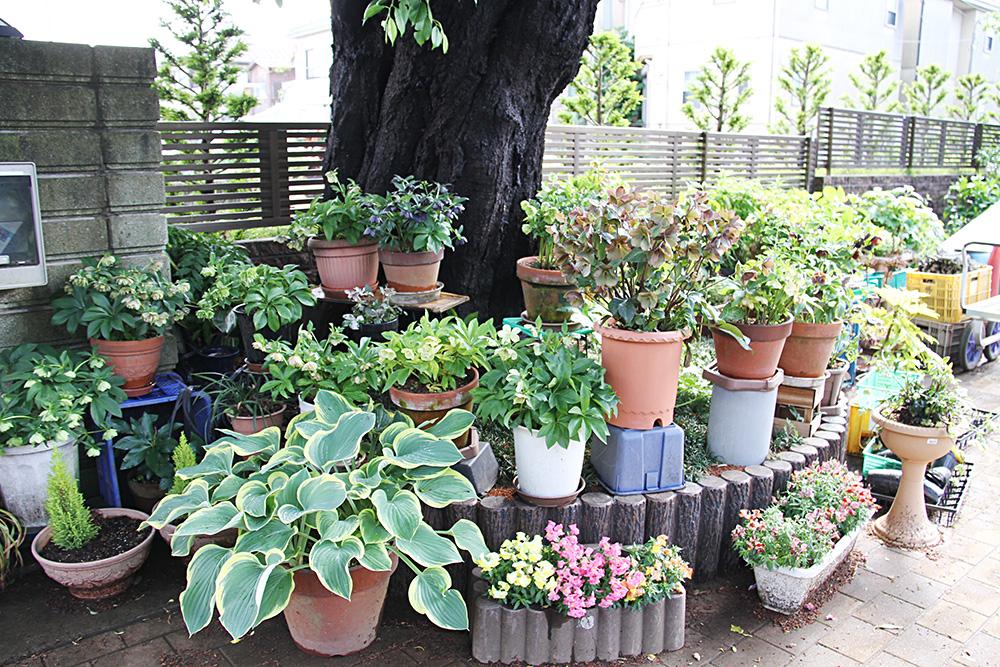 <photograph> Many potted plants under cherry blossoms
Aihara family thinks, "it wants to be farmhouse which not only cooks just vegetables, but also is required toward the area" in decreasing city farmhouse. What kind of thing do you imagine to be concrete?
"It involves the master of dishes enthusiast and cooks vegetables having just finished being produced and wants to make community such as cafe which we can eat deliciously. As there are many elderly in this neighborhood, we want to have place that any people regardless of age or sex can enjoy"
Mother of Aihara loves flower. Tree of excellent cherry blossoms met at the door, and outdoor planting, potted colorful flower bloomed in garden. People via the front in house are necessary expressly to look at flower. If dream comes true, it seems to become special place that can eat delicious thing while looking at flower.
The eldest son of Aihara did shuno to inherit the back from this spring. Furthermore, we are born, and grandchild mosammo is perfect for the future. It may be natural thing carefully thought, to be going to protect simply because it is given environment. We describe new dream while protecting thing which whole family was informed by for a long time!
Blog "city farmhouse engawa diary" of Ayako Aihara
https://ameblo.jp/aya3640pekopon
(3, 4, 5, the seventh piece are offers of Ayako Aihara from the photograph top)