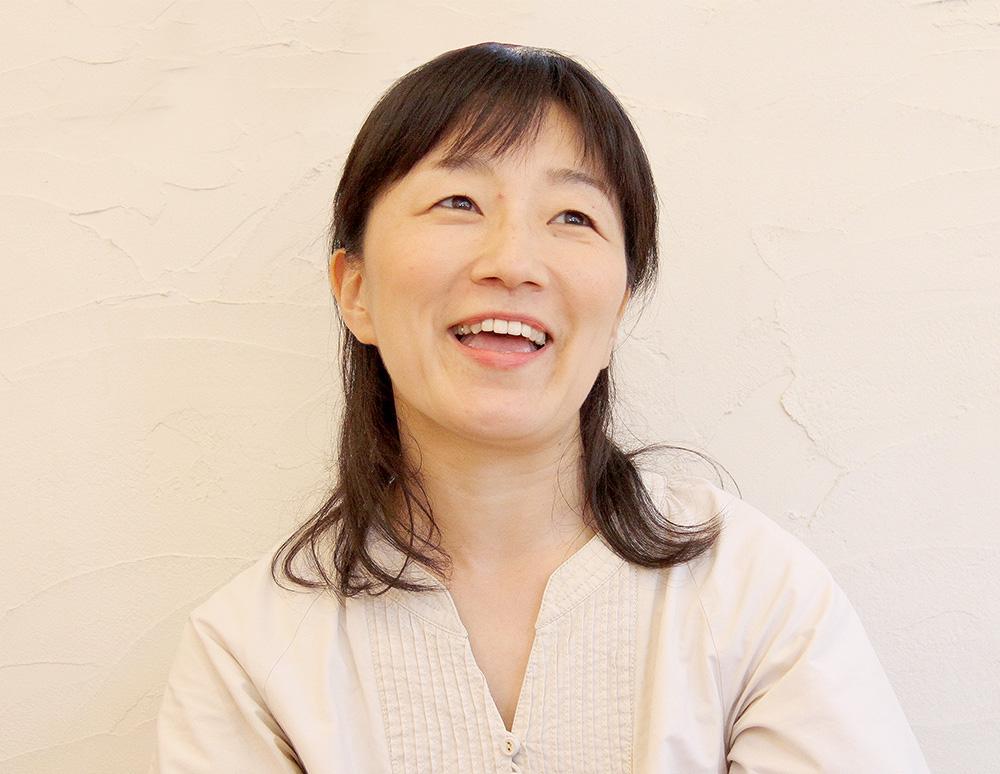 |

Nerima tourism center
Nerima's person
Nerima's person #123 Yukiko Fukuoka (Atelier shukure storekeeper)
---
We are from profile/fukuokayukiko Setagaya-ku and are living in Nerima-ku. We study in the U.K. and France at 27 years old in cake enthusiasts and learn traditional cake and cooking since childhood. We get married in 2001 and have a family of 4 including two children and husbands of junior high student and primary schoolchild now. In 2014, we open cafe "Atelier shukure" in Oizumigakuencho. Other than cafe, we run cake classroom. Company seminar of Nerima business support center "founding is nerima cram school" graduate. Winning the Nerima business plan contest highest award. 2015 Small and Medium Enterprise Agency whole country founding school championship finalist. Italian restaurant "A MIO AGIO" which feels feelings on all menus from appetizer in the favorite shop in hometown (amioajo). Shakujii Park which favorite place has pond, and is full of green.

In Nerima-ku with many farmhouses, seasonal fresh vegetables and fruit are available in hometown. Cafe which can eat sweets and lunch using such a local ingredients is "Atelier shukure" in Tokyo winery. We heard story from Yukiko Fukuoka of storekeeper about feelings and cake classroom of shop.
We did not want to actually return? Want to continue studying abroad, but want to get married!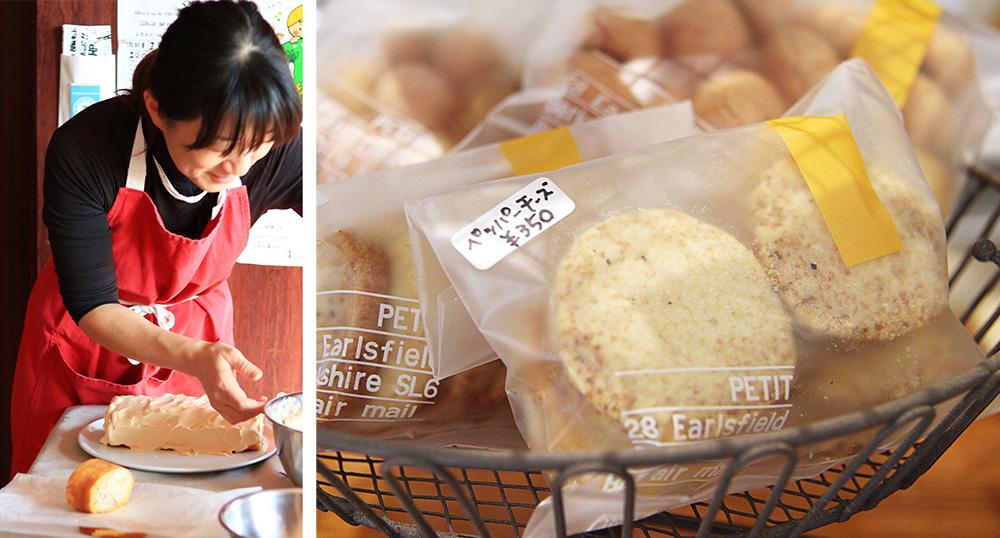 <photograph> Fukuoka (the left) doing confectionery making and baked confectionery which we sell in shop
Fukuoka who began confectionery making with 10 years old, and loved cake since childhood. We graduated from university and found a job in company and we worked as assistant of cake researcher whom the side was famous for and were always concerned with confectionery making. Place "the public has famous Kashiya a lot, and do not just leave as much as desired proper school, and cannot have confidence to own cake…There was thought called ".
Therefore we make up our mind and we resign from company and study in the U.K. and France at the age of 27! We went to learn traditional cake and cooking. Fukuoka looks back on 10-month local life in this way.
"Homestay point was home of couple who ran cake company in Birmingham. Wife is British in the French the master. We work part-time at cafe of the company direct management and produce cake experimentally while going to language school and deliver the sugar decorations to banquet venue of wedding ceremony and. We wore work clothes and interchanged with people in work, town in bread factory and learned British traditional dish. We have various experiences and are already fun every day only by taking in" and
It is very stimulating just to hear story! But we felt that "(laugh) which could not get married if we continued no longer studying abroad" and the neckline were run over and seemed to go back as we left today's master who went together in Japan in those days. Couple of homestay visited Japan, too and seemed to attend at wedding ceremony.
Cafe is opened by thought, "we want you to know my cake"!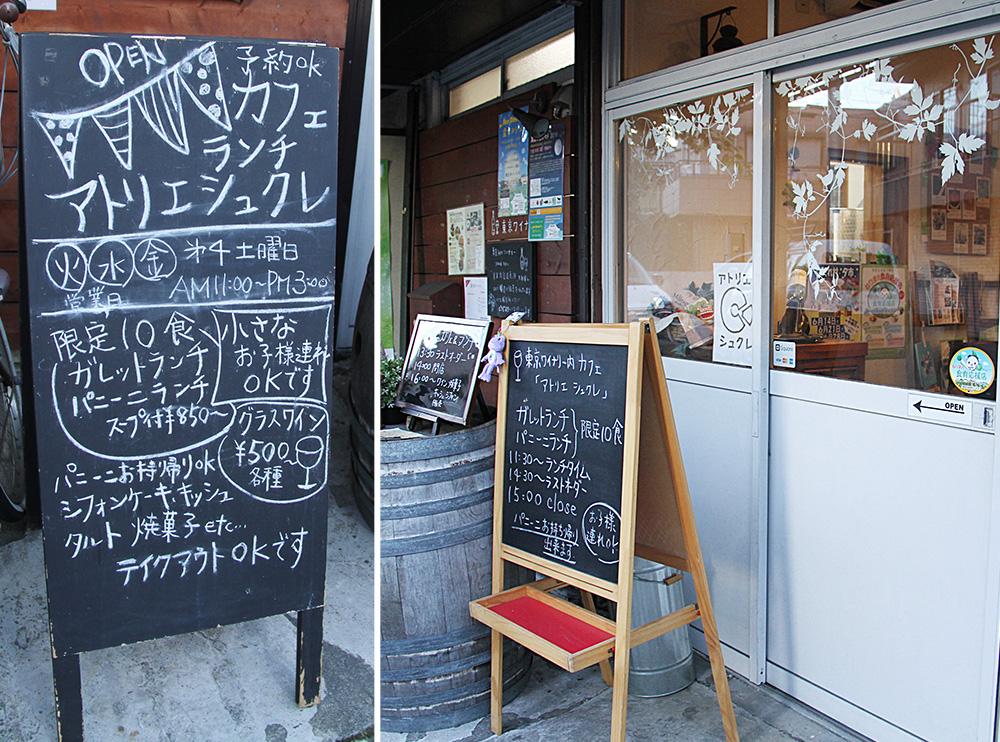 <photograph> State of entrance of Atelier shukure
We get married in 2001. Until 2017, we are in charge of lecturer of cake as the dishes volunteer staff of Nerima-ku after giving birth. Afterwards, we opened cake classroom which student visited as for 60 every month at home, and there was always daily life of Fukuoka with cake.
In beginning help of brewing of wine on seeing SNS of owner Echigoya of Tokyo winery in 2015. There was space space that was sometimes used at event in winery. In Fukuoka borrowing space triggered by chat with Echigoya to "do me, confectionery making", and which "we just want to lend somebody in the future" beginning cafe.
Through "cafe, there was thought to want many people to know thing of cake classroom and my cake. Also, here might say winery and wanted to provide cake which matched liquor"
In standard having one "Echigoya who does not like sweets being able to eat" cake to provide in shop. That we get advice, "this matches wine" and refer to. It is right good combination.
By the way, when ask about meaning of "shukure" of store's name, "is sugar in French. As sound was good, we seemed to decide. It is good with soft atmosphere of Fukuoka.
About 80% is local production for local consumption! Selection of discerning material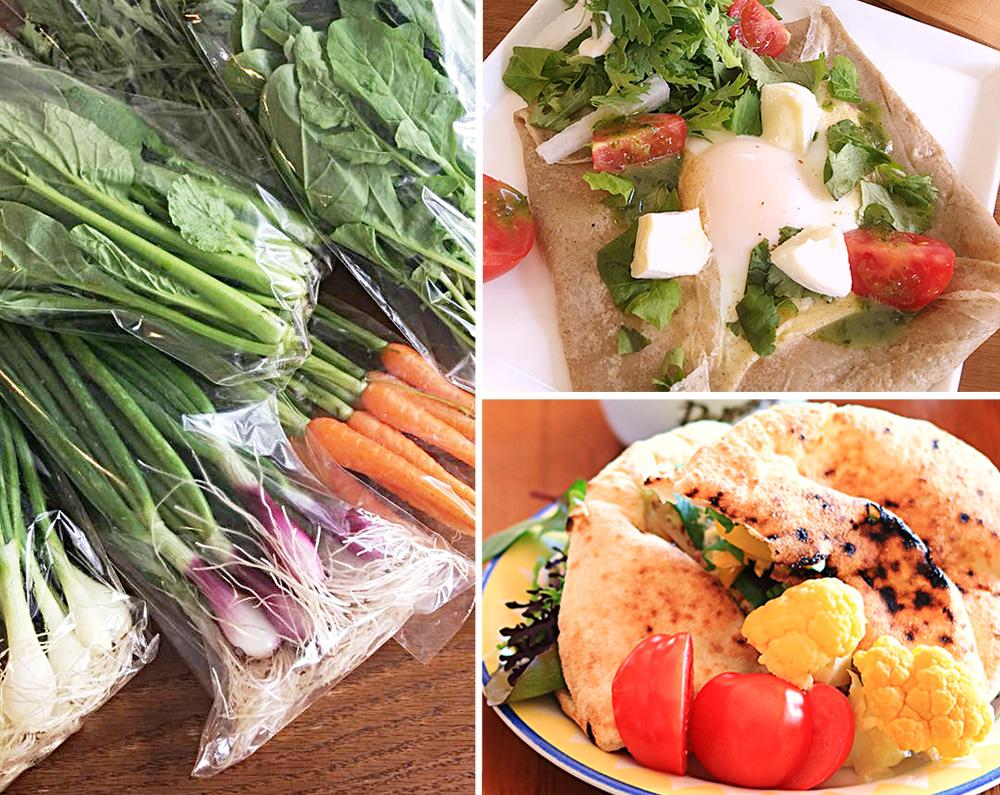 <photograph> Galette (top right corner) and panini (the lower right) of buckwheat flour of vegetables (the left) and lunch which we stocked from Shiraishi farm
Of course there is wine coffee and herb tea other than quiche, chiffon cake in cafe, too. It is lunch of ten meals of daily limitation that is particularly popular. They can choose among galette of buckwheat flour or panini, and ingredients change every day. Well, we are wondering which you make!
"Material is particular about domestic production because we want you to eat in peace. Thing which has just finished being able to pick vegetables using sugar and cloza oil which are not purified as for the seasoning. We can supply about 80%, farm products in local Shiraishi farm and neighborhood nokogure village. It is Nerima Nara that can do local production for local consumption. We are thankful"
kogure village is direct sale place of JA Tokyo green leaves. Nerima-ku where farmland area is the largest in Tokyo's 23 wards. There is not hand which does not keep nearby fresh material alive!
"Nerikore" authorization! Moist soft and fluffy chiffon cake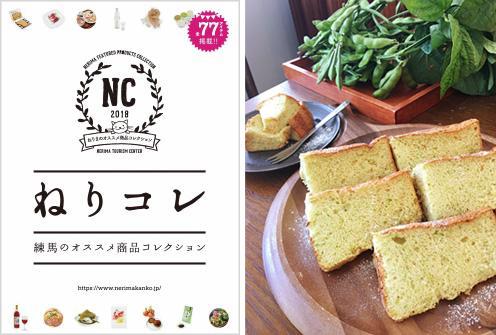 <photograph> "Chiffon cake using vegetables from Oizumi" which was recognized by Nerikore (as for the photograph chiffon cake of edamame)
In Nerima tourism center, we examine cake and goods in ward, Recommended menu of restaurant and authorize to "Nerikore" (recommended product collection of Nerima). 77 products were chosen in 2018. "Chiffon cake using Oizumi product vegetables of Atelier shukure is one, too". Sweetness is modest and is correct to liquor well to make use of soft and fluffy texture, taste of material softly.
"We are moistened and want to cook cake which we can eat without drink, not only sponge of chiffon, think"
Chiffon cake that ideal of Fukuoka was authorized in the most this "Nerikore!" Even spot sale of "Nerikore" held on June 1 seems to have been sold out in no time in approximately one hour. There were a lot of visitors who knew, "oh, it is "Nerikore" product!", and even other events were surprised at size of reaction.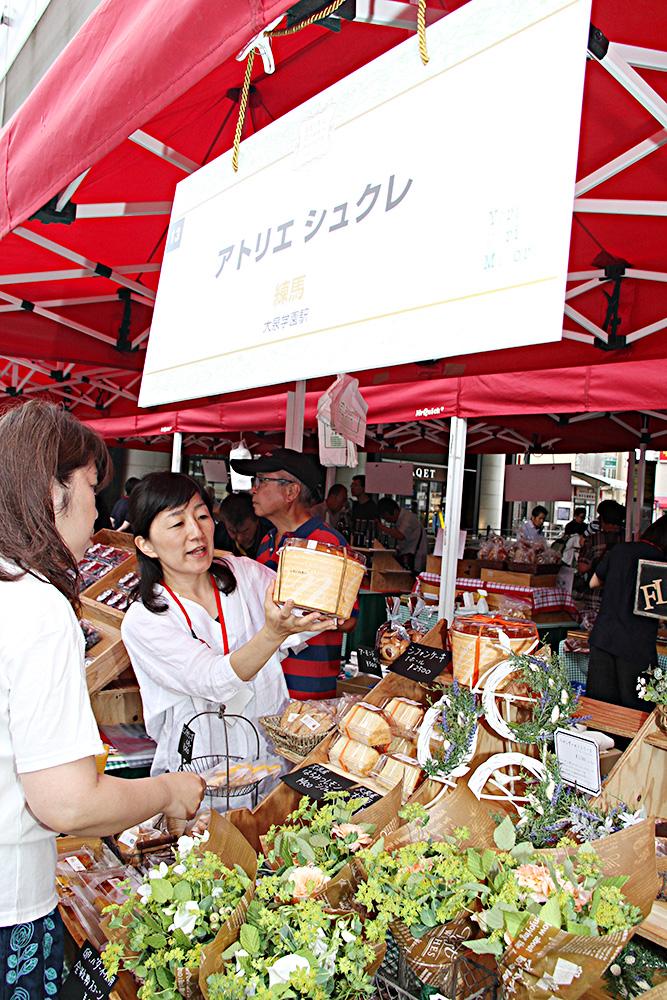 <photograph> State of "SEIBU Green Marche" of July 7, 2018 branch
Furthermore, Fukuoka who participates in Marchais in ward positively. We opened a store so far in "SEIBU Green Marche" (Seibu green Marchais) "nerima de girl Marchais" "tray Marchais" "nerimanaitomarushie". We are selling like hot cakes, and products disappear and right say that we return to roast and may add.
It is true by confectionery making when "we never fail"?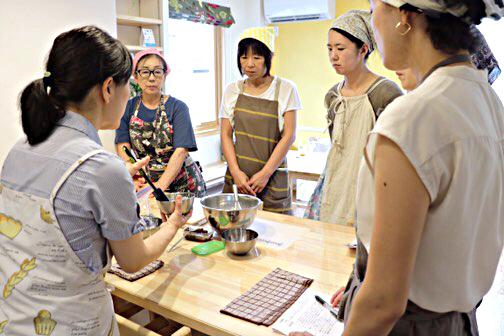 <photograph> Fukuoka (left this side) to tell in cake classroom
Title of cake lesson that Fukuoka holds "cake lesson to never fail."
"We tell that we have student thoroughly. We share work, and there is method to teach only art efficiently, but keeps in mind as we want you to make by all means at home without being over only in classroom so that follow gets a grip on itself in after. "We were able to do it!" We become glad to this when we get contact in this"
I see! We grasp all trips and are thing when hard to fail because he/she responds when we make in house. Only as for the serious student to want to master cake that oneself can make most with confidence. Therefore, if there are any requests, we cope with lesson with one-to-one and a small number of people.
When "we studied abroad, appearance such as French cake aimed at beautiful colorful cake, but feeling to want to make snacks casually became strong and came to be particular about taste and material, texture than visual after there was child"
Therefore, with ingredients to be able to buy in supermarket, we aim at confectionery making that there is with tool in house. We cannot forget taste and texture of chiffon cake of Fukuoka if we eat once. It is soft, and taste of deshittorifuwa ... and material spreads in mouth even if we have quietly by hand so as to seem to fall apart. We are created by balance and the skill that minimized sugar.
Homemade sweets of Fukuoka play an active part in various scenes!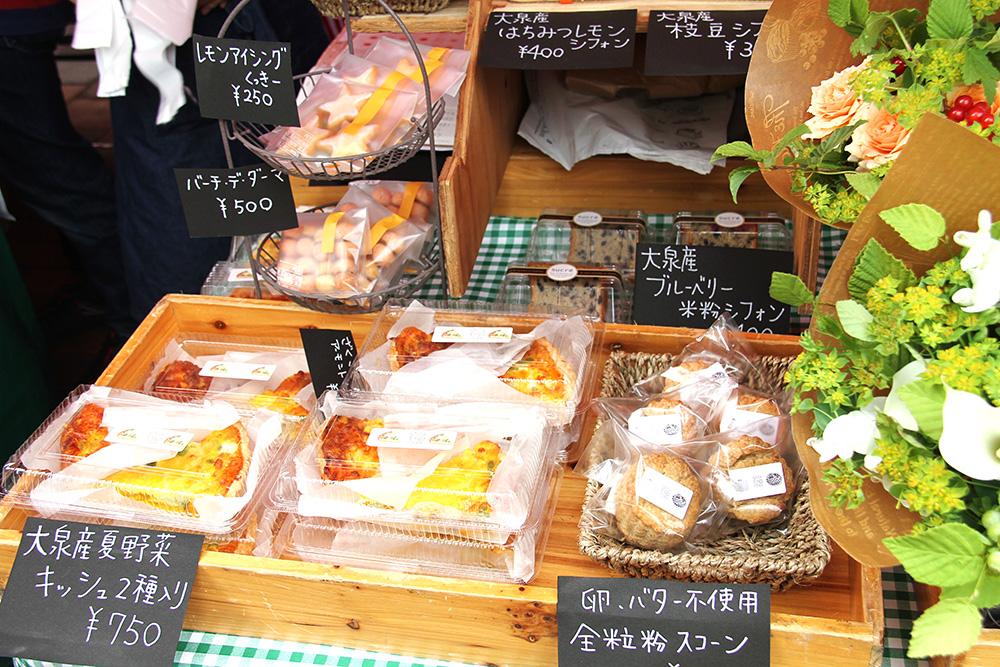 <photograph> Summer vegetables quiche, graham scone, rice flour chiffon
Fukuoka who handles child care and housewife business, cafe and cake lesson busily every day. With bright smile, he/she told story vividly. That will be because we sincerely enjoy "making" and "thing telling" with favorite cake.
We asked about future vision which such Fukuoka created.
"We borrow space of Tokyo winery, but want to have shop which you can buy from one piece of cookies casually now as it is good at small place. In addition, we want to widen sale of catering and wholesale of cake. If child grows up a little more, we want to hold cake lesson regularly"
We want you to wholesale cookies to attach to ice cream wanting you to make dozens of sets of assorted cakes for presents, and various requests come fluttering to Fukuoka. Surely this will be because it values area and a person's connection and own confectionery making to believe.
Cake of Fukuoka that gentle thought was put is loved in the whole country as well as Nerima in future and seems to play an active part in various scenes!
Atelier shukure blog
https://ameblo.jp/yukikoshimpo/
(the photograph the second one from the top left, the fourth piece, the fifth piece right, the seventh piece give Fukuoka)
Coverage day: June 29, 2018