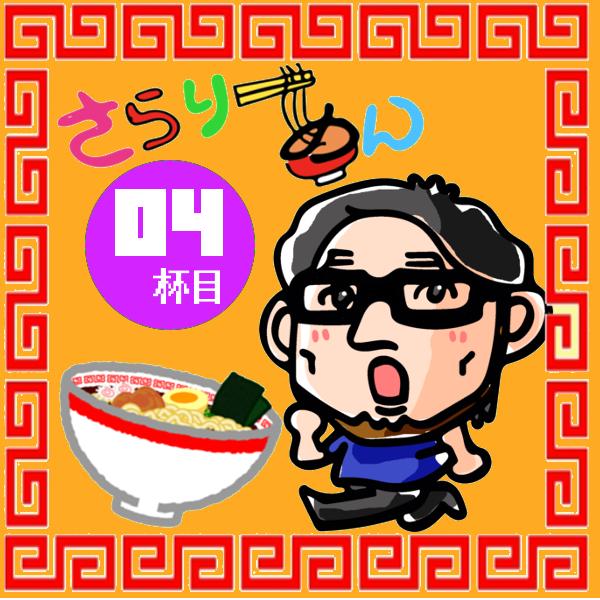 ---
Stomach has fat!
It is the sararimen fourth!
■It is the Nerima tourism center head! These days long silence, sararimendesu!
Everybody hello! It is Mayor of center.

We cooled down! (rainy today)
It may be said that it is season of ramen. When mouth becomes too much cold in winter though it is good
We burn ourselves. Thus, autumn is the best. (rainy today)

I noticed.
Certain celebrity talent has "feeling of meren ●" in charge of corner.
While seeming to be bean jam, and wandering around town of Nerima
There being oneself looking for ramen restaurant!
Is it any kind of ... ... oyaa which is this neighborhood, some good shop? We are.

・・* In thing called this, let's go promptly this time! Warm noodles, Don of Hough Hough!

The third article is this!
↓↓
https://www.nerimakanko.jp/review/detail.php?article_id=SPE0000045

★Careful★
・Nerima tourism center (only as for the head) performed coverage & true meal (by paying own expenses) of this plan originally.
・It is purpose to introduce outing information of Nerima-ku happily.
→Therefore all of you, please cooperate as store does not trouble.
・When there is not description in particular, information almost becomes information in real time.
(writing within one week at the latest)
But, we recommend that we are confirmed beforehand when we use shop.
■Would you like garlic? We cannot enter. But vegetables increase! "Ramen University
<way>
We go out of with co-connection re-no back (the west exit of =, I mean Nerima Station) Book1st.
We just cross walk, Senkawa Street with denmarkbakery saury.
High! We are already seen on the right. It is immediate if we cross way one more.
This closeness is attractive, too. We want to go every day. We want to live.

<menu which we ate>
★It is "soy sauce ramen".

<price>
680 yen
※Vegetables, garlic, red pickled ginger, oil, deepness of taste are free to do adjustment in one of Jiro line.
(as he/she hears that it is completed from kitchen, we order finely at that point and are OK)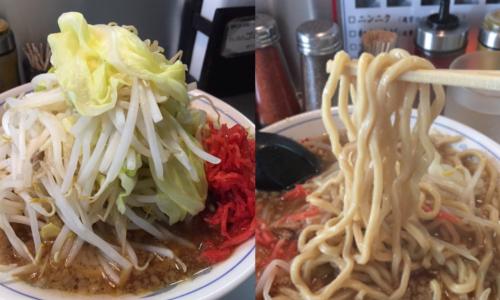 <impression, remarks>
Is the shop around eight seats of counters, table two seats?
We let you feel graciousness "that counter of stainless steel consume in my rule".
Place that is not too refined in good meaning is good.

Vegetables on ramen.
With by all means ramen of Jiro line the effectiveness on nutrition side "?" In the na side
As ramen has impact a whole bunch there is (impression of ※ individual),
Balance worsens when we can keep eating.
Therefore vegetables to put on the top are rather much", and "they do not "usually" have any problem at all.
Sly trick shaki sly trick shaki! Let's eat this in turn.
We like that I put soup and I hang vinegar and eat vegetables.

There is by catch of store's name "would you like garlic?",
We are not asked like that.
"Topping, how do you have?" We are asked about this.
If nothing is said, we are finished at "normal" of shop.
As garlic and red pickled ginger are not usually contained, please choose well.

By the way, most of the garlic cannot enter as I often eat between work.
Strong body that fan of Jiro line put garlic is delicious! We think that there is person called this,
We feel like being able to taste taste of soup and noodles well when we cannot enter.
(as it is preference, of course either is OK!)

Stick in tongue a little; is soy sauce flavor of eyes well, but is not too salty at all.
With soup stock of seafood system, we relax this soy sauce mildly.
Balance, affinity with backfat is good, too and is not also fatty.

It is noodle again. This is excellent.
We are slightly shameless and, by circle noodles type that curled, are feeling such as slightly rather thin udon,
Do you leave some cores? We are worth biting with elasticity that we did angrily,
We are happy to eat very much.
Ramen is eminent drinkability! When it is me whom we think of this and did not hand over to, but we eat a mouthful and mumble longer daringly
Taste of wheat was felt well, and was different again; taste.

Unlike certain dekoramen which concentrated today's inventive idea, there is simple strength to eat, and not to get tired of,
It is such a ramen! !
■It is well-known store ant of tanmen in Nerima! Noodles of vegetables taste gentle well, Sakuradai "circle we quit store"
<way>
We go out of with co-connection re-no back (the west exit of =, I mean Nerima Station) Book1st again.
We just turn walk, Senkawa Street to the left with denmarkbakery saury.
As store called small "Hidaka real estate" is on the left when we walk pitter-patter pitter-patter for around 15 minutes,
We turn following way to the left. (we see high shelf of Seibu Line)
We quit circle in "praising to 0" that we got entangled in ivy (leaf) on elevated this side, right hand and see big signboard of store.

<menu which we ate>
★It is sputum noodle (regular).

<price>
800 yen
※By the way, we can eat the inside at the same rate, too!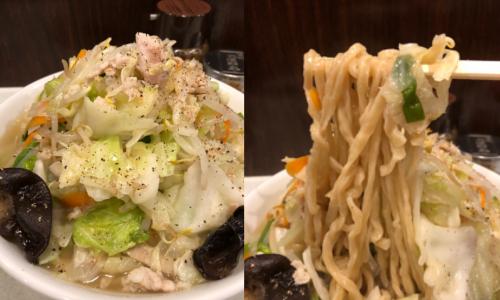 <impression, remarks>
The shop is not large for compliment either.
But it is this feeling of crowd, Showa-like!
4-5 seats of counters are one seat of table in gyugyu, the depths. (sharing a table rate high)
As we come to eat only ramen, everybody, we do not stay too long,
Probably it will be for the volume.
In men, it seems to take time plenty. Before eating up.
By the way, poster of songs and ballads and ultra seven is set up in shop,
We feel feelings of storekeeper.

By the way, of solid vegetables which is taste, but do not betray "sputum noodles" is substantial.
Jew's-ear, Chinese chive and pork, Chinese cabbage are contained in carrot, bean sprouts to cabbage, too or, too.
These are cooked well, and cover is doing noodles.
Slight Chinese food noteidesune.

Originally sputum noodles will be sweet seasonings,
With taste of vegetables and pork, we feel layer in sweetness more.
It is, so to speak, stack coating of sweetness. Sweetness named taste of delicately different kinds,
We interfere good condition each and are not "sweetness to be clinging" to and "heavy sweetness",
It is sweetness with such depths such as oden which we boiled well such as corn which we boiled.
We liked.

Curl system that is a bit big as for the noodles. Is flat braid near?
We eat, and there is meeting, but there is not fretted and fumed, feeling as we are not obstinate and are not three-dimensional.
But it is crane in one big! It is not feeling called this.
(you should eat by 2-3)

We swing pepper lightly and ask for vegetables at a stretch together! Can enter entrance,
We think whether big dewasatto is how to taste that it is good to eat.

By the way, as barley tea comes out to shelf in front when we sit on counter,
"Water does not come forever, is misled into thinking that we look at desk with ...".
As shop is busy, let's notice!