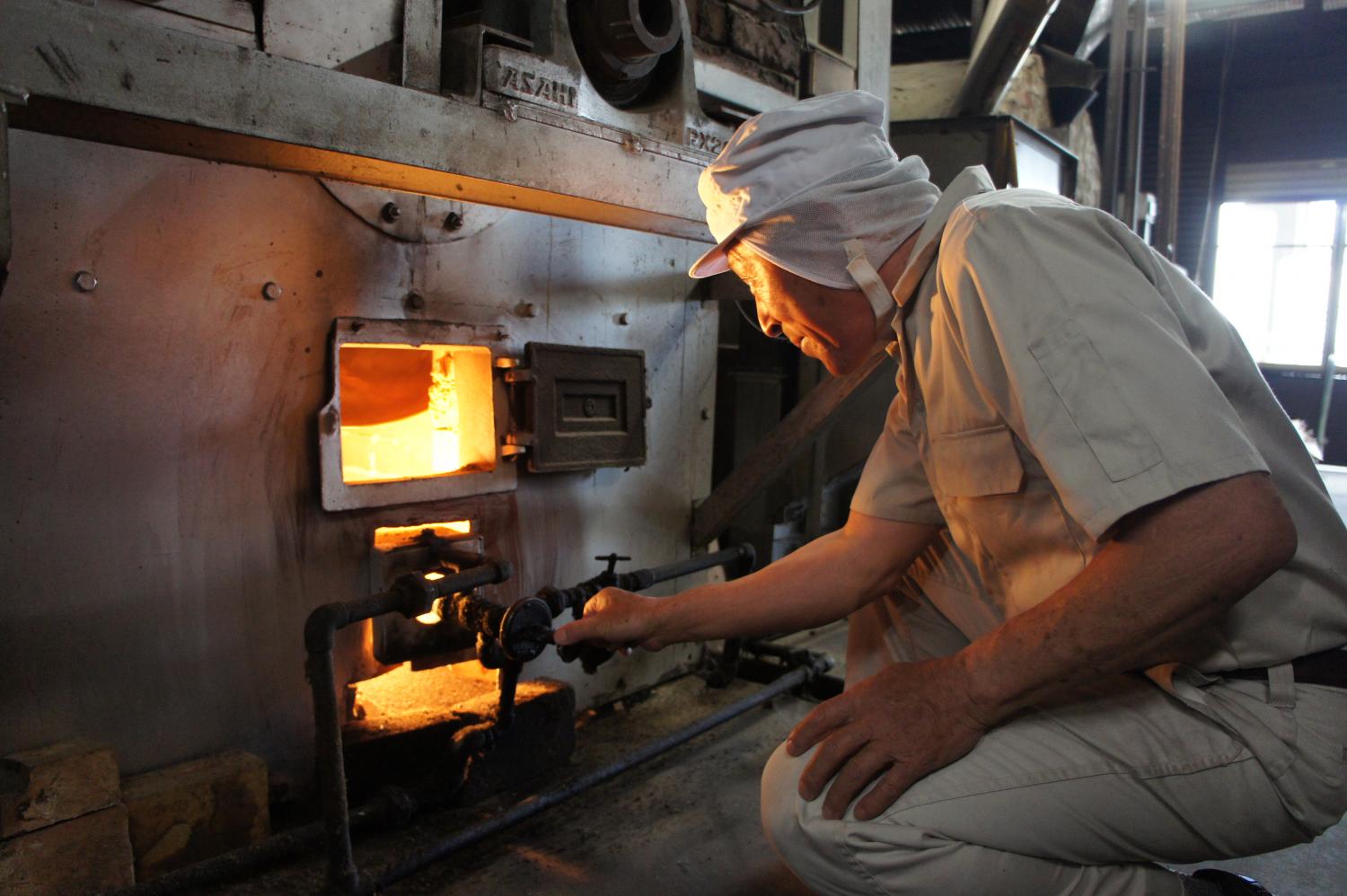 ---
We leave technique of traditional "sand kiln roast" of several in Tokyo,
Nerima-ku went to "riverbank mill" of Hazawa.
※10/19 Friday tour running
Applicants greatly exceed the running number of people, what 45 people.
Unfortunately I am sorry everybody who was not able to go this time.
As you improve a lot of photographs, please enjoy.
[10:00] The Hikawadai station square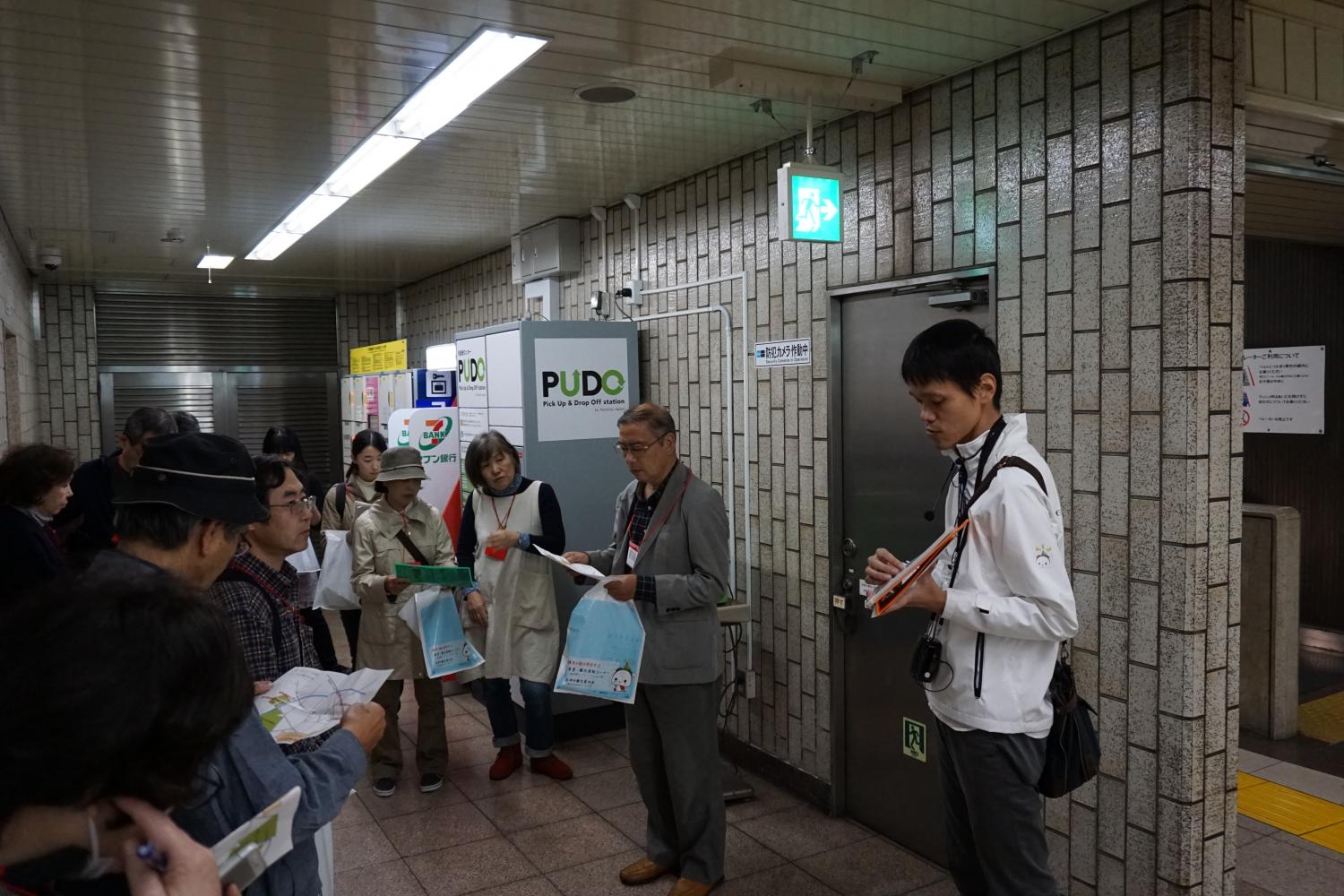 It is meeting in Hikawadai Station of Tokyo Metro. Yurakucho Line, Fukutoshin Line runs in.
We explain instructions of the day at the station square and leave more.
[10:05]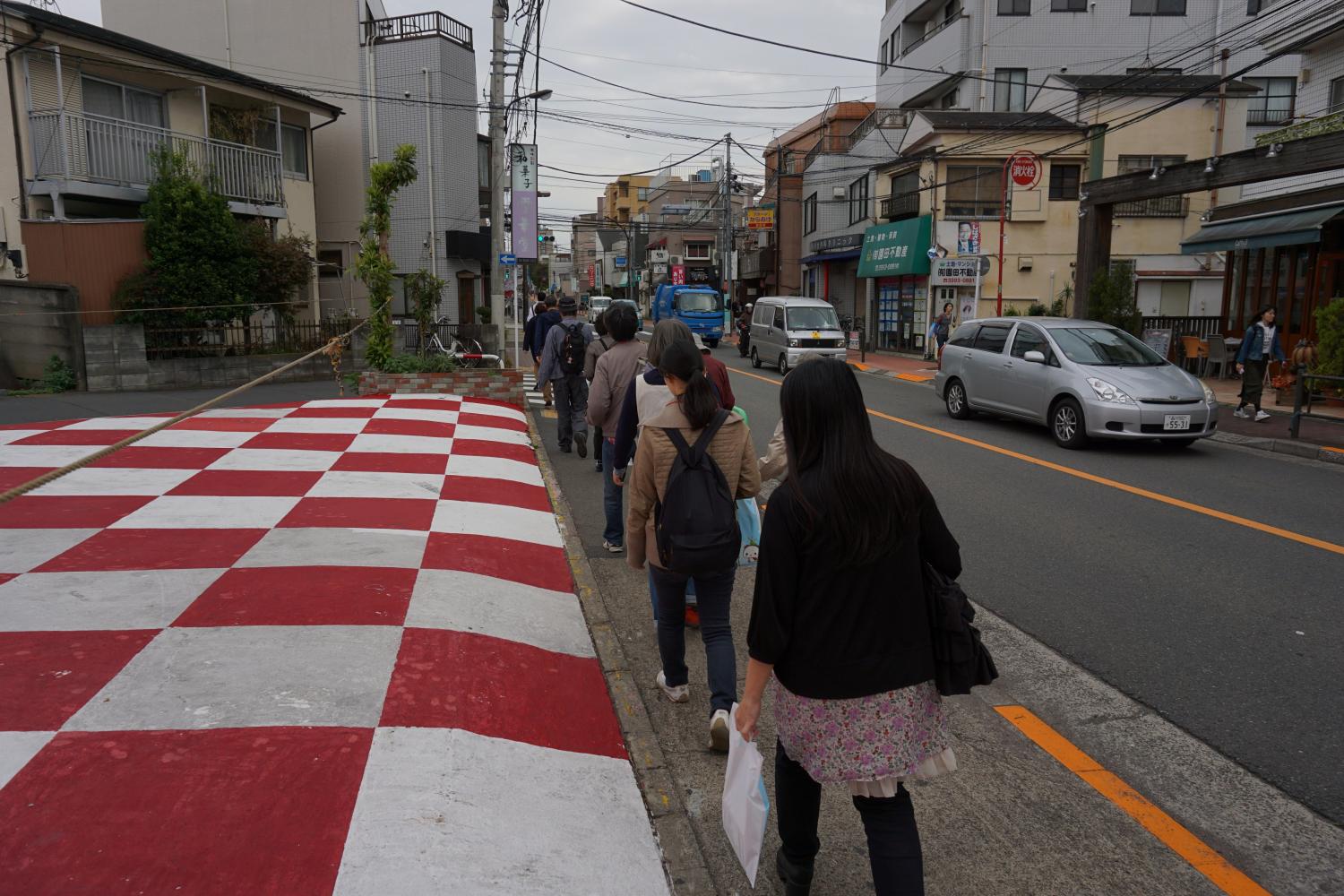 It is moving start on foot.
It is "Sekkado" (Hikawadai store) which is aim suha, Nerikore shop.
We walk with one line neatly.
[10:10] Sekkado Hikawadai store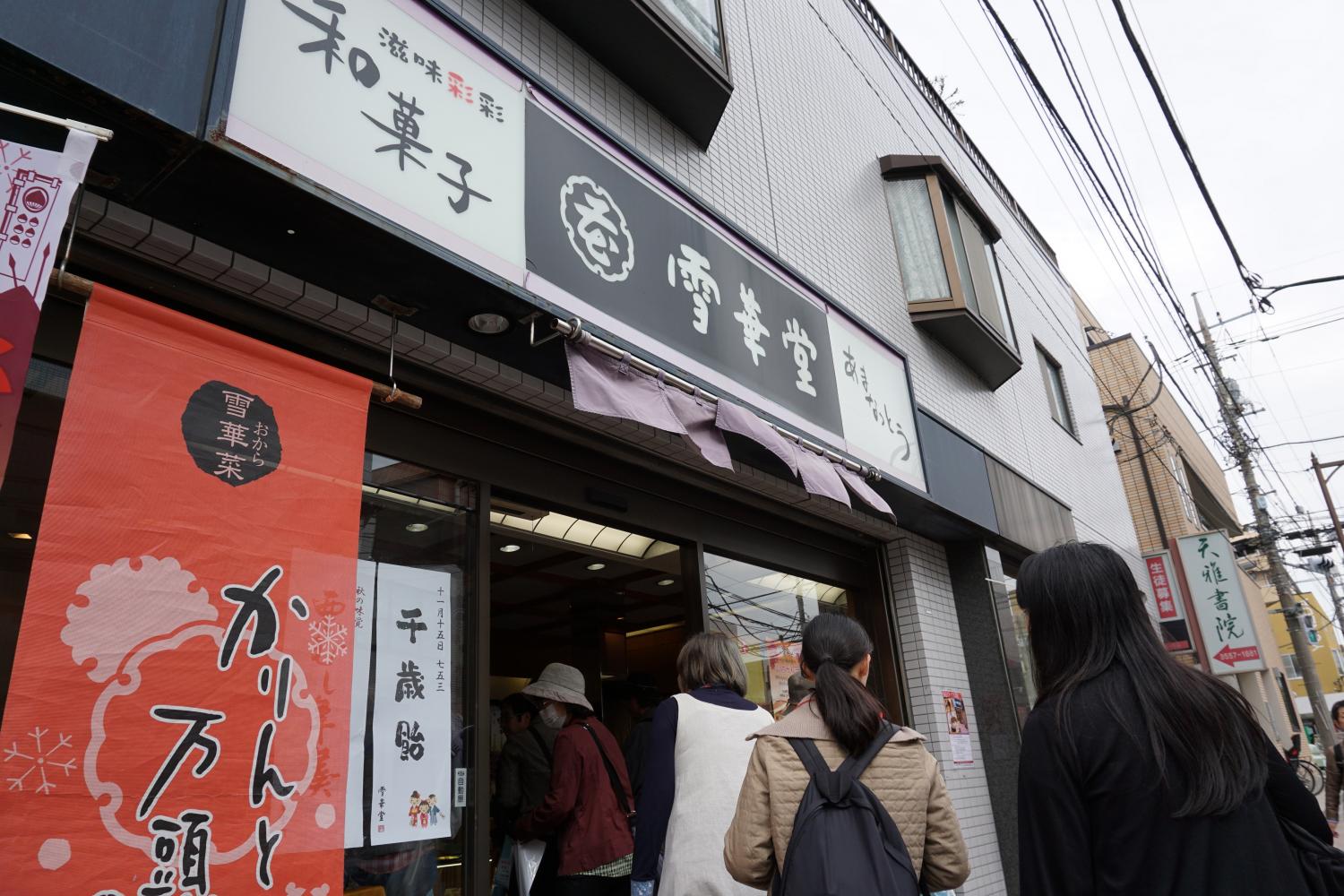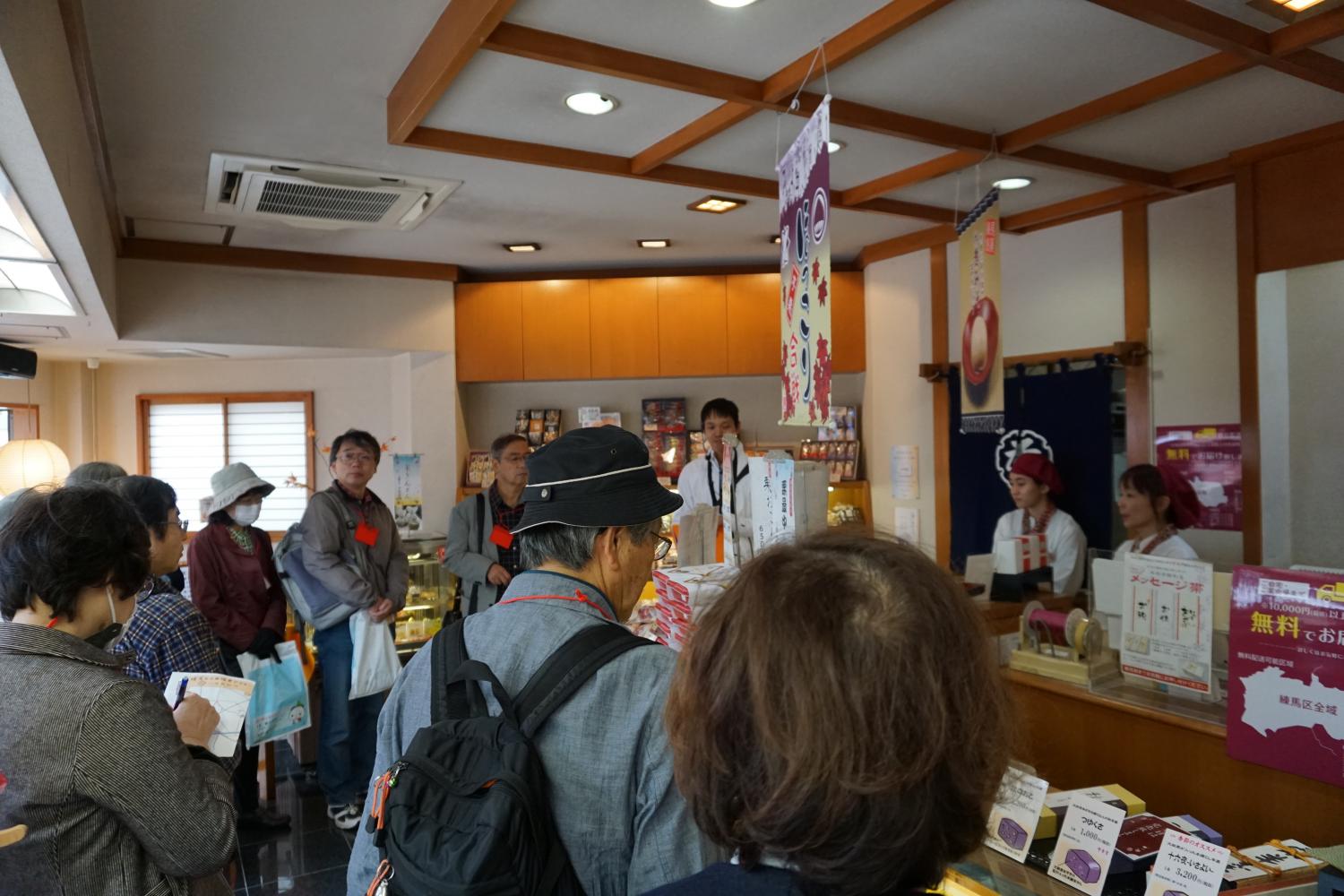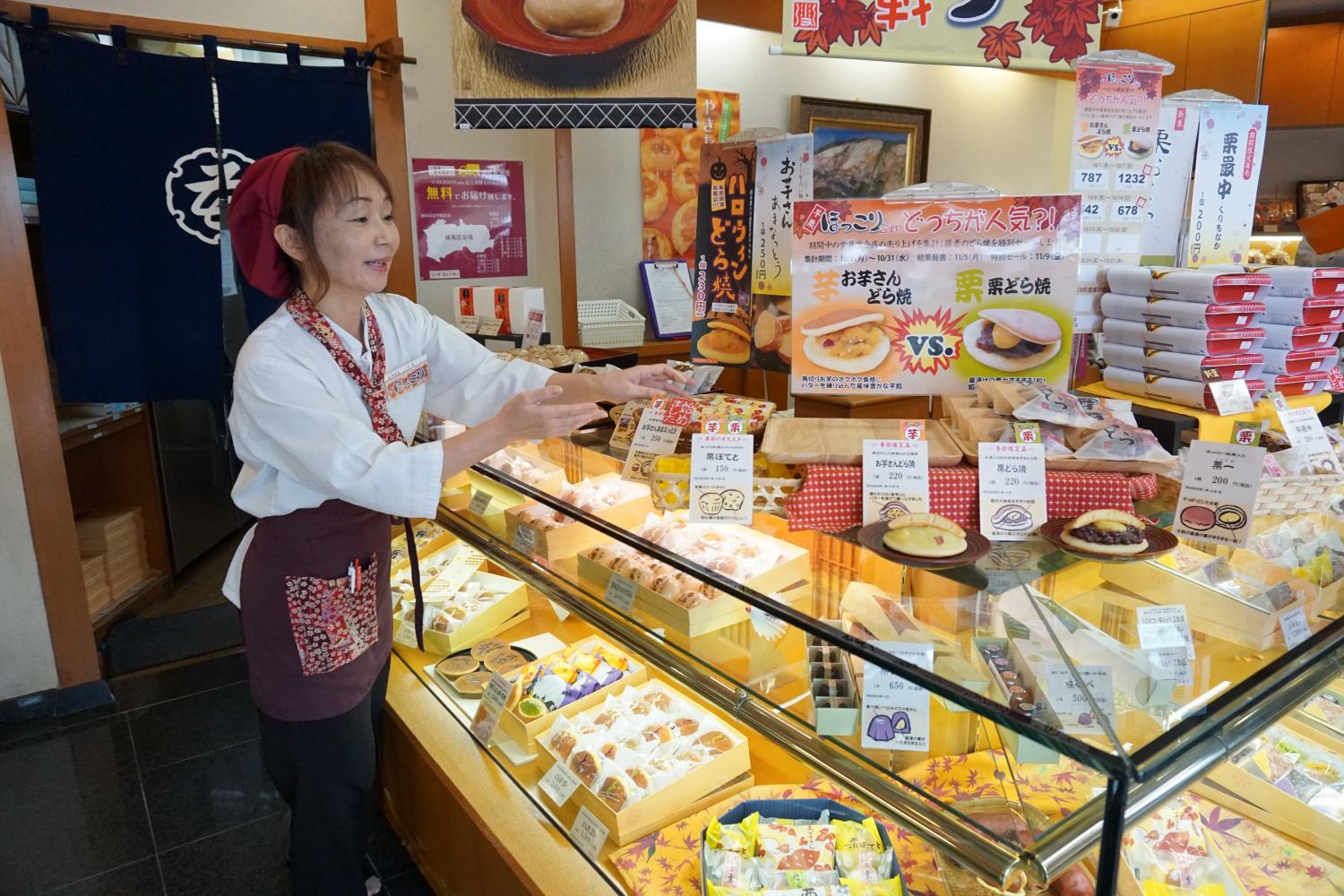 It is arrival immediately.
Sekkado is founding 1879.
"The old days miso steamed bun" is chosen as Nerikore.
=The details of miso steamed bun are this = in the old days
https://www.nerimakanko.jp/nerikore/detail.php?nerikore_id=nk0000022
When we have we are popular, and staff give a seasonal explanation about line products,
Put on interest unintentionally!
"Grilled potato gong" VS "grilled chestnut gong", referee's fan is like grilled chestnut gong currently!

[10:20] Hikawa Shrine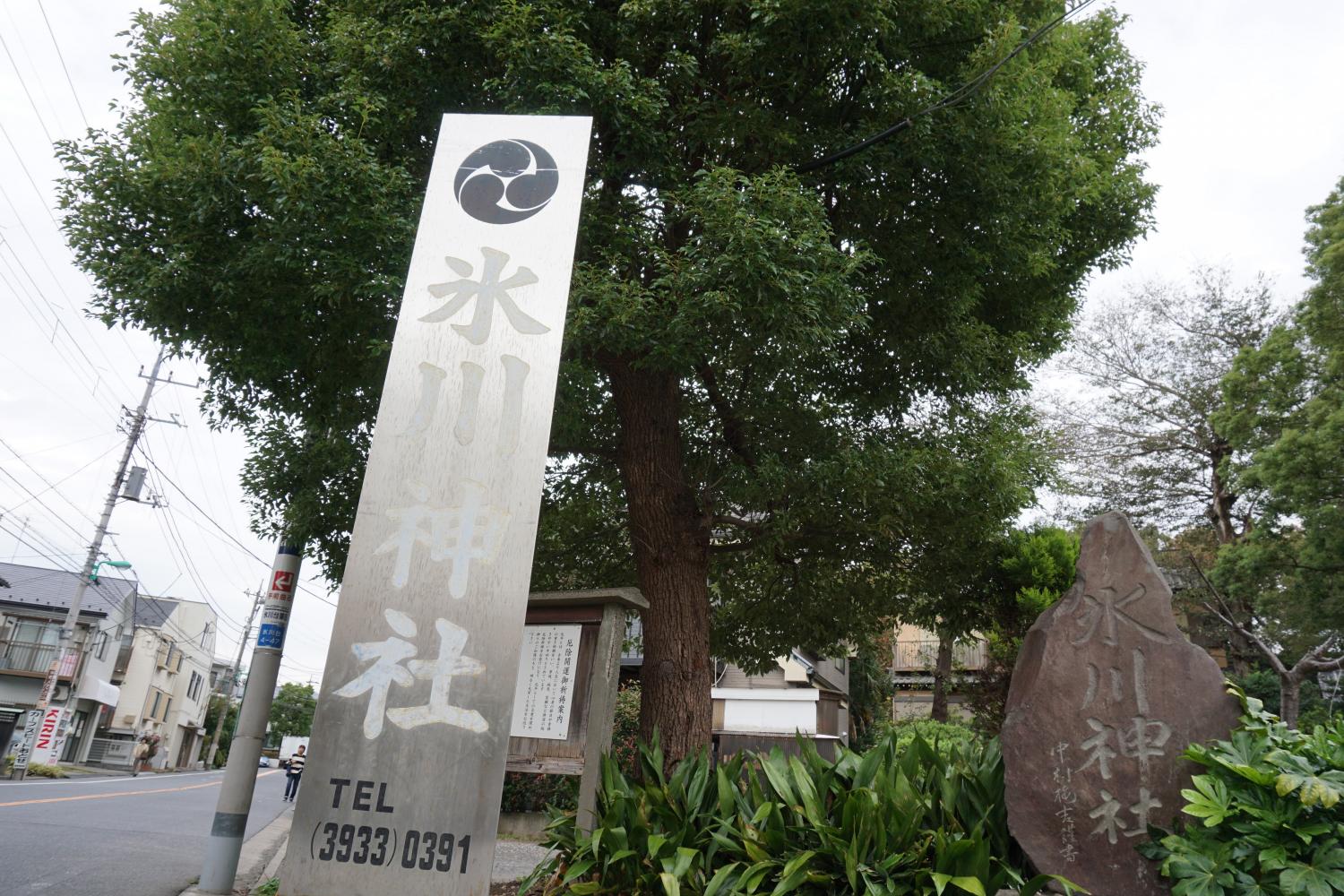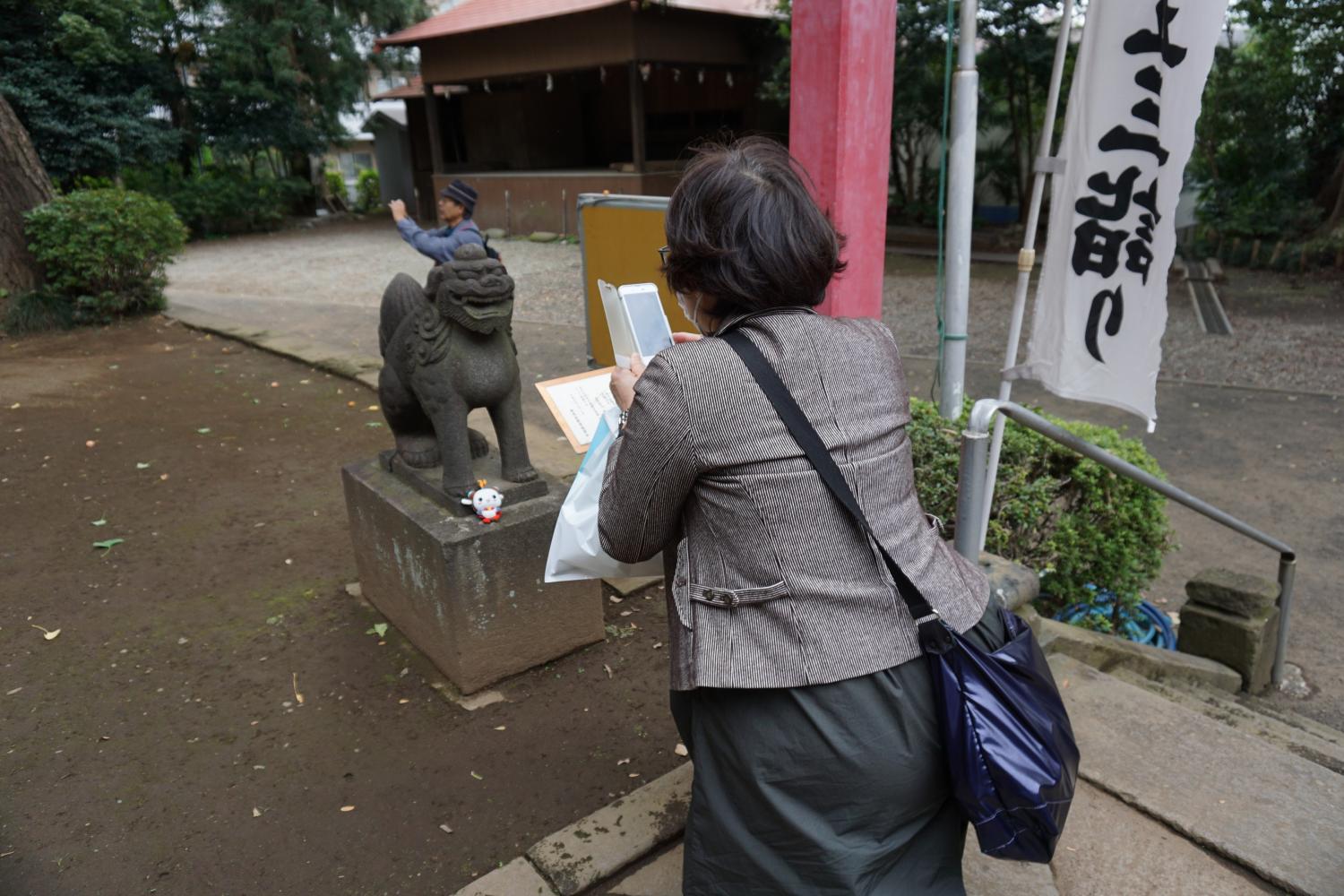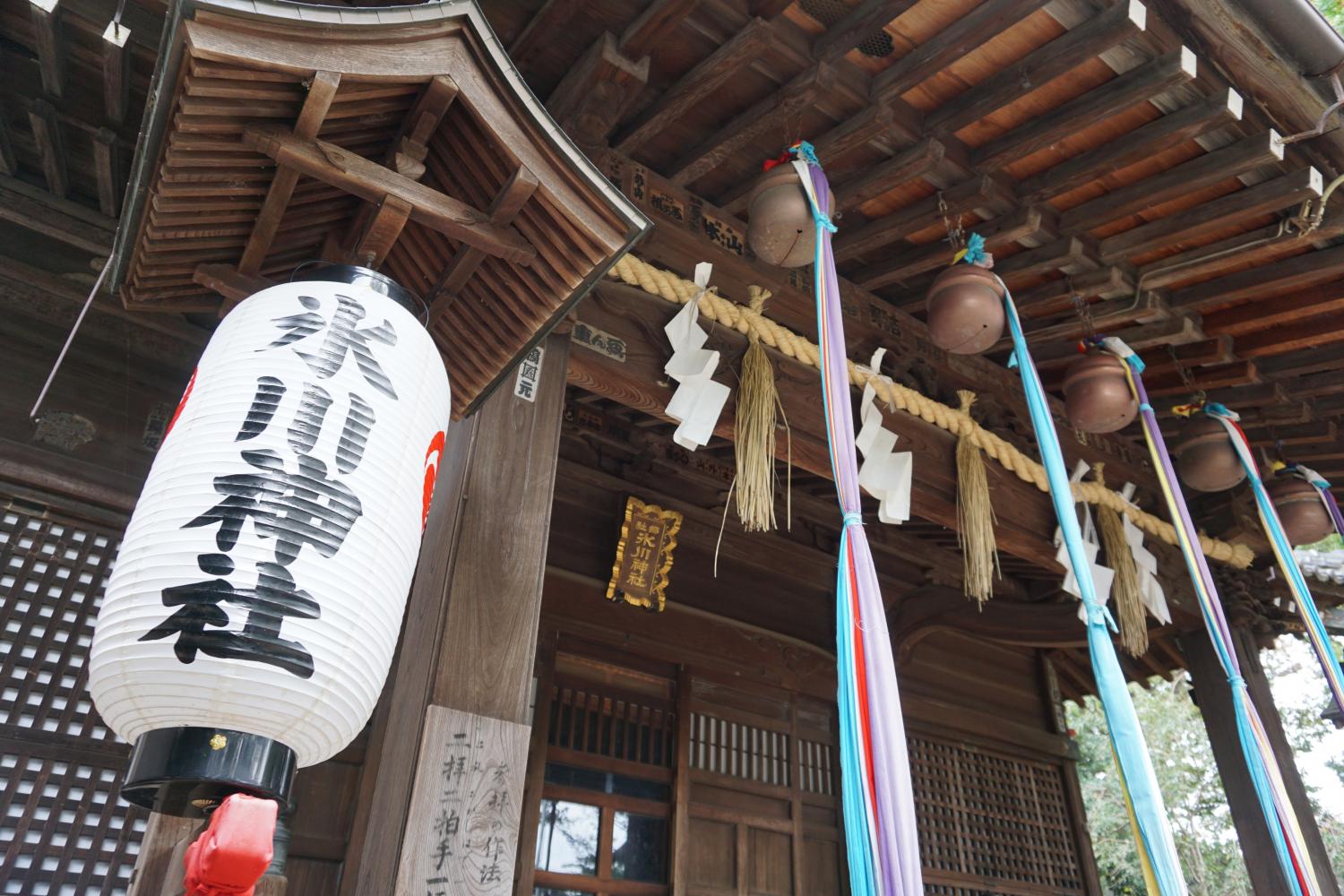 We aim at Hikawa Shrine successively.
According to the guess, the place name of Hikawadai is that this Shinto shrine is origin (foundation 1457!) .
Pair of stone guardian dogs is in the precincts, is small-sized person with zoritsu in what and 1787 (Tenmei 7)?
It is enrolled in registration tangible cultural property of Nerima-ku and is oldest for pair of stone guardian dogs left in Shinto shrine in ward.
Stone statue (?) to be able to see casually It is surprise that this has career of 230 years.
Main riverbank mill! What kind of; will be observed?
[10:50]
We trudge in residential area.
We feel the topography full of area and ups and downs of Nerima-ku again.
Is it the direction of the wind when we enter Hazawa?
Flavor that roast is fragrant out of nowhere. . .
Goal is near! Yeah.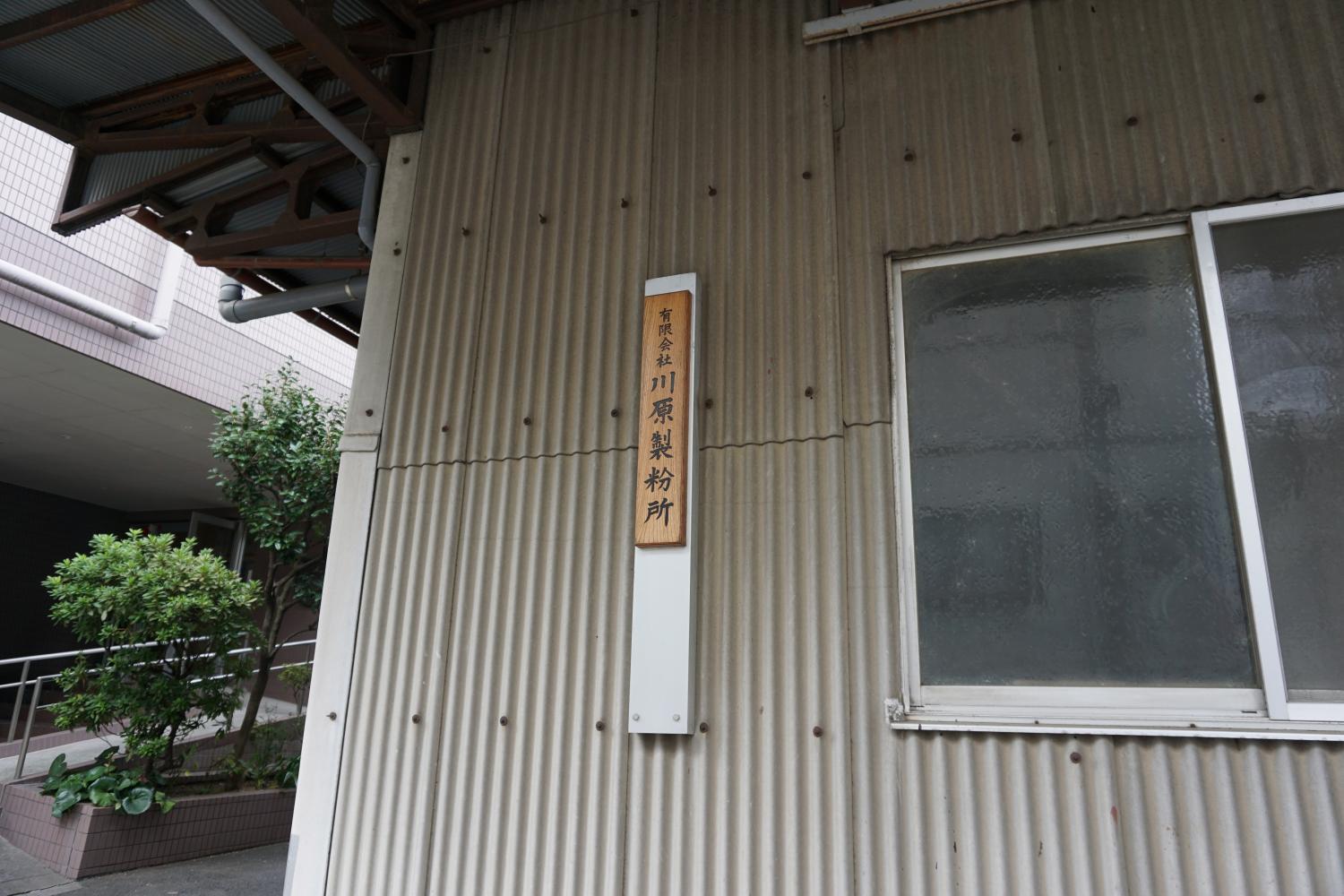 It is arrival in riverbank mill.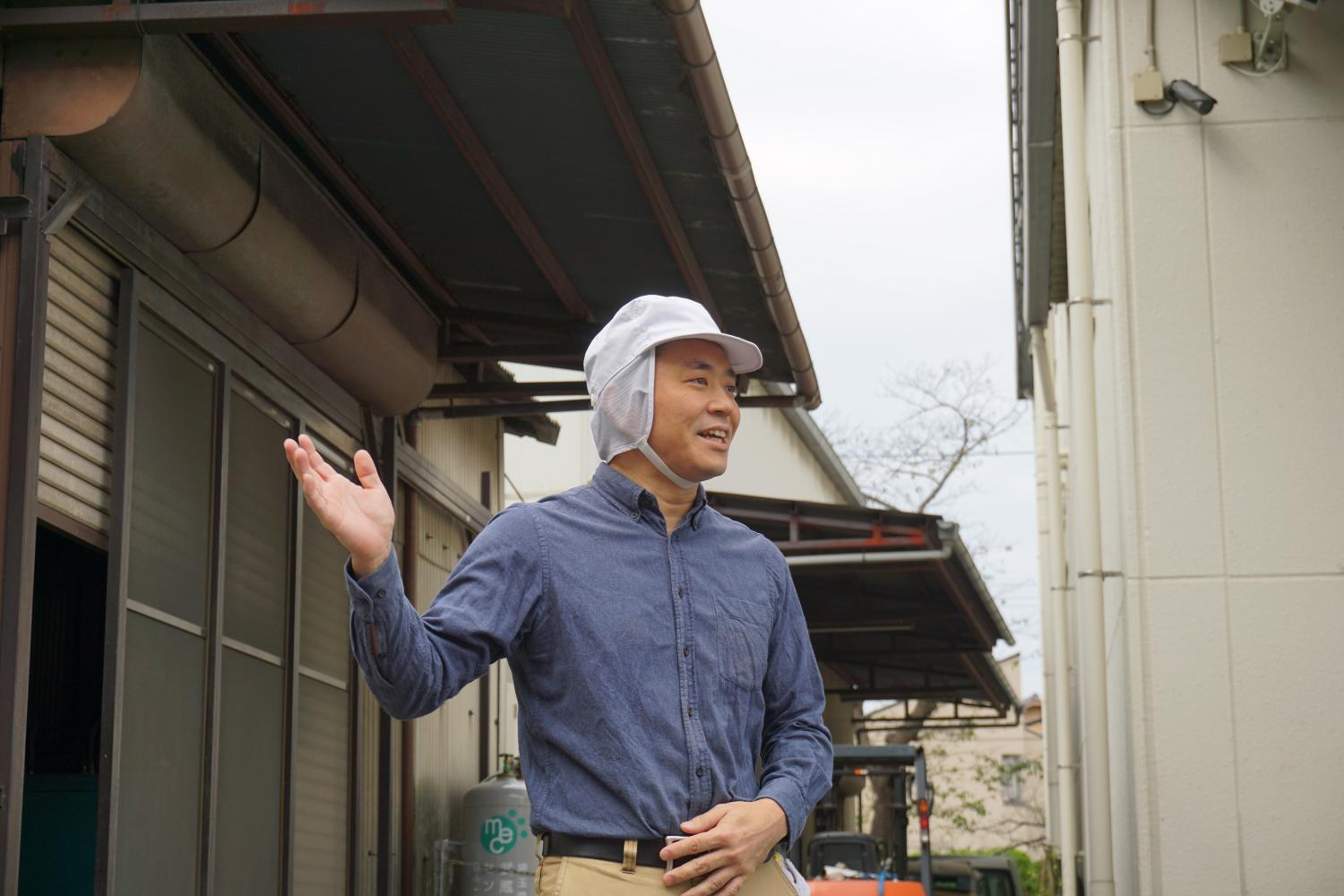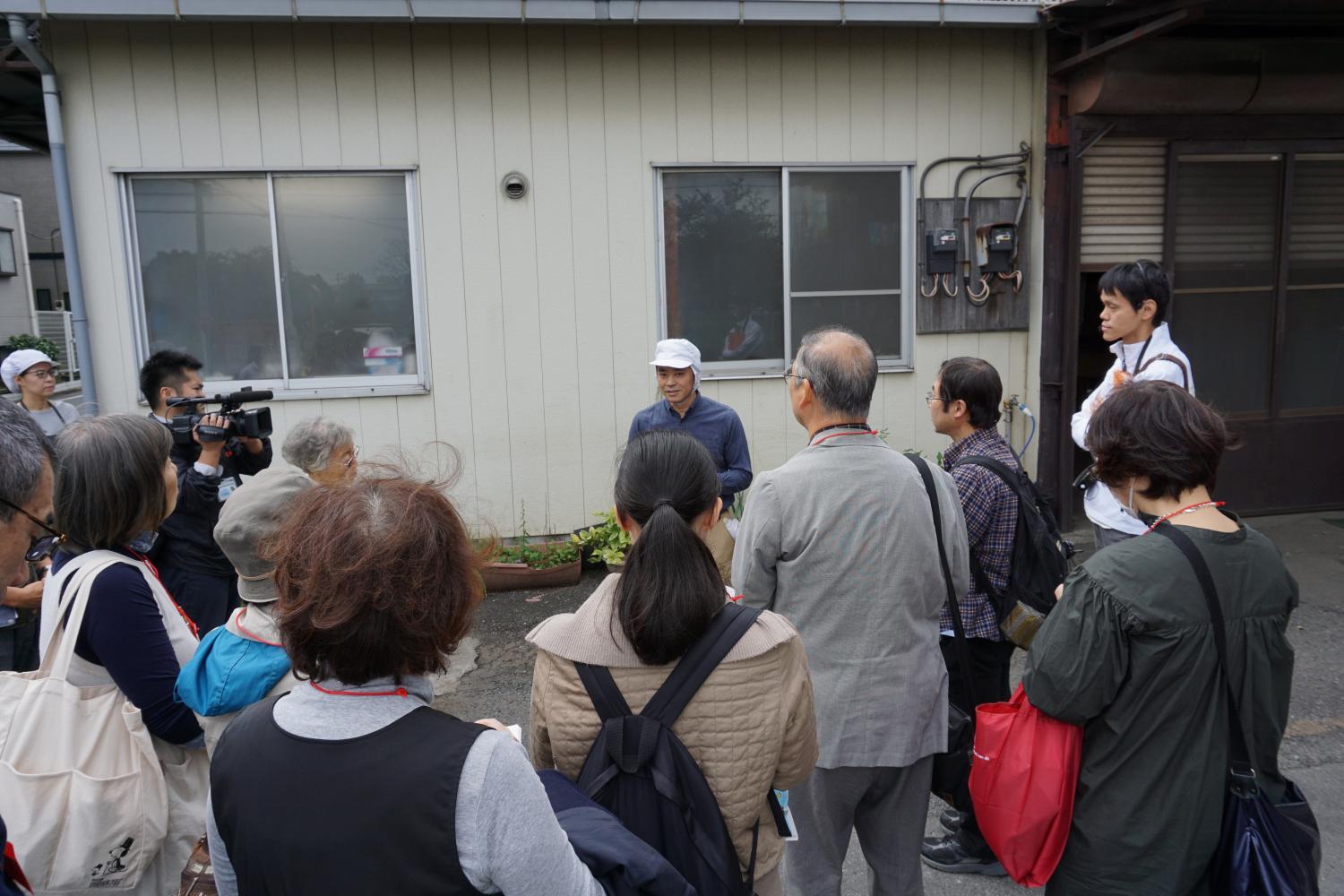 At first, we ask Kawahara of president explanation outside.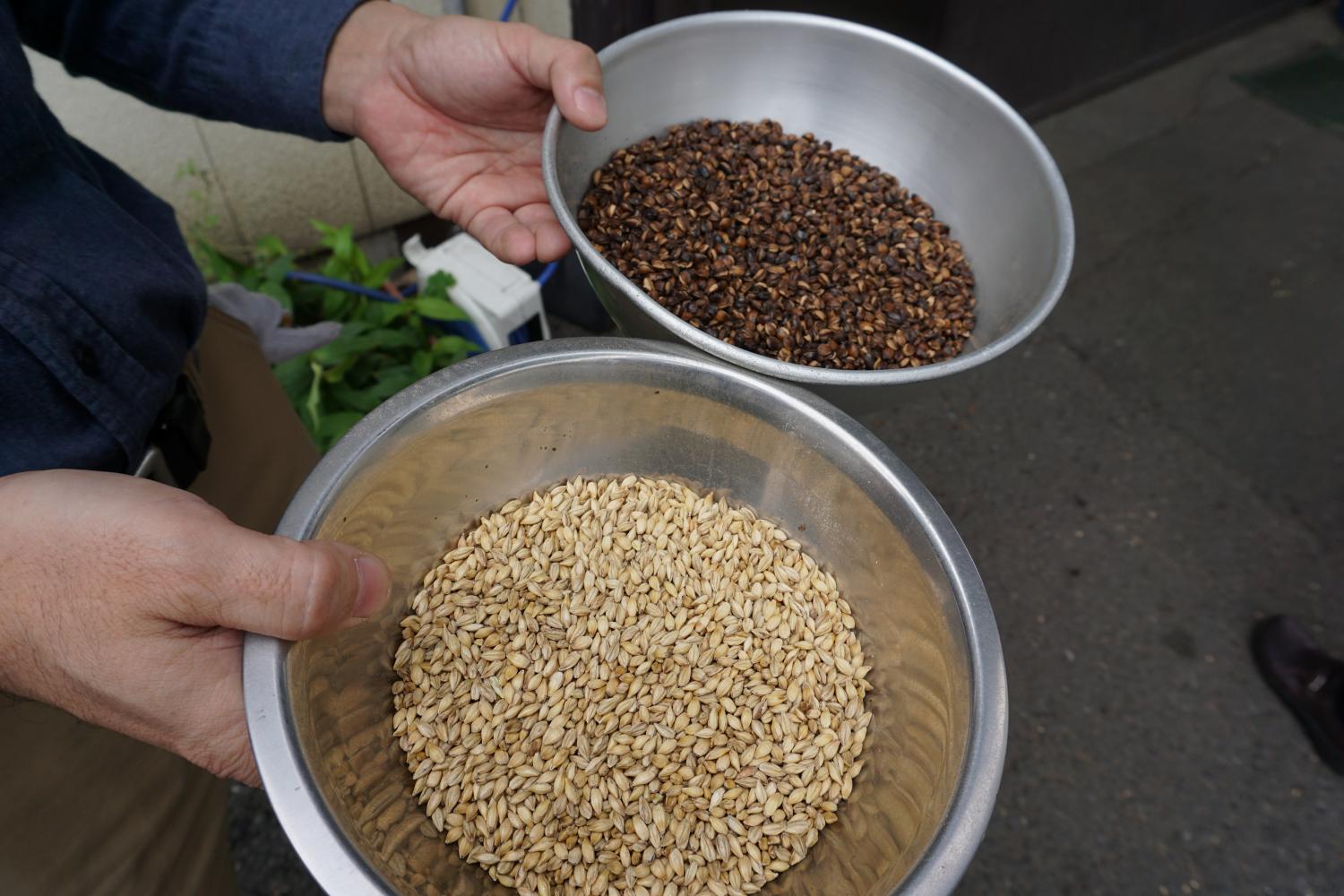 Circle grain barley tea (the depths) which we roasted by barley (this side) and sand kiln of raw materials.
Of course color being roasted plumply in a circle by roasting barley by sand kiln
We know.
Sand kiln roast takes trouble, but both flavor and taste improve markedly.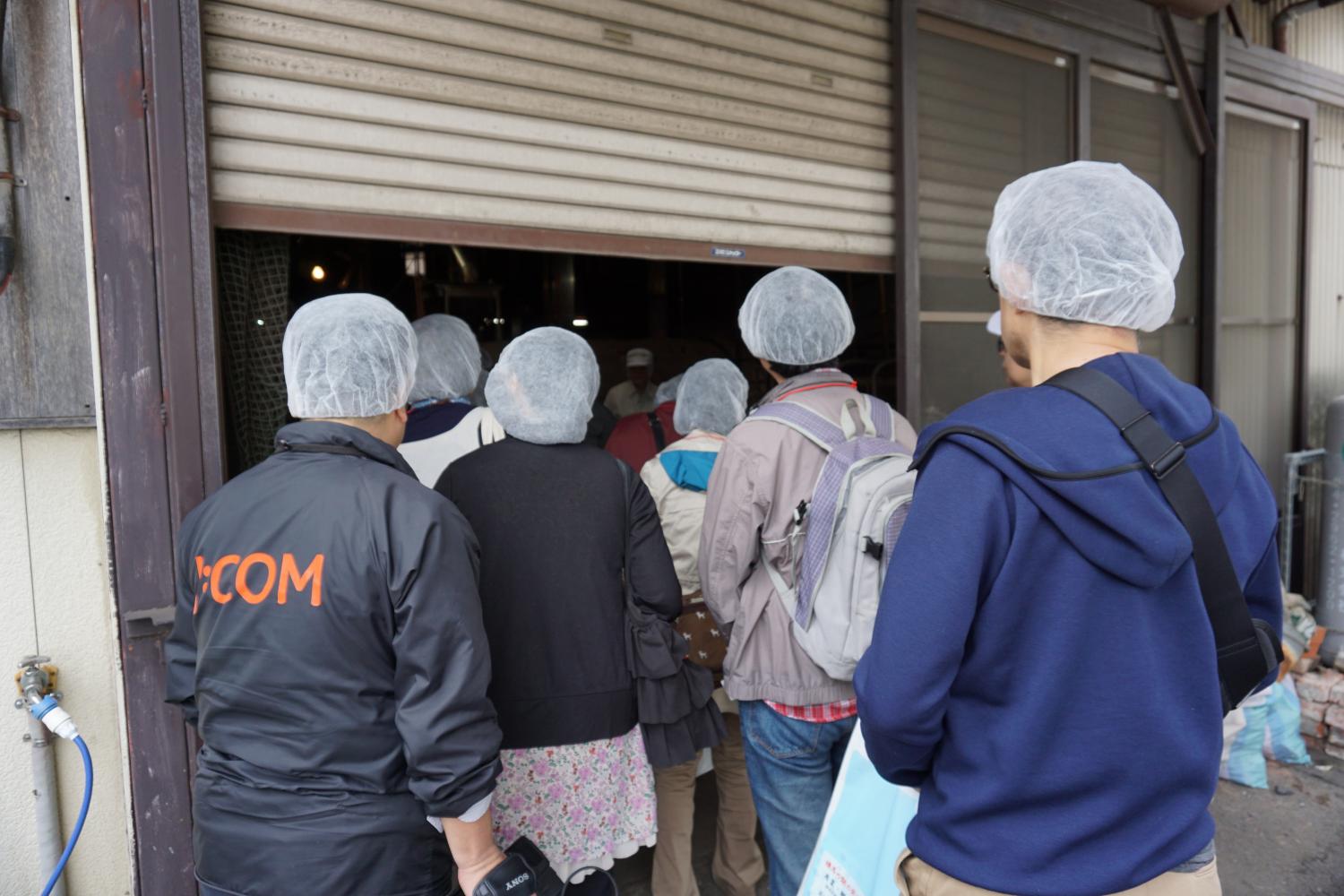 We consider hygiene side enough and put on white cap.
A feeling of factory tour increases at a stretch!
Crew of J:COM was accompanied by by coverage on that day.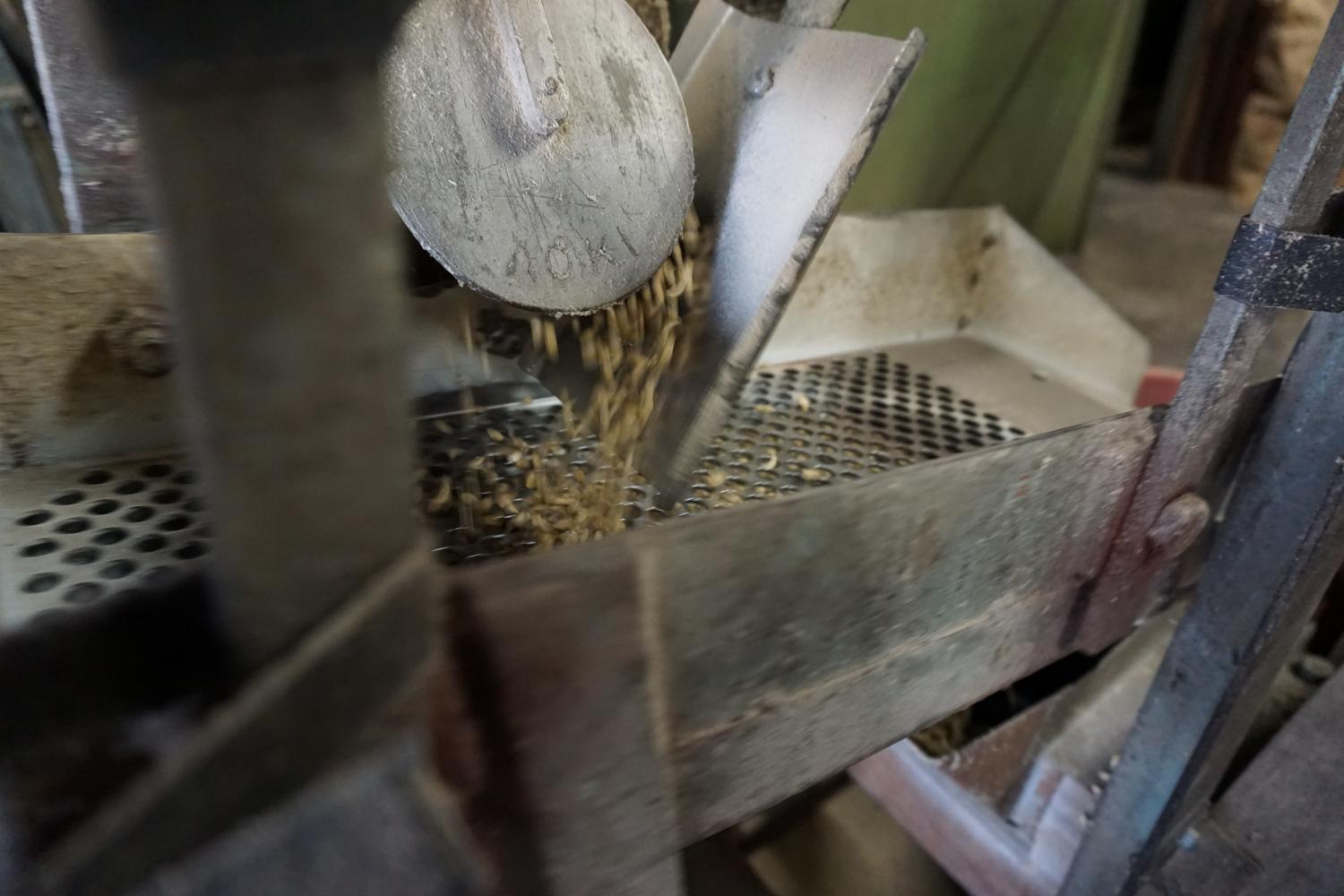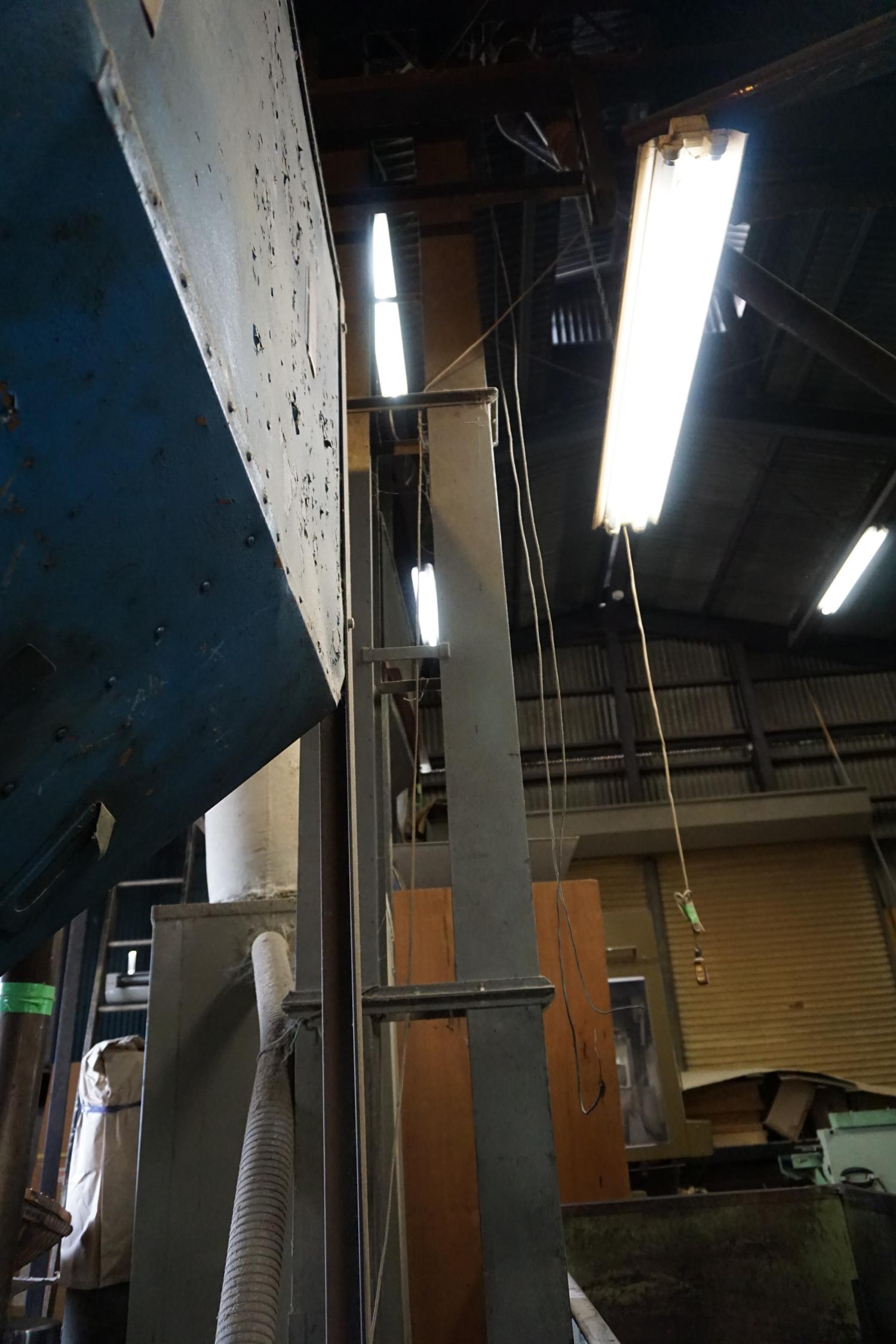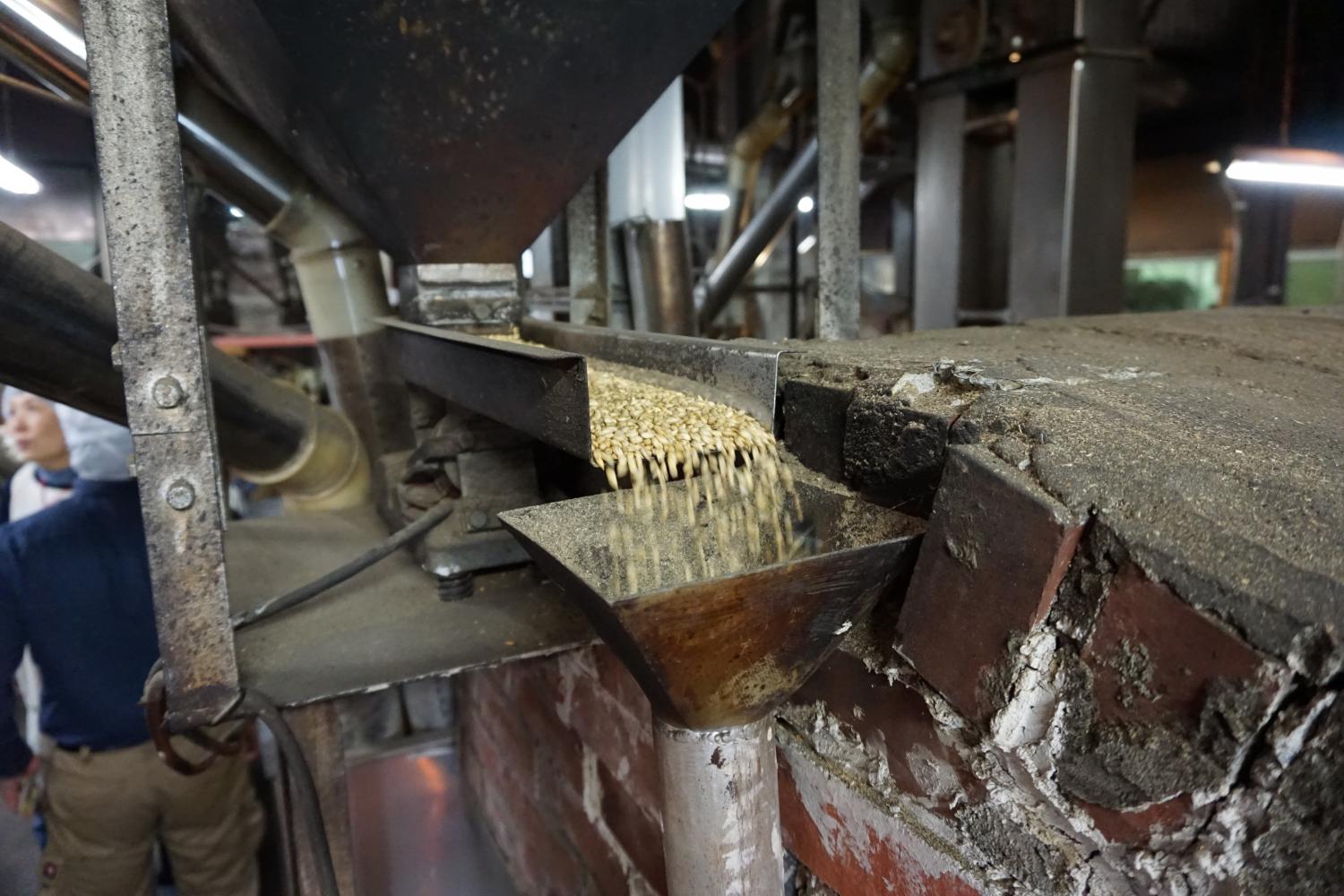 The factory is full of machines which we have not looked at.
Dried wheat moves over head through pipe set up around ceiling in factory.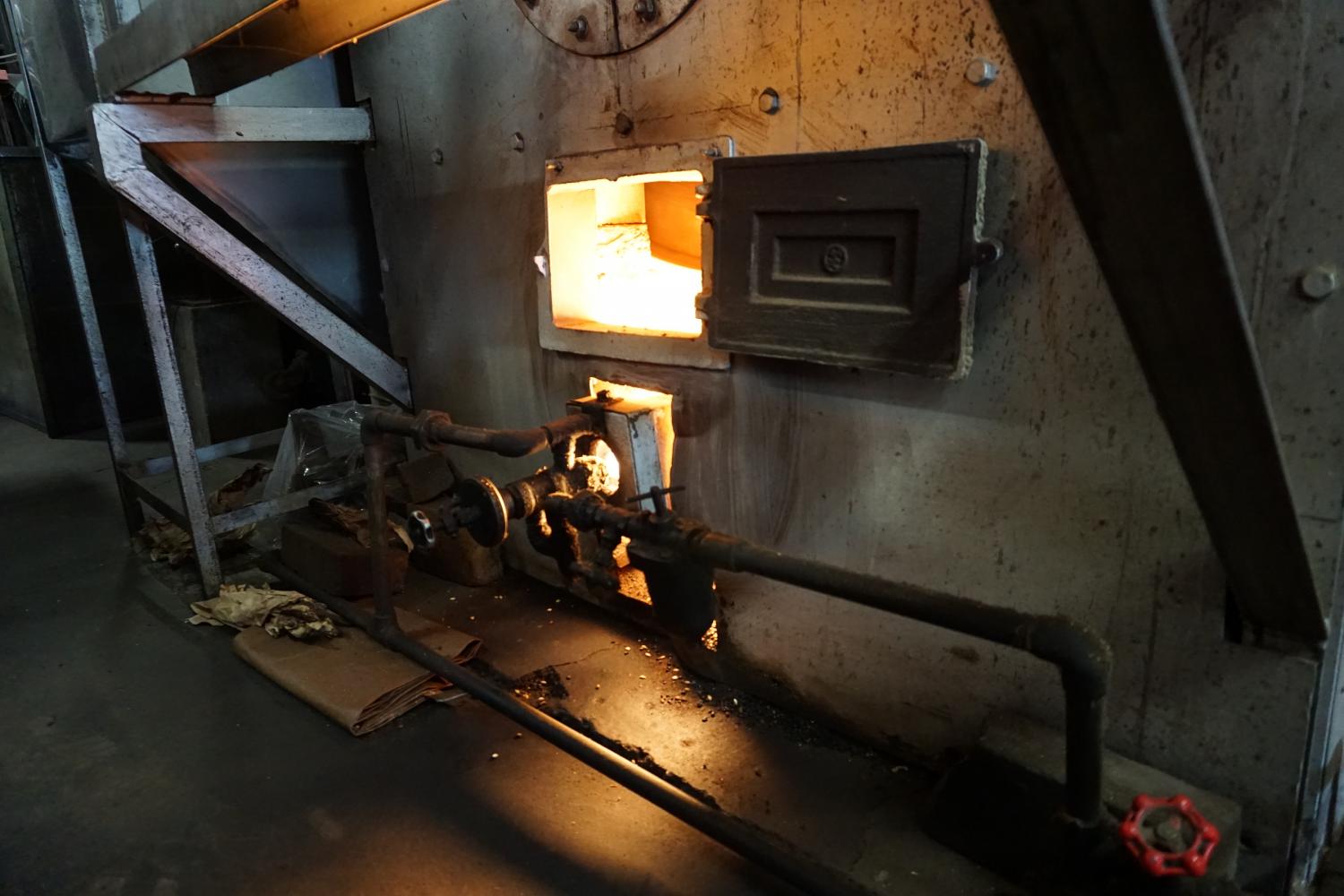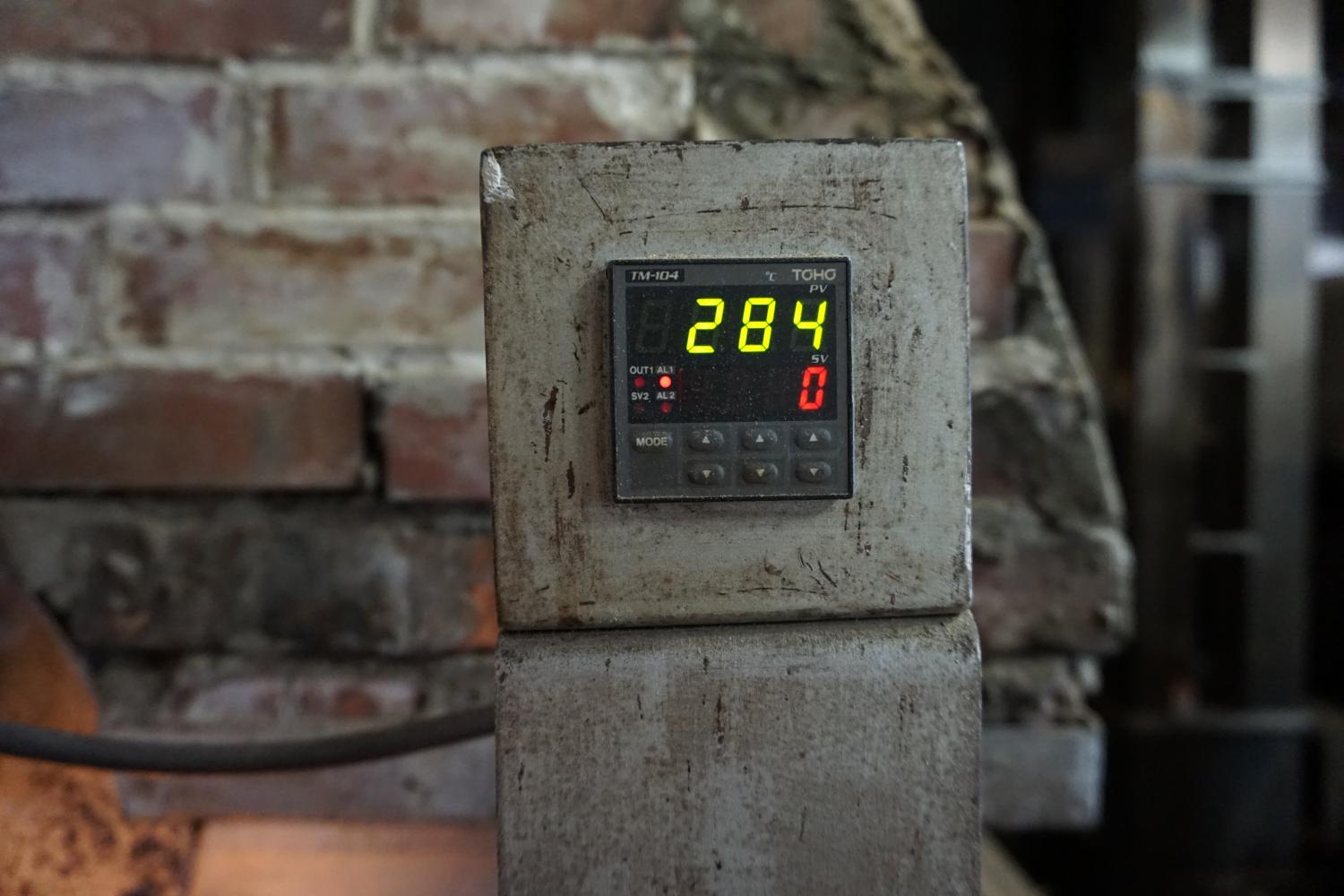 It is brick sand kiln.
Fire burns brightly and heats sand. We roast wheat by the heat thoroughly.
Temperature is 284 degrees! It is high temperature.
※As it is naion, the outside is not hot. Visit is carried out safely.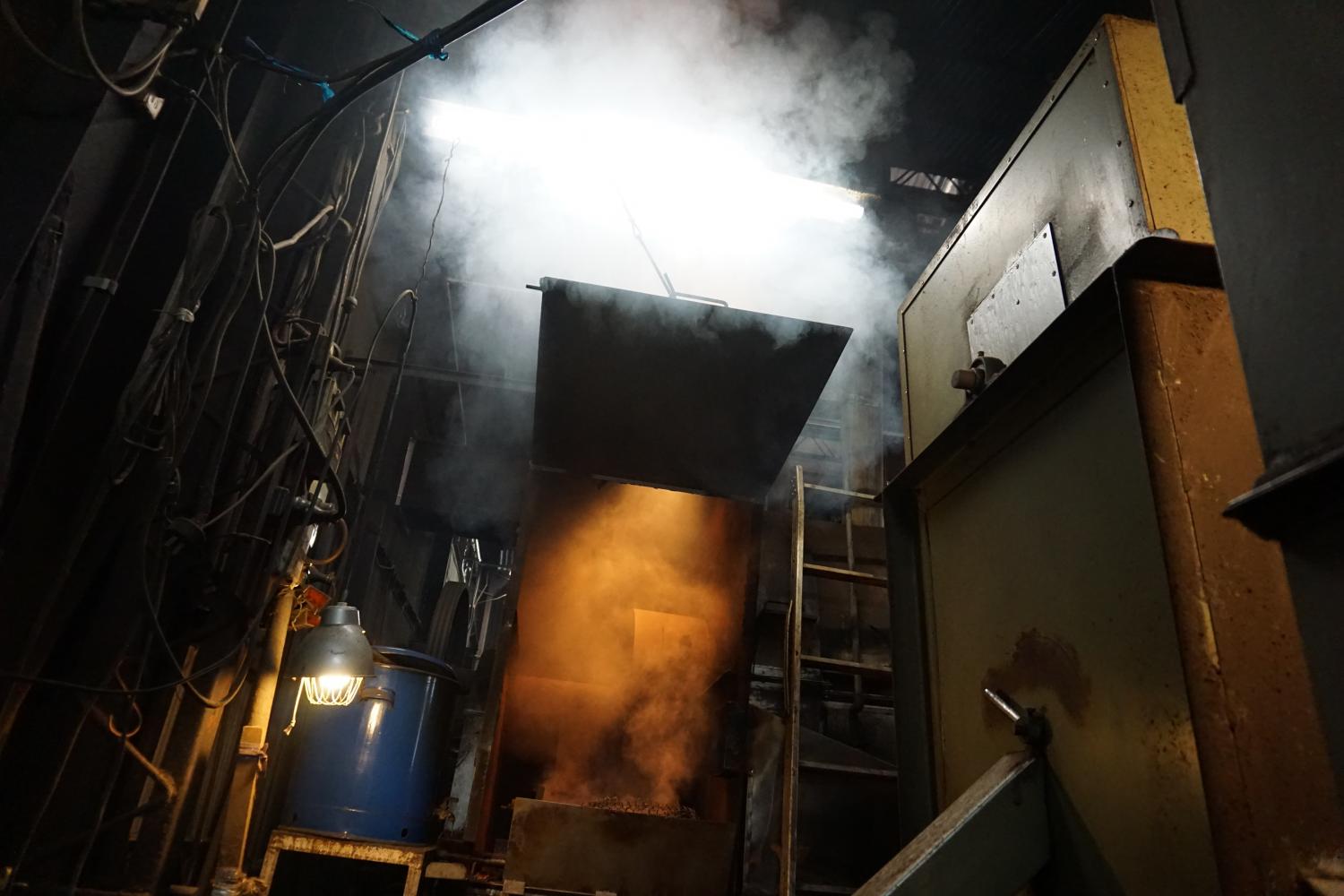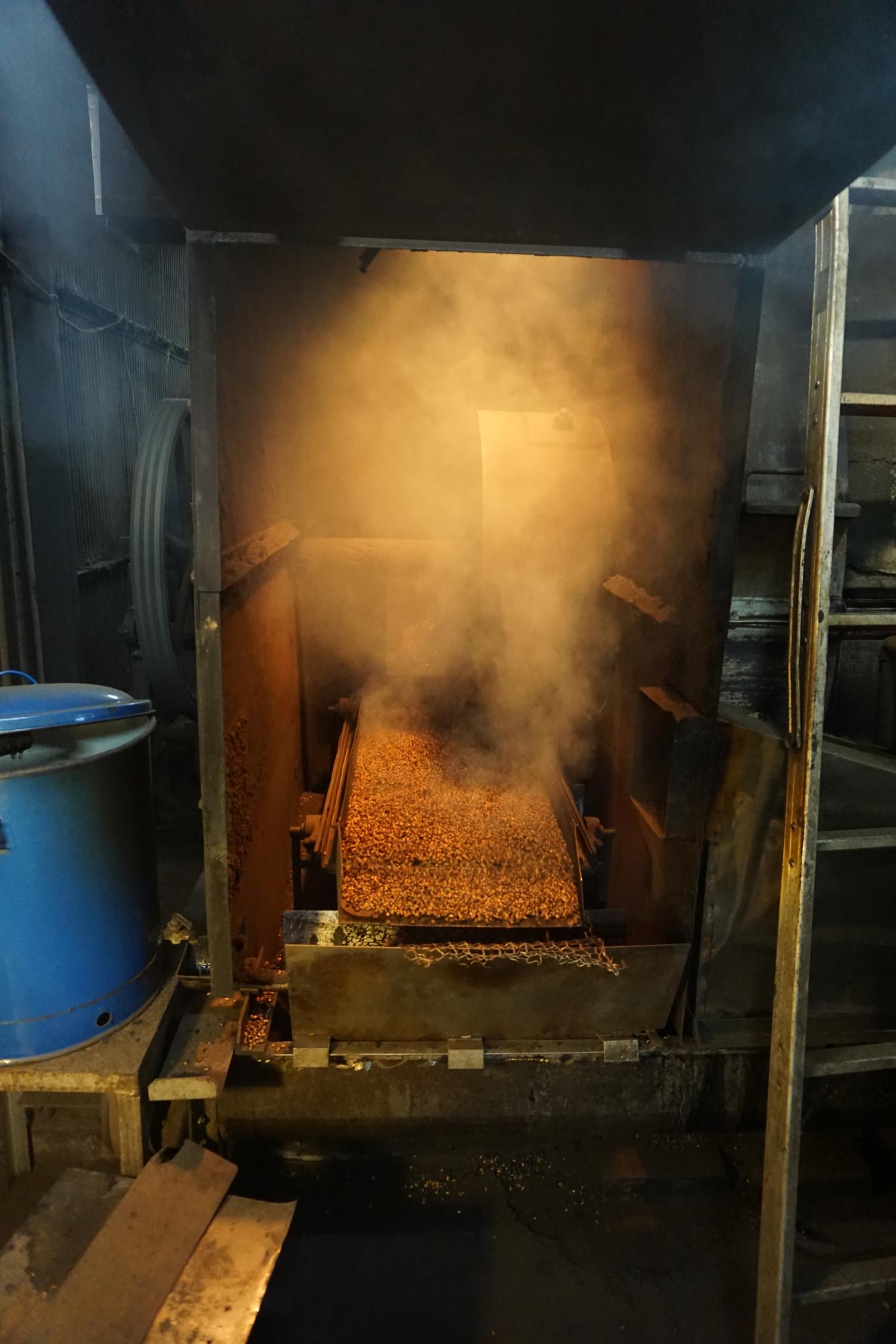 We had door beside machine open out especially.
When door of heavy iron opens, it is filled with fragrant smoke at a stretch.
It is like the one scene of movie.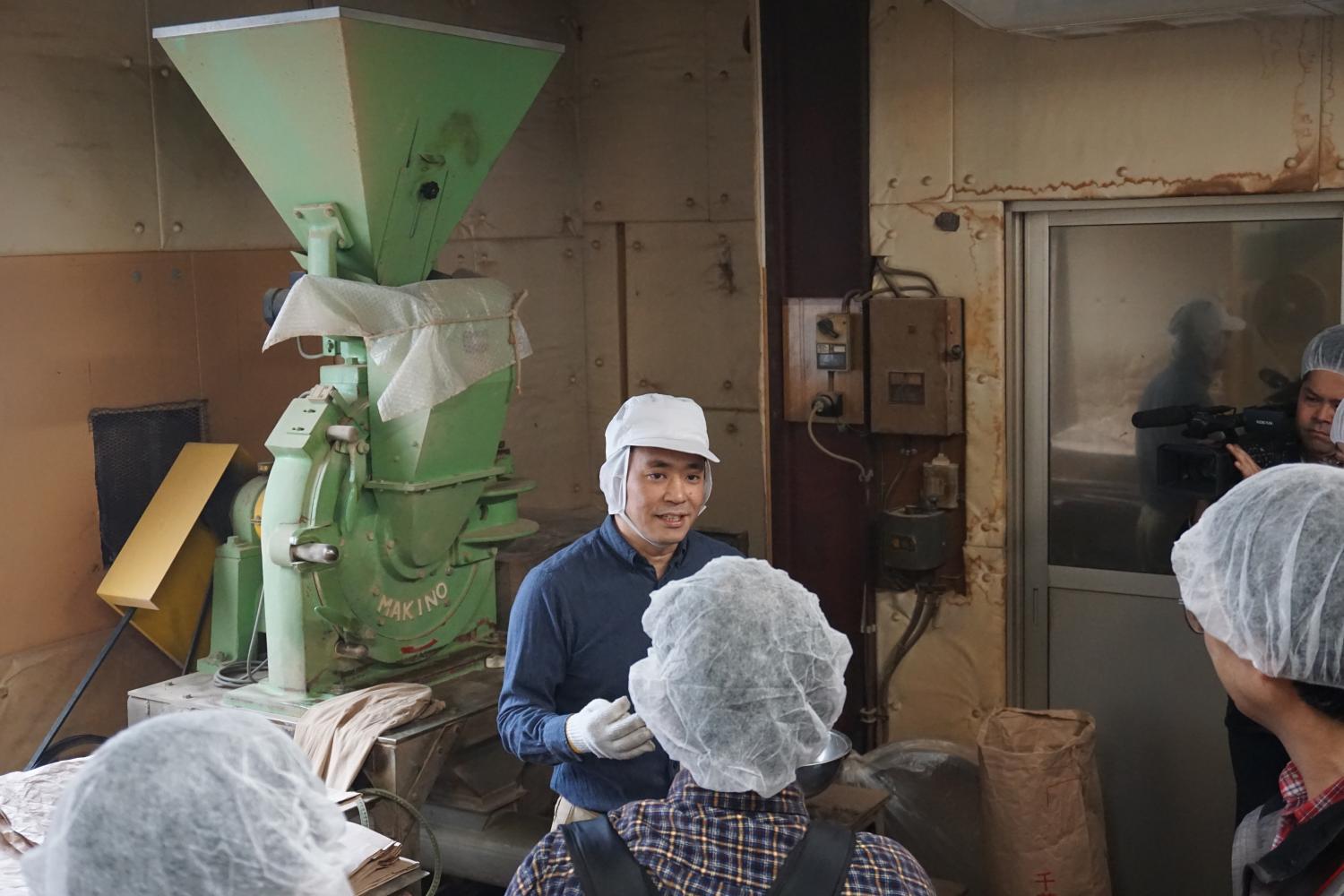 In riverbank mill, we make soybean flour.
"It saws powder, and it is plane" that there is behind Kawahara.
In brief, it is the same as stone mill.
Machine is just installed in discal part in the center perpendicularly for the ground.
We had you operate a little, but make a dull sound hard,
Soybean is carried away from the top below and be crushed and become powder.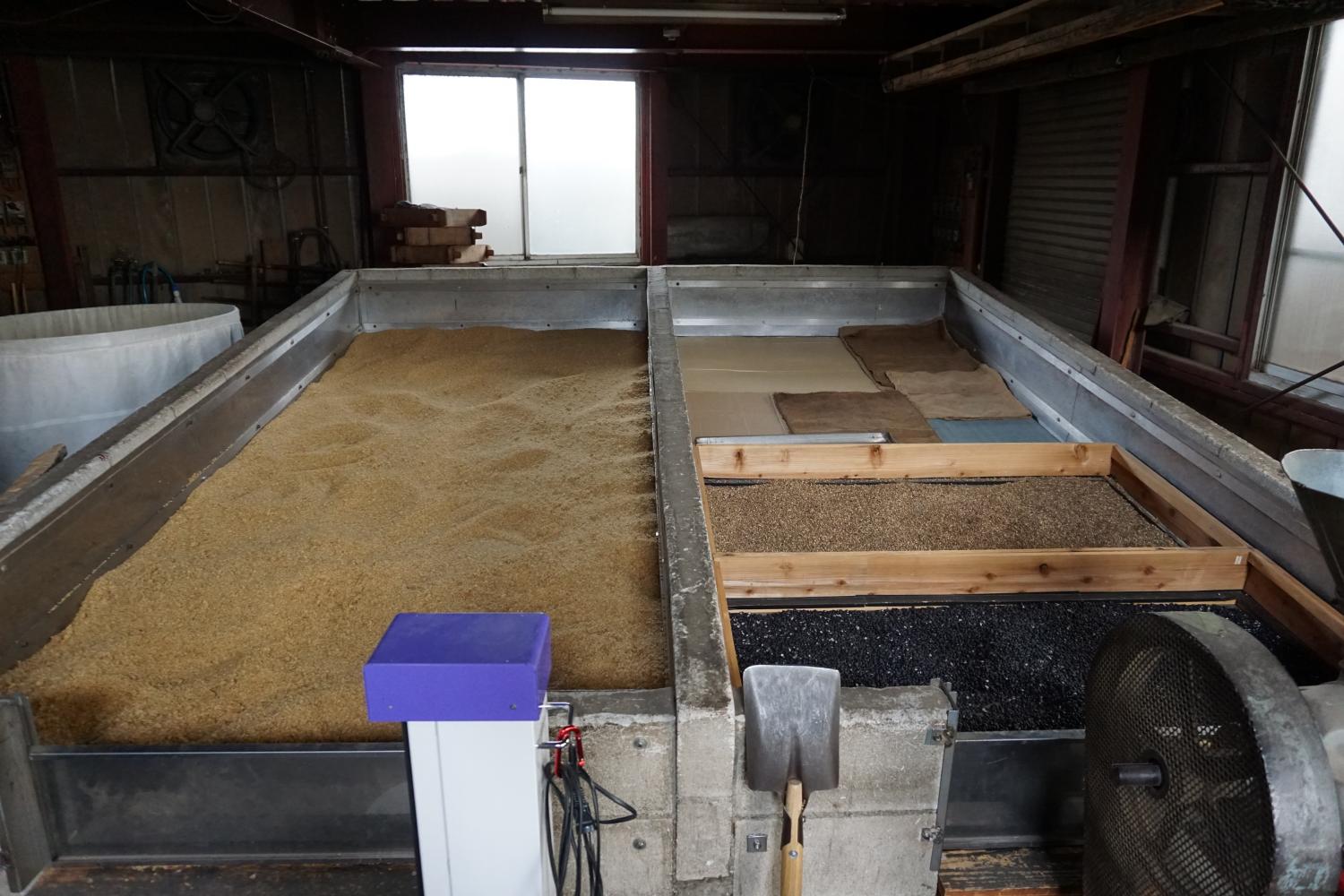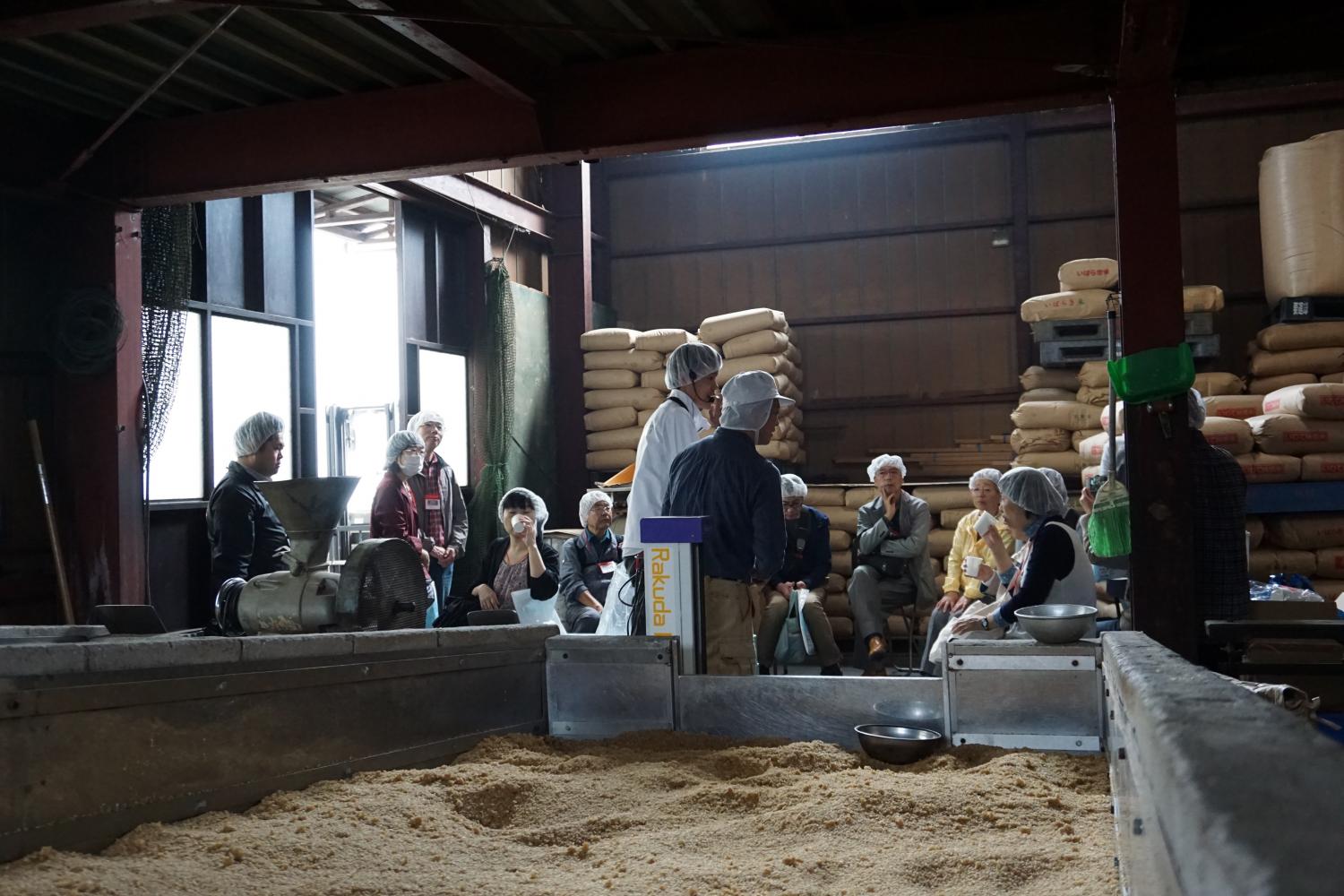 Furthermore, sawed wheat; (even if do not do it this way hattai powder and roasted barley flour =),
Raw materials such as puffs to put prepare to wake up.
It is surprise to produce raw materials of cake of that national constituency here!
Nerima-ku is great.
Technique of riverbank milling is great.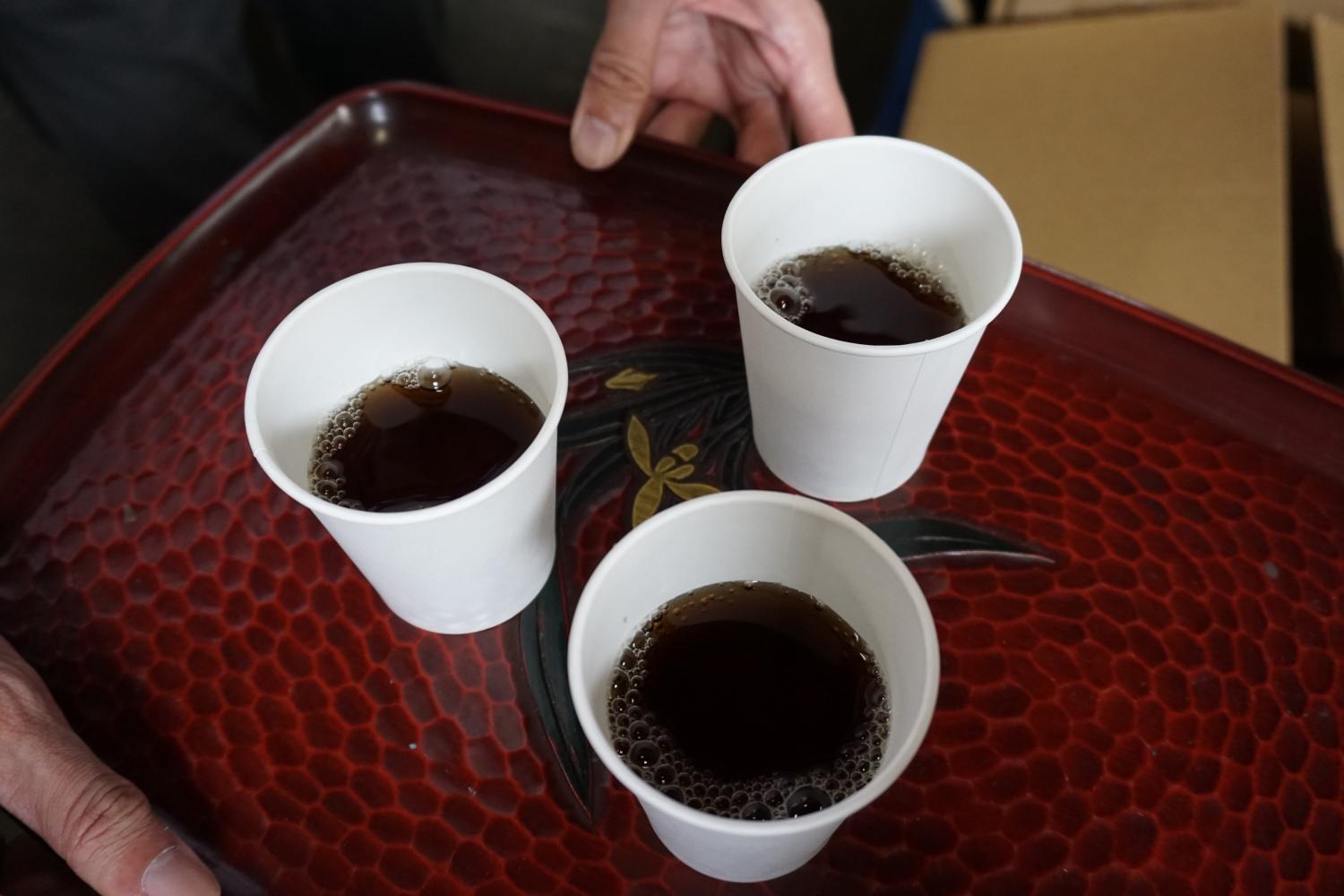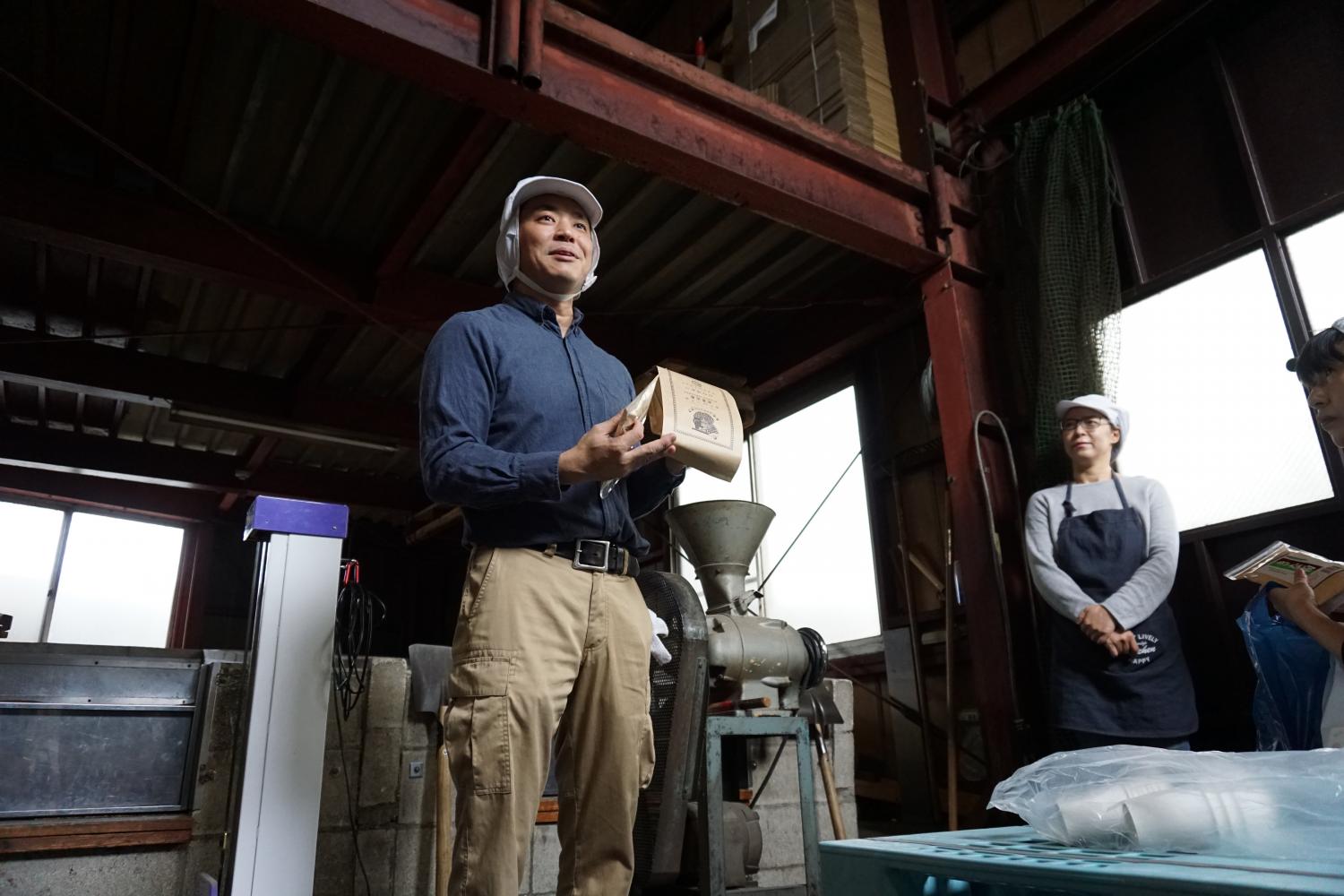 Finally while having barley tea of fresh one,
We receive explanation of barley tea of souvenir.
When it is Tokyo, other than online sale, we can purchase in "Esukaroppu Male Ekoda store" and "discerning market Seibu Ikebukuro shop" in Seibu Department Store.
Attachment is heated firmly because it is product made with machine in front and the skill of craftsman.
Surely we must be able to decoct delicious barley tea.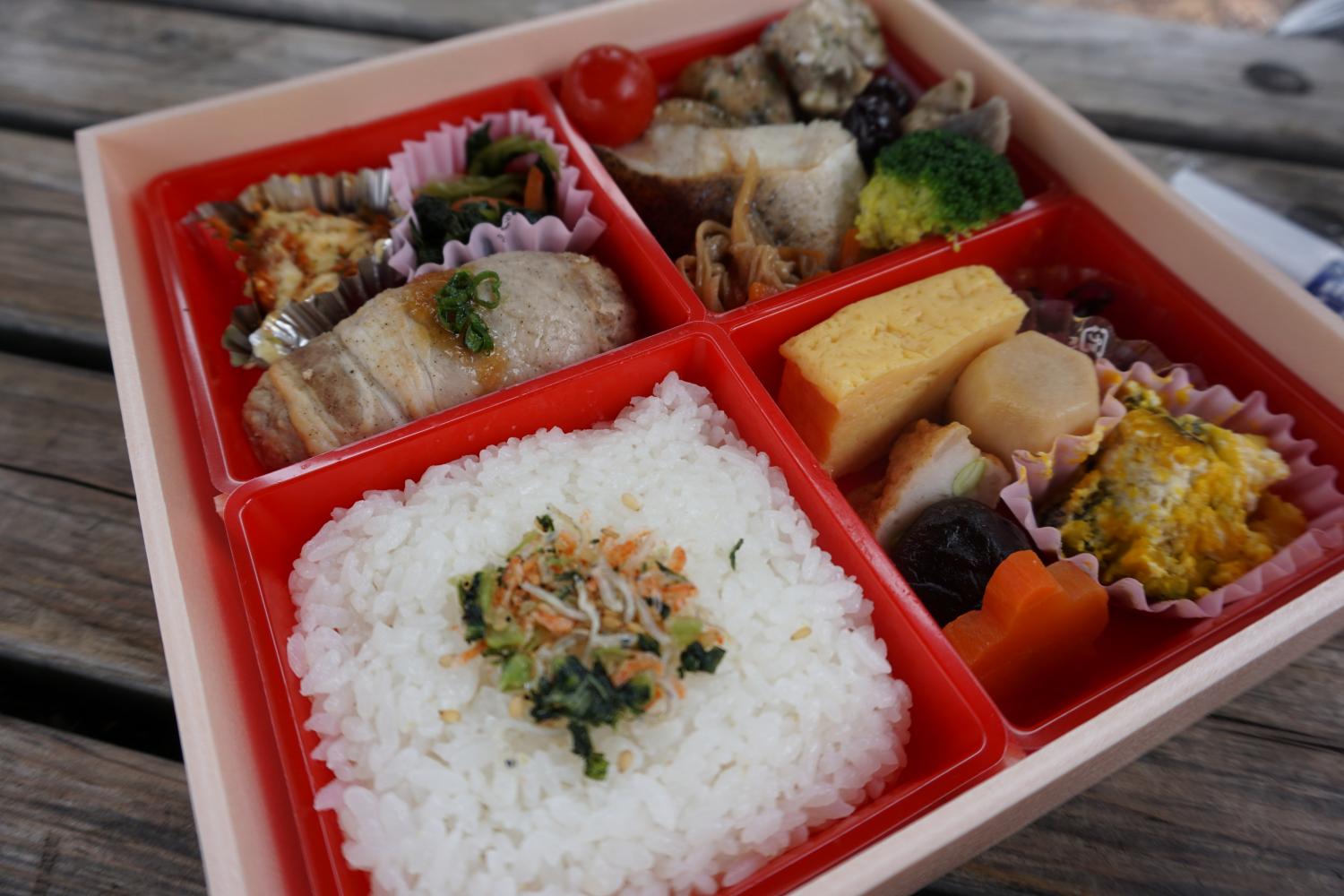 It is dissolution in this.
Slightly outside temperature may be low and distributes lunch in riverbank mill on that day.
This lunch is Nerima lunch of "ho*" (we say) of Nerikore authorization, too.
When it is bought to go, everybody, and eats in Johoku-Chuo Park nearby,
It was spent freely.
=The details of Nerima lunch are this =
https://www.nerimakanko.jp/nerikore/detail.php?nerikore_id=nk0000050
Finish tour; and ...
This tour that was held under the theme of "adult enjoys everyday charm of Nerima" experimentally.
As for all of participation,
That "factory which regarded the traditional manufacturing method as important was in Nerima-ku"
In "residential area, I am amazed to learn to handle work of outside of a ward while doing various invention"
nadonado,
You seemed to have fresh impression.
In Nerima tourism center, in addition, "familiar tour that inhabitants of a ward can enjoy more Nerima-ku"
nadoo plan is going to be available!
Please check "special Nerima" site regularly!

<riverbank mill>
・Address: 〒 176-0003 3-27-1, Hazawa, Nerima-ku, Tokyo
・Telephone: 03-3991-1365
・URL: http://www.kawaharaseifun.jp/
※In riverbank mill, we do not accept the personal factory tour. Please refrain from inquiry.
※Copyright of all photographs which we used in manuscript belongs to Nerima tourism center. We forbid copy, reproduction, use of image without permission.