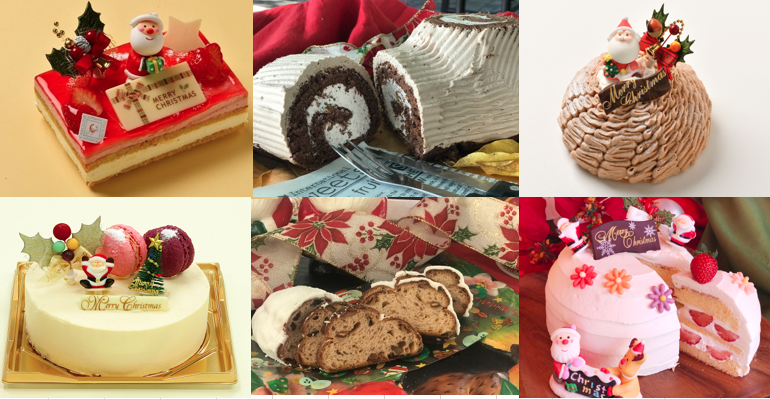 |

Nerima tourism center
Gourmet
The Heisei last! Which Christmas cake will you have this year? ... for ... Nerima Christmas cake 2,018 years for
---
Christmas to come over this year! It is Christmas cake of fun family and friends, to be indispensable to Christmas fashion with couple. In "special Nerima", we introduce including individuality of shop as well as products! Do you not spend a time becoming smile happily finding favorite Christmas cake?
The volume perfect score! "Andersen" which is loved in hometown if we want to taste joy to stuff its mouth!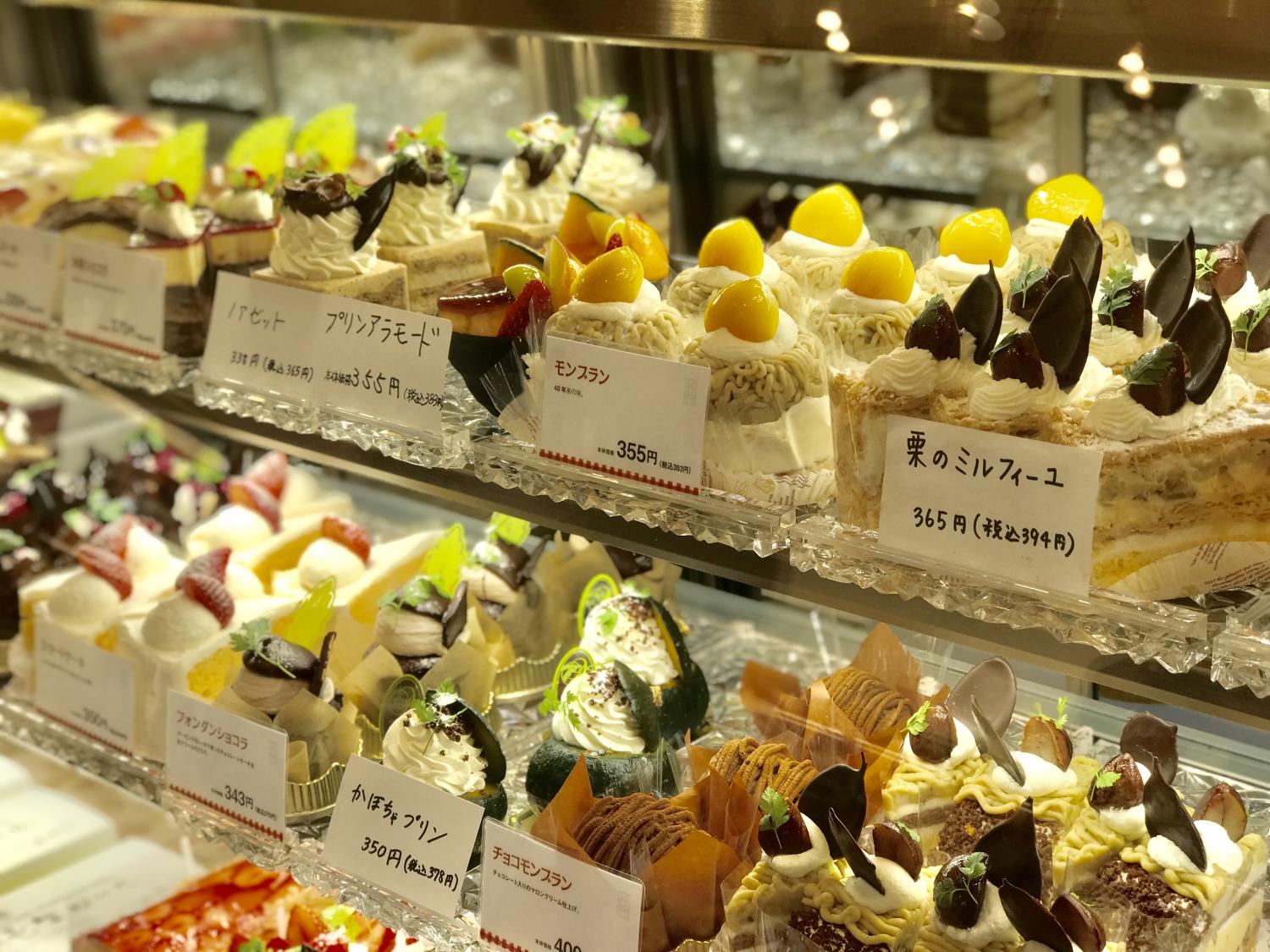 Andersen which we renewed from the Ekoda Station north exit in 2018 in a 2-minute walk meets the 50th anniversary in what this year. When look in shopwindow, cake which is nice at the volume perfect score all with decent prices in a row! It is full of local visitors regardless of the night and day.
Ekoda person fried cream puff and filling snacks including sakusakukorone are taste of Ekoda, too!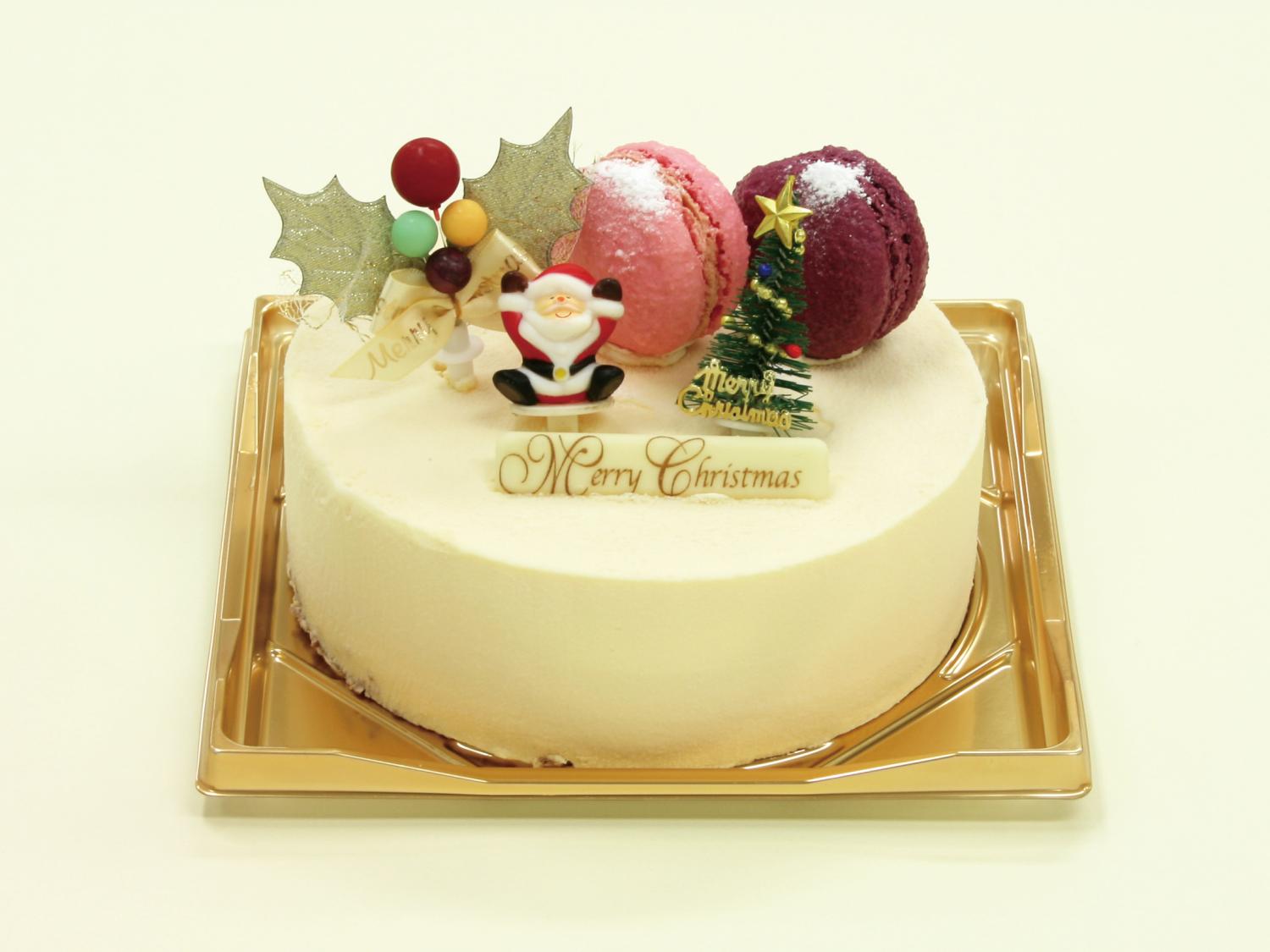 Meanwhile, cake to introduce this time "pith terthioto white chocolate" 5 15cm in diameter 3,000 yen (tax-included)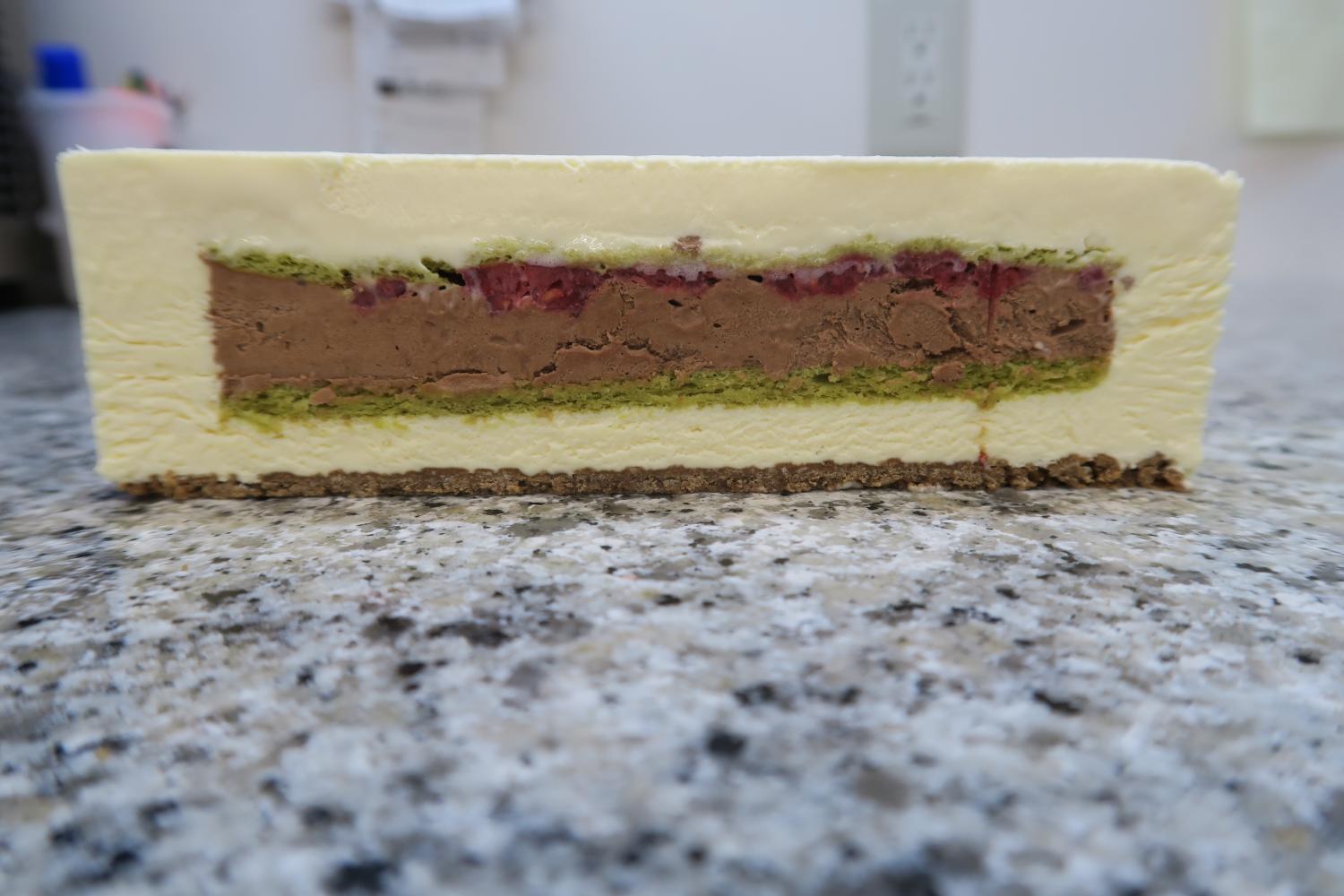 Mousse of pistachio that BISQUIT and green of pistachio are bright inside which was coated with white cream when we cut, berry pro-red gelee become layer. Of white chocolate and mousse of pistachio when is creamy, gelee of very that heard of acidity accentuates, and the whole of mouth happily.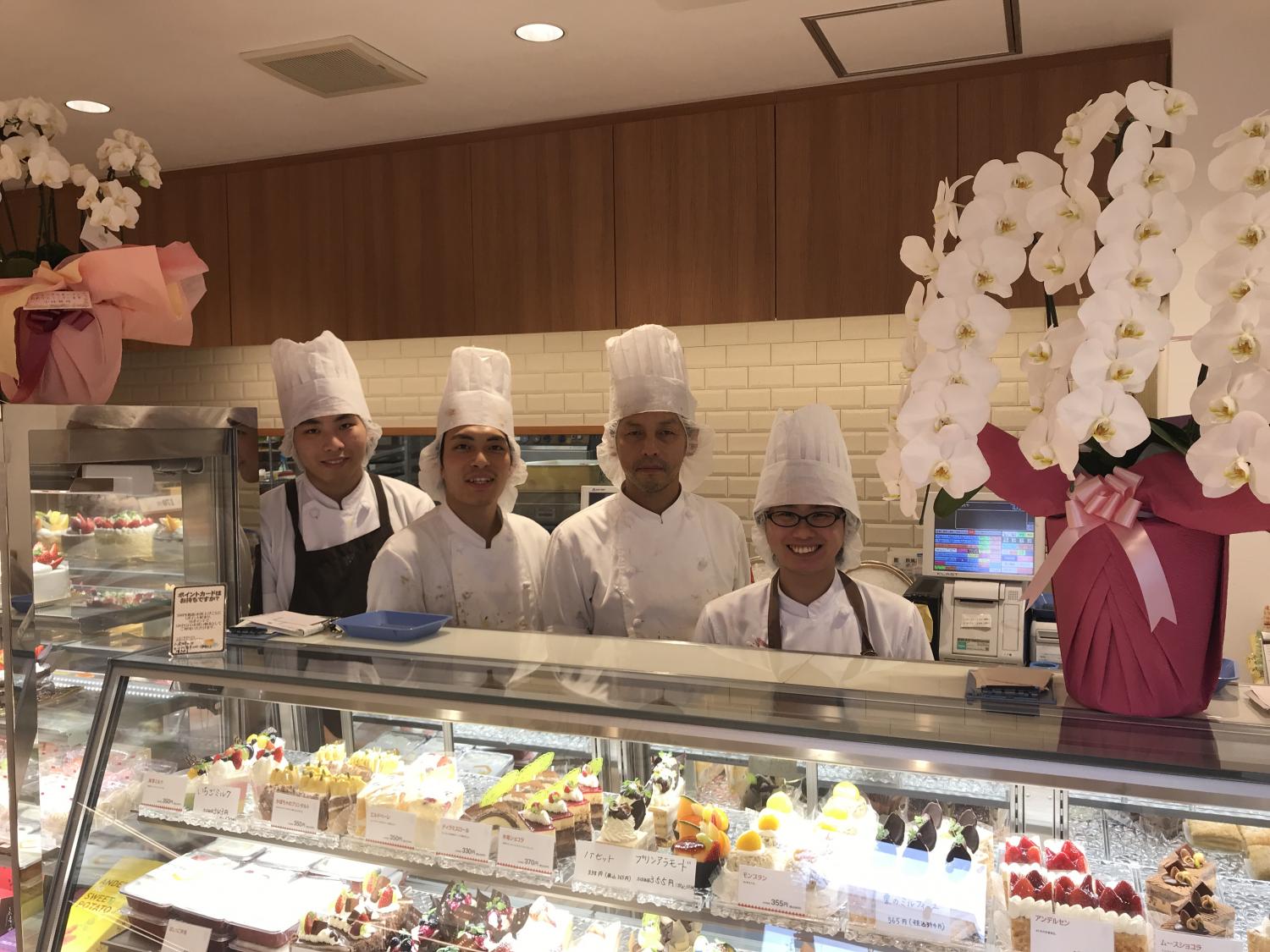 As for "the cake of Andersen bought as traditional patisserie by local all of you, there is the volume and thinks that it is to be handy price range. Saying if have enjoy joy to stuff its mouth, is glad that is worth eating well; chef Akao.
It is Christmas cake which surprise can taste when we cut while being easy to eat than appearance, and making buzz-buzz together! How is cake of Andersen loved three generations?
■Andersen
Address: 2-44-2, Asahigaoka, Nerima-ku
Telephone: 03-3972-4505
Business hours: 9:30~20:00
Regular holiday: No fixed holiday
HP:http://www.andersen-ekoda.jp/
<Christmas cake>
Brand name: Pith terthioto white chocolate      
Reservation method: (we list in reservation list at store prepaid)
Reservation period: Until December 20
Receipt period: From December 22 to December 25

We are selected in "Patisserie le planetes" if we enjoy wonderful combination of material!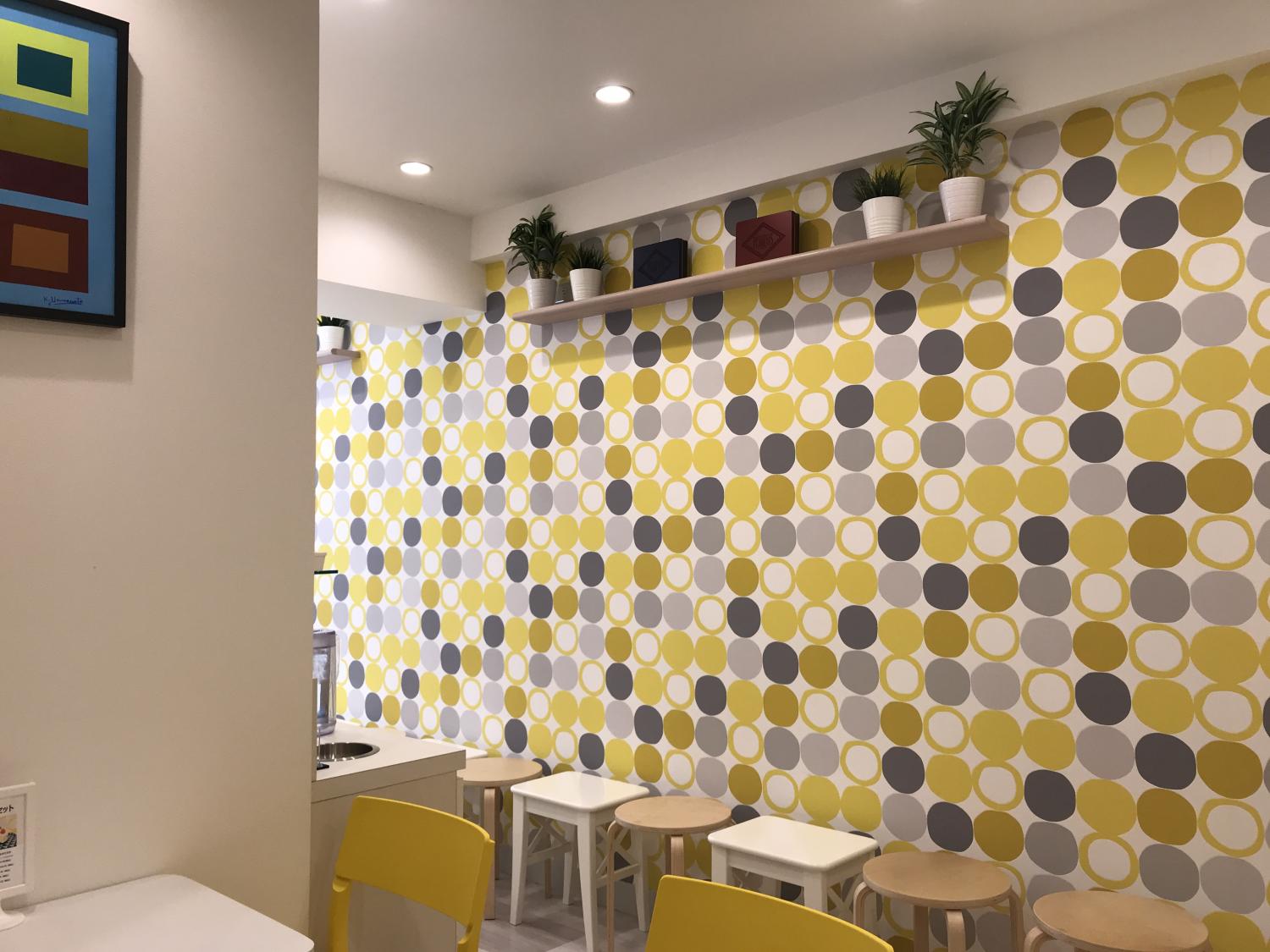 Lemon color and Patisserie le planetes Ekoda store which hark back to North Europe where bright blue is impressive. There are gurashie of the chef Yamamoto heart's desire who is owner and sale area of chocolatier for Ekoda shop original which there is not in main store of Oizumigakuen. gurashie is much rich taste for milk fat about ice cream in French. We add cafe space to the depths.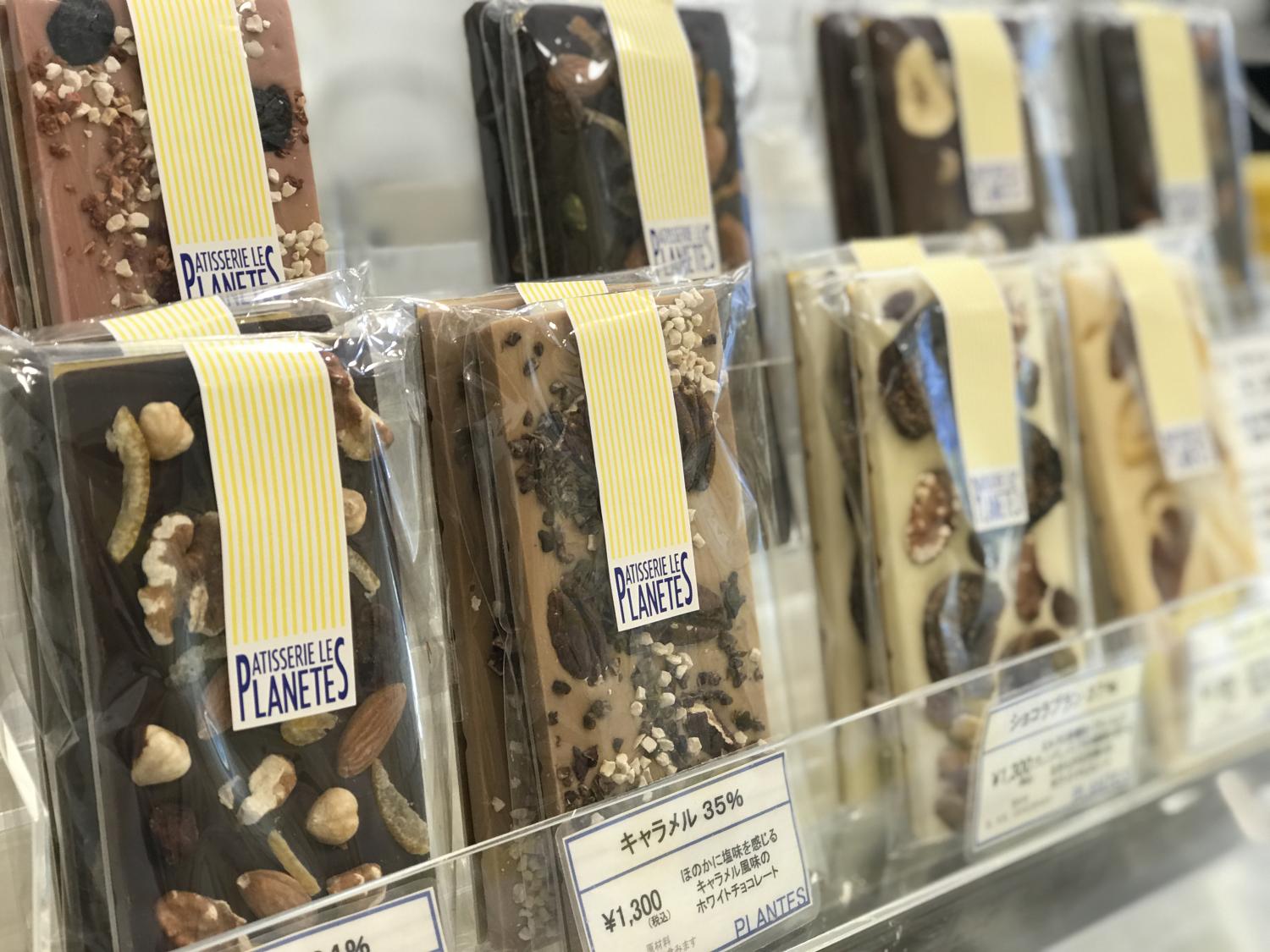 Sweets to be able to enjoy harmony of taste that it is born that chef Yamamoto is good when material overlapped!
For example, it is totally for lineup that we put together and can enjoy new discovery of material for feeling such as tasting ... of apple pie when we have two ice (gurashie) which worked of ice and cinnamon of greening at the same time. We can discover taste that as some material is combined, have not tasted. That is way of enjoying Patisserie le planetes.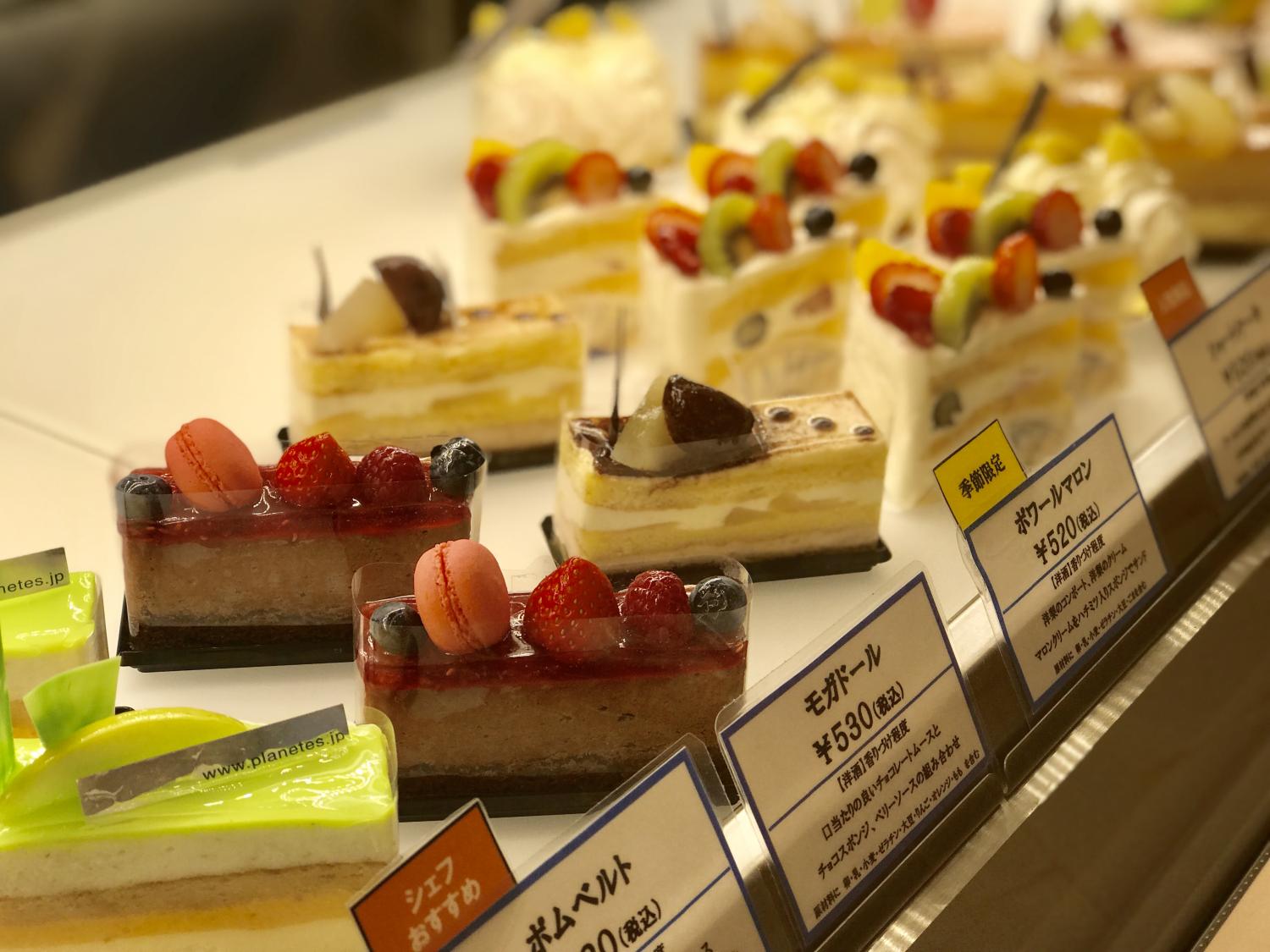 Patisserie le planetes does not have concept called "basic goods". We entrust to inspiration and sense of chef to open closet of clothes, and to put together in today's feeling, and to coordinate like fashion, and cake new every day is brought about! We repeat improvement little by little and are cake updating taste and newness, pleasure every day.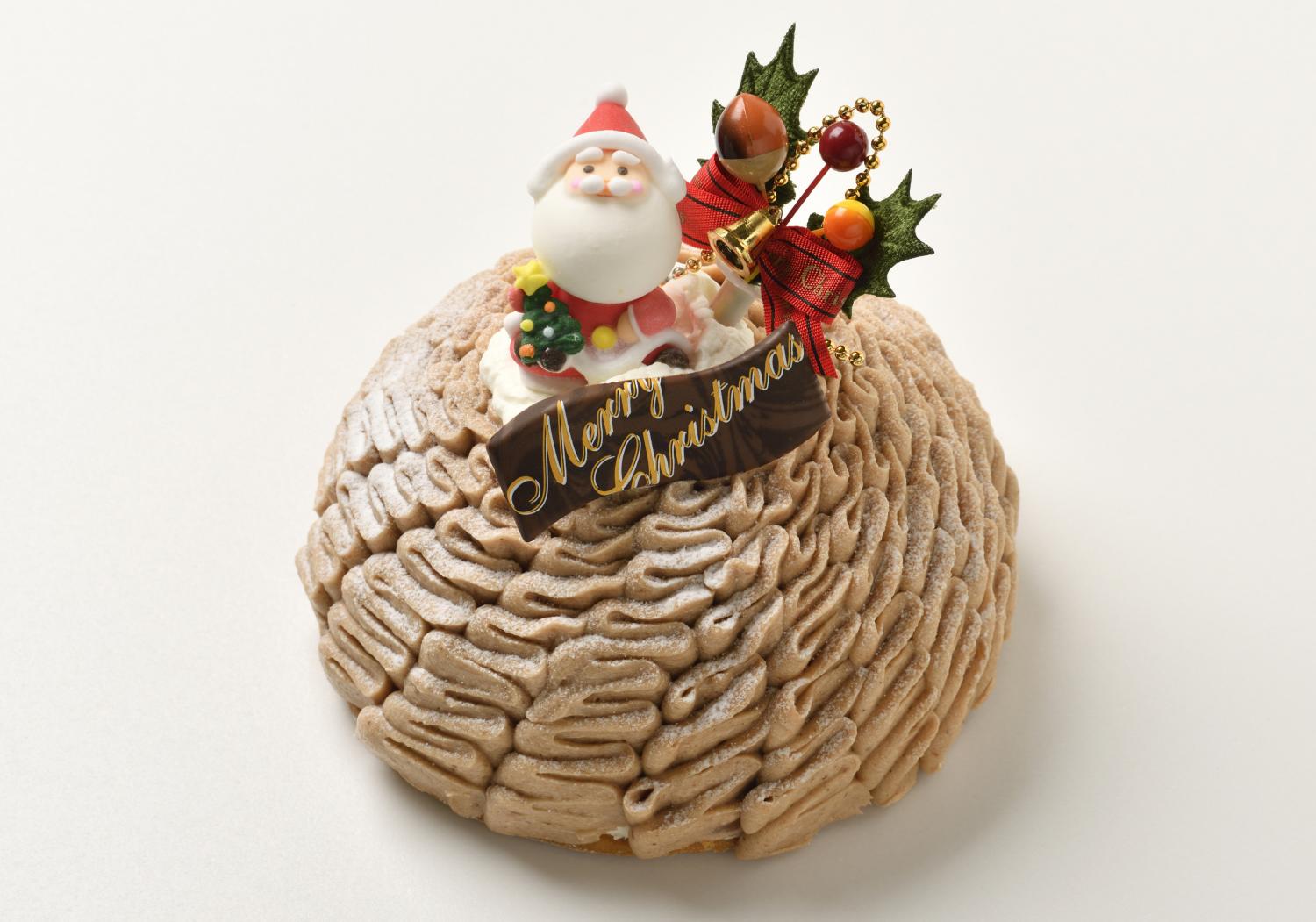 Christmas cake which was also introduced this time this "horse chestnut tree" 4.5 about 14cm in diameter 4,000 yen (tax-included)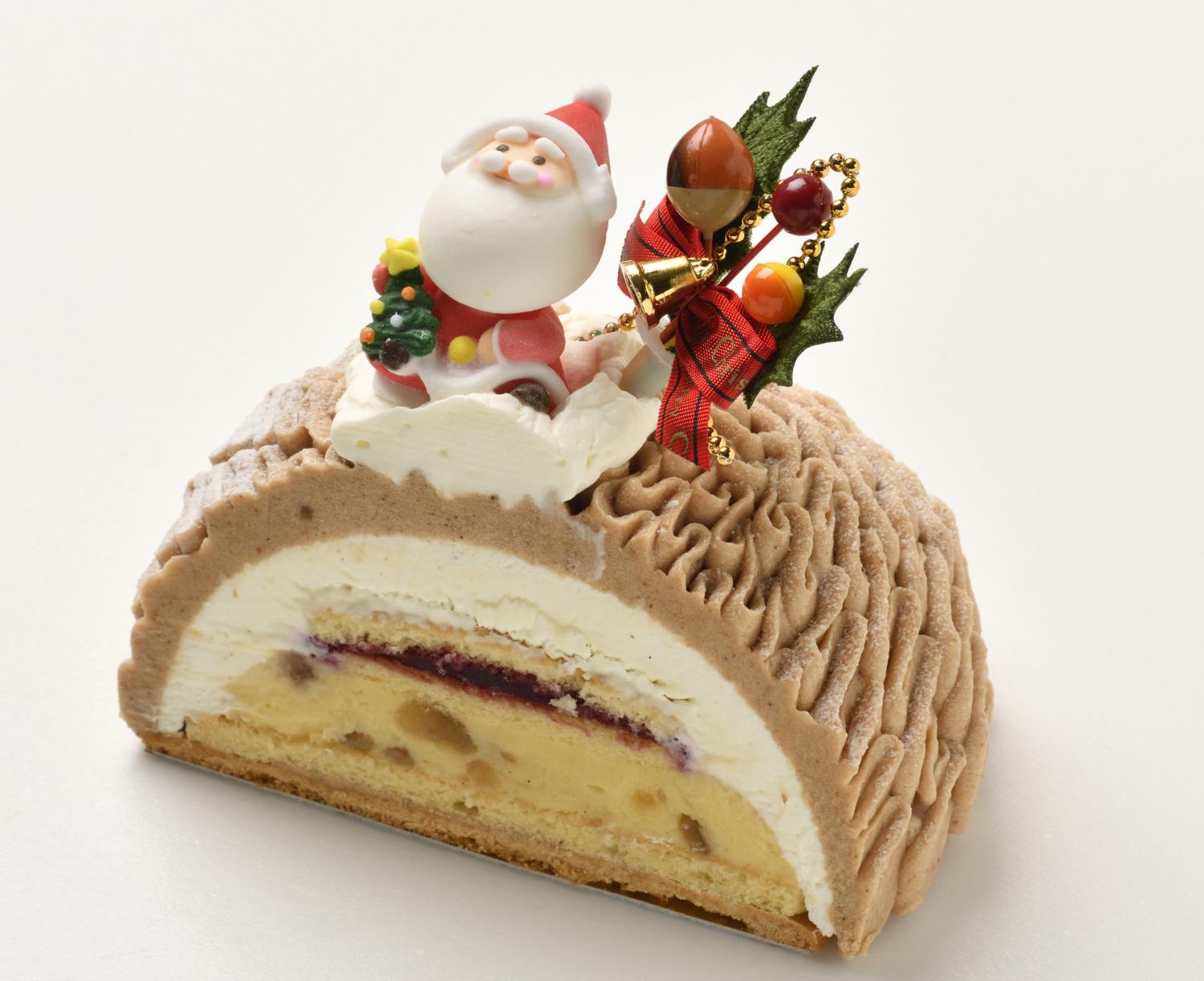 The surface is covered with paste of chestnut, and custard cream with marron glace and jam of vanilla cream, fresh cream and cassis enter the inside. Taste that sweetness and balance of acidity are good, and is adult. Coffee, tea seem to be congenial both together, but tea seems to match tea with milk of Assam. It is cake which we are particular about drink and want to enjoy. Let's enjoy combination with material thoroughly.
As for the cake to introduce this time, the decorations part tried the most popular Mont Blanc at the time of coverage as paste of chestnut.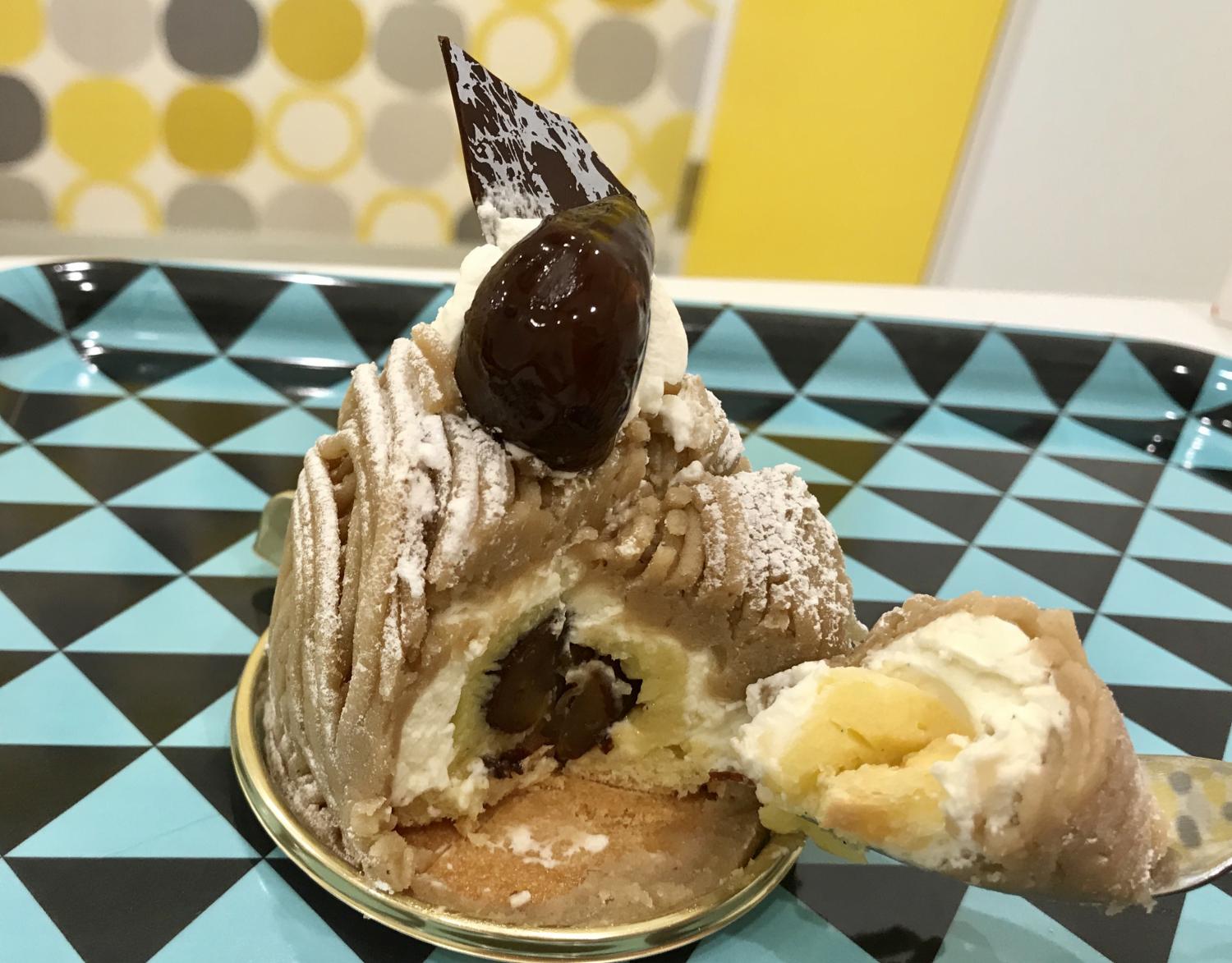 Marron cream is thick well, too and we eat and are bold Mont Blanc with memorizing. We ask as we visit France via "evantaiyu" or "Hotel Seiyo Ginza" which there is not now, and chef Yamamoto repeated ascetic practices and understand. It was taste that history of good old Hotel Seiyo Ginza inherited.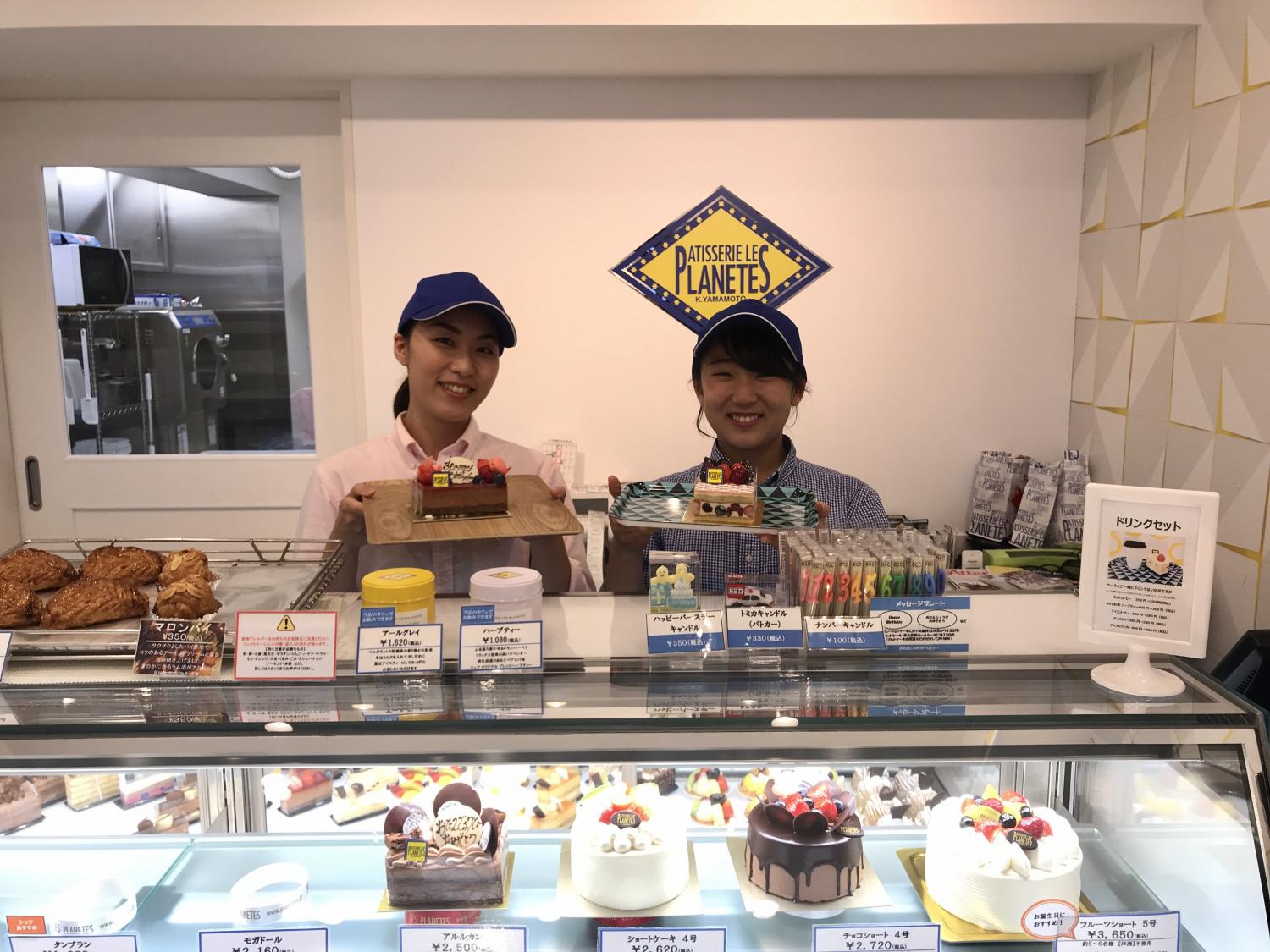 "Cake is a chance to tie people and person. We find happiness relievedly and can share joy. We want to boil up because it was delicious and want to give. Yamamoto of madam said, it wants to be plastic Nets to connect such people and person with.
Sweets of chef Yamamoto bringing about surprising combination, moment to find happiness relievedly suddenly evolve every day! Cake of Patisserie le planetes is recommended to person who wants to taste harmony of such a material. As we sell stollen, have reservation early.

■Patisserie le planetes Ekoda store
Address: 9-13-1F, Sakaecho, Nerima-ku
Telephone: 03-6914-6415
Business hours: 10:00~19:00, gurashie chocolatier 12:00~18:00
Regular holiday: Wednesday
HP:http://www.planetes.jp/
<Christmas cake>
Brand name: Horse chestnut tree
Reservation method: Only reservation pays rate in advance at store
Reservation period: Until December 18
Receipt period: From December 22 to December 25

If want to taste funwarishittorino exquisite balance; popular shop "cake odafuji!"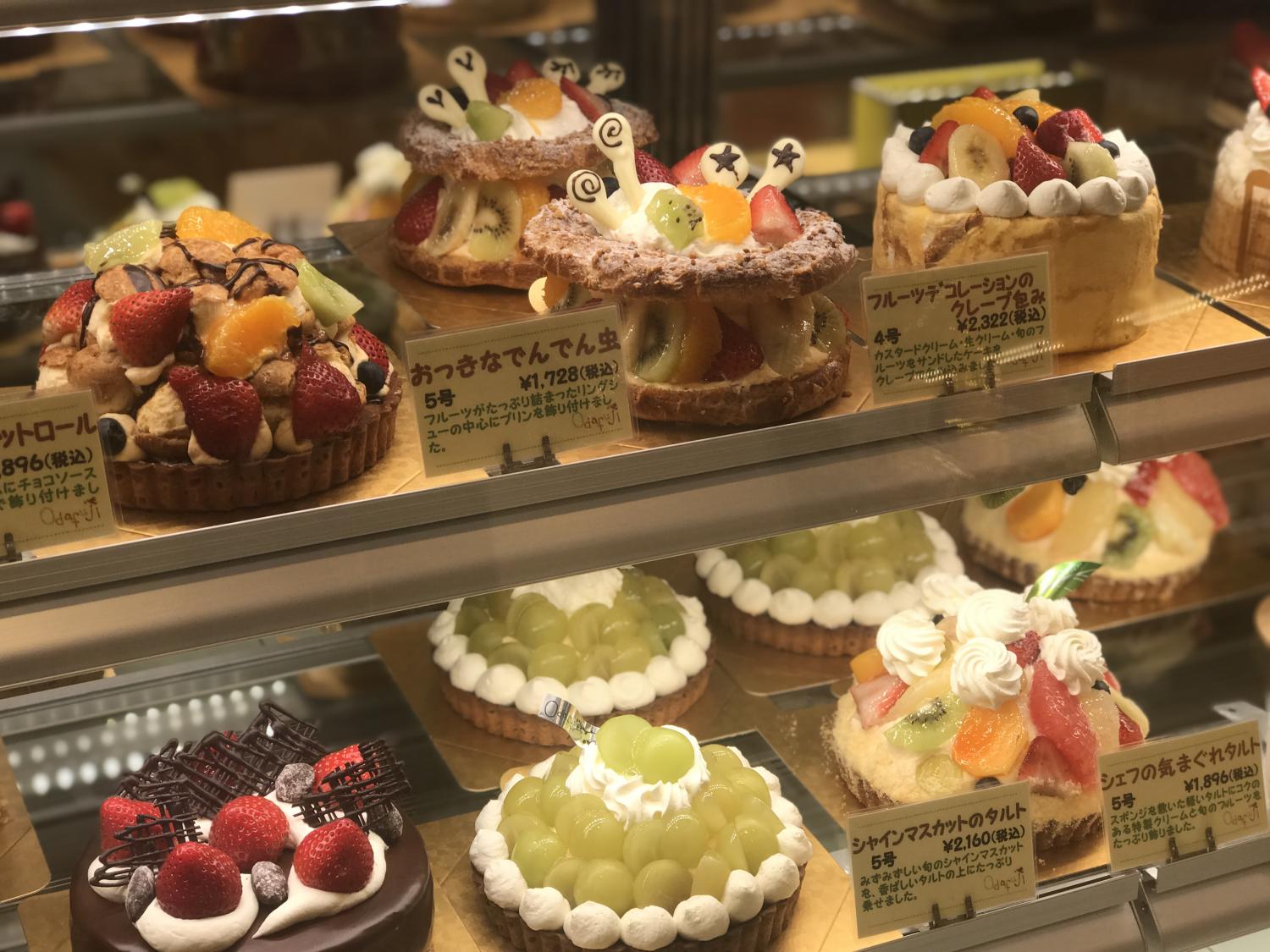 mammaruhokkoritoshita atmosphere that children are just excited at cake odafujino cake with atmosphere that is easy to enter that entrance where colorful tiles were inlaid with meets.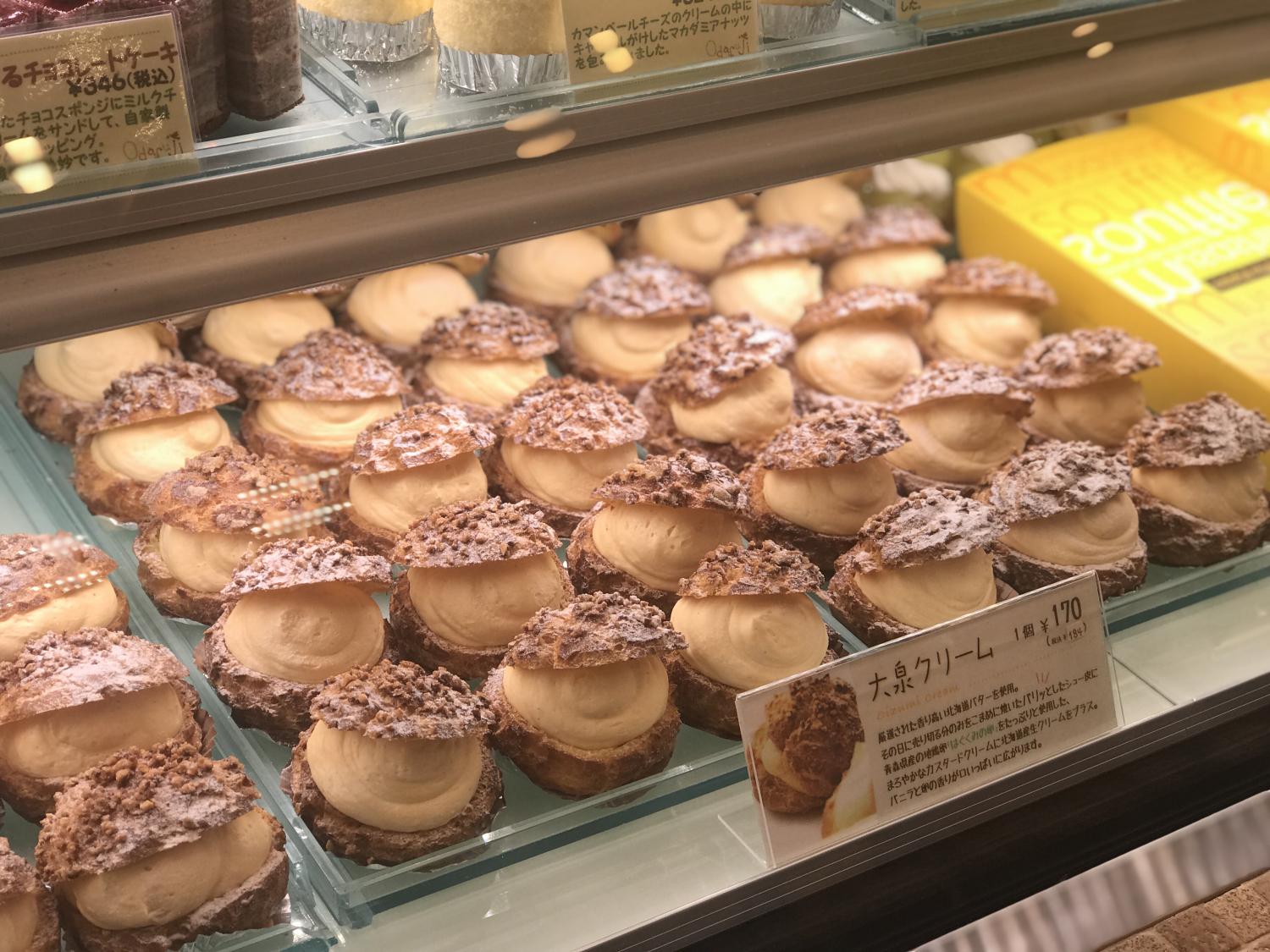 The first popularity cream puff "Oizumi cream" 184 yen (tax-included). We lined up in store a lot!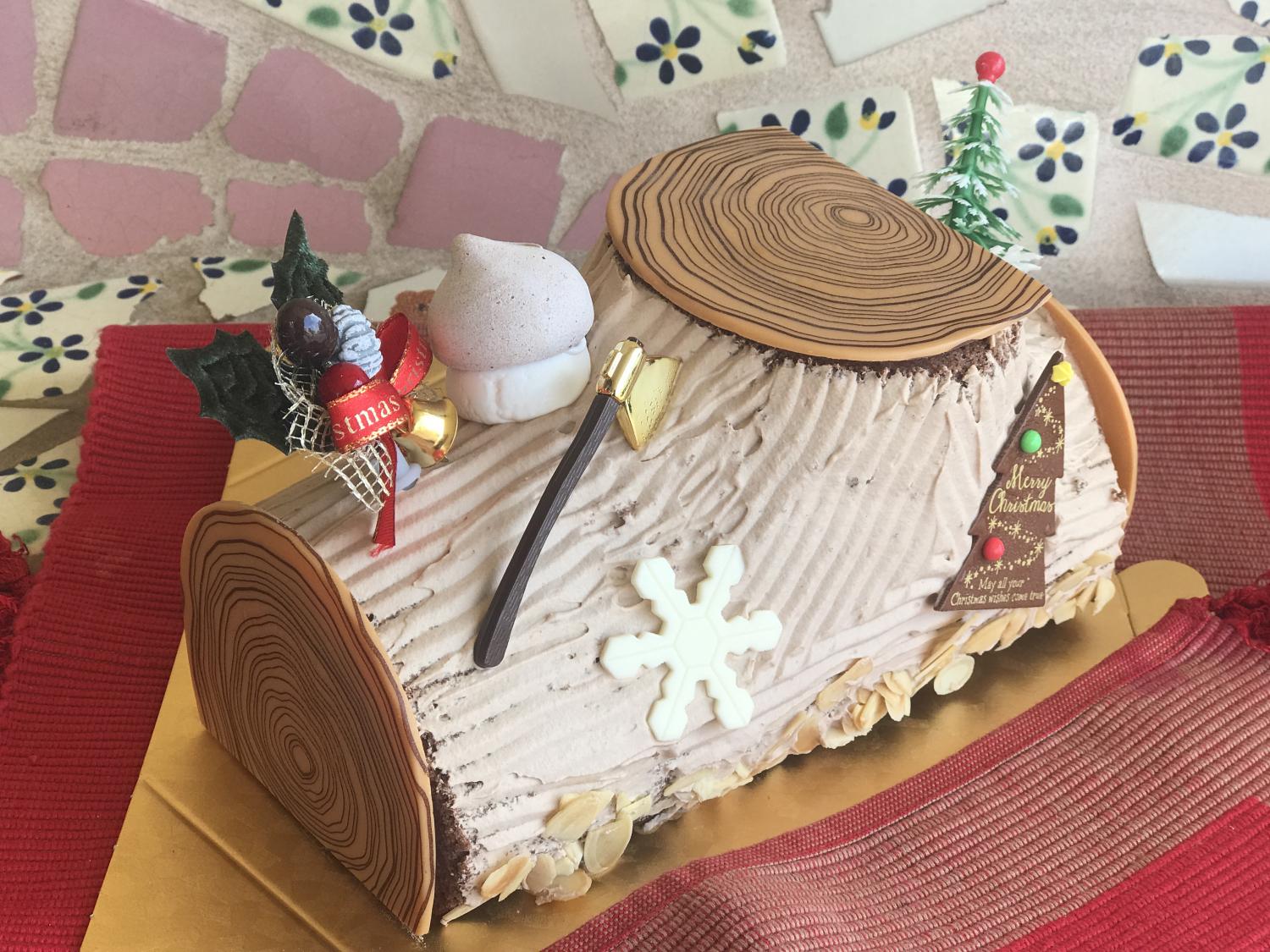 What had introduce this time "Noel of strawberry and chocolate" 19cm 3,200 yen (tax-included)
In Christmas-limited product, it is popular item that we come to have a lot of reservations very first. Originally combinatorial busshudonoeru of strawberry and chocolate which it is reputation when cake odafujino swiss roll is also moistened softly, but children love there! Popularity is assent, too. Whole family is nice cake!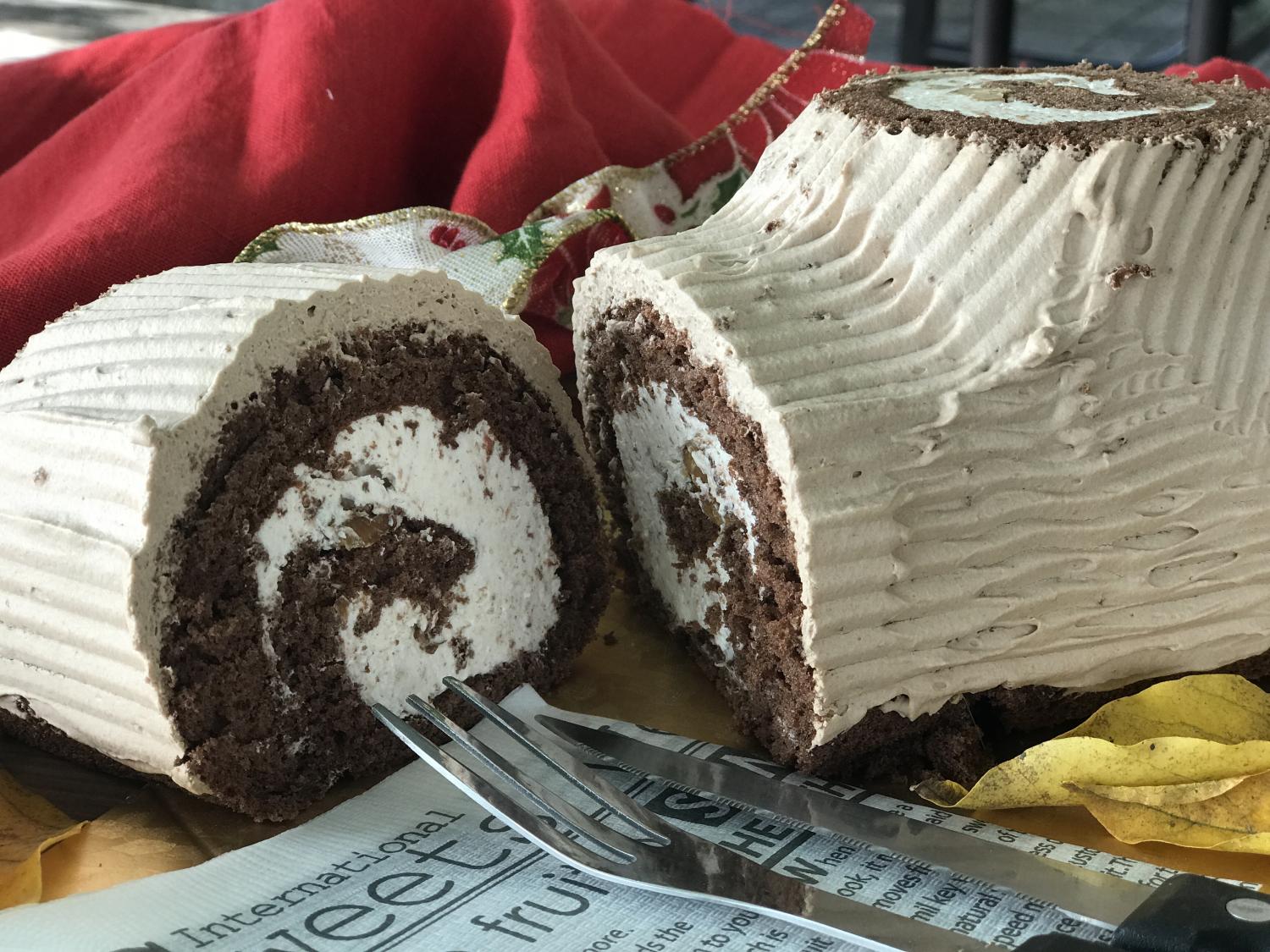 Affinity with chocolate dough and fresh cream which fully entered and outside chocolate cream is preeminence. Large-sized walnut is good; accentuate, and is delicious! Dough and melting of fresh cream have very good balance, and it is good lingering sound, and jam of strawberry to feel to be faintly remains. Well, as is expected, it is popular item.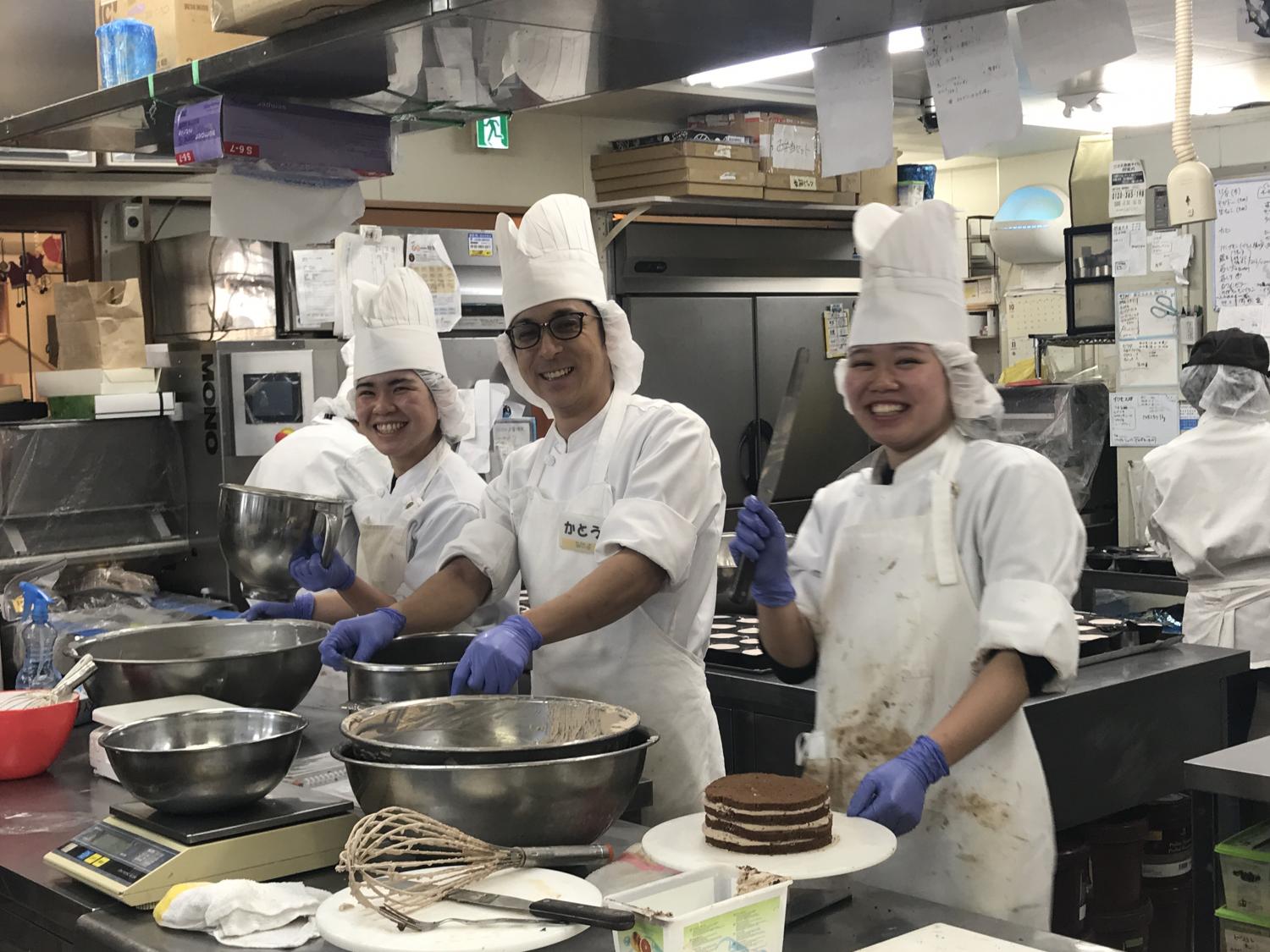 Much patissier which acted without waste quickly came when we visited kitchen. It was seen like pretty fairy who totally made cake hard at night of Christmas. Such a wonderful patissier makes Christmas of everybody of Nerima.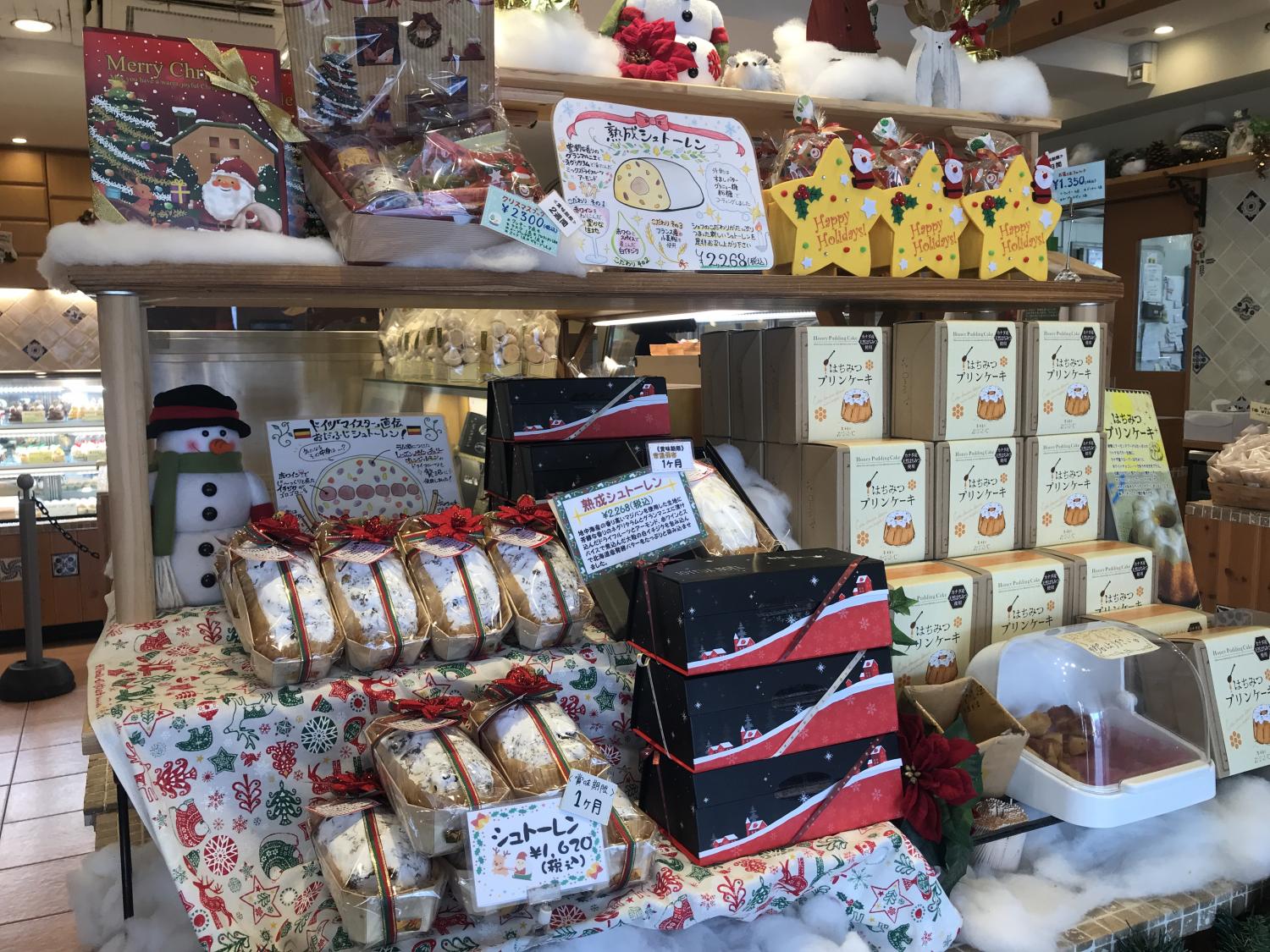 We sell stollen or cookies of Christmas at store.
Saying when "opened box of cake to surround in whole family, and to be able to enjoy and cake, keep cake that it is in face to be surprised at suddenly in mind"; chef Sakai.
Person who wants to enjoy fresh cream and sponge nofunwarishittorino affinity is cake odafujiodozo.
■Cake odafuji
Address: 2-15-15, Higashioizumi, Nerima-ku (19 parking lots)
Telephone: 0120-68-6882
Business hours: 10:00~19:00
Regular holiday: Monday (in the case of holiday, we do business)
HP:http://odafuji.jp/
<Christmas cake>
Brand name: Noel (450 limitation) of strawberry and chocolate
Reservation method: (only reservation at store pays rate in advance)
Reservation period: Until December 20
Receipt period: From December 21 to December 25

Cake to be able to be relieved at in peace is here! "Patisserie cache-cache" which is available for allergic correspondence!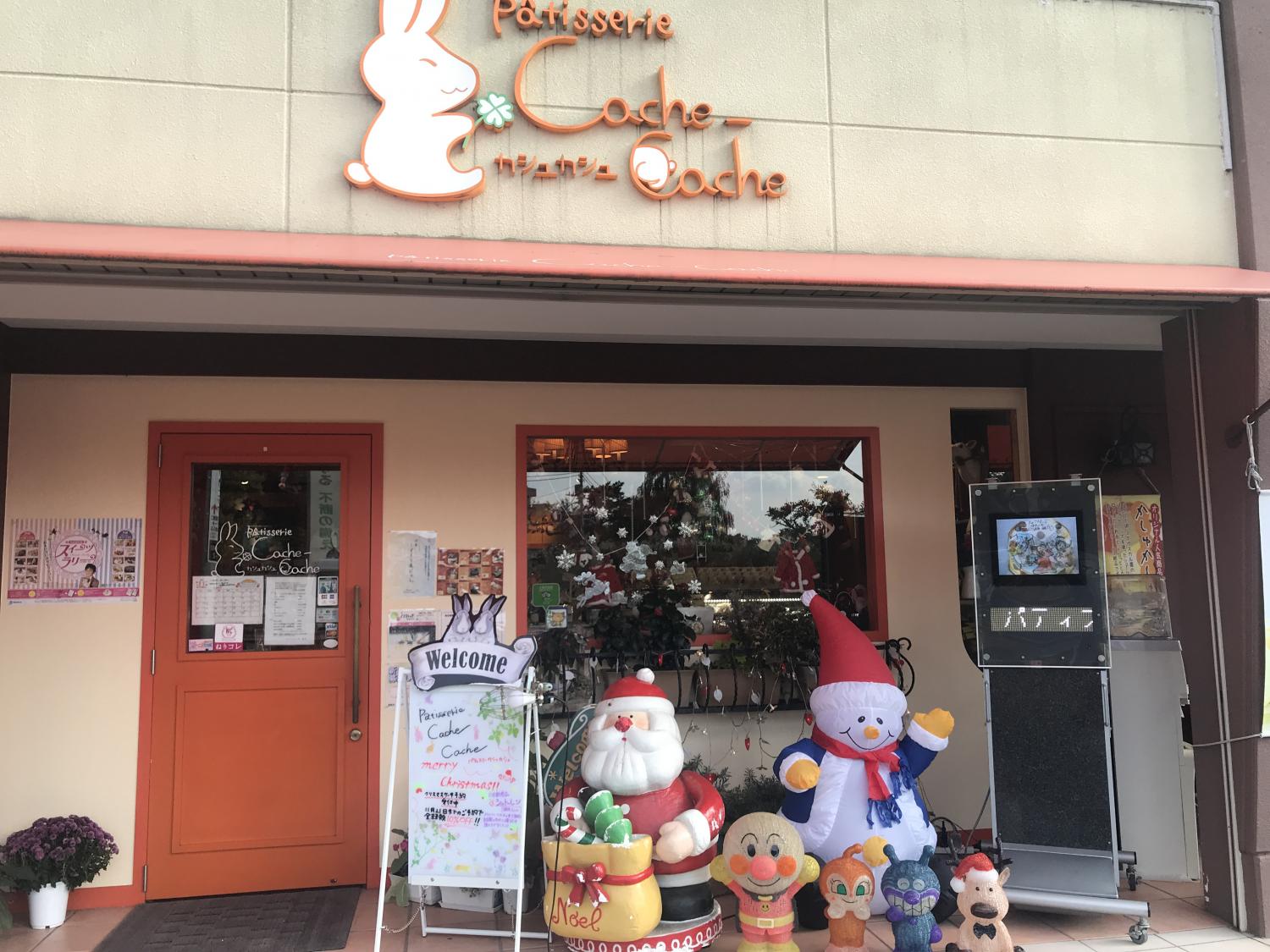 Patisserie cache-cache in the best location called the Shakujii Park very front opens; and the seventh year. In fact, chef Eto with passion seemed to be allergic to dairy product for craze for study feeling in childhood. It was wonder that such a chef became patissier, but can send relief simply because feeling of child having allergy is knowing chef.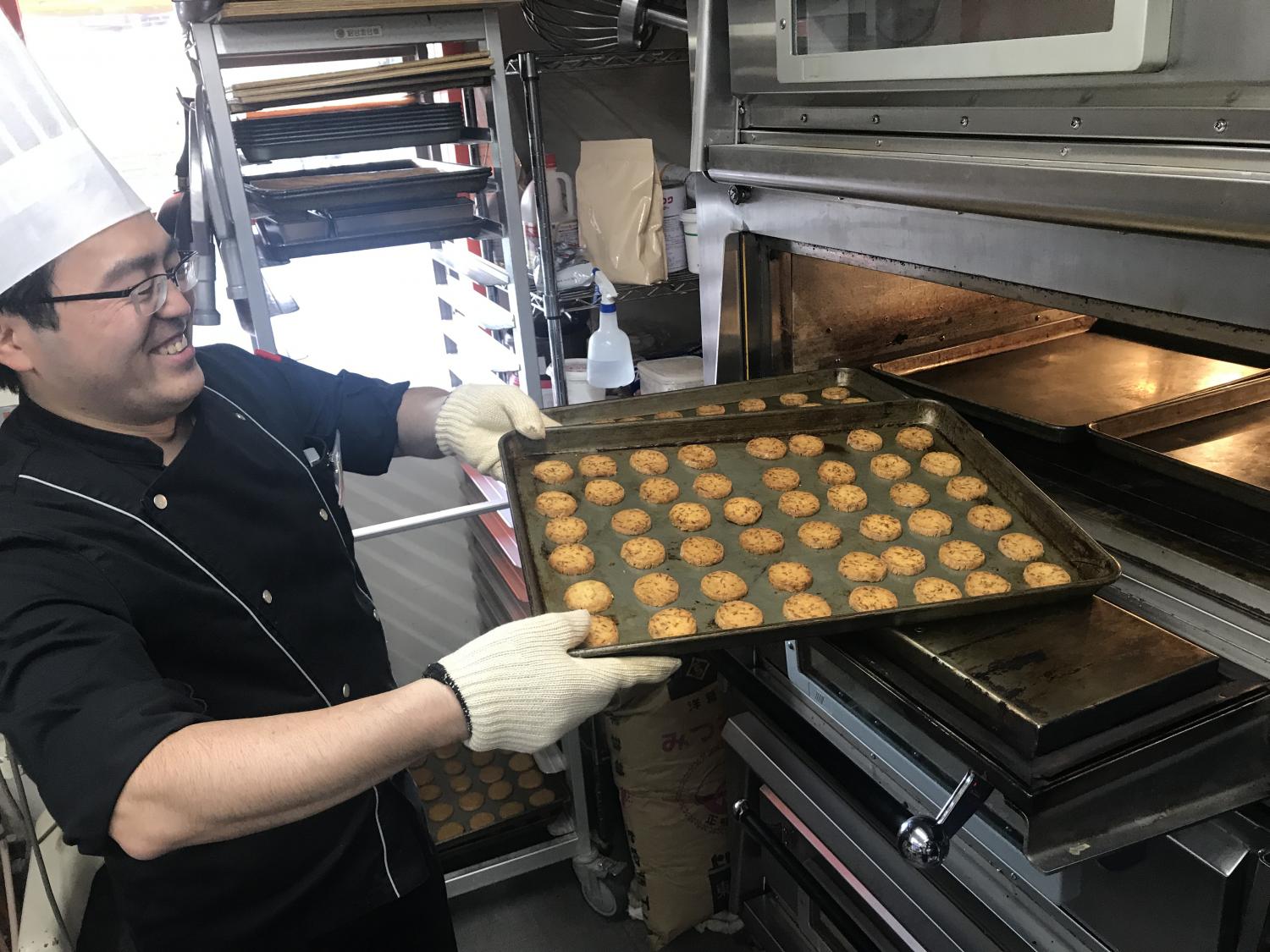 It seems to be supported cake for allergy with a limitation of number. When we make cake for allergy to wheat, we clean kitchen tight and seem to be doing invention such as making first thing in the morning the next day that, moreover, wheat flour does not dance. Wheat flour is the required cake industry, and it is really serious to make cake such as egg or dairy product wheat for allergy. Both time and trouble are equivalency.
If "children with allergy are cake of kashukashu, it is eaten on birthday! Saying I intend to cope from now on as possible simply because many smiles are waiting; chef Eto. Many customers come by word of mouth to such a chef.
By the way, as for the waste, it is wind gelee that was completed simply because it is chef Eto who is craze for study feeling. This is product which had collaboration of various ingredients with contract farmers of the whole country. Order seems to come from the whole country and foreign countries because not only we can enjoy waste and two tastes of jelly, but also do not use preservatives at all.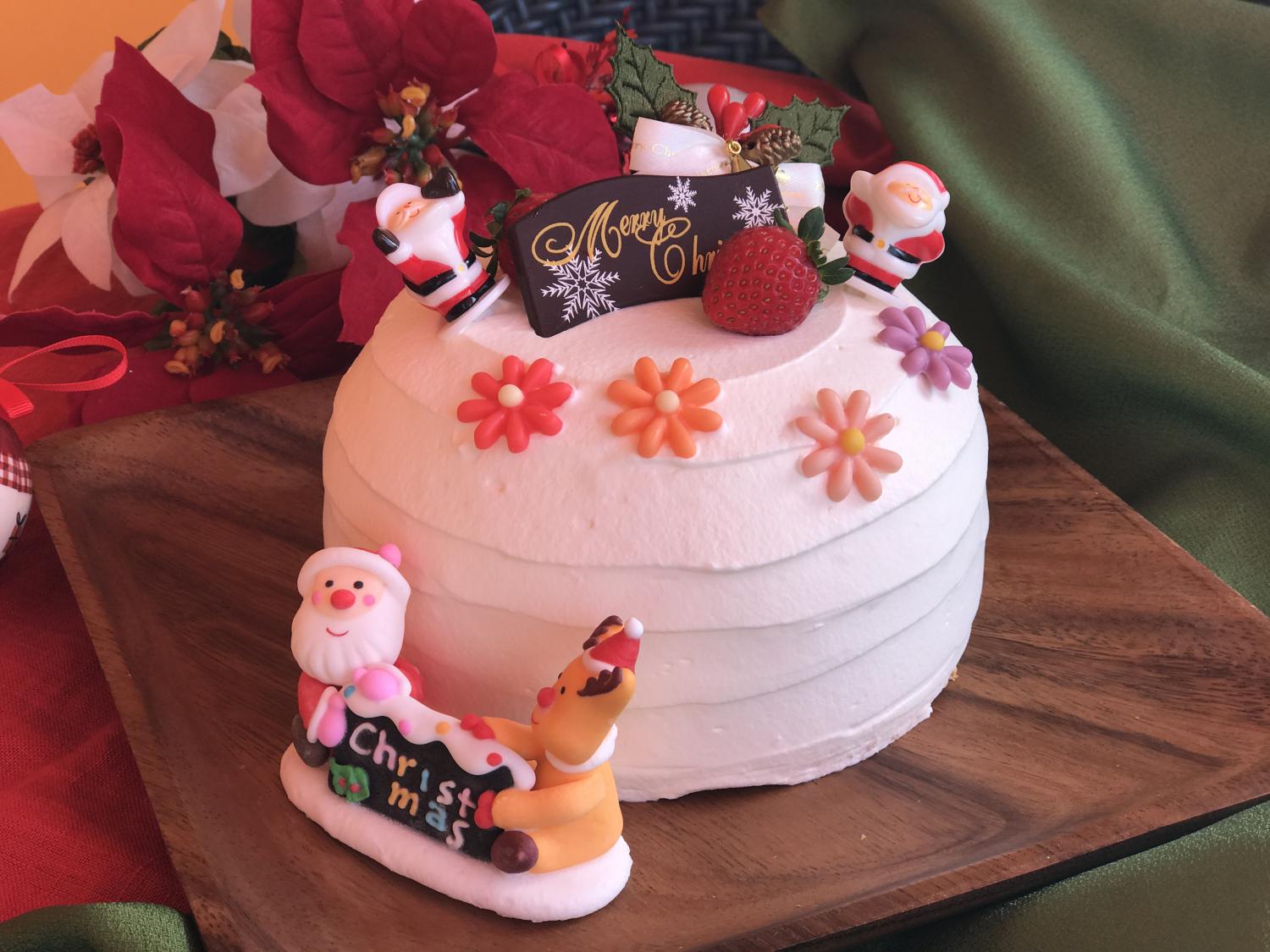 And…Sorry to have kept you waiting! Christmas cake "le CAD" (present) that this had you introduce this time 5 15cm in diameter 4,860 yen (tax-included)
Form of white, round cake seems to image present bag which Santa has. Dream and hope of wakuwaku are jam-packed.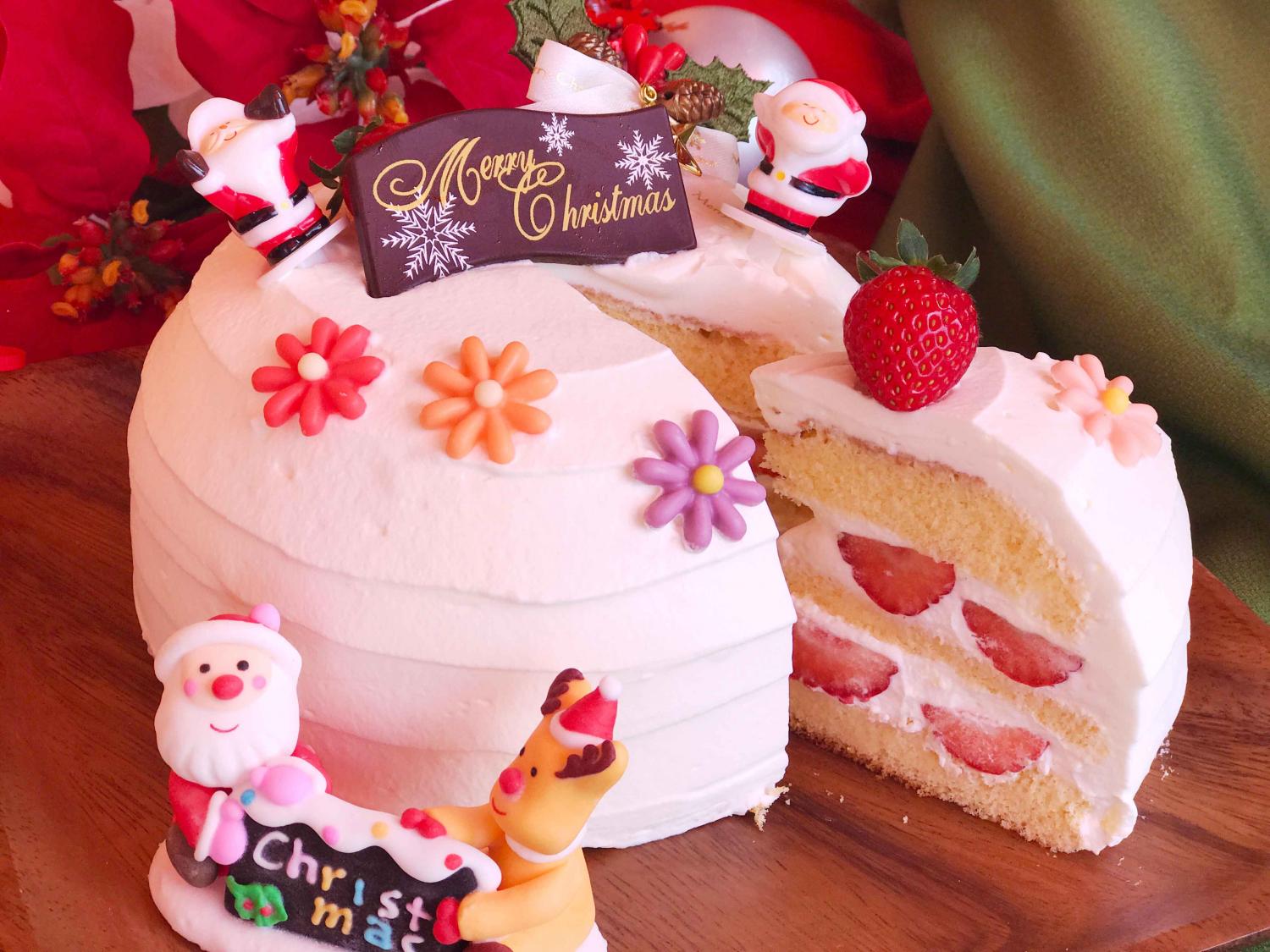 Yes, ... this introduces section that we cut in particular, too! Thing with many what strawberries! Strawberry enters abundantly.
"Cake to choose Christmas cake last in one year. We appreciate your choosing the cake in kashukashu! Saying provide at appreciation called this; chef Eto.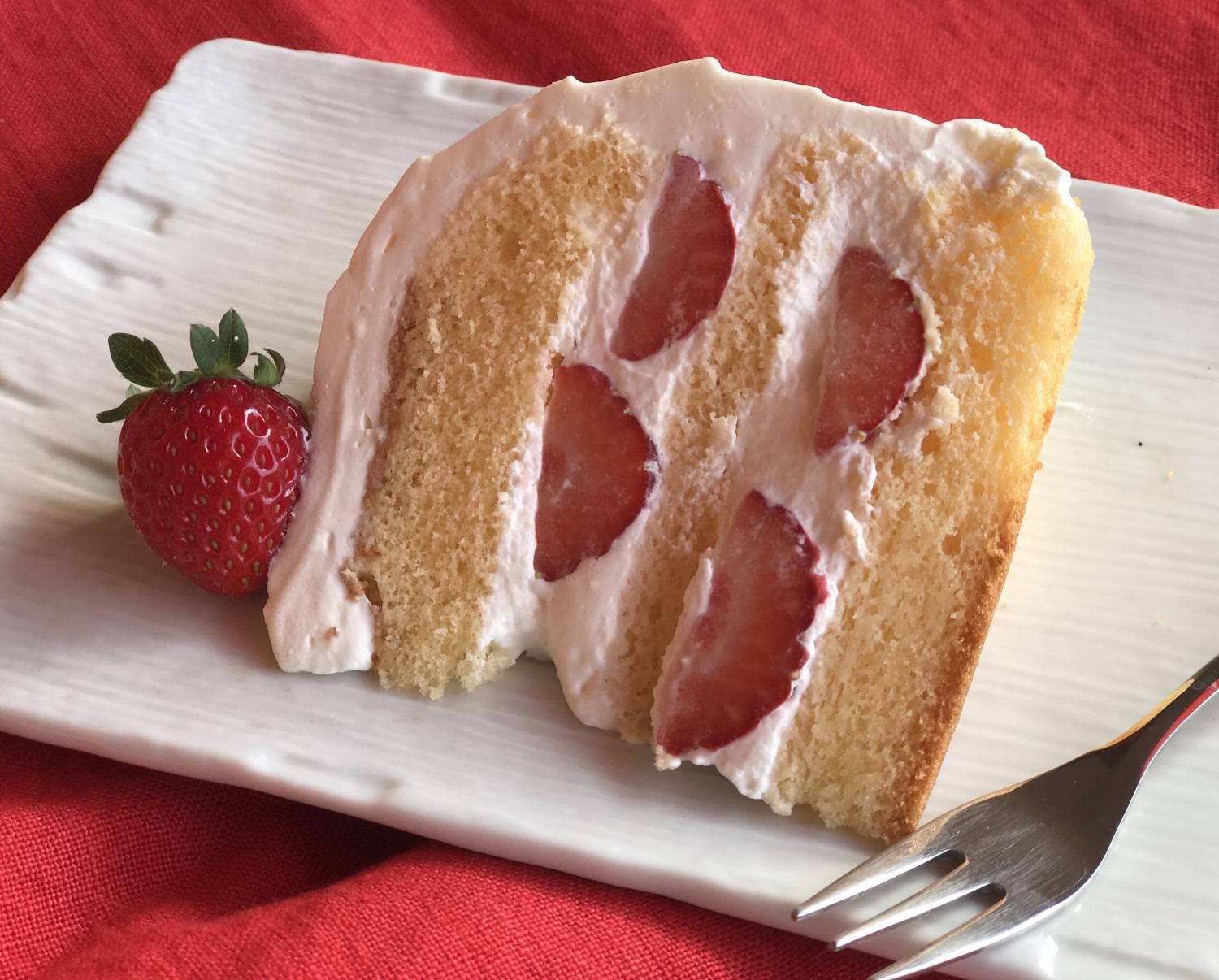 Excuse me, but we had earlier before Christmas. We remembered homemade cake which mother made in childhood for some reason. Then we understand. Give traditional cereals; flat; seem to use egg (Aomori product) of chicken called "joppari" which keep, and was done. Therefore is calm with strength in sponge itself; is tasteful. And cream is very light, too. As there is much age in neighborhood, we seem to put reserve emeno, fresh cream of light taste together for milk fat. So even such excellent size is lightness that we can have a refill of! We look like the more than four volume, but seem to be eaten unexpectedly!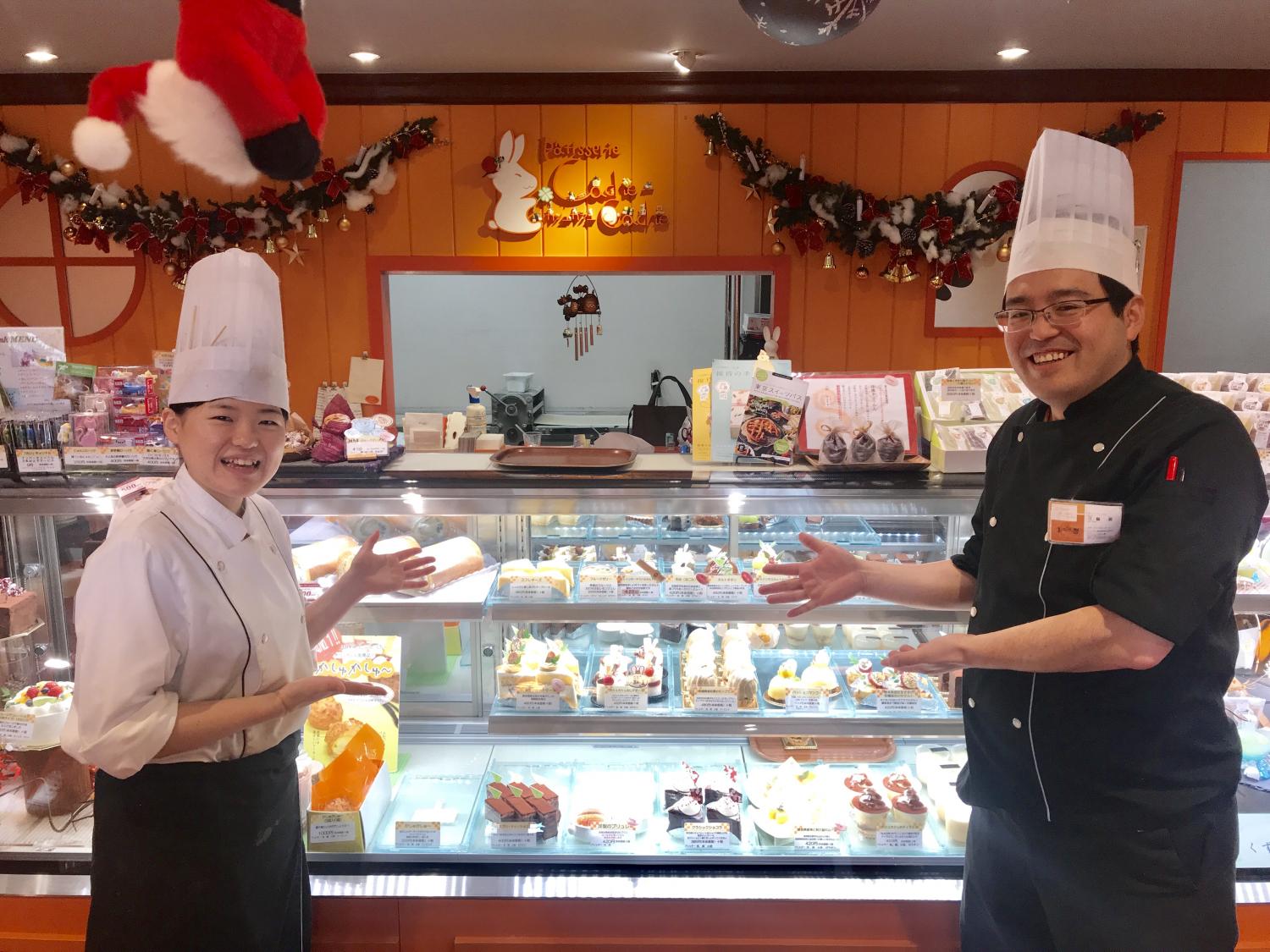 Rare Patisserie cache-cache which takes good care of the staff like family, and does allergic correspondence. This cake is recommended if we want to become hokkoriattakai feeling.
■Patisserie cache-cache
Address: 3-2-8, Shakujiimachi, Nerima-ku
Telephone: 03-5393-6778
Business hours: 10:00~20:00 (Sunday - 19:00)
Regular holiday: Having no days off
HP:https://www.cachecache2011.com/
<Christmas cake>
Brand name: Le CAD
Reservation method: (we list in reservation list at telephone or store prepaid)
Reservation period: Until December 21
Receipt period: From December 1 to December 28 ※Reservation is required

If want to enjoy "patisurikyarorinu" felt France delicate taste; here!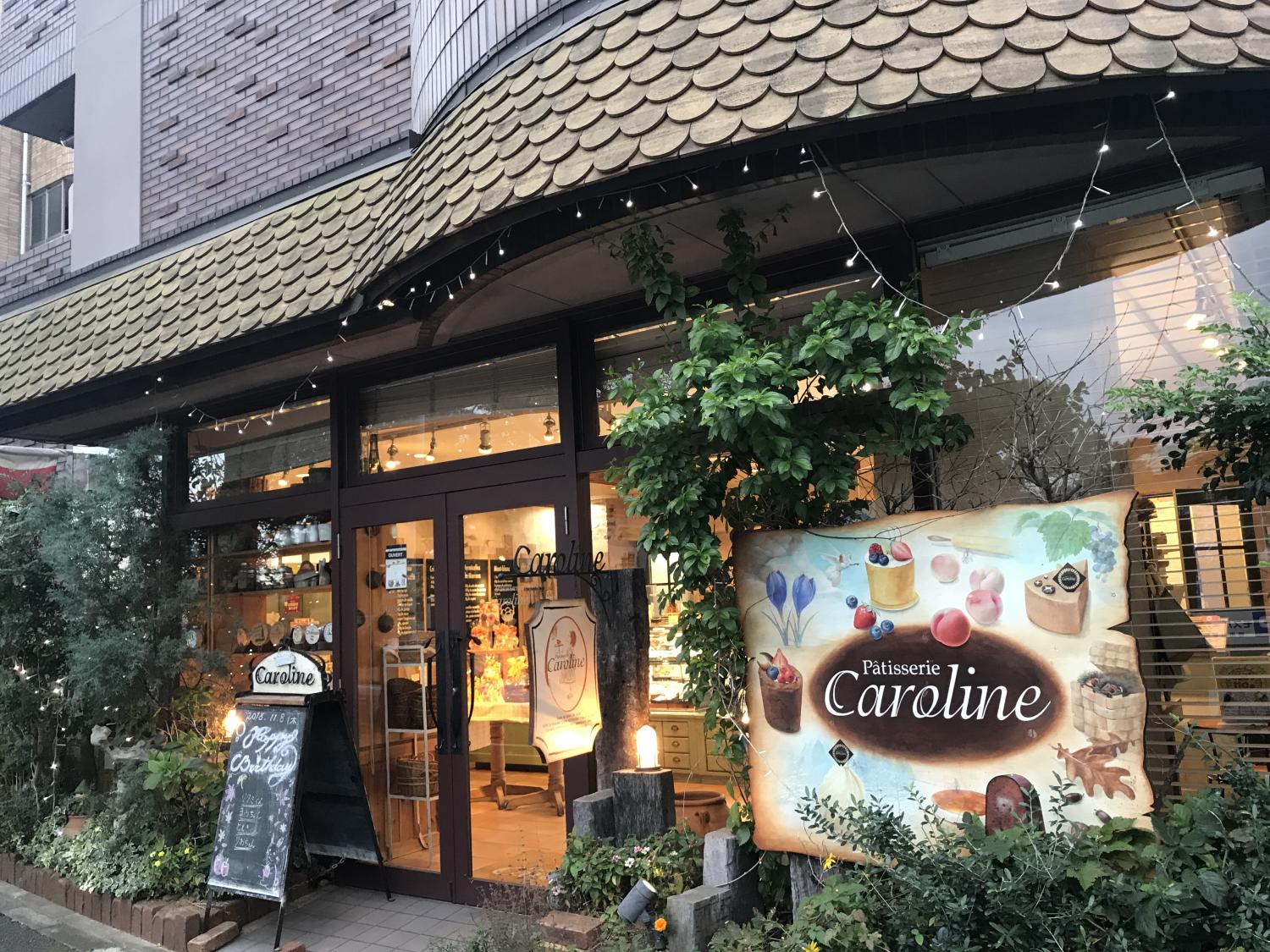 Place where what sells not only cake but also bread mainly on 60 kinds of cake in patisurikyarorinu to be the 15th year of this year is glad.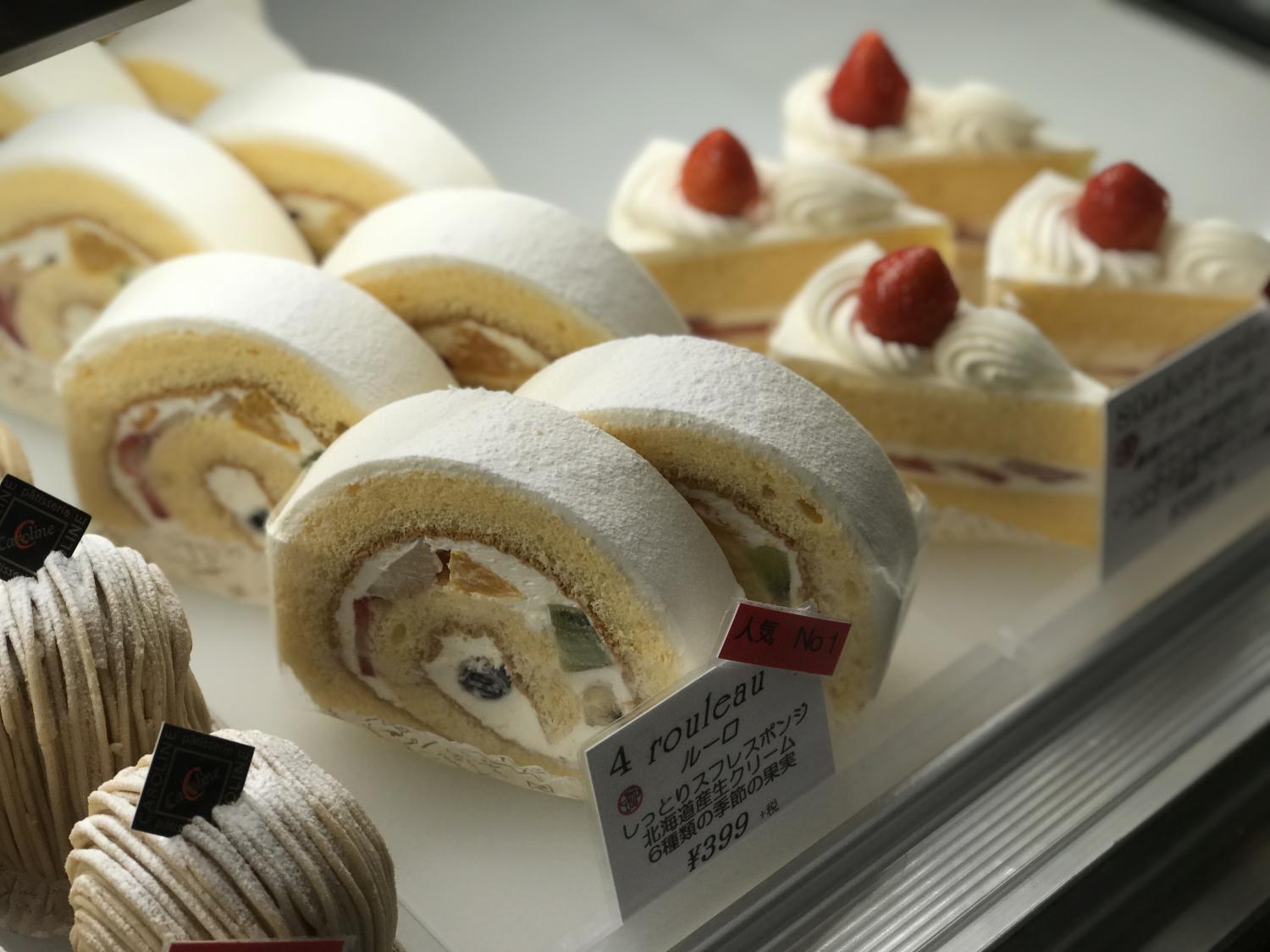 In "France, the name of saint was on 365 days on all days, and the name of saint on day when old child was born was touched. Saying, in kyarorinu, touch brand name to base by the name of saint on day when the cake were born; as for saying is; chef Nakagawa. It reaches that cake of one expression ... one called cake needs affectionately. Place where all sweets are refined, and new item including cake of rice and cake of low sugar is worried about a lot of products with dignified impression. Popularity is with swiss roll Lou Roe of photograph most. (Lou Roe is rolled drapery in French not Saint person's name)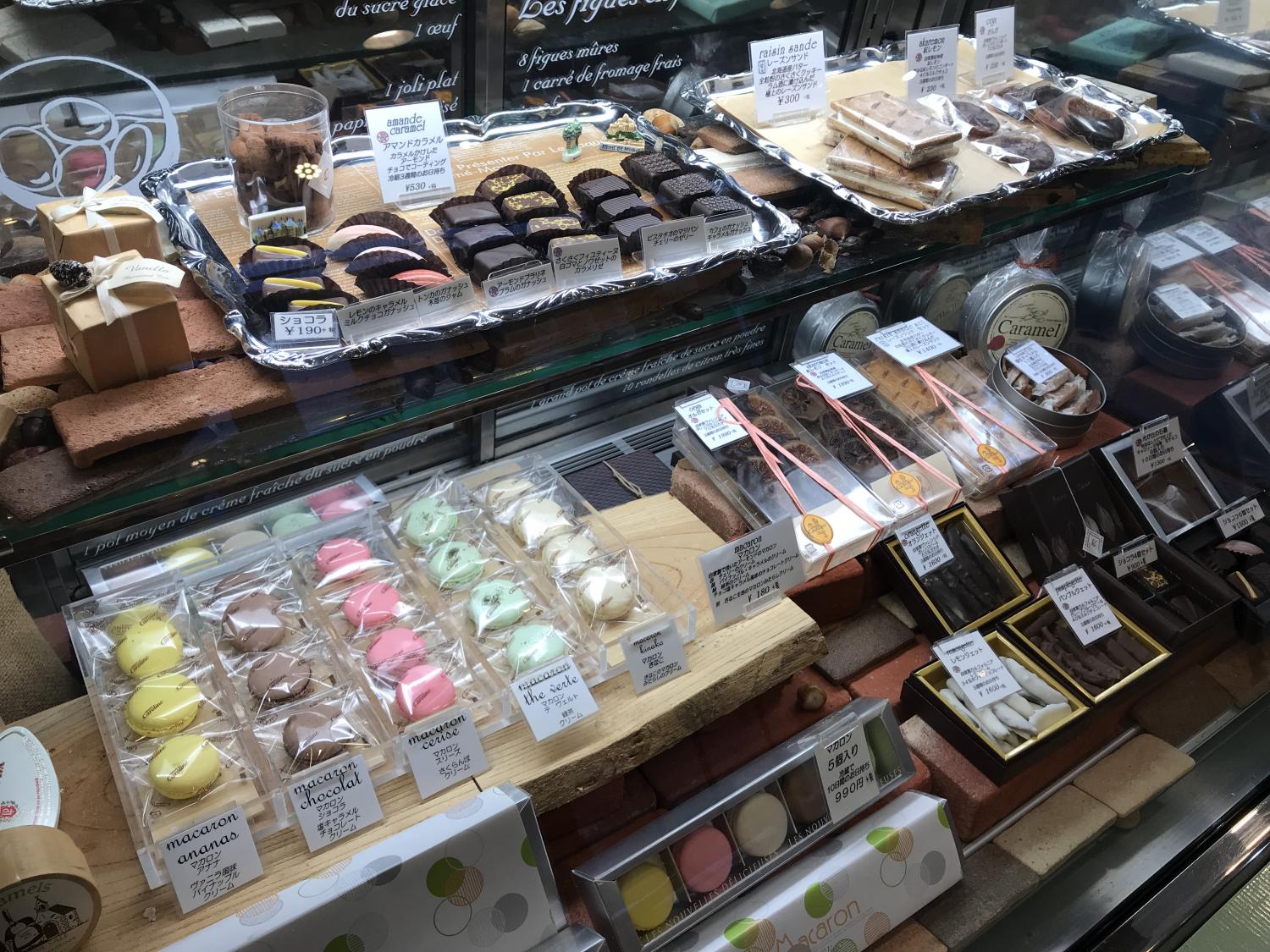 Technique of deceptive appearance is good, too and sells not only bread but also chocolate.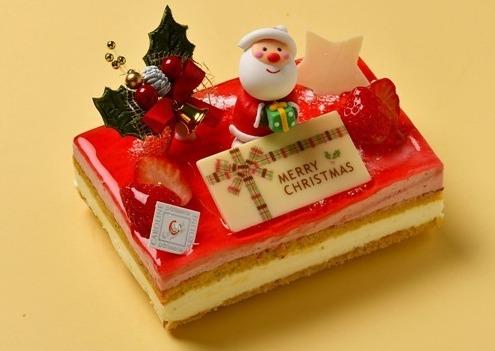 And Christmas cake which had introduce this time "rouge Fromage" size 14cm *9cm 3,240 yen (tax-included)
One article that it was fragrant, and sand did with sponge of rich pistachio that is congenial to cream of fresh strawberry in Hokkaido cream cheese. We can enjoy harmony as each material is strongly put together!
As equality can cut with square type, children do not quarrel and seem to finish!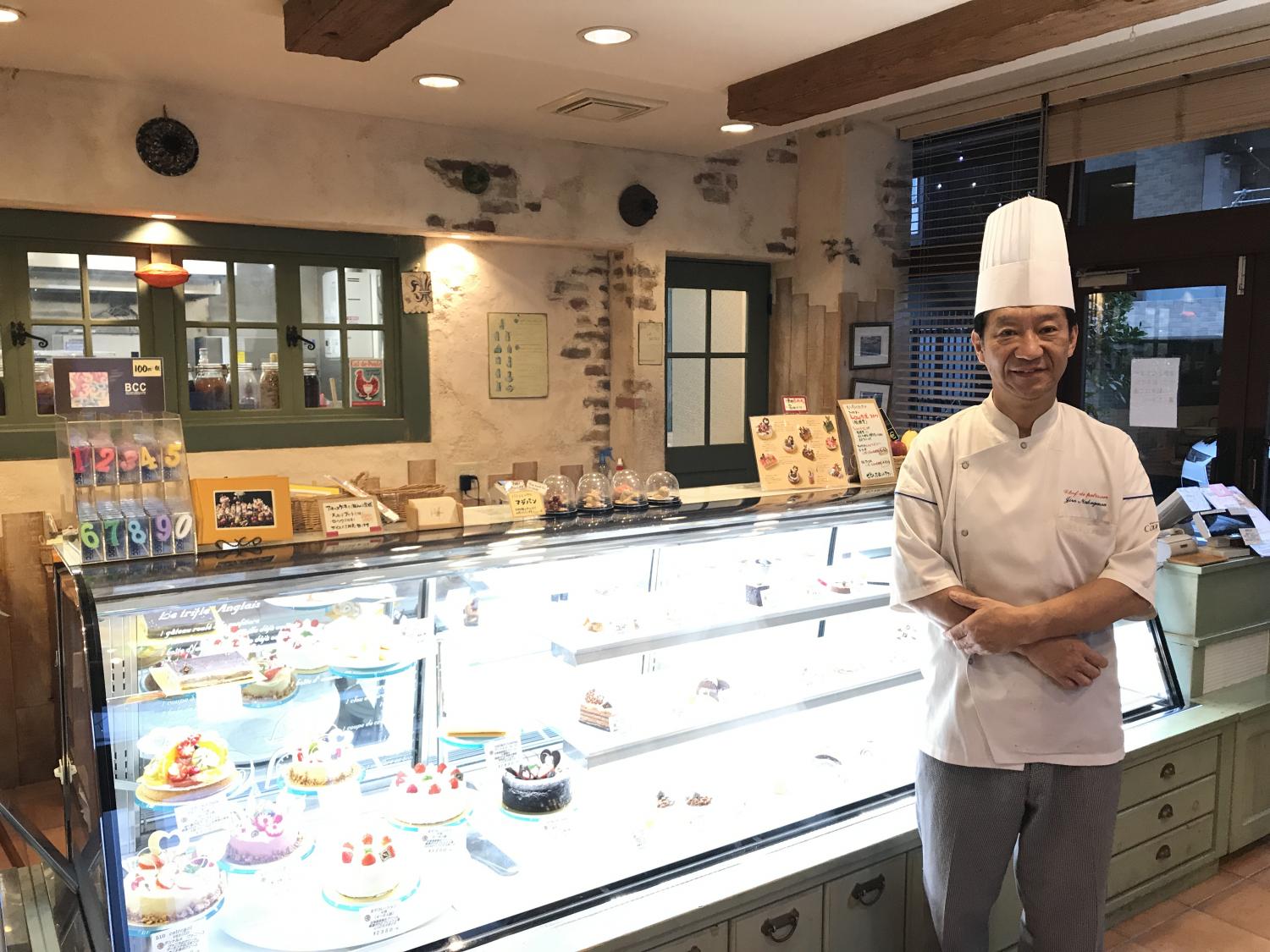 Cake of patisurikyarorinu is recommended to person who wants to feel refined esprit of France!
■patisurikyarorinu
Address: 6-10-28, Kasugacho, Nerima-ku
Telephone: 03-3926-0711
Business hours: 10:00~19:30 ※We do business until 18:00 for New Year holidays (December 31, January 1 and 2)
Regular holiday: December 26 and 27, 2019 January 3 and 4
http://www.patisserie-caroline.com/
<Christmas cake>
Brand name: Rouge Fromage
Reservation method: (telephone or store. Prepaid)
Reservation period: Until December 20
Receipt period: From December 21 to December 25

Have stollen which craftsman baked in well-established bakery "Mother Goose" for founding 102 years!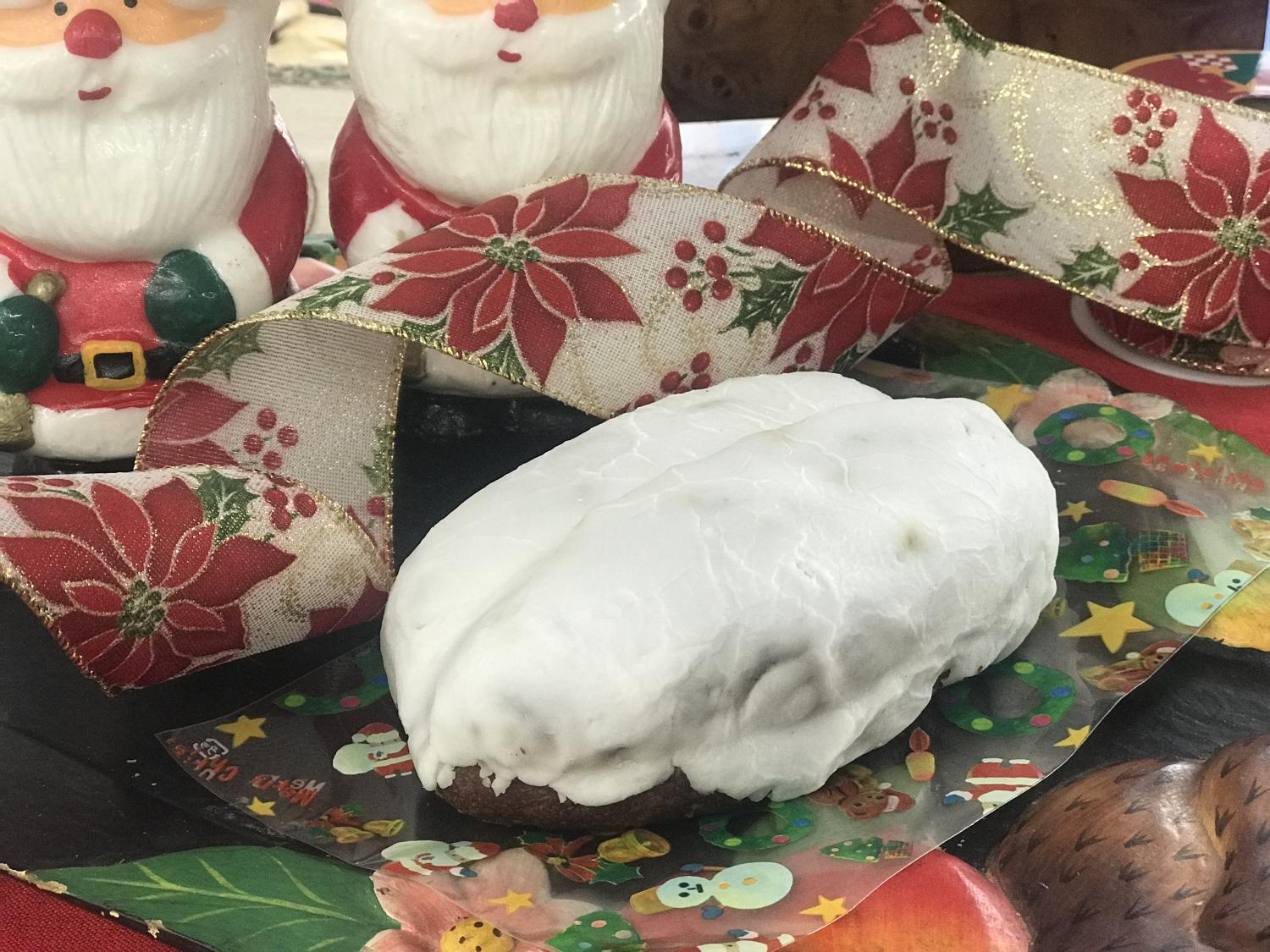 Finally, we just take stollen of size from well-established Mother Goose to enjoy in "of slight souvenir and" one not raw cake.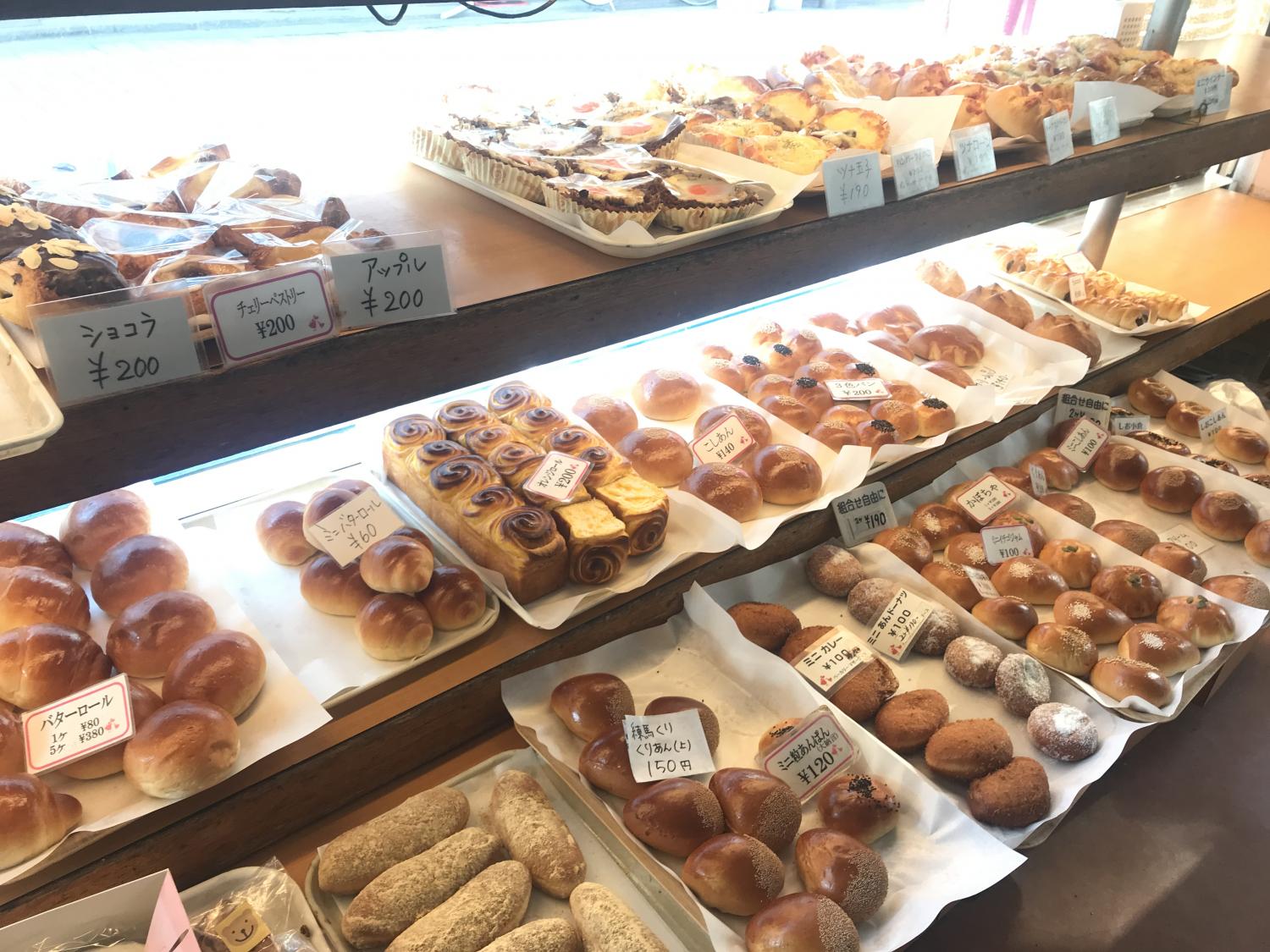 Mother Goose to run bakery from 1916 is over founding 100 years. Much bread lines in store early in the morning. We continue changing in total in the times including good old coupepan, bread of natural yeast, hard pro-bread of fig using rye and Graham.
We did ascetic practices of bread from the Meiji era, and the founder raised "Hagiwara Bakery", and the second generation changed store's name to "Mother Goose". Commencing with supply, it is surprising since school lunch began after the war as it is said that we have provided bread of 40,000 meals when there is many. We wholesale bread in nursery school of Nerima and seem to cook bread corresponding to allergy to dairy product and egg now. All of you who lived in Ekoda might have had bread of Mother Goose once.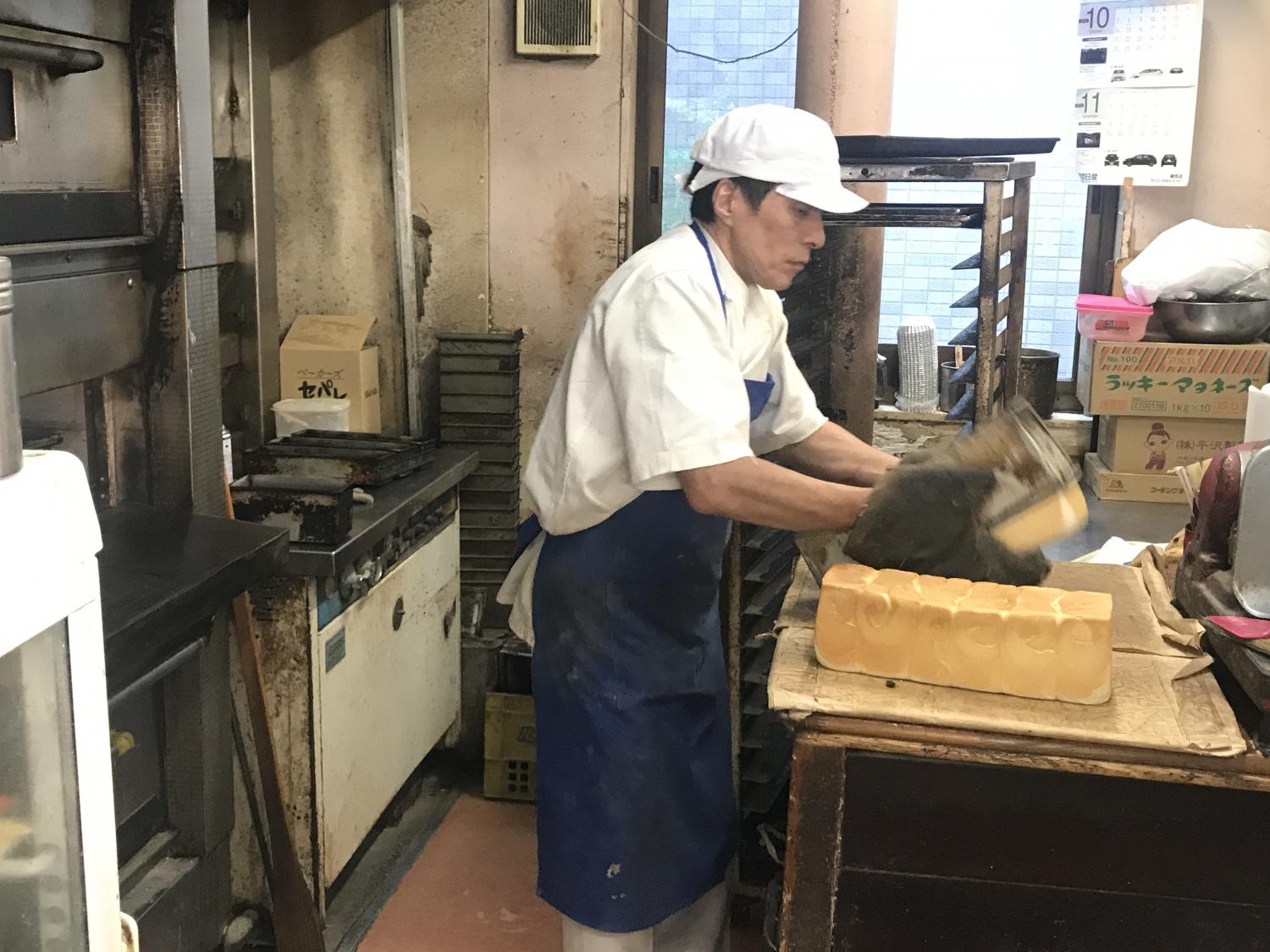 Craftsman that Mizushima working in Mother Goose continues baking bread and is 40 years or more. Coupe (break) of baguette which Mizushima bakes already contains that beautifully.
"Thank you, saying Mother Goose is supported by wonderful craftsman"; Hagiwara of representative director. Such Mizushima cooks stollen of Mother Goose!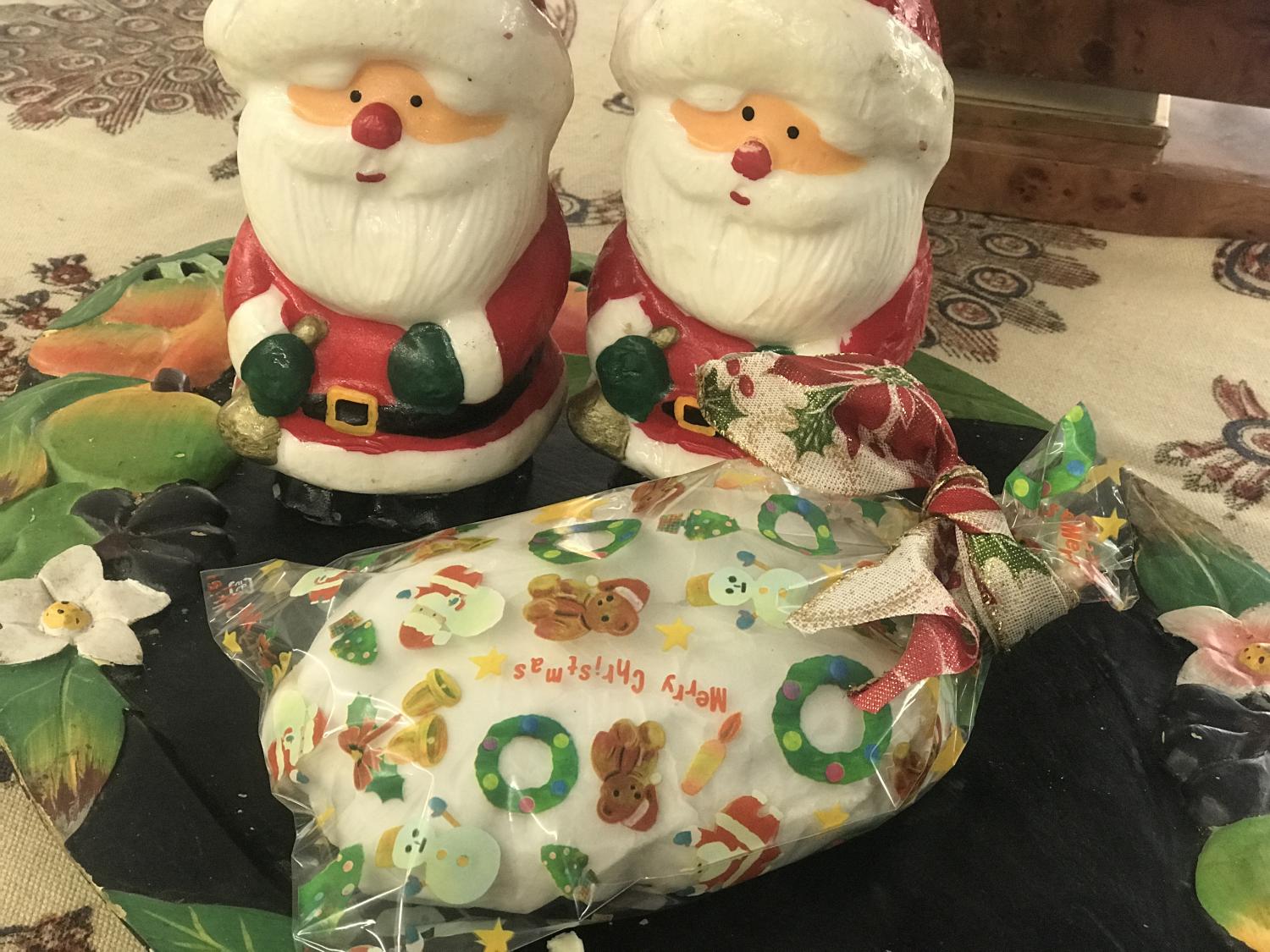 Photograph stollen (the inside) 18cm in length 1,500 yen (tax-included)
We let walnut and dried fruit idle to rum for approximately one week and let butter soak into baked stollen well and we coat in hondan made of sugar and oil and fat and are the completion.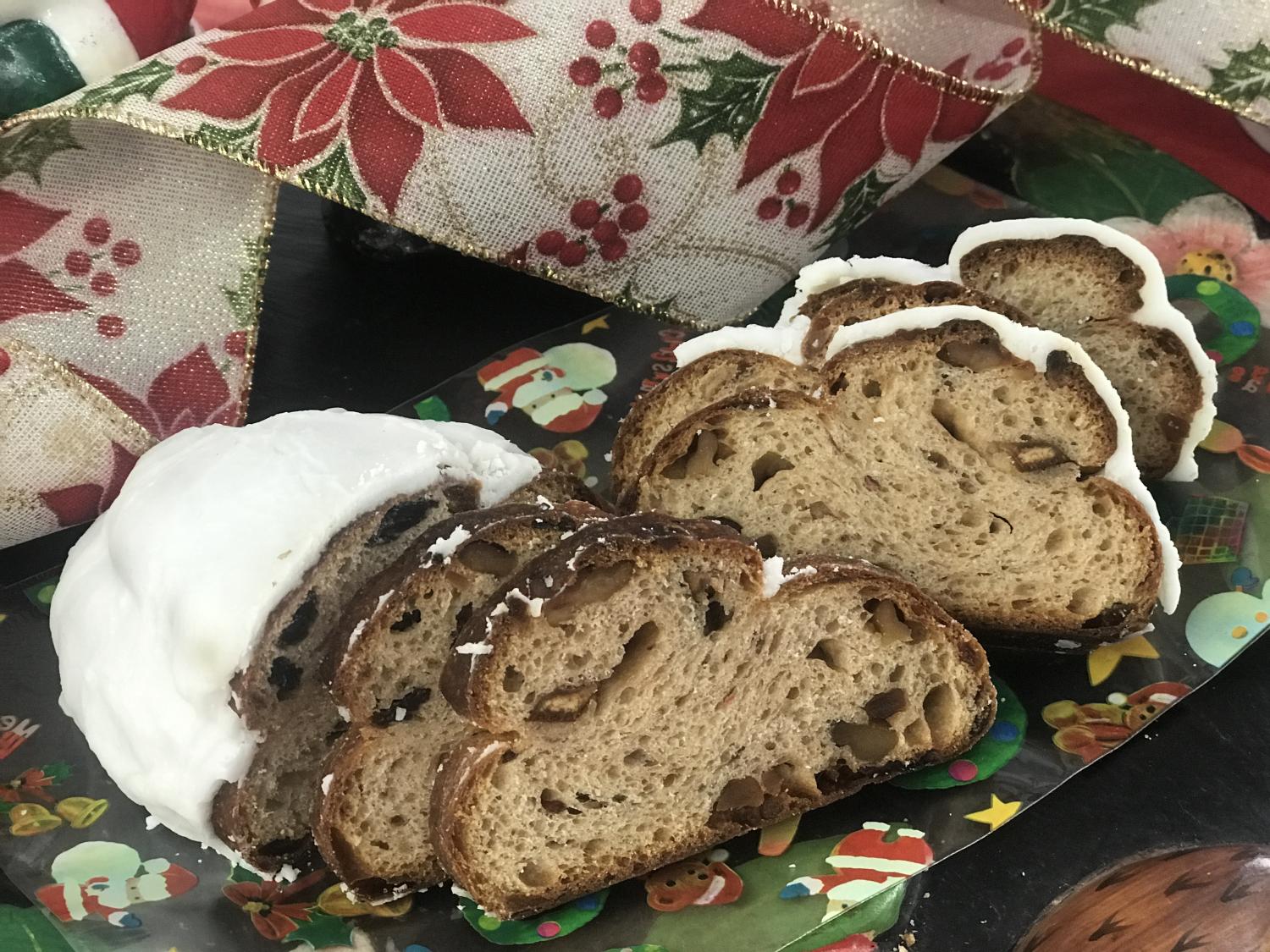 We do not seem to come when we cut!
It "is selling our stollen is not dry, and to be moistened. We seem to be there particular. Actually, when have, surely with moisture! When some white hondan of the circumference have while eating; exquisite taste.
When bought stollen for the first time, and ate in old days, with impression such as "dry bread!" remember, but stollen of Mother Goose is right taste of Japanese taste!
It is custom that we slice that Christmas comes for pleasure thinly one by one in created Germany of stollen, and enjoy little by little, but it is in a state that we touched white hondan and seems to have for approximately one month. If we buy large size without saying small size and we slice thinly every morning and eat, we seem to be able to enjoy a feeling of wakuwaku all the time until Christmas!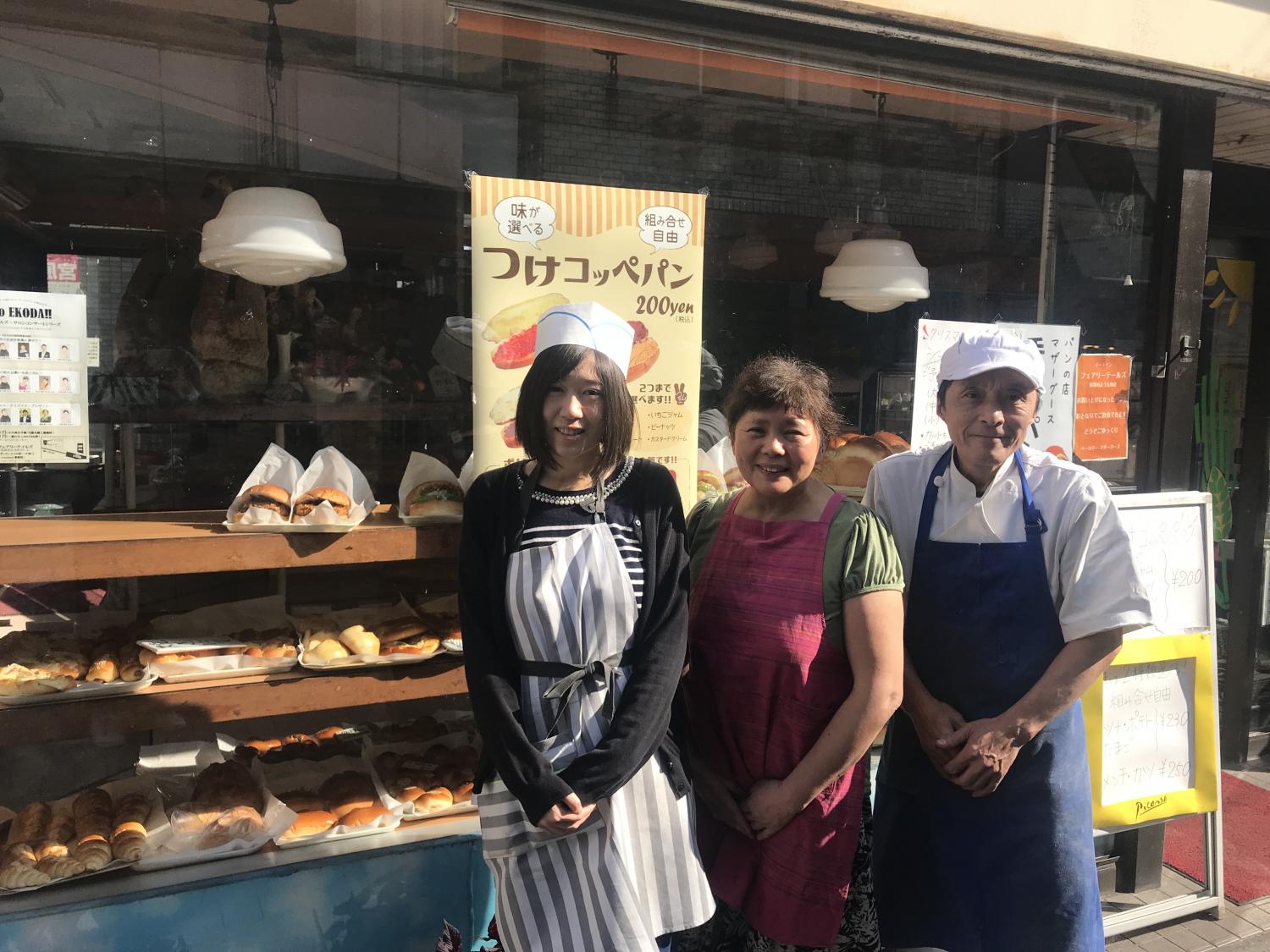 Saying as "offer stollen with large average, small, minimum, is glad if can utilize pleasure of slight present and you in various ways"; Hagiwara. (the photograph center)
In eat-in space next to sale store, we hold various events including music concert. We hold child restaurant once a month and make an effort for local contribution.
If it is stollen, it is rule in Mother Goose!
■Store's name: Mother Goose
Address: 29-2, Sakaecho, Nerima-ku
Telephone: 03-3994-2121
Business hours: 8:00~20:00
Regular holiday: Having no days off
HP:https://ayatakahitomi.wixsite.com/mothergoose-ekoda
<Christmas cake>
Brand name: Stollen [large 21cm in diameter: among 2,300 yen/18cm: 1,500 yen/small, 15cm: 1,100 yen/pole small 5cm: 500 yen] (all tax-included)
Reservation method: Store or telephone
Reservation period: Until December 24
Receipt period: ... December 25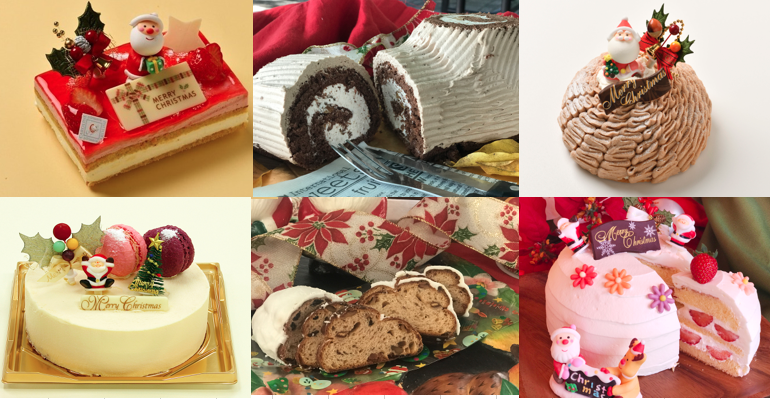 It was introduction of Christmas cake of recommended Nerima that by saying this, we were just looking and were excited about! We choose bibibittokita Christmas cake by all means, and have making a reservation early. And please spend wonderful Christmas!
Other articles of this contributor