---
The autumn arrival of appetite!
Therefore we held tour to fully enjoy charm of agriculture (kiwi, Nerima radish, cabbage, chestnut) of Nerima.
[tour date]
Thursday, November 8 and Saturday, November 10
Applicant greatly surpasses capacity (15 every day), what 113 people!
(I am sorry person who leaked from lottery)
We report design of tour of the day promptly.
We gather in front of Hikarigaoka Station and leave!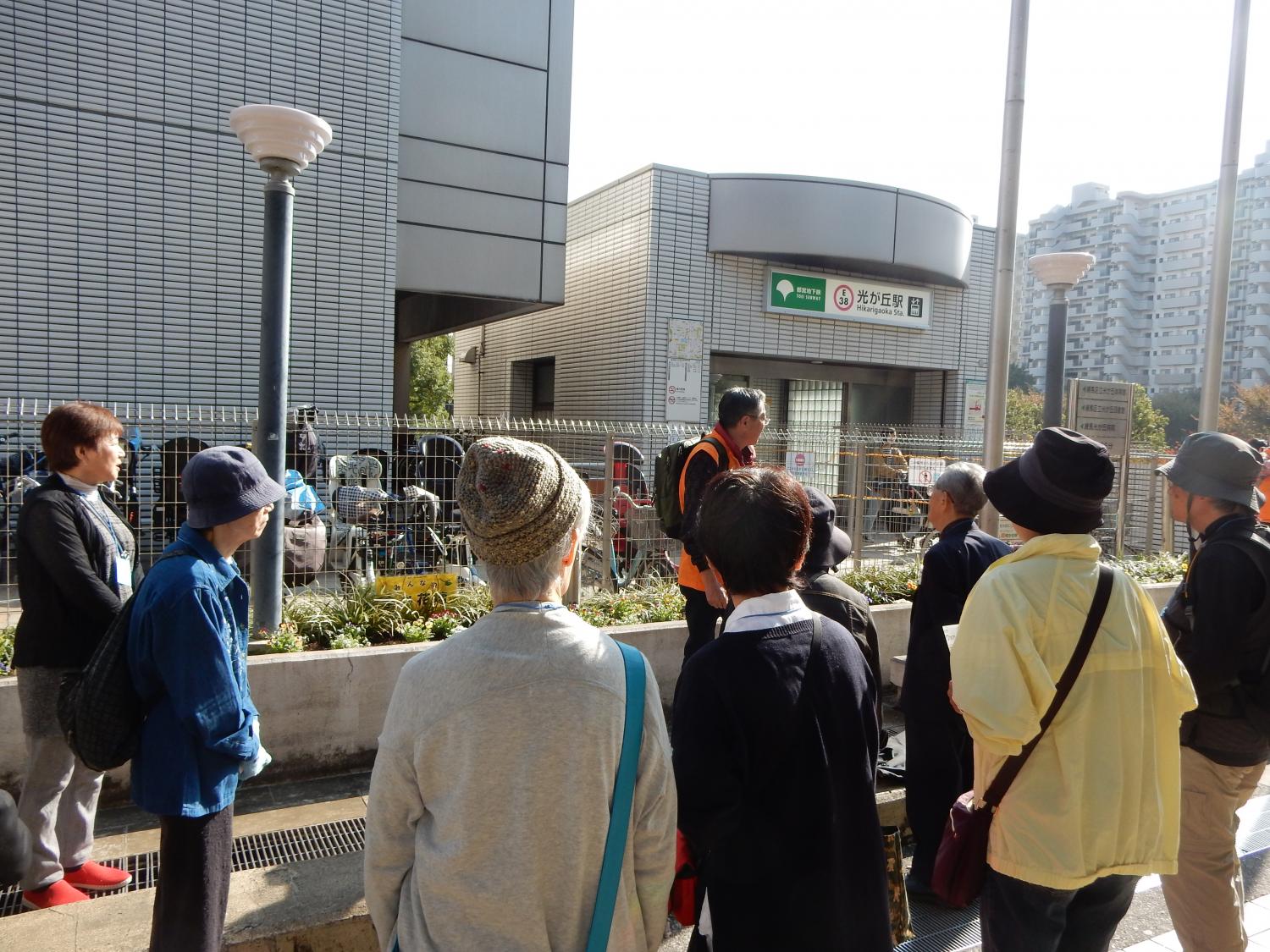 Blessed with weather, it is the cause departure of calm sunlight on that day.
In front of Hikarigaoka Station, we comment on Hikarigaoka district that followed strange history such as housing complex construction after the army Narimasu airport ⇒ Grant apartment house ⇒ return.
Large street of the station square is with place that was the old days, runway.
Guide of the day is volunteer guides of "nerimanoneri walk".
"nerimanoneri walk" is town walk sightseeing around tourist attraction in ward,
Please check every month as 21st issue ward office bulletin recruits participants.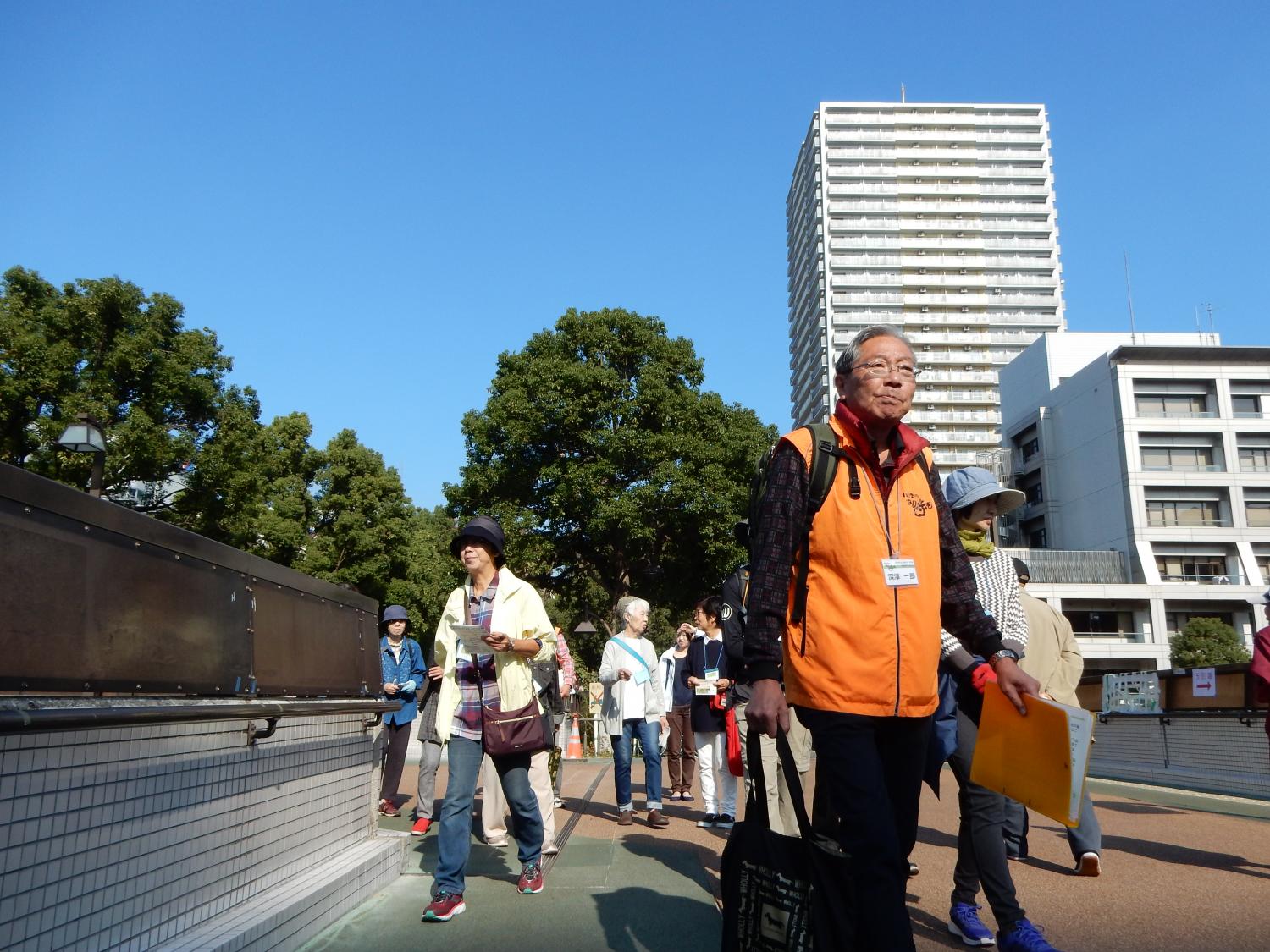 Space open space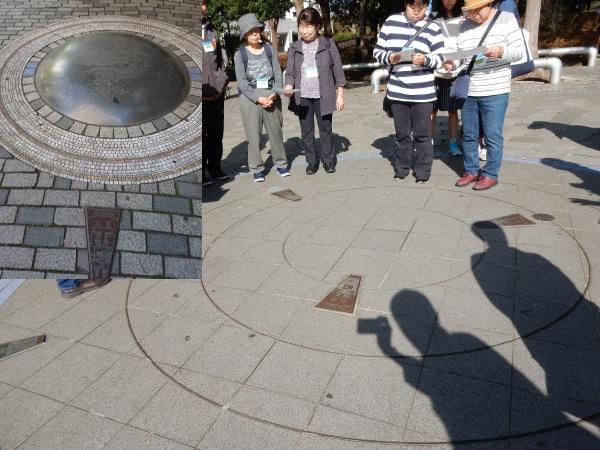 Does space open space know?
It is circular open space that is close to Hikarigaoka Station.
The whole open space expresses space (the solar system) at right reduced scale and position, and 1m in open space seems to express 90,000km in space.
(are planet, all found?)
It is seen for scenery different again when we have you guide in open space that you usually go along casually.

Summer cloud park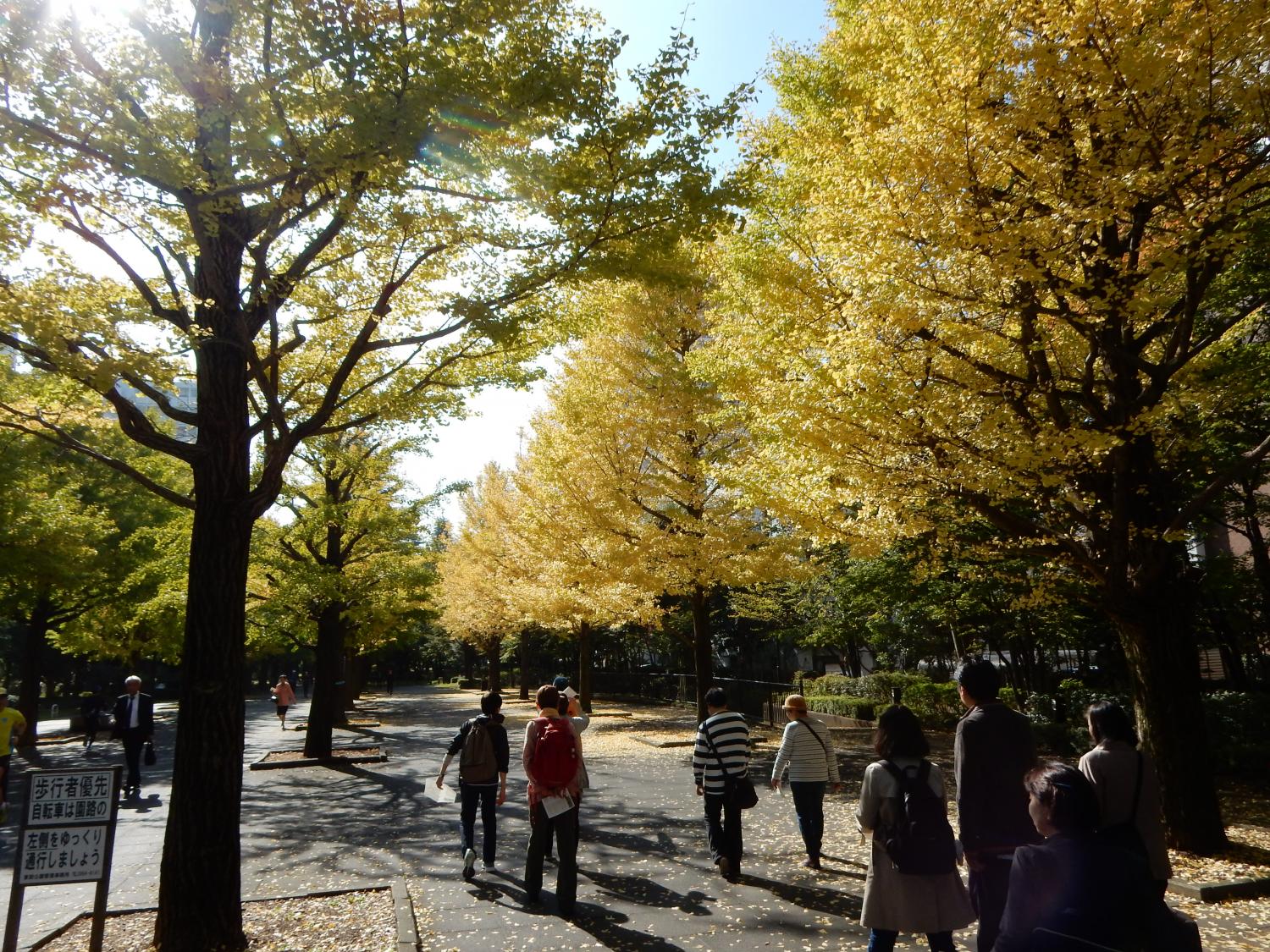 Ginkgo of summer cloud park begins to change color vividly.
With that alone it is refreshing and is comfortable when we walk in calm nature.
Spring wind park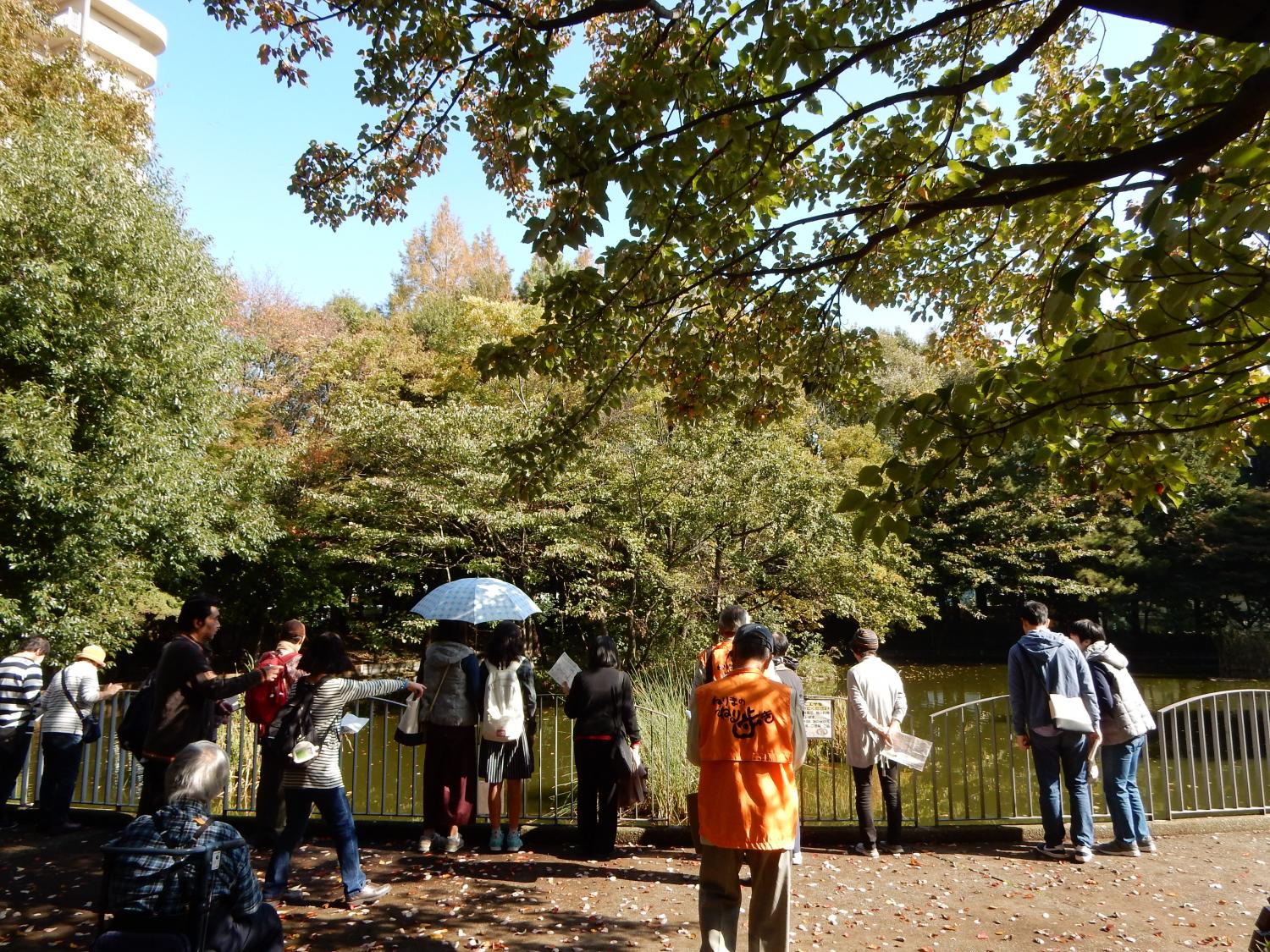 We guide pond or cherry blossoms open space that spring wind park comes back through.
"Oh, there is spotbill duck"

ozawa farm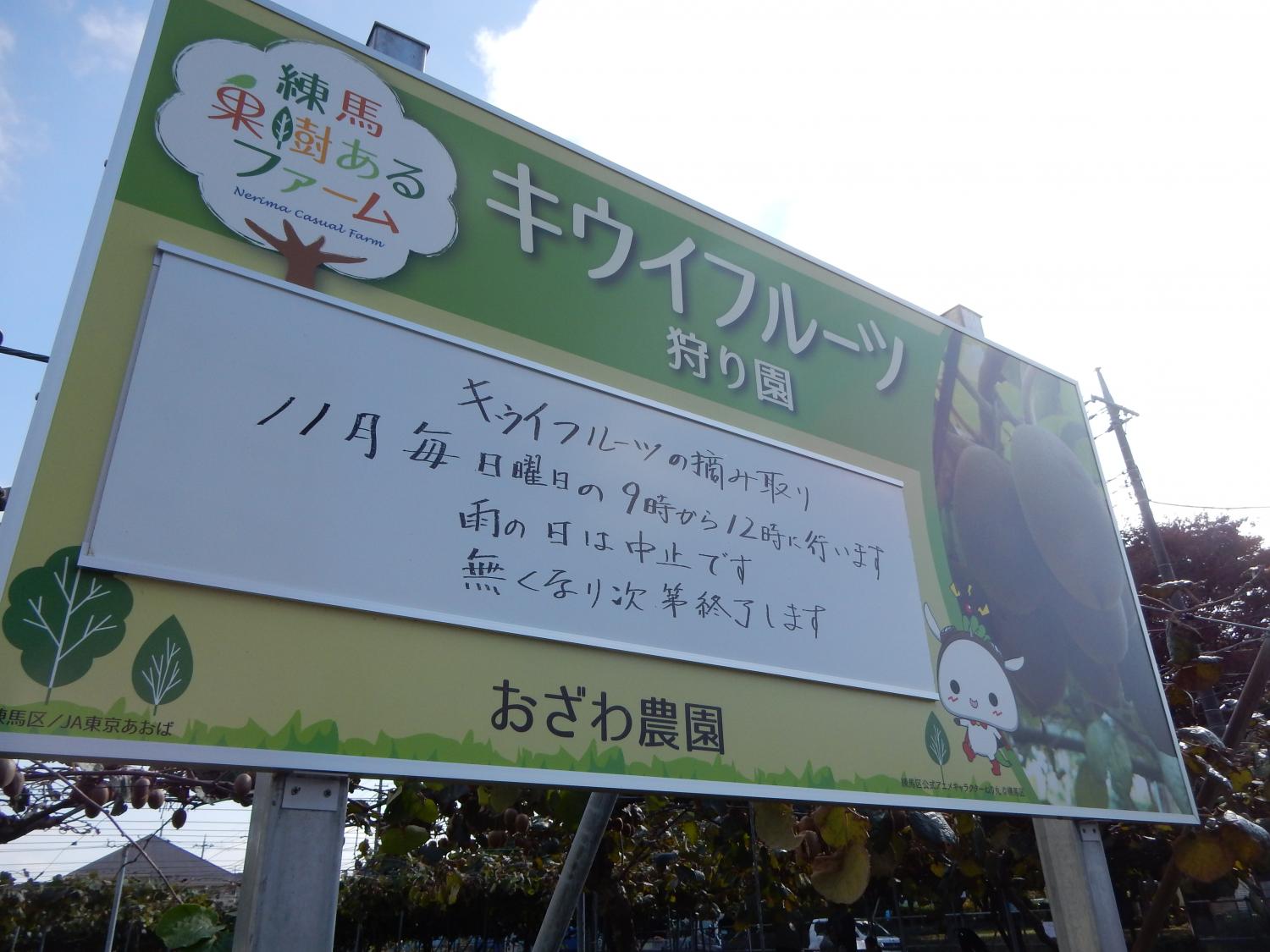 It is "kiwi hunting" that we are finally waiting impatiently for all of you.
Sightseeing farm where we can enjoy kiwi and fruit picking including oyster is in Nerima-ku other than blueberry.
It is surprise to pick in Tokyo's 23 wards, and to be able to experience.
Please refer to following Nerima-ku HP for opening of the park information every fruit tree.
https://www.city.nerima.tokyo.jp/kankomoyoshi/nogyo/hureai/casualfarm.html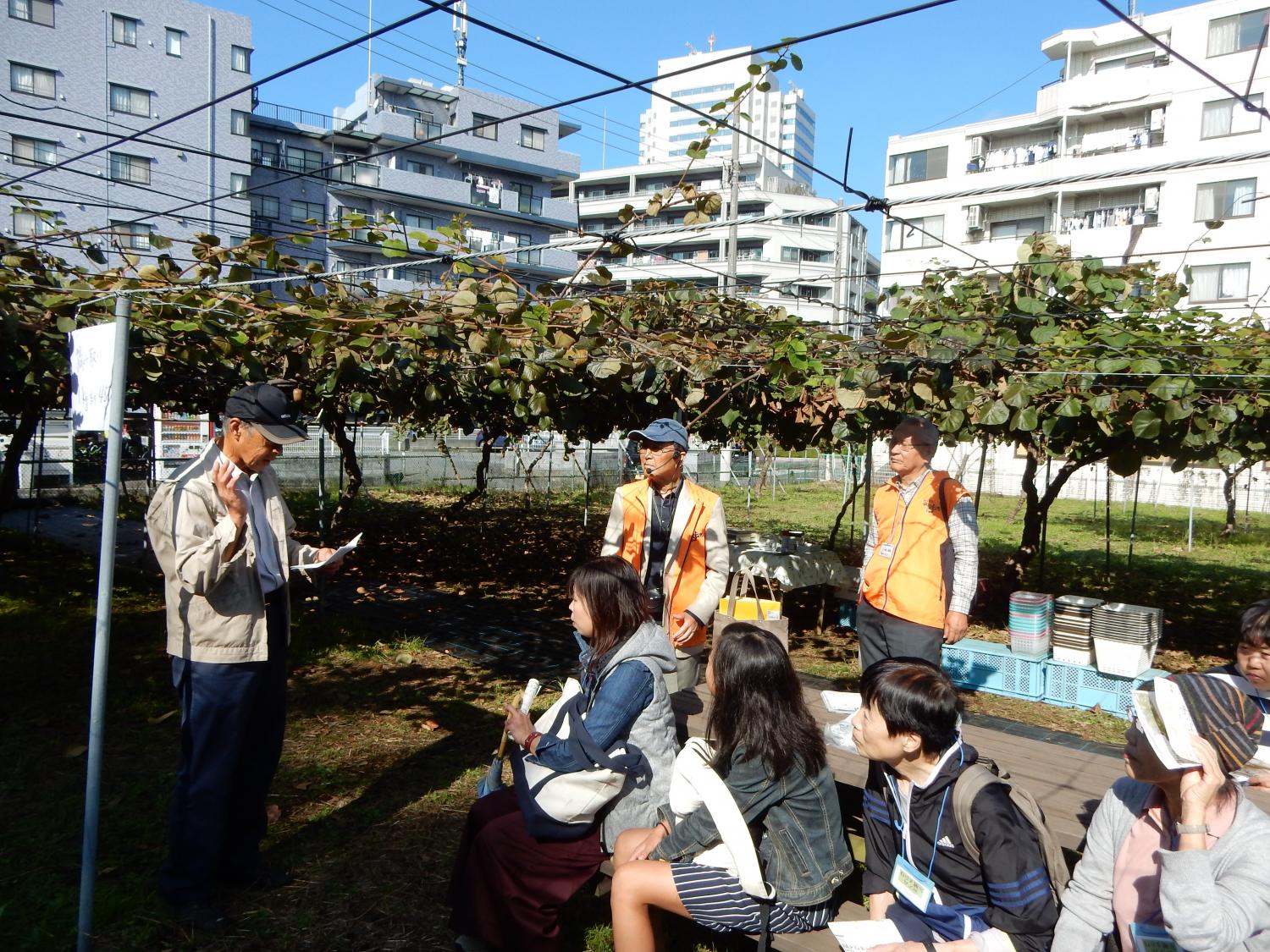 It is farm and is taught knob and delicious how to eat kiwis (method of ripening) by Ozawa of owner of ozawa farm.
Kiwi picked and knew thing, me who were sour, and could not eat for the first time immediately.
We put apple and banana in the plastic bag together and wait for around two weeks and are with good time to eat if it becomes soft.
"Ripening" means that we let you ripen fully after the crop in this way.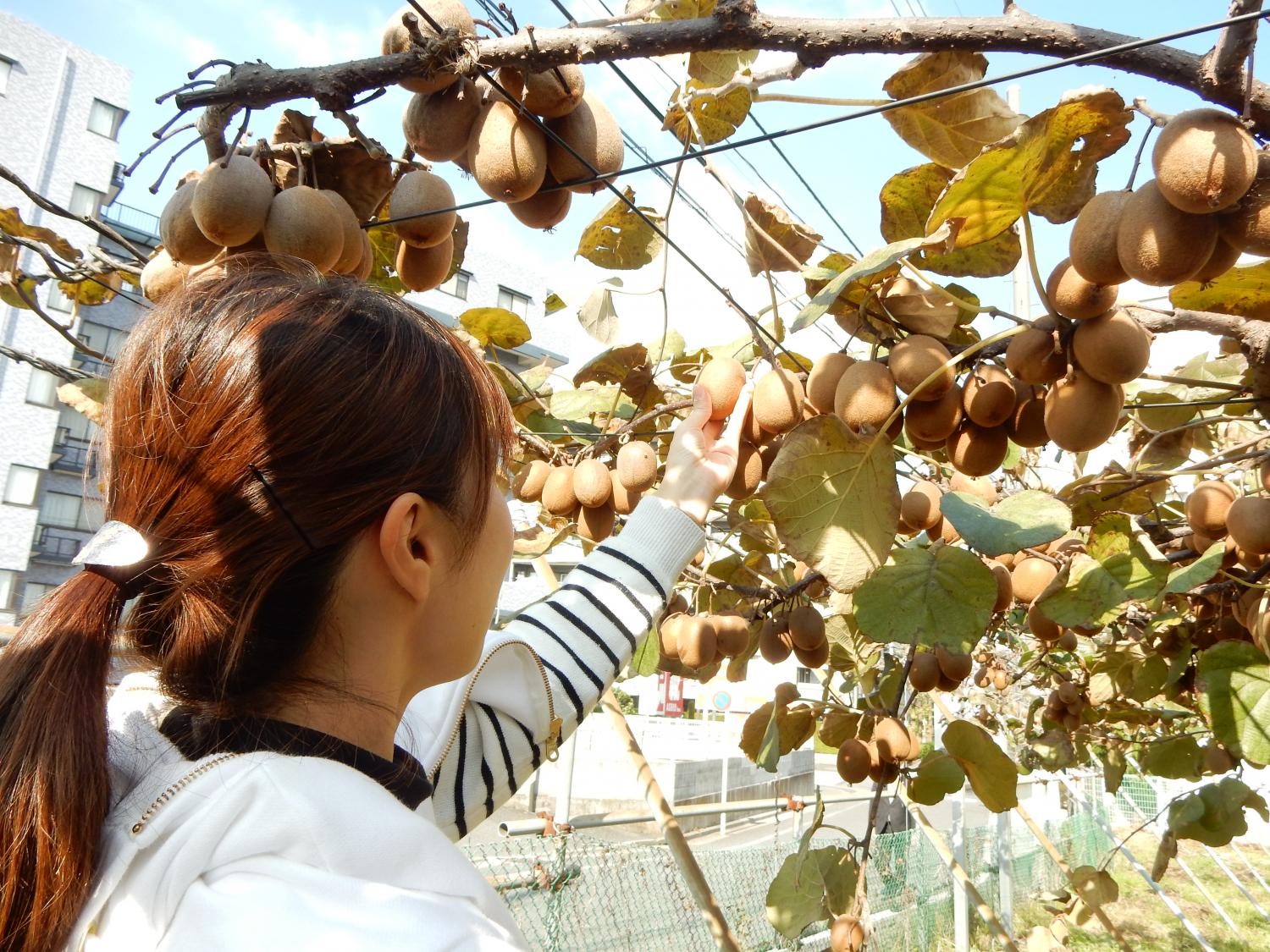 We just pull kiwi to break lightly toward you and can easily pick up.
As for as "can easily pick up (laugh) which have picked up a lot too much" as for the voice.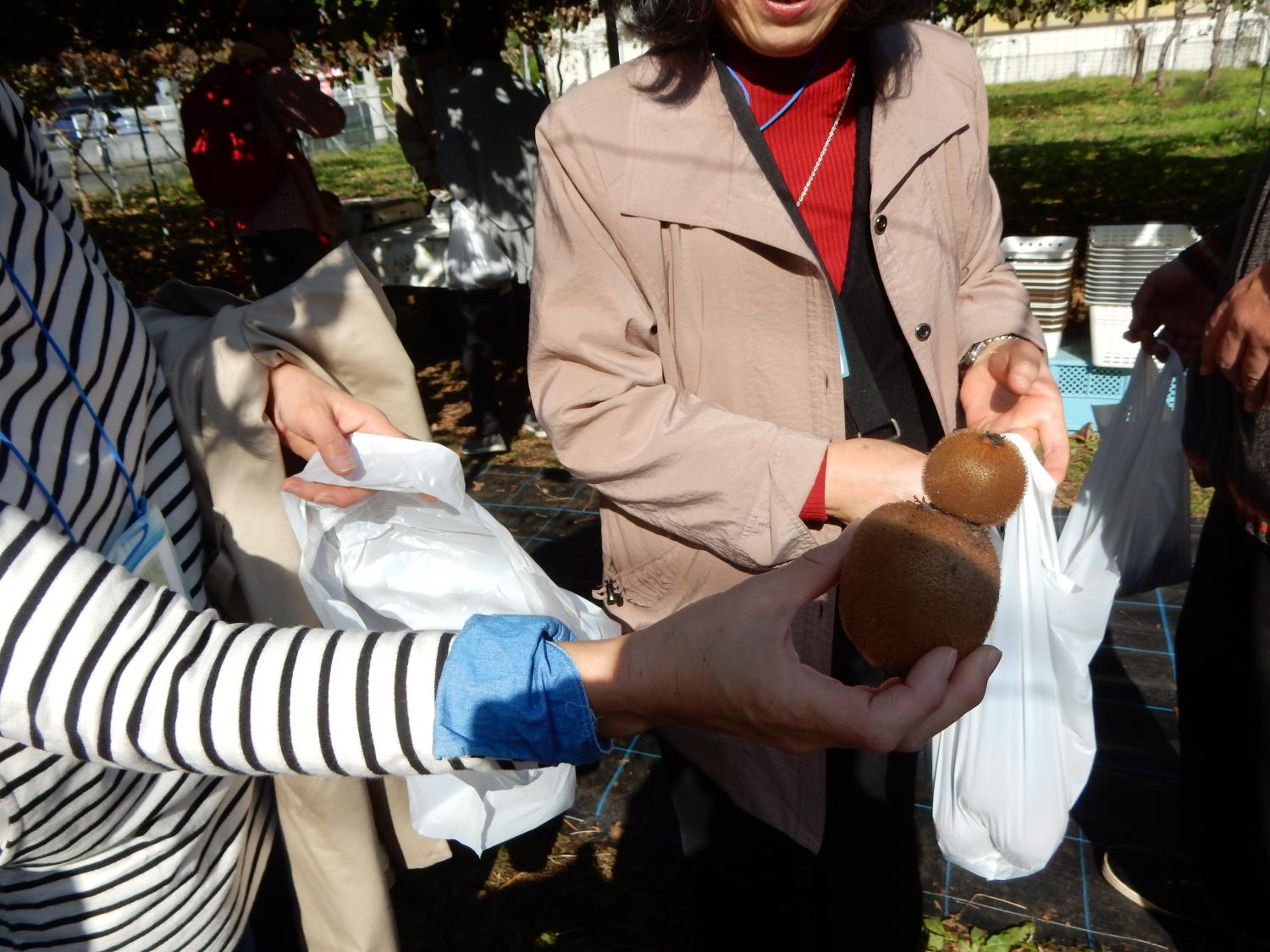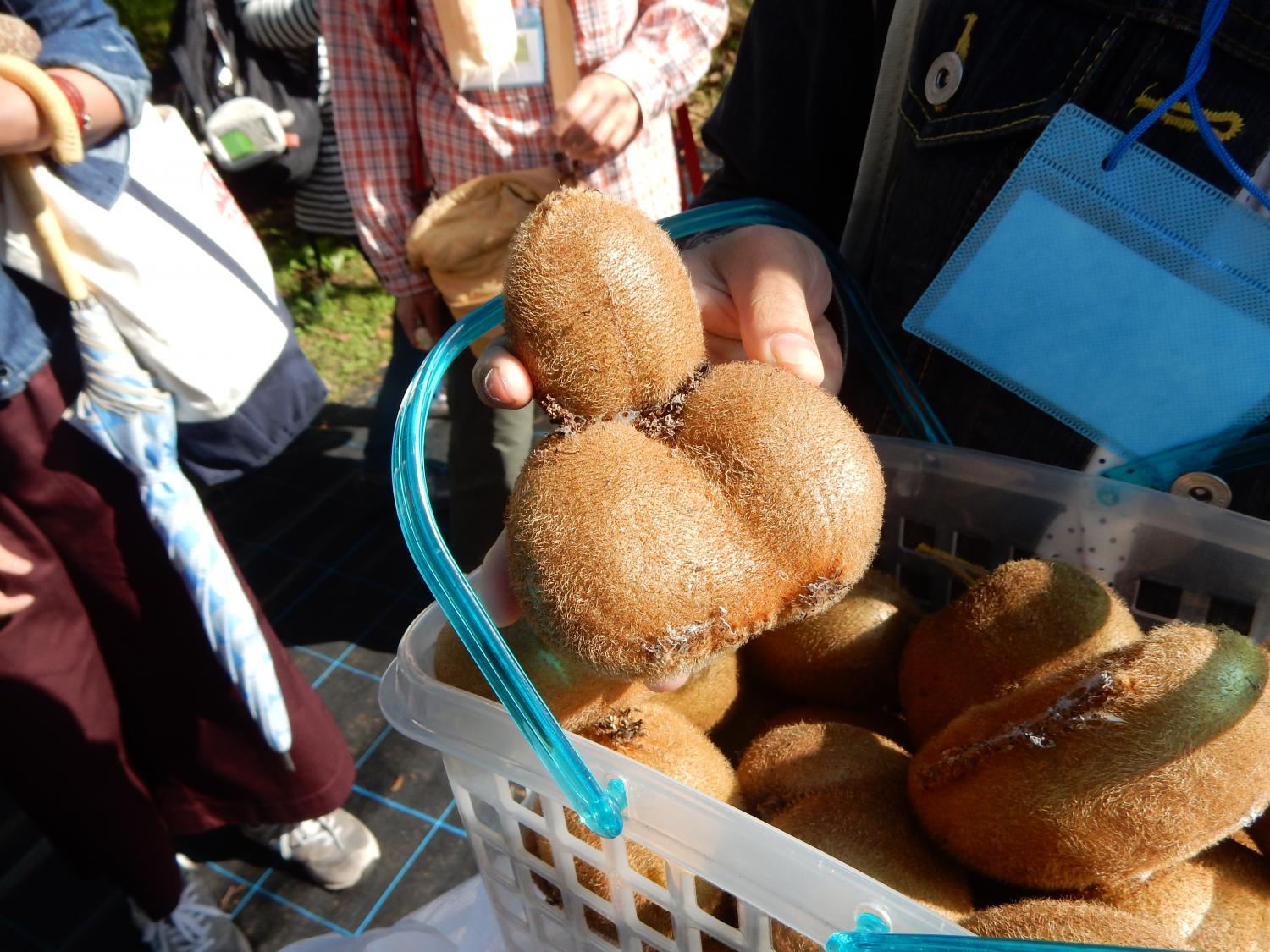 We enjoy knob collecting for all of you turnout including "kiwis of twins and triplets were produced".
We pick even form to never sell and are popular for super.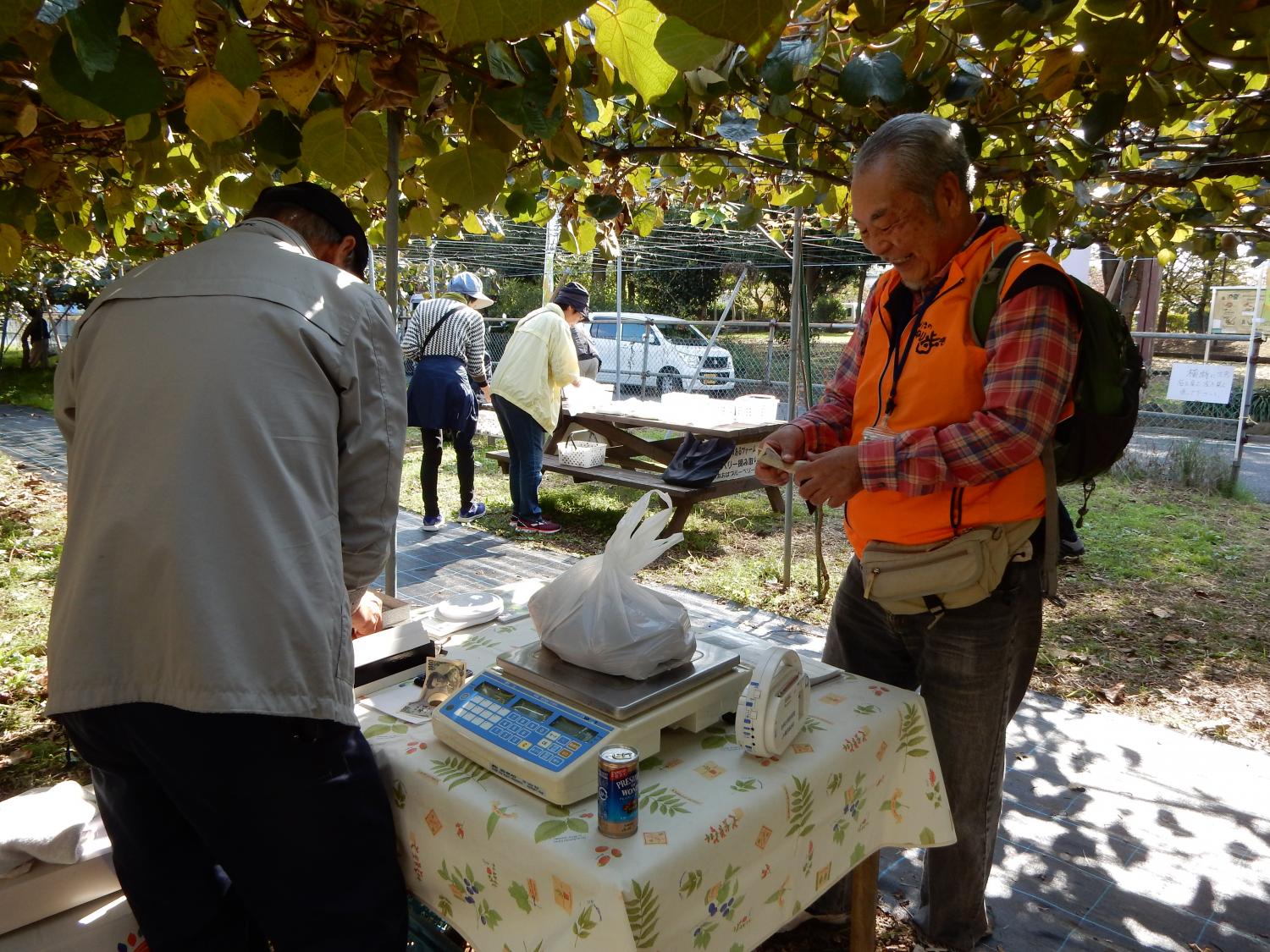 We purchase kiwi which we picked in 1kg450 Japanese yen (cheap!) .
I look forward to ripening, too.

To Hotel cadenza Hikarigaoka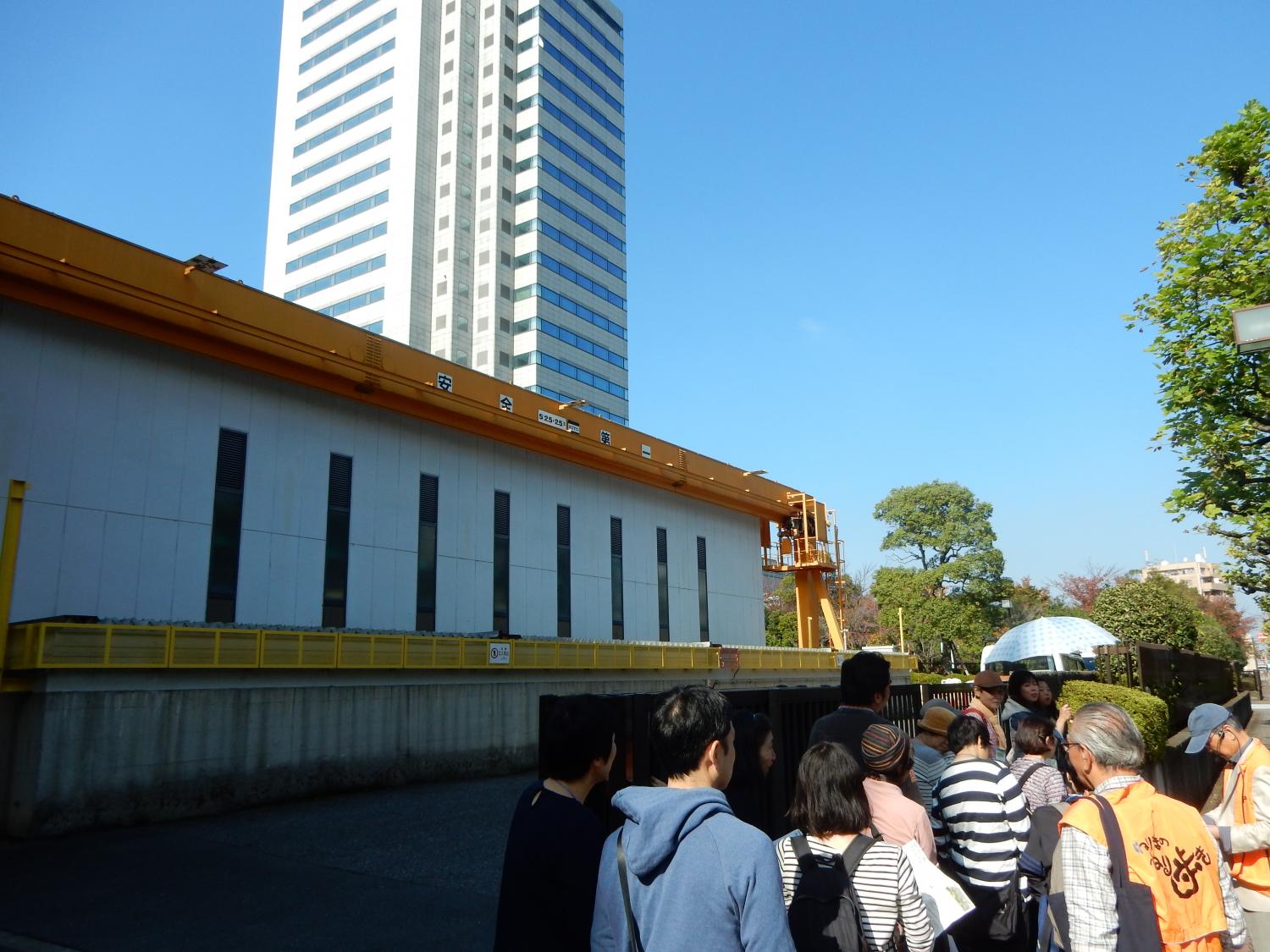 Depending on people, we hang heavy souvenir (kiwi) and go to Hotel cadenza Hikarigaoka.
Left lower building of photograph is Tokyo Traffic Bureau Takamatsu garage.

View from the 22nd floor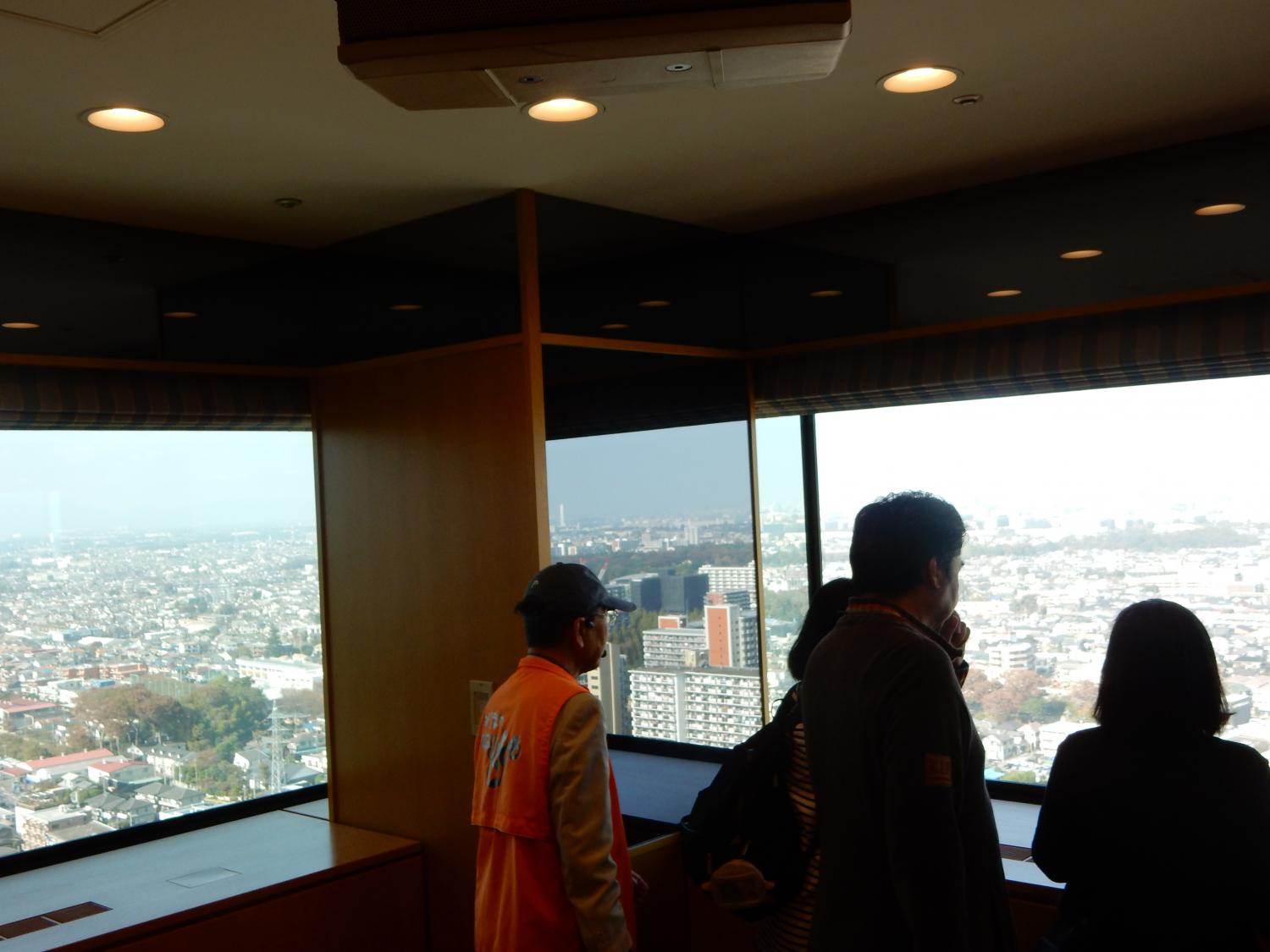 We observed neighbor of hotel ridge, banquet room and J.VIGO (jieibigo = beer restaurant & bar) of J.CITY22 floor in particular because we had time to spare on Saturday, November 10.
J.VIGO is business only at night, but night view is outstandingly beautiful, too.
We heard that there was live performance of JAZZ on every Saturday, and it was had participant who said, "we want to come by all means".

We taste vegetables & fruit from Nerima
In Hotel cadenza Hikarigaoka, it is finally time for lunch.
As we walk nearly 2km and did kiwi picking, we are already starving.
This time by total chef of Hotel cadenza Hikarigaoka,
It is lunch course which had you offer especially.
[carpaccio bearnaise sauce sauce of Nerima radish and yellowtail stewed yellowtail]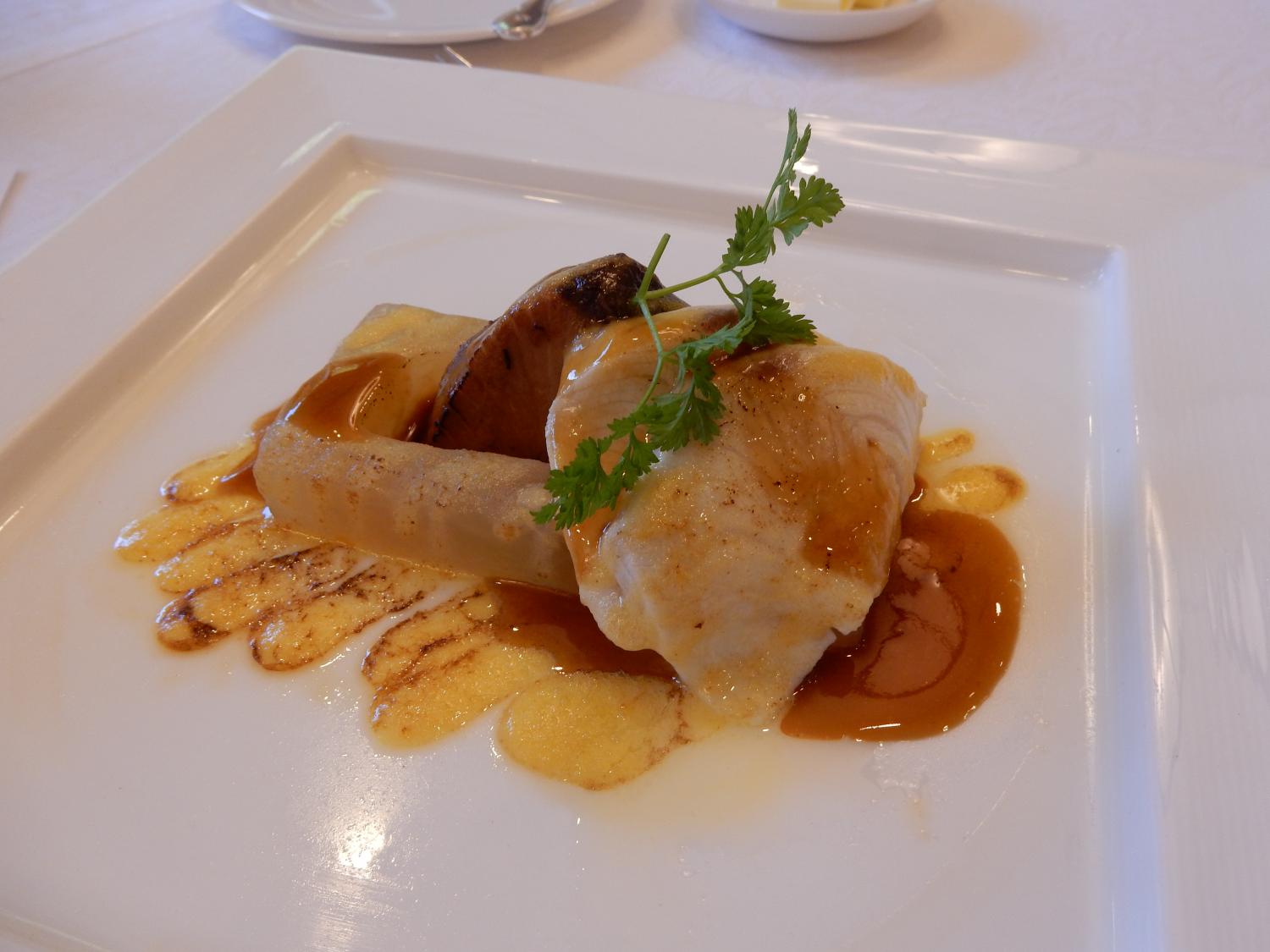 Japanese-style yellowtail daikon and Western carpaccio are special dishes expressed with one dish.
Yellowtail is located in quadrangle of Nerima radish and is pleasant appearance.
As sauce is really delicious, we rank bread and do not leave some either.
[grill roast pork Nerima fruits sauce of Nerima radish]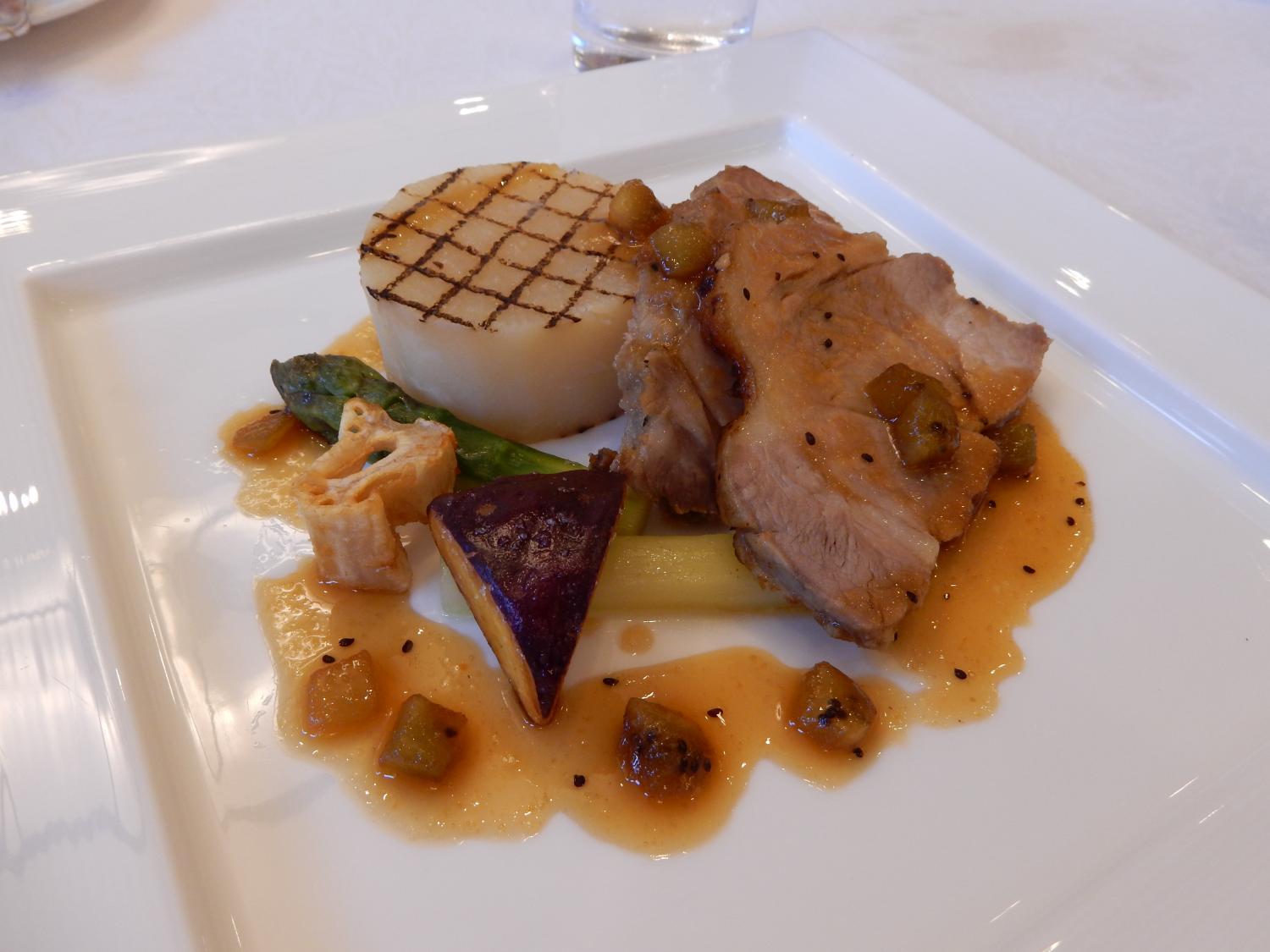 Kiwi of noozawa farm is used for fruits sauce this time and feels refreshing acidity.
Thing with back halftone plate is Nerima radish.
We can fully taste daikon said that resistance to the teeth is good, and sharp taste is strong.
[proud twice cooked pork (hoiko-ro-) of Nerima cabbage]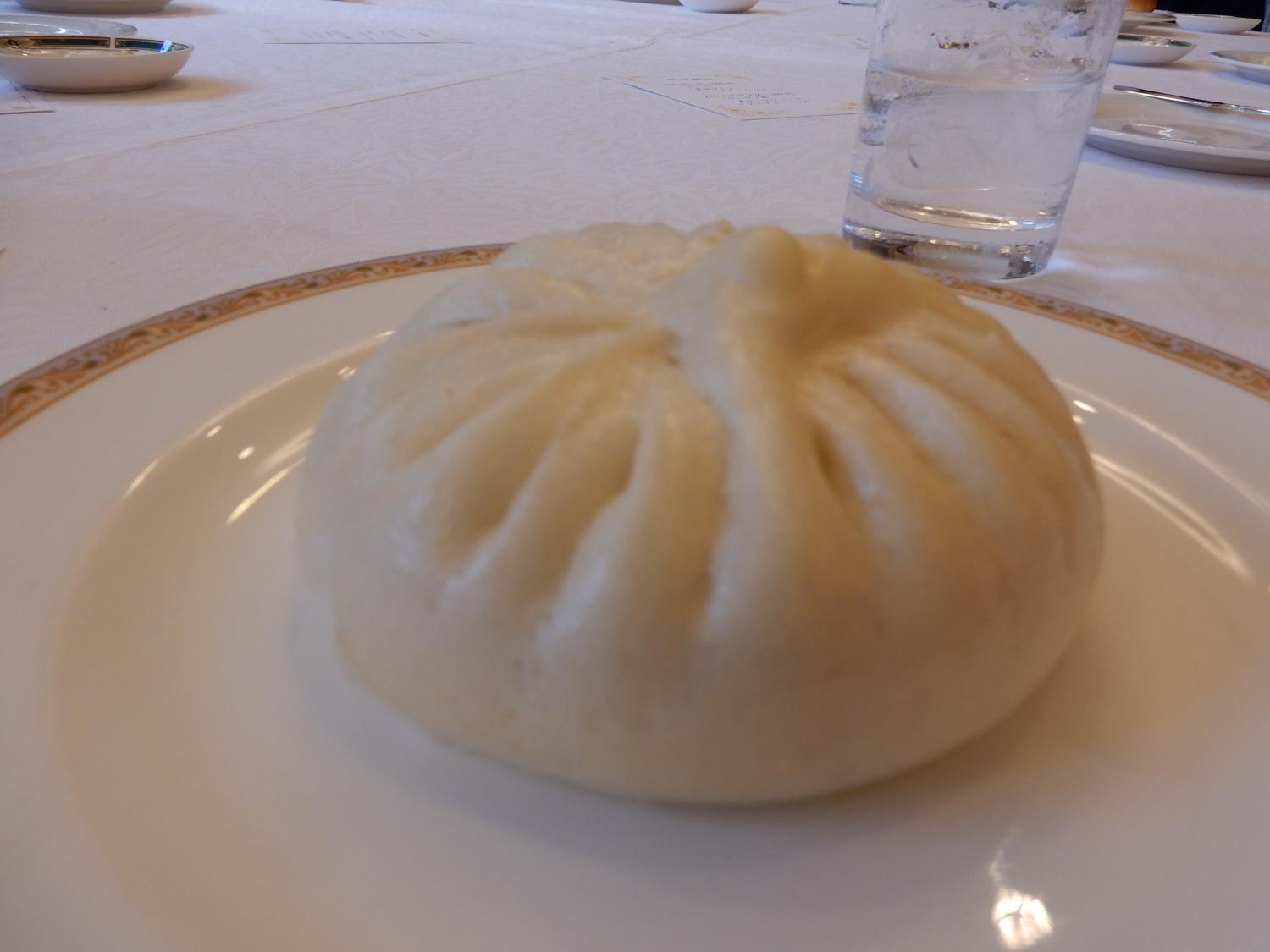 We exhibit at JA Tokyo green leaves agriculture festival and are quite popular every year.
(agriculture festival of this year is held in Hikarigaoka Park on Sunday on Saturday, November 17, 18th)

[Mont Blanc of chestnut from Nerima]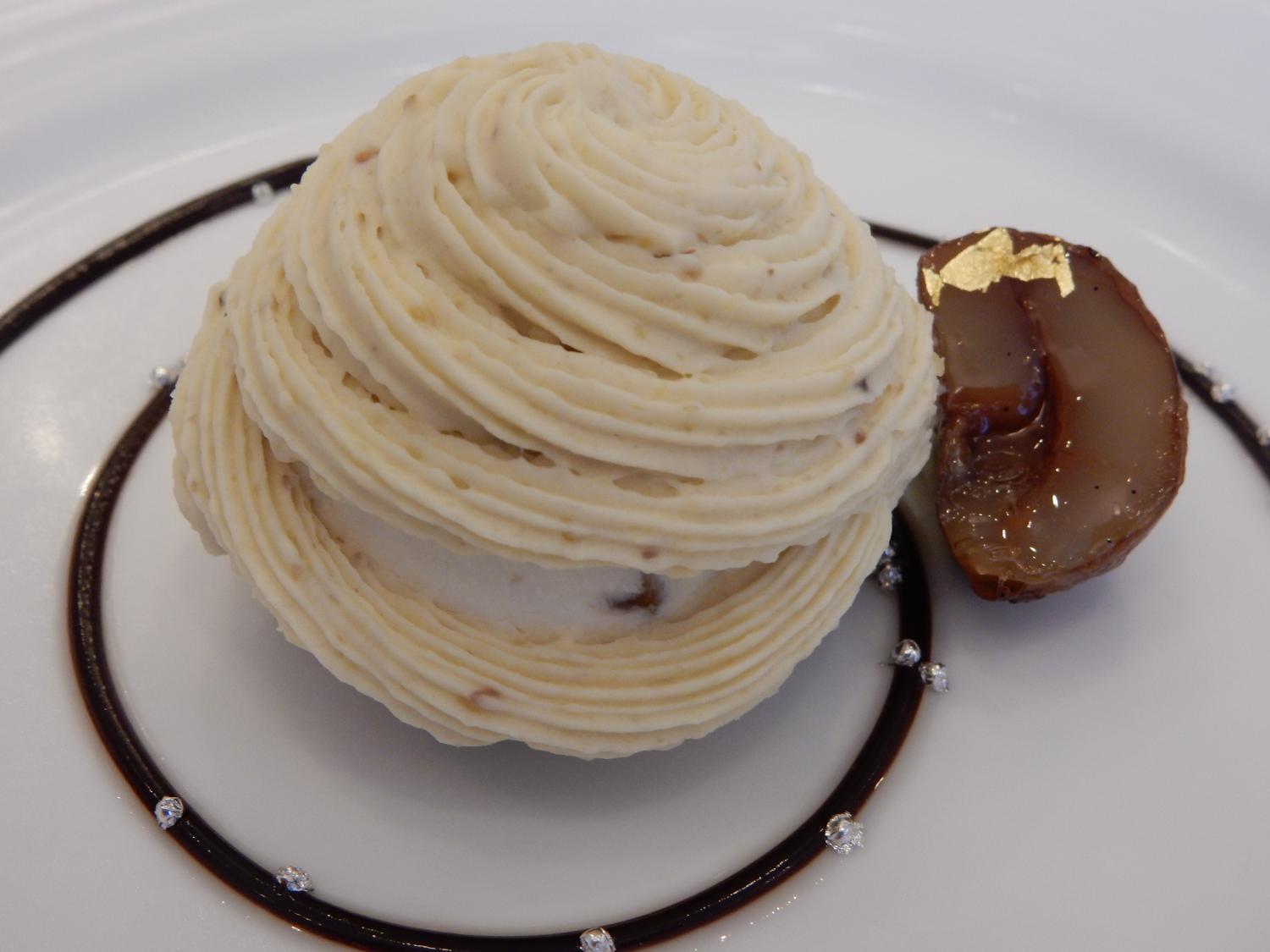 Mont Blanc of adult who is not too sweet is my taste.
We purchase this Mont Blanc in hotel the first-floor bakery "bonfuparufan" and can have you have in lounge "bowazan".
In addition, at hotel, Japanese sweets shops in ward and joint project using chestnut from Nerima participate in "village project 2018 of nerima Japanese sweets".
(reference: about village project of nerima Japanese sweets)
https://www.nerimakanko.jp/event/detail.php?event_id=e000000545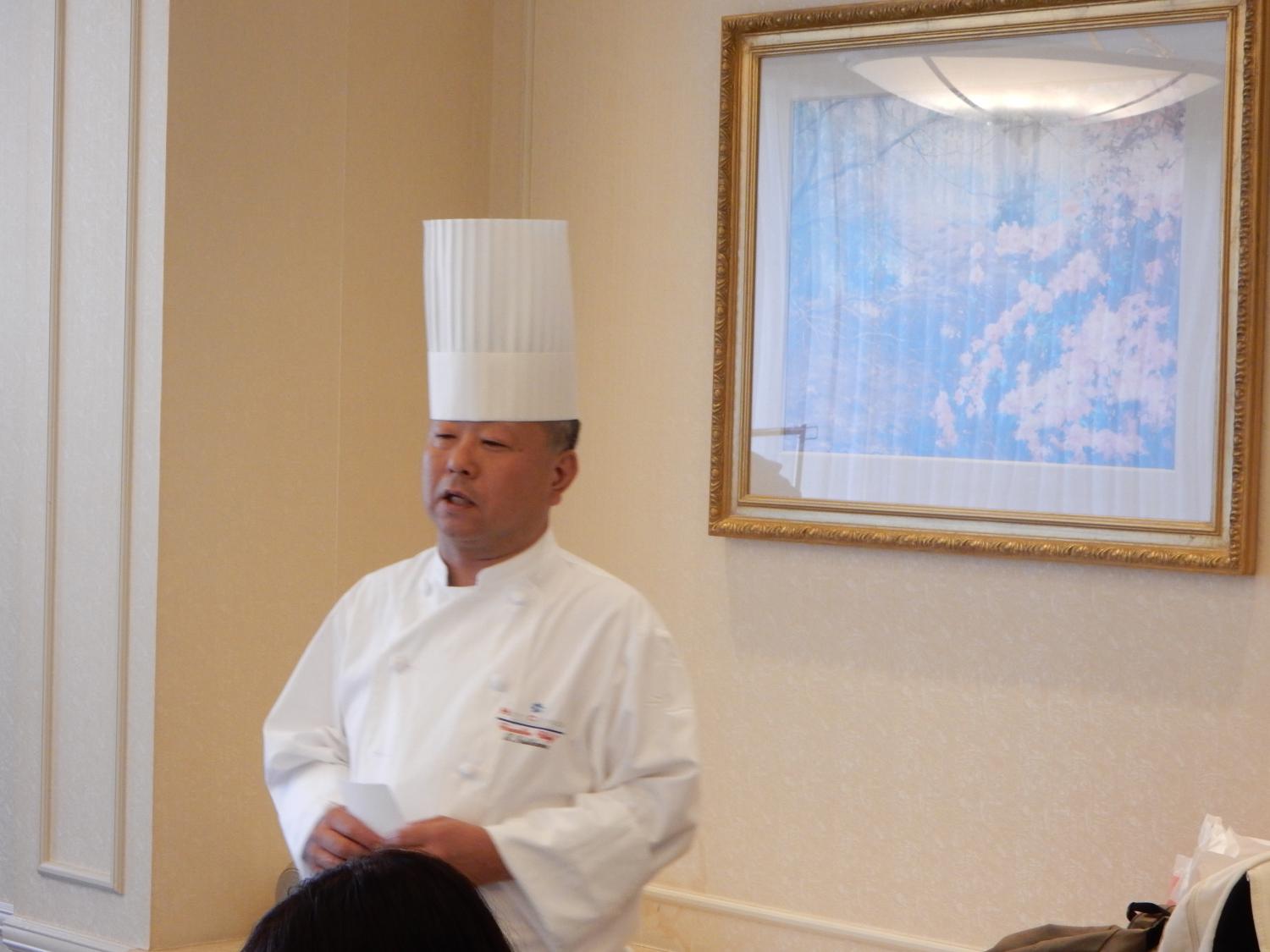 We have you explain dishes while Ishikawa total chef oneself of this way 30 years being fun, and bringing humor,
Participant is satisfied very much, too.
Finish tour,
This tour that was held under the theme of "adult enjoys everyday charm of Nerima" experimentally.
As for all of participation,
"Cooking was satisfying very deliciously"
"We experienced kiwi picking for the first time and were impressed. We look forward to ripening"
"Tour guide was kind and was able to know history of Hikarigaoka happily"
"We want to certainly participate again"
We had nado, a lot of nice voices.
In Nerima tourism center, in addition, "more imminent tour to be able to enjoy Nerima-ku"
nadoo plan is going to be available!
Please check "special Nerima" site regularly!