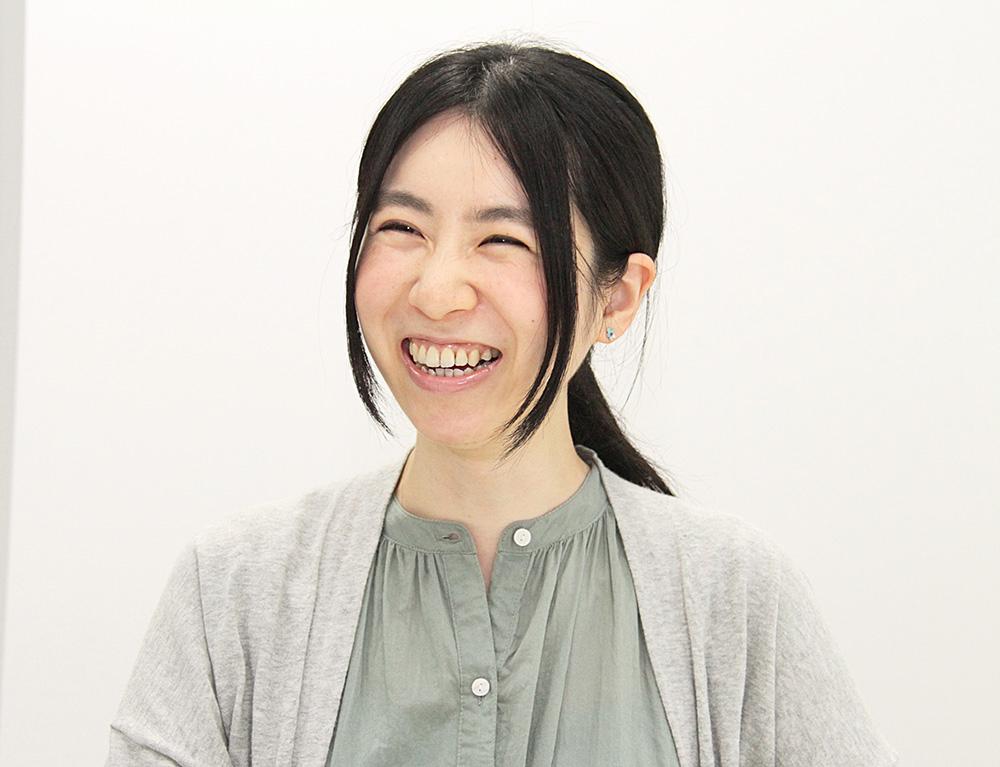 |

Nerima tourism center
Nerima's person
We let there is Nerima's person #125 and feel, and kana comes (person of vegetable dish)
---
We let you are profile/and feel and were born in kana 1989. After Waseda University graduation, we are in charge of public information, promotion plan in travel agency. We come to love vegetable dish commencing with agriculture taking the opportunity of marriage at 26 years old. We establish blog "recipe book of farmhouse" and send recipe of easy cooking which we used seasonal vegetables for abundantly. We give book, recipe to WEB service and deal with column writing. Vegetables coordinator qualification possession. Shop favorite in Nerima Patisserie le planetes (Oizumigakuencho). "♪" which likes cake, and often goes for buying
We heard "from" and "this in" now to play an active part from episode that let I was and feel, and married into farmhouse to kana "that married for the Igarashi farm fourth generation to follow from duty of travel agency in Oizumi-machi, Nerima-ku more than 100 years, and fitted in into charm of vegetables" as the vegetable dishs.
We like vegetables since it was small. Taking the opportunity of marriage to farmhouse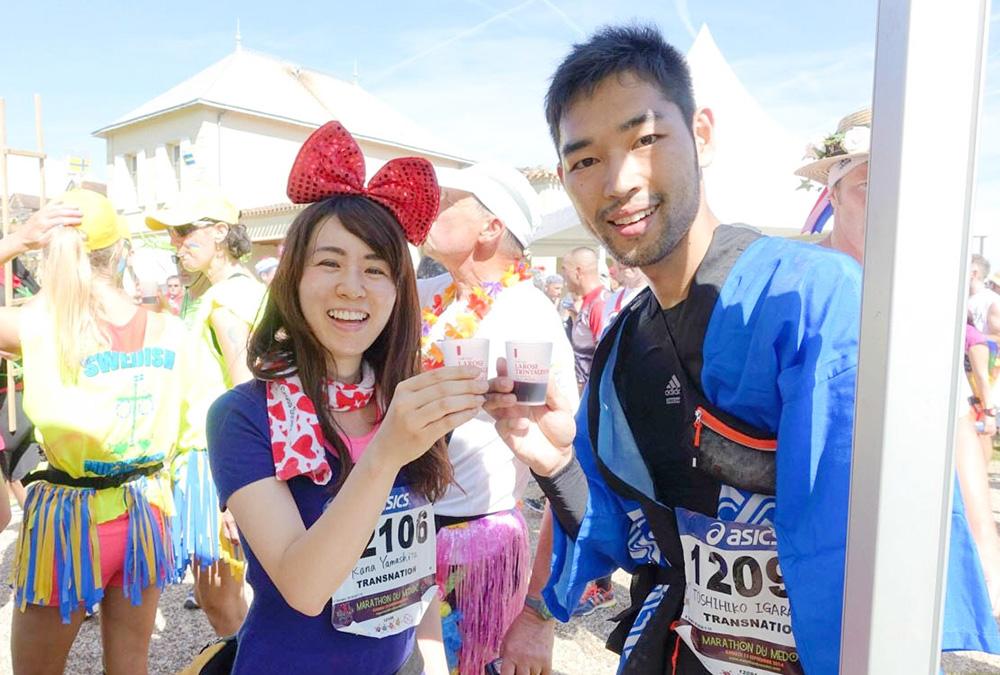 <photograph> The master or Medoc marathon (in France) that led to encounter that we did not accomplish
Kana is raised in Kokubunji, Musashikoganei of the suburbs of Tokyo. We said that it was saying "a lot of green was easy to be familiar with Nerima-ku", but were life that was unrelated to agriculture until we got married.
We find a job in travel agency after the graduation from university and are in charge of public information, promotion plan. There was encounter with the master that was company work in unexpected place.
"We run full marathon while drinking wine in France!" There was plan tour called this, and I went together as member of plan. There is exchange meeting before and after tour many times, and run at the Imperial Palace, and drink wine, and make friends with customer, to husband future nobody of the inside (laugh). He liked wine rather than marathon, and he participated"
The master resigns from kana taking the opportunity of marriage, too, and couple gathers in April, 2016; and shuno. Would there not be confusion and anxiety to life changing completely?
"Husband seems to have decided for some time all the time to do shuno in timing of marriage and "wants you to do together!" This was said. As we were interested in work of meal, we like vegetables since I was small, smoothly"
Vegetables having just finished being produced, it is impressed saying "taste is so different!"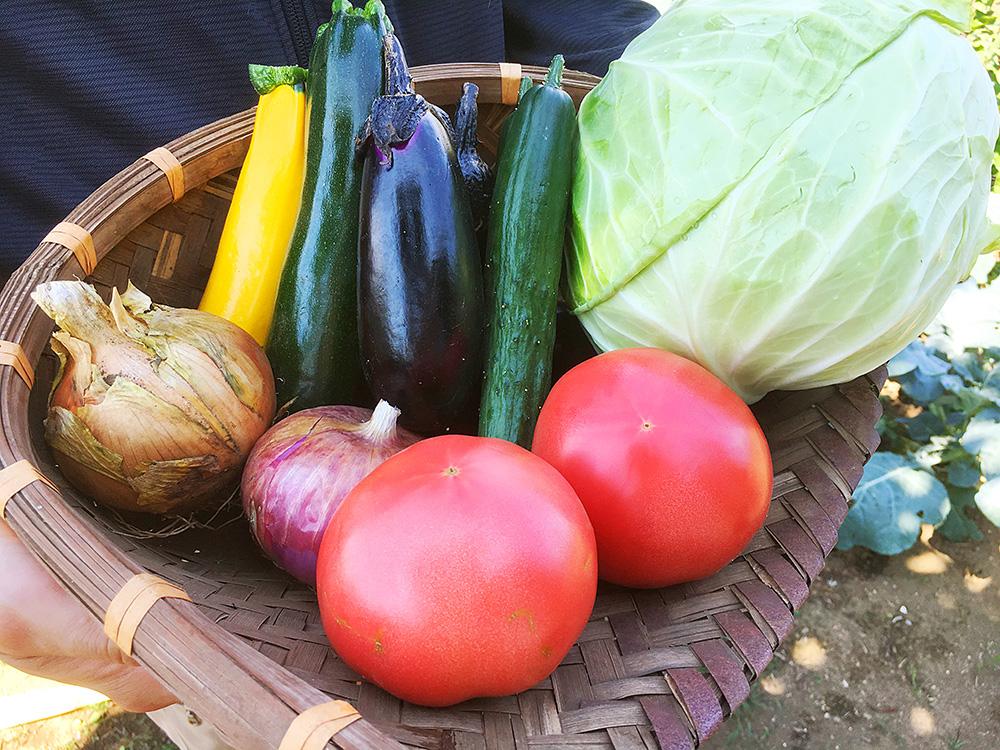 <photograph> Vegetables which were harvested at Igarashi farm
There seem to be several farm name called "Igarashi farm" in ward, but "Igarashi farm of Oizumi-machi" is family into which she married of kana. Area that the area of the field is 80 ares and is equivalent to one soccer ground. By mom and pop operation of the master and your parents, we manufacture and sell Nerima radish, tomato, eggplant, cucumber which are local special product for the main force with cabbage, 40-50 kinds a year including Chinese cabbage. We seem to be able to purchase even direct sale place (unmanned sale machine).
"We put plastic material (multi-seat) on furrow (furrow) of field by machine and sow seeds and. We harvested and we drove truck and helped with shipment. We experienced basics generally. Without harvesting by hand, but, as for the Nerima radish, one falling out one by one as we are shameless and are not honest…. And there is not power only this work was not useful at all" (wry smile)
We do not do whether you talk happily. Leaf, the middle of taro which grew to own height elsewhere were broken with bari, and peanut which thought that it was was brought up to cabbage, tree which flower bloomed in the underground, and, in fact, broccoli which we ate was bud, and there seemed to be various kinds of discovery without knowing well.
"We were reminded of by that we never knew vegetables every day while eating. And vegetables which had just finished being produced above all were delicious and were impressed when "so different in taste"
Therefore we establish blog "recipe book of farmhouse" to send about vegetables and agriculture in own glance that is not native place of farmhouse. We decided to spell state and trivia, recommended recipe that vegetables grew up into.
From reader "was delicious!" But, we work hard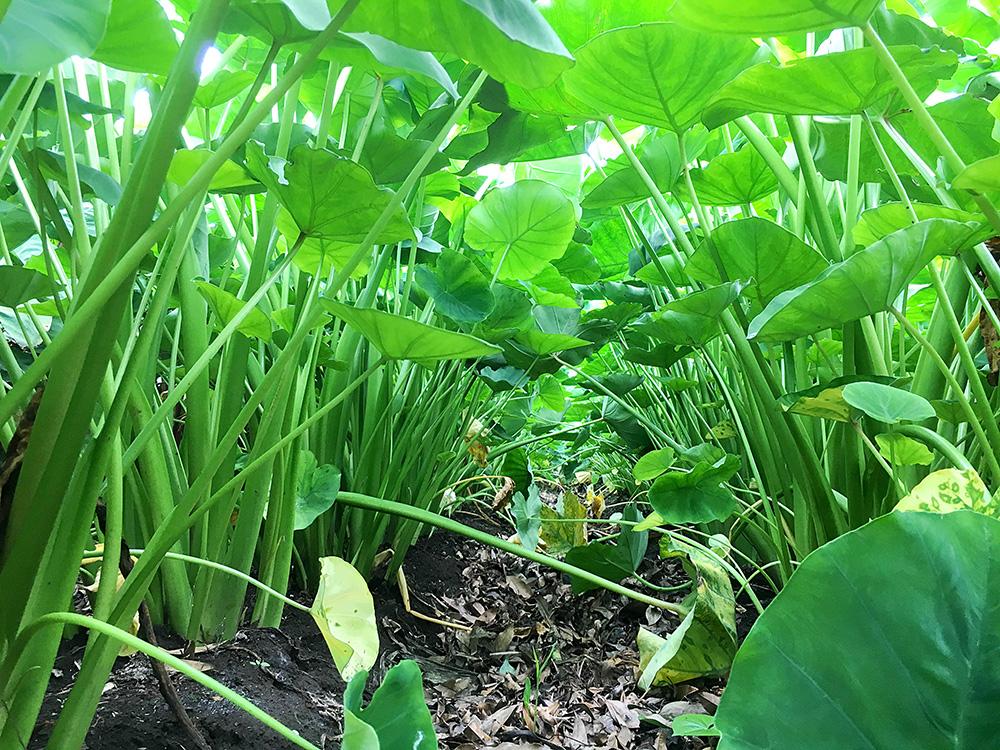 <photograph> Taro which grows quickly and healthily in field of Igarashi farm
Via shuno of 2 years, kana is devoting itself to person of vegetable dish now. We called about this reason.
It "is recipe of vegetables that had reaction with blog most. In addition, there is section of Igarashi farm in supermarket of Nerimakasugacho, but even in here "eat how" There were the most voices of customer called this and thought that it was important to convey delicious how to eat seasonal vegetables"
One of dishes enthusiast or about 400 articles of recipes that we did not do, but developed by self-education. Furthermore, we seem to rise to 700 articles from what 600 when we include recipe that we devised in response to request from company! The number of the followers of Instagram is soaring, too and enlarges place of activity as dishes families of recipe portal site authorization.
"A lot of children ate!" through "SNS "Family was pleased!" with toka We will have comment called this. When husband shipped to supermarket, "it was very delicious!" from customer to see blog We seem to have this call out and are my big encouragement"
What kind of characteristic will there be in recipe as person of dishes of kana?
"We think that it is big strength that we cultivate, and had an experience for 2 years as farmers. Recipe is delicious, and "it aims at simple plenty of vegetables". We borrow power of vegetables as far as one to "be delicious" does not depend on seasoning for sweetness and taste and we add mushrooms and tomato if we lack taste and can make onion into if sweetness is insufficient. As you made me busy as for the office worker era, "it is easy" quickly, and can make ni with one range and frying pan. We keep recipe of "plenty of vegetables" that vegetables become the leading role in mind
In book of private vegetable garden issued in this summer, we are going to be posted as 150 articles of recipes that does not do whether you fully consume vegetables!
We introduce recommended recipe♪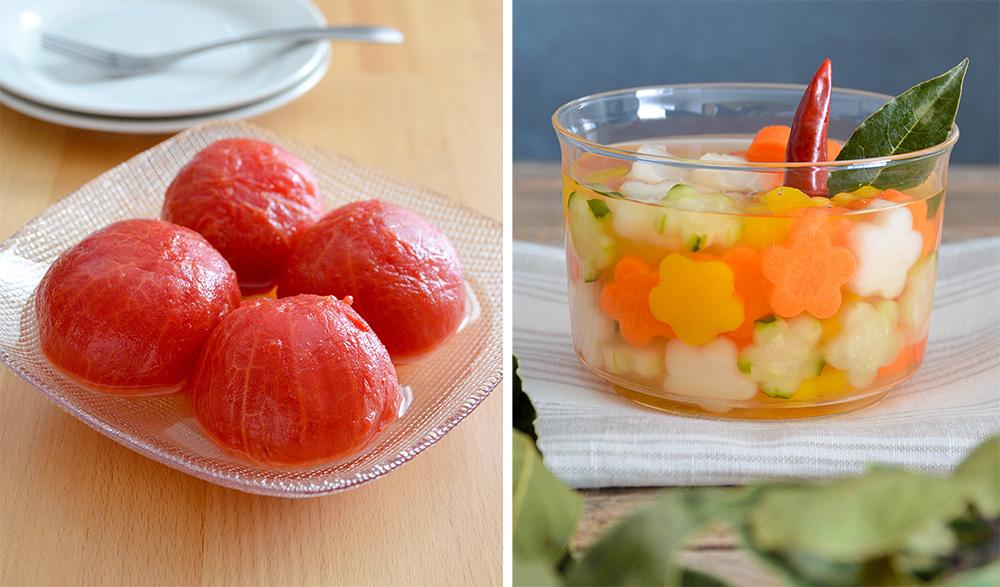 <photograph> Preservation in sugar (the left) and flower pickles (the right) of tomato
We were taught recommended recipe appropriate for coming season!
■Tomato preserved in sugar
We soak tomato which we did facing bath in sugared water overnight. It is good sweet tomato in summer when tomato is eaten for sweets sense. It is recommended to summer hydration. It is ◎ that makes with cherry tomatoes!
https://tokyo831.com/post-4078
■Flower pickles
It becomes pretty only by usual pickles keeping on being basic form of the flower arrangement.
It is good to hospitality and cooking ahead.
https://tokyo831.com/post-5032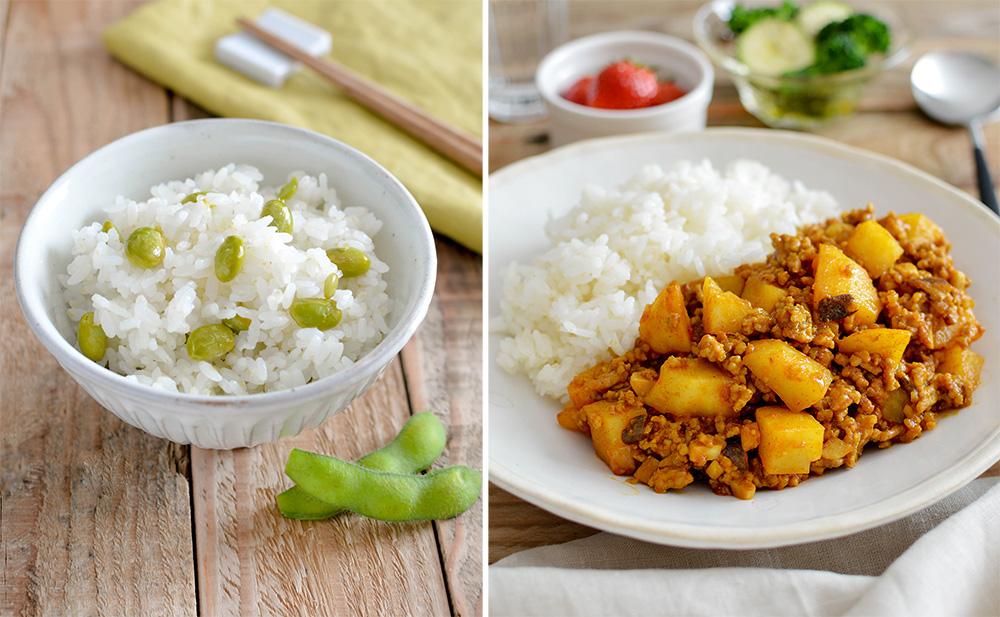 <photograph> Keema Curry (the right) of edamame rice (the left) and potato
■Edamame rice
Summer simple mixed rice which flavor of edamame has good. We just cook edamame which we boiled with rice. We cook, and length is delicious.
https://tokyo831.com/post-6026
■Keema Curry of potato
It is stew-free and is roux-free. Curry to be able to easily make with frying pan that potato which we did flop is delicious.
For lunch of summer vacation of child!
https://tokyo831.com/post-5966
Vegetables and collaboration of husband are dreams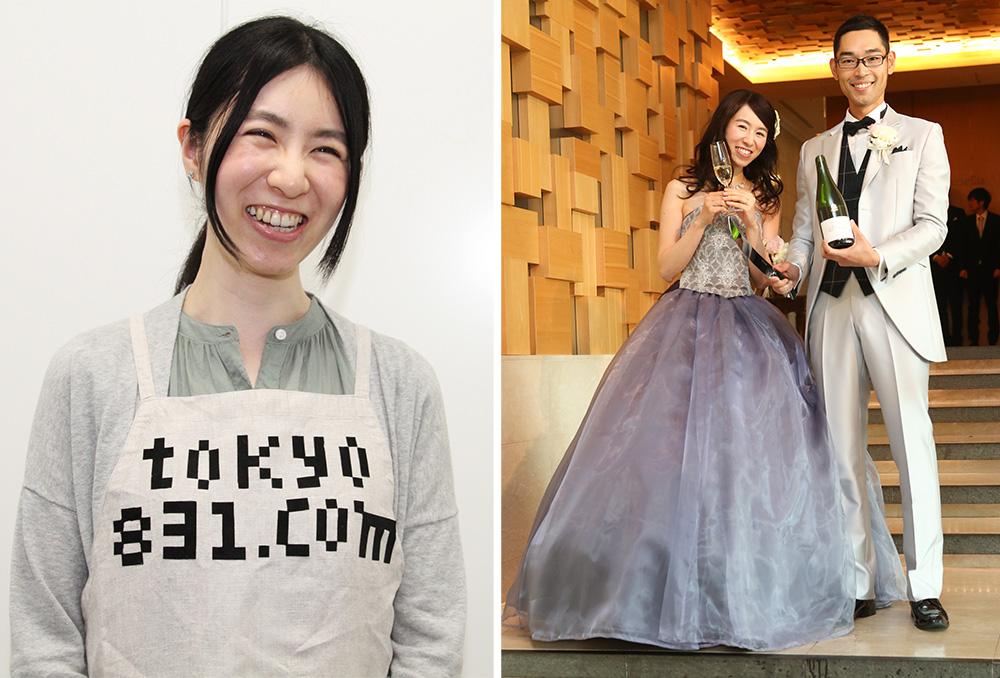 <photograph> Logo of apron of the master is homemade (the left), dress of kana homemade (the right)
In days when we do not do whether it moves into action as vegetable dish family, we get up at 5:00 a.m. and get ready for breakfast. Miso soup which is plentiful rice and vegetables as for the classic menu. Afterwards, we stay in kitchen of workshop and produce experimentally.
"We like working silently plenty. We liked making since it was small and made clothes of Licca-chan and made dress of wedding ceremony by oneself"
In addition to this feeling "liking", the reason why we have an impression with where dispatch method is well experienced will be that there is know-how of PR that we cultivated for the travel agency era. Besides, it is craze for study feeling. That we go to photograph classroom to make dishes look delicious and are studying foods styling such as laying upon color of ingredients or how to cut, laying upon dish.
It may be lifestyle of kana style that just takes favorite thing seriously naturally. As for the existence of the master "whom the side always also helps". We put dishes together to wine which the master with qualification of wine expert chose, and there seems to be at wonderful time when the master puts wine together to dishes adversely.
Please pay attention to logo of apron! The master was more handmade than "https://tokyo831.com" (Tokyo shop rhinoceros dot-com) of blog address, and logo of apron which he/she prepared for photography prepared in a hurry if unsatisfactory with plain fabric. It is heartwarming couple love♪
Finally we heard about from this.
"At first, the first wants to deepen study of vegetable dish. We want to open cooking class using vegetables having just finished being produced which husband cooks in the future. We think that we want to go to Spain or Taiwan to eat delicious thing in private"
Cooking that we came across while traveling should be made use of in recipe that does not do when it is. We expect!
◇Blog "recipe book of farmhouse" (https://tokyo831.com)
◇Instagram (https://www.instagram.com/tokyo831_com/)
◇Farm products direct sale place map "farm products contact guide" that ward distributes to (in Igarashi farm the 76th)
https://www.city.nerima.tokyo.jp/kankomoyoshi/nogyo/tokei/sasshi/261101_map.html
◇Coverage day: May 14, 2019
(photograph the second one from the top - eighth piece, the tenth piece right give Igarashi)