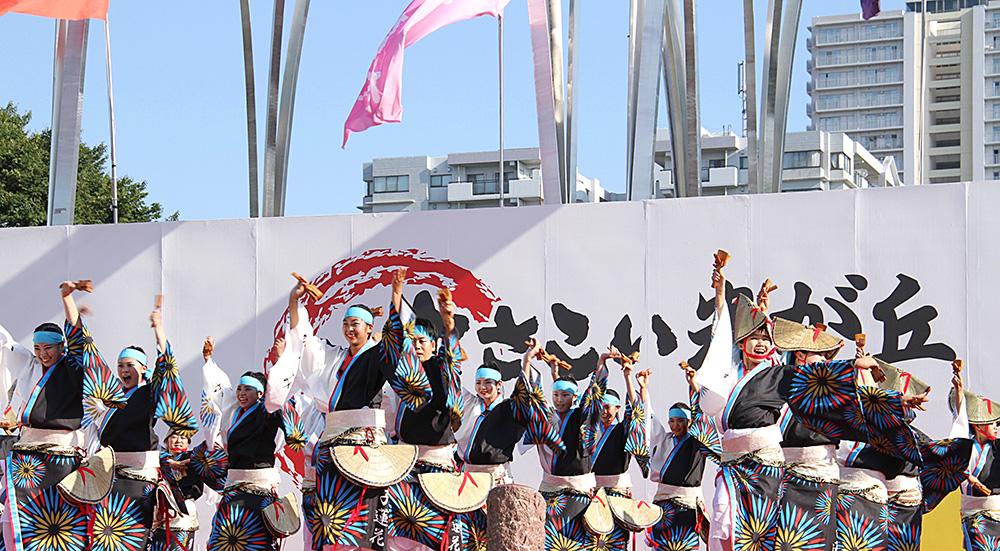 ---
Of 2019 is almost summer.
Speaking of summer of Nerima...We cannot talk without "Hikarigaoka that good point has dark"! The date in this year is three days of Monday (holiday) for from Saturday, July 13 to 15th. We shift and change for summer by hot dance having thick good point at a stretch! We asked Masakazu Takahashi who by saying this, acted as the chairperson of "YOSAKOI Festival in Hikarigaoka Park" executive committee story.
The opener of season when good point is thick from Hikarigaoka!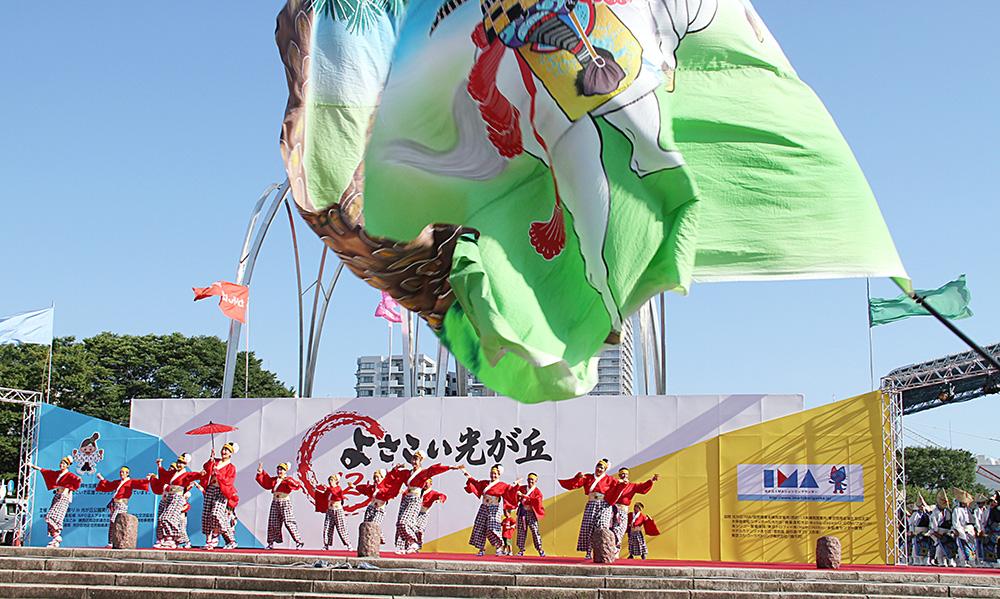 "YOSAKOI Festival in Hikarigaoka Park" that the thirteenth becomes held in this year. Festival having thick good point is performed in each places of the whole country, characteristic and the highlight of Hikarigaoka?
"Venue of dance being gathered up in within easy reach of even if we say anything. There is not very elsewhere to be able to go around venue on foot in Tokyo. As for the thing held in Ikebukuro and Omotesando, Odaiba, venue is often far, and it is not unusual to move on train.
In addition, a little less than 100 stands form a line mainly on eating and drinking, but only this thinks that there is not prepared place elsewhere by festival having thick good point"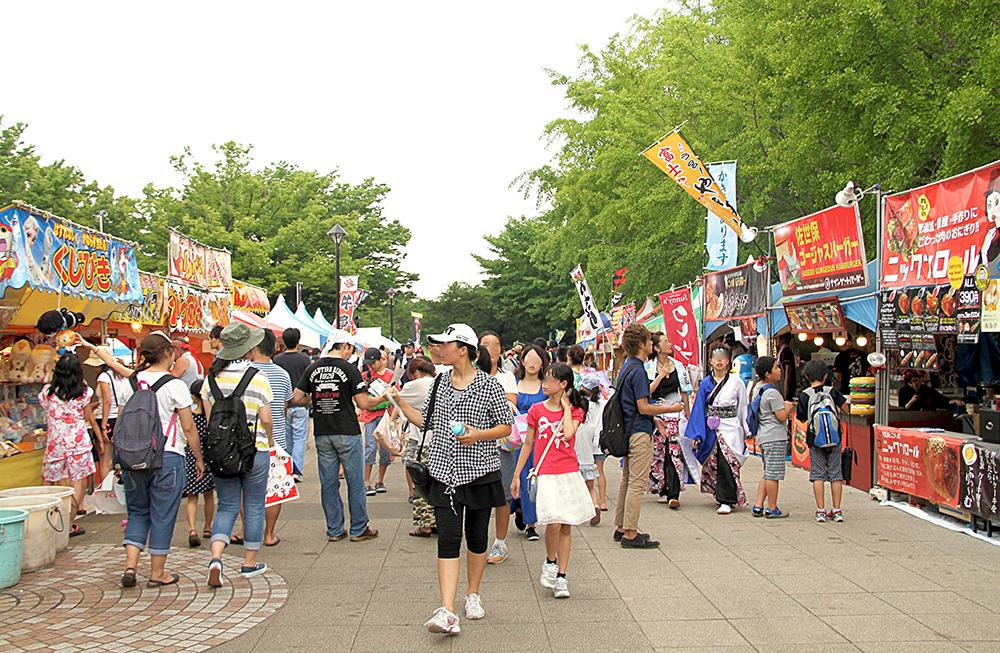 Not only we see dance, but also we eat and drink and play and…. Factor of good Hikarigaoka summer festival to be able to enjoy asking with family is fully jam-packed!
"Good point that Hikarigaoka that good point has dark is opened again in each places of the whole country is positioning called preliminary skirmish of dark festival. Local people become judge from deep people of relation to ask for good point and "they show dance in this year in Hikarigaoka and they take prize and want to touch spring!" as there is examination to decide receiving a prize team We think that there are many teams to appear on in hot thought called this"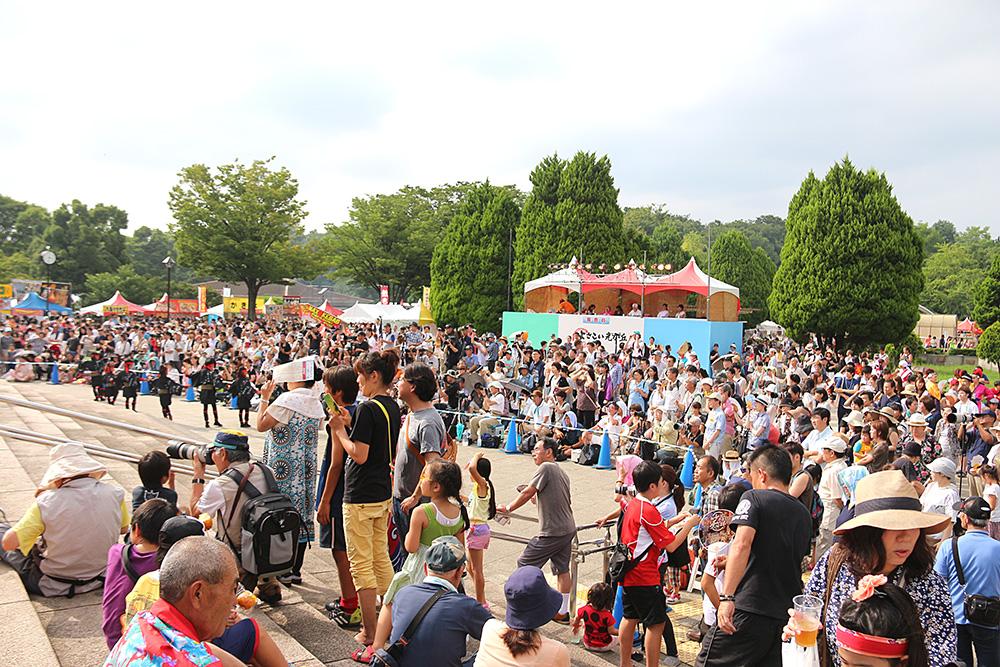 <photograph> A large number of audiences around stage. Tent seen in the right is judge seat
Festival that good point to originate in Hikarigaoka of July, and to continue to Odaiba of the beginning of November is dark. In other words, it is that we are seen by dance latest this season of each team earlier than anywhere else in Hikarigaoka!
When good point is thick, what kind of dance is it?
People remembering Awa Folk Dance in Tokushima think that there is many when we hear with summer dance, in the first place what kind of dance is it that good point is dark?
For "postwar revival, it is dance born in reference to Awa Folk Dance of Tokushima in Kochi. It is the powerful charm that we make use of individuality of team each including free choreography and clothes and music that the feature is that we use clapper (it becomes we come) and does not fall into model, and can enjoy turnout of festival. Children seem to often dance so orchid clause of Hokkaido and "good dark so orchid" which crosses, and was established at athletic meet of school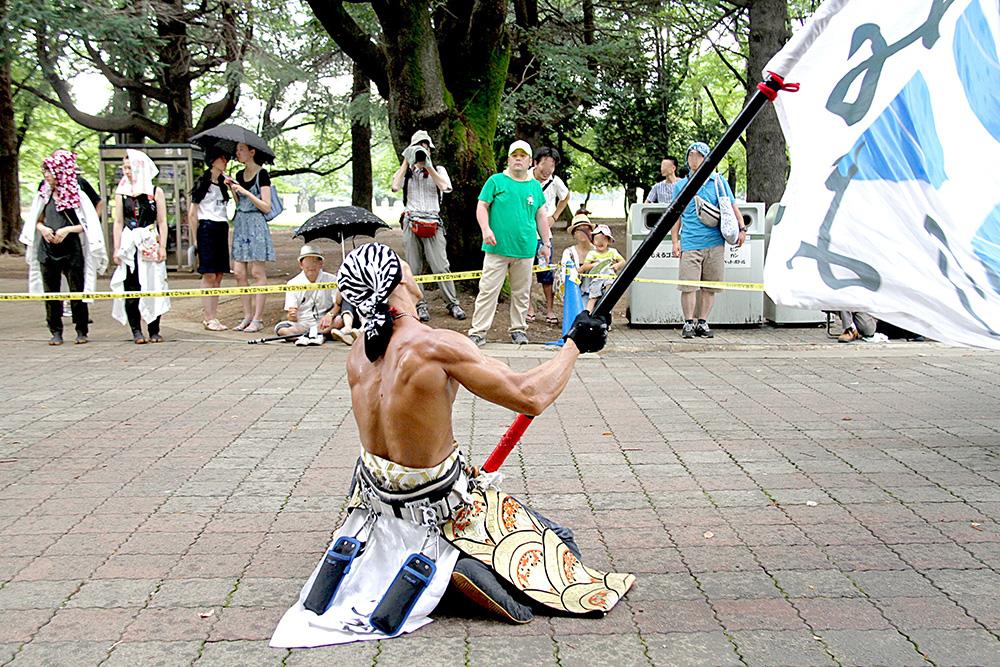 As it is different in point to see by MC enlivening control and dance of Riki Osako, fascinating clothes and make, team including formation in perfect order, we seem to be able to enjoy.
69 teams gather very much in Hikarigaoka Park!
What kind of team will participate in Hikarigaoka that good point has dark?
"Participation team ranges from large family more than 100 to cozy thing of 10 several. Other than team of university including Waseda and Tokyo Univ. of Agriculture and the Tokyo suburbs and local team, there is participating team from Hiroshima, and age group of dancer is wide from child to senior, too. Generally the number of the participation of this year is number like this every year in 69 teams"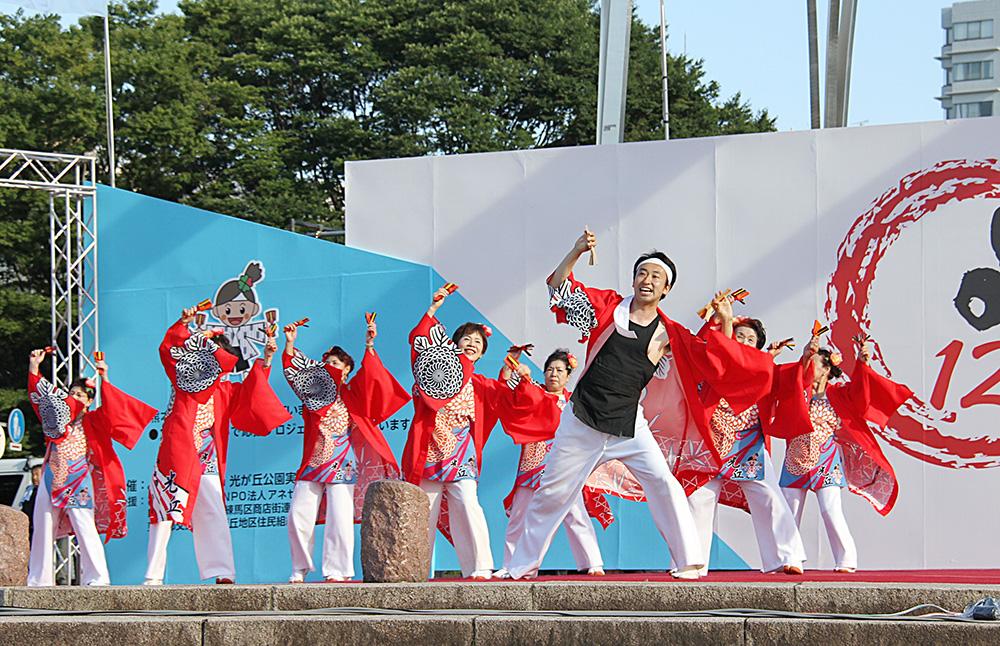 <photograph> Stage dance of clapper light hill
We want to support if there are any local teams….
"There is "clapper light hill" (narukohikarigaoka) playing an active part based in Hikarigaoka for 23 years. Member is 18 present. It is only the members who are full of human experiences, but passion to hang is defeated nowhere to ask for good point for craze for exercise feeling. Please support by all means on that day as you heap up by wonderful dance that leader living in Kure-shi, Hiroshima devoted the life to with member of team"
We tell characteristic and the highlight every venue!
Venue of dance of Hikarigaoka that good point has dark has three places and can see dance of which team in 3 venues, too. If the number of times that 1 team dances wins a prize; up to five times. On the day, at first, we get program, and let's check venue and schedule as time schedule knowing a lot about program of distribution appears.

Then we introduce the highlight of each venue!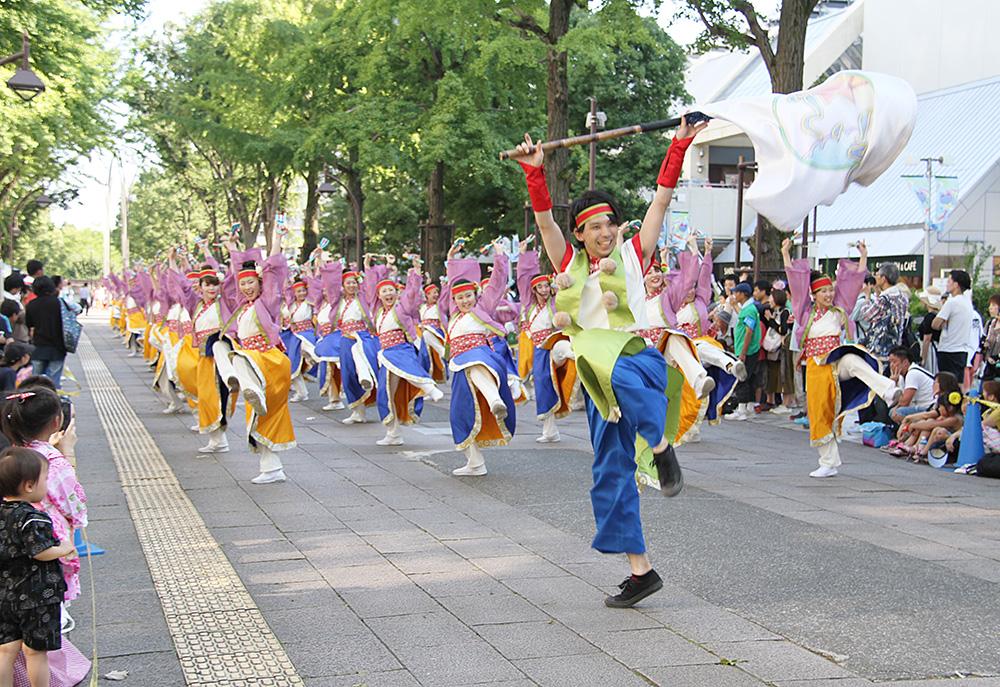 <photograph> Team which dances venue guide map ① at "diameter (rises) of contact"
Dance of sink is carried out in ginkgo row of trees of "diameter (rise) of contact" following park from Hikarigaoka Station. We can look at of shopper and local inhabitants casually because it is next to shopping center and Hikarigaoka housing complex. As it is only the second day that it becomes venue, we are careful.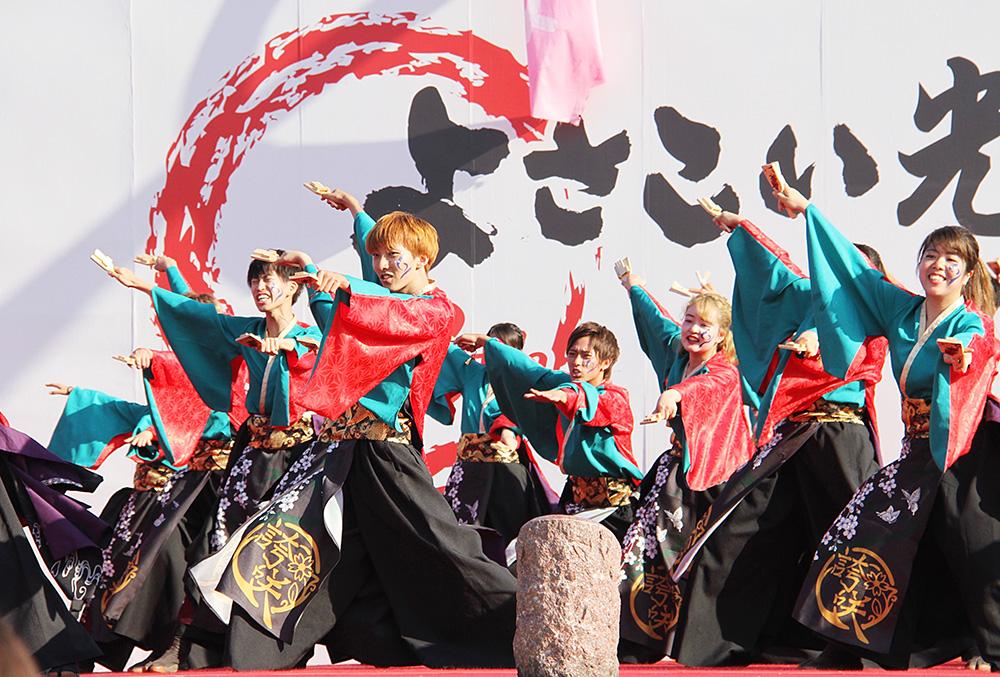 <photograph> Dance on venue guide map ② "stage"
Movement that there is three-dimensional impression that used beauty and pitch differences and formation only by the stage in the stage of Hikarigaoka Park entrance that becomes examination venue is the highlight. But measures for prevention of heat stroke and sunburn are essential as around stage does not have thing shutting out day! Finally "boisterous dance" to dance in all the members is carried out on this stage.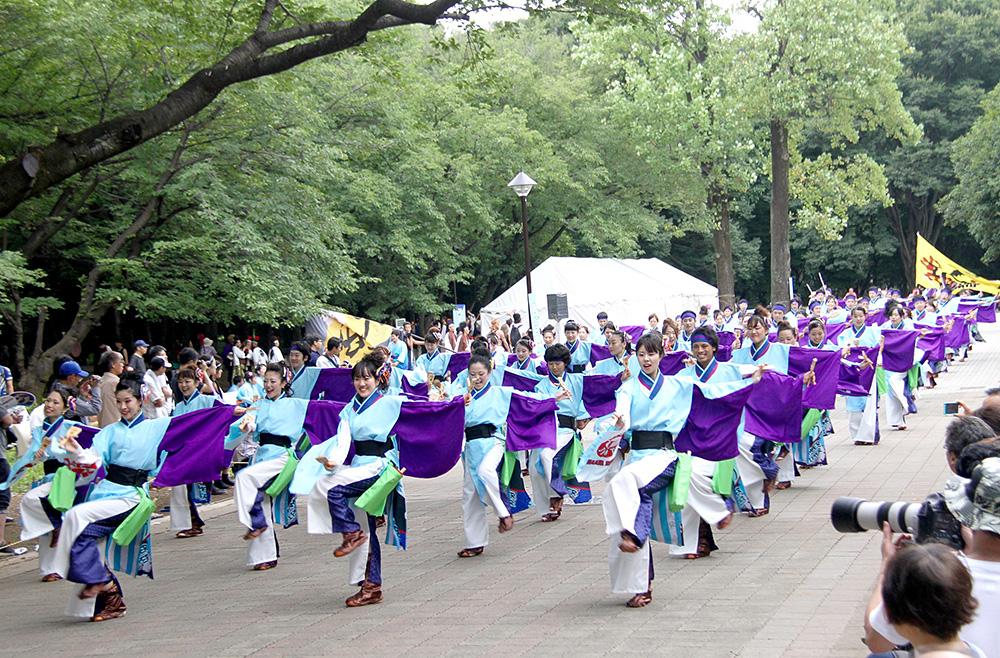 <photograph> Dance in venue guide map ③ "parade" (tree of lily open space)
In "parade" of the park north side (tree of lily open space), dance of sink is carried out. As continue with first course, second course, and as distance is long, there is relatively little congestion, too, and is by every moment, is seen; force perfect score. As there is much tree, it is recommended. As dance and impressions seem to be different by the same team, you pay attention by all means, and, in stage and sink, please see.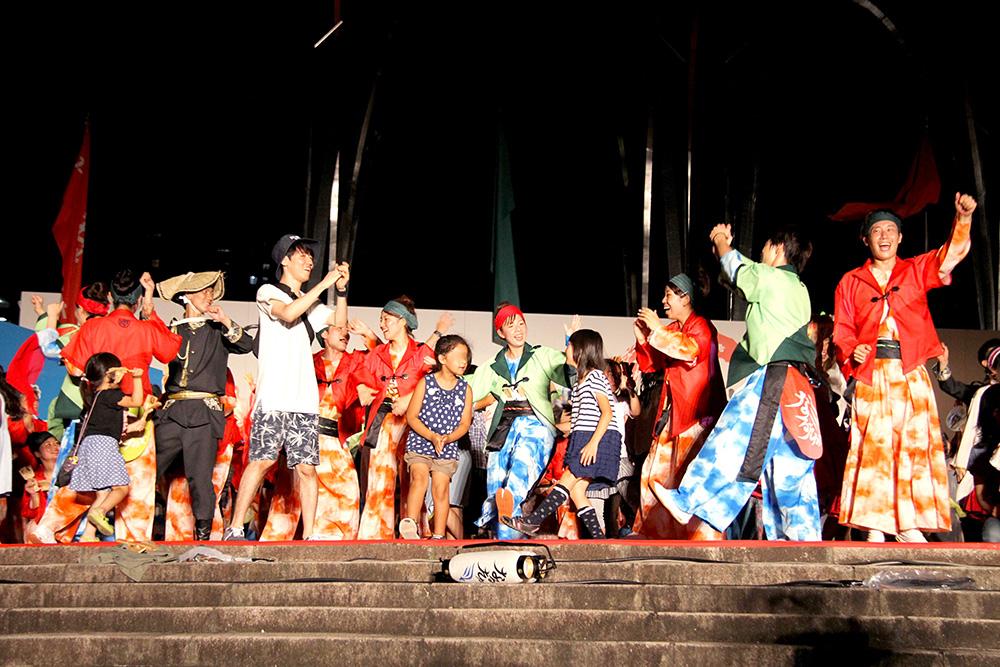 <photograph> Boisterous dance on stage
As "dance of receiving a prize team on stage beginning at the evening of the second day and the third day is powerful, we want you to see by all means. There is value to come to see only this enough!"
"Boisterous dance" with all the audiences going up dancer to stage after dance of receiving a prize team thyme. Voltage having thick good point reaches at the climax and is completed.
To participate in Hikarigaoka that good point has dark?
How does participation team decide when?
"We inform participation team of the previous year of confirmation of application in February and we close at the end of April and accept participation of new team every year if space appears. By the way, 10 teams are first appearance this year.
In addition, the deadline of general entertainment announcing dance and stage having thick good point is the middle of May"
With behind-the-scenes achievement proud of "accident zero"…
What kind of member is executive committee where only this runs large-scale event every year?
"About 30 members of the executive committee. The chairperson of 1, Asahicho town assembly and vice-chairperson, local people including the staff of Asahicho south district inhabitant of a ward building are the center"
Heat is holding of hard time, what kind of measures is taken every year?
"We have you secure rest room of Hikarigaoka library and Hikarigaoka gymnasium for person who became upset as heat stroke measures and prepare for tank and drinking water at water station with ice and. With the cooperation of volunteer and public facilities of local high school student, we have you back up in area. As temporary restroom does not set up, you use park and library or gymnasium"
Prior preparations and clearing are great, too…?
As "it is event with music, we hold meeting with local inhabitants, and posting does flyer and repeats efforts to get understanding. In addition, there may be many stands, and member of the executive committee cleans neatly from 6:00 a.m. on the next day when person of branch cleared up as a large quantity of garbage appears every day. According to the place to hear, there seems to be team which collects garbage for these past around two years, and returns, and it would be very helpful. But thing is on nice mask when there is much garbage. It means that festival is energized if stand is fine"
Takahashi who talks when it is pride of executive committee once so far to have come over without accident. It is pride of Hikarigaoka that good point has dark!
Mutter of practice chairperson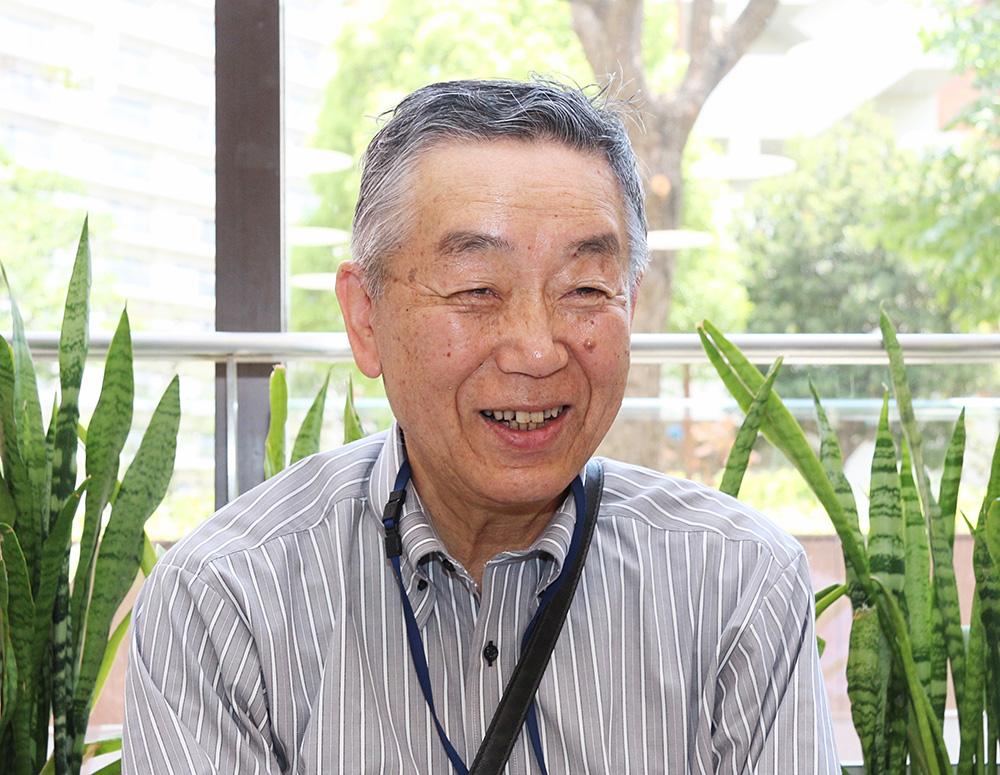 <photograph> YOSAKOI Festival in Hikarigaoka Park practice chairperson, Masakazu Takahashi
In fact, Takahashi who says dance very much when we are doing work of the headquarters that it is seductive not to be seen.
"We perform for festival having thick other good points plenty because we like trying out stands by festival from the old days. Though we do not dance by oneself (laugh), we love to see dance. We think that, anyway, it is music that good point is thick, and is the most important. As it is venue adjacent to Hikarigaoka housing complex, after all, as for some limit, volume and sound quality are important although there is. Force is entirely different"
Toward 2020, good point that has begun to change of Japan is thick
"2020 good points are thick, and, toward 2020 Tokyo Olympics Paralympics holding one year later, support project" seems to advance throughout Japan around Kochi.
"We should come by the Olympics deyosakoio appeal though we do not know whether there is actually opportunity when we can show venue deyosakoio of the Olympics yet"
About plan of Hikarigaoka that good point of 2020 has dark,
If "it is consecutive holidays on July 3 like usual, the Olympics begin, just before that, as it is thought that there is little confusion to become held, it always plans schedule of just what, but it has top priority, at first, to perform good point dark festival in this year without accident. We seem to try so hard that we can continue for a long time from now on.
The thirteenth YOSAKOI Festival in Hikarigaoka Park details information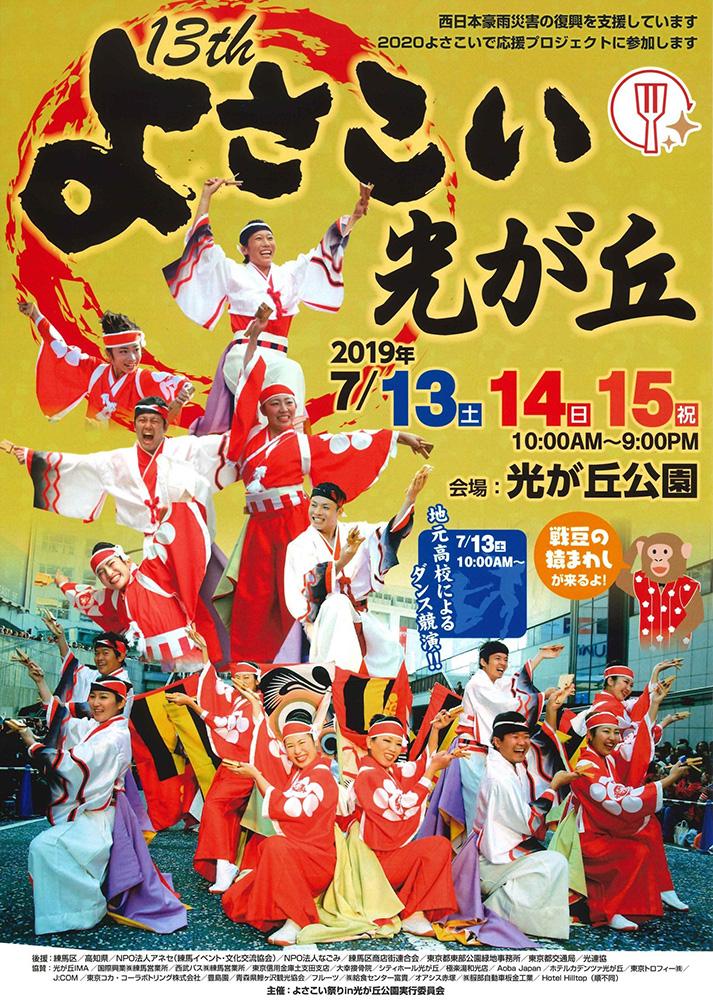 <the date and time>
Each Saturday, July 13, 2019, 14th Sunday, 15th Monday (holiday) from 10:00 to 21:00
<program>
Opening ceremony including dance contest with Saturday, July 13 10:00 - public entertainment local high school
Dance by team having thick Sunday, July 14 10:00 - good point. Finally announce results by judge, and there are dance announcement, boisterous dance of receiving a prize 12 teams, closing ceremony.
Dance by team having thick July 15 Monday (holiday) 10:00 - public entertainment good point, receiving a prize team dance boisterous dance closing ceremony
<venue>
Hikarigaoka Park
・Diameter of contact: In front of Hikarigaoka inhabitant of a ward center - Hikarigaoka reVin ※Only as for 7/14
・Stage: Special stage of Hikarigaoka Park entrance
・Parade: Tree of lily open space of the Hikarigaoka Park north side
<contact information>
Telephone: 03-3976-7877 (Takahashi)