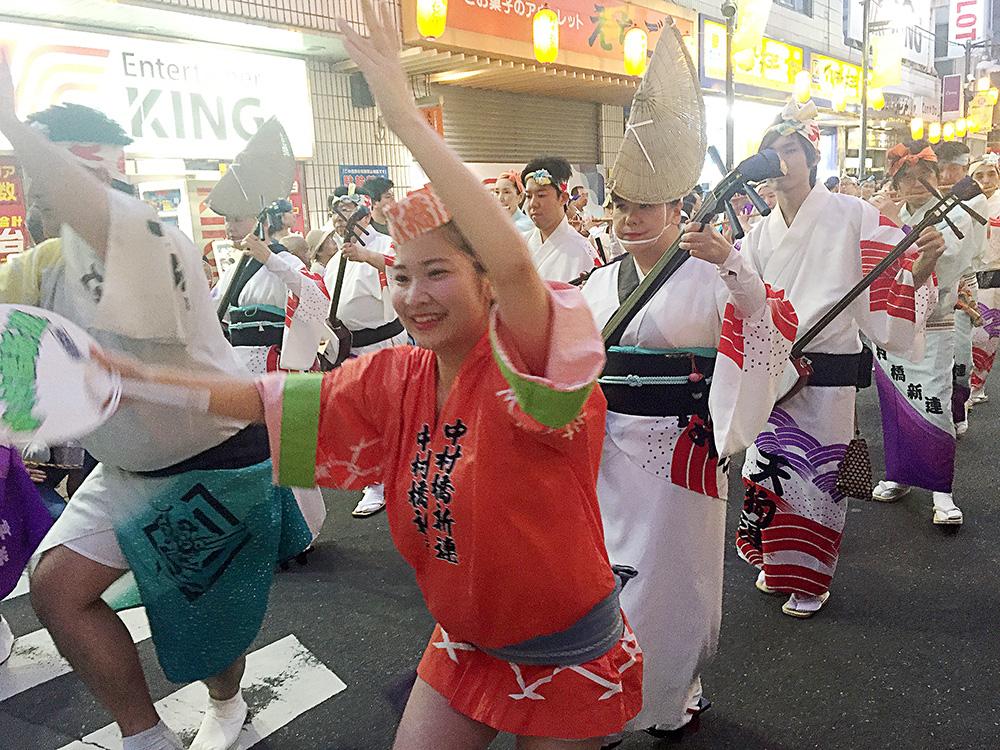 |

Nerima tourism center
Column
"The 44th Nakamurabashi Awa dance" to be able to enjoy hotly close Saturday, August 31, 2019, Sunday, September 1 holding
---
"Nakamurabashi Awa dance" is summer annual event held in front of Seibu Ikebukuro Line "Nakamurabashi Station" for two days of Saturday, August 31 and Sunday, September 1. Is famous as two major Awa Folk Dance of Nerima-ku, but for the 27th "wait Awa dance that came" of Nakamurabashi history is old; is the 44th this year. About 600 dancers are "*" semasu by dance both children and adults!
We check basic information of Nakamurabashi Awa dance!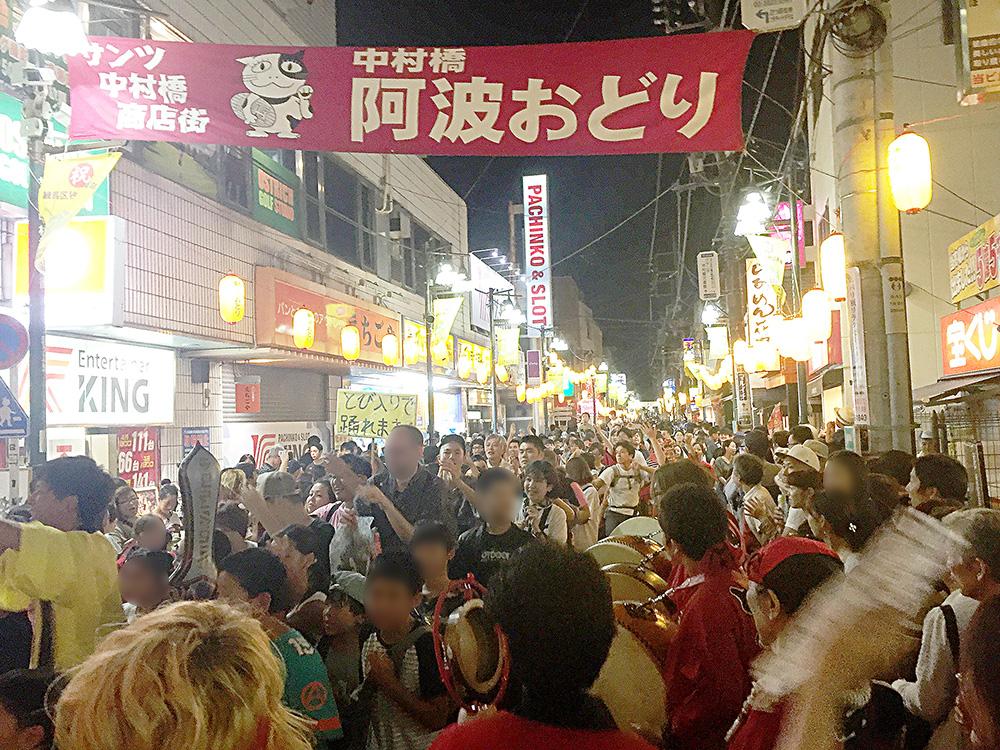 <photograph> Nakasugi-dori St. which overlooks the north side from Nakamurabashi Station. It is crowd of the best part in dancer and the audiences!
The date and time: Eve Saturday, August 31 from 15:00 to 20:30
   Public performance Sunday, September 1 from 14:30 to 20:30
   *It is rain or shine with both days
Place: The Seibu Ikebukuro Line "Nakamurabashi Station" outskirts
Sponsorship: santsu Nakamurabashi mall promotion association
URL concerned: http://nyanpy.com/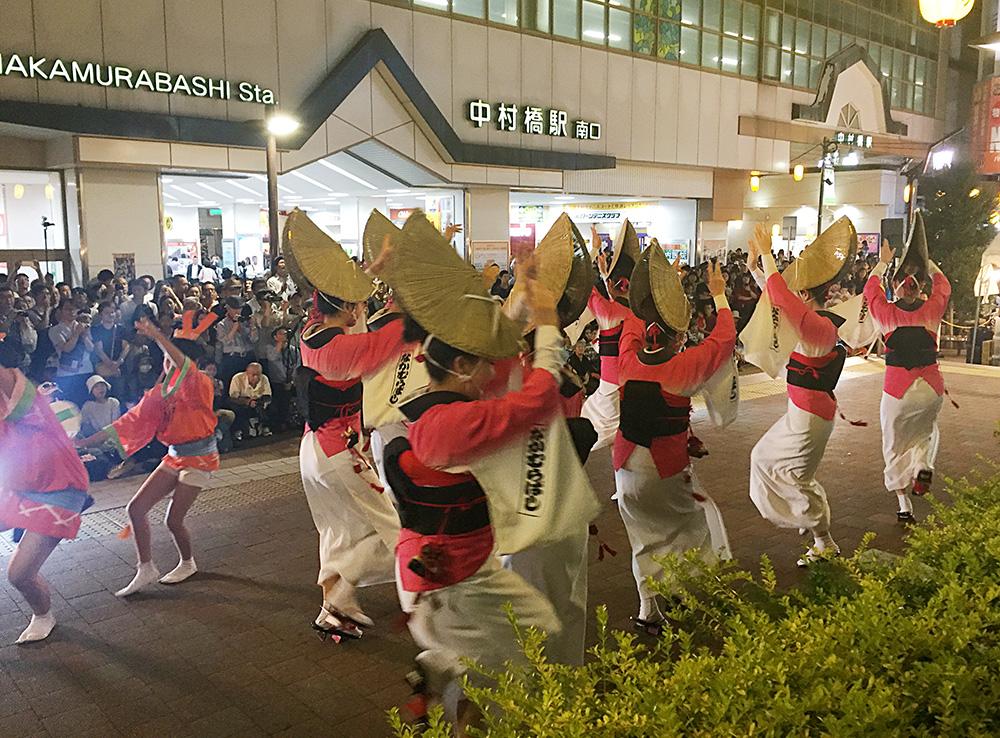 <photograph> Stage dance of open space in front of Nakamurabashi Station
*The eve (August 31, Saturday)
Six participate in Awa Folk Dance. There is ream coming up only for the eve. Is the station square from 15:20, in the stage of performances such as song and dance, guitar, hula, street performance! Furthermore, annual flea market (from 15:00 to 18:00) is held. About 20 open a store using under the eaveses of store.
*Public performance (September 1, Sunday)
12 participate in Awa Folk Dance. We start opening ceremony at 17:00 in the station square. Awa Folk Dance starts at 17:30! We parade straight around about 300m at mall. As there is stage dance of the station square at the same time, too, as for this without passing over.
We are good though we enjoy on seeing dance! On the day we are good though we enjoy by jumping in!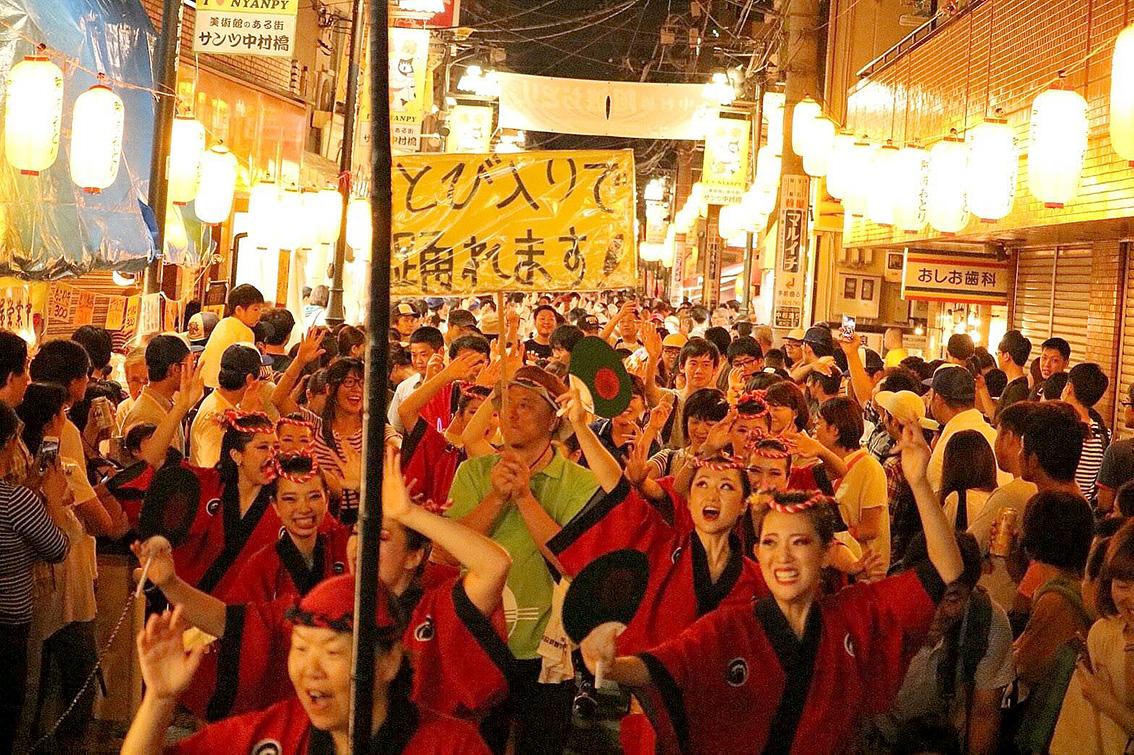 <photograph> General person participates in ream of kizusakumaiodorishudan*sen by free participation, too!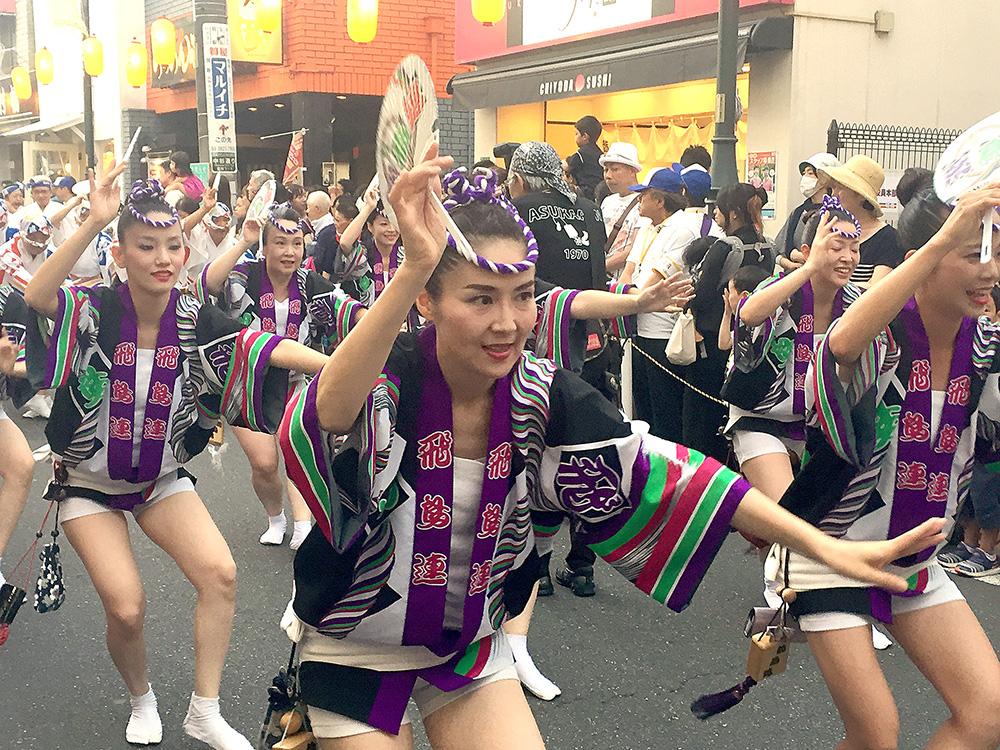 <photograph> Woman of Asuka "dodges", too
Characteristic of "Nakamurabashi Awa dance" being what is held at mall that is not wide like main street, and distance of dancer and the audience being at all neighborhood, force perfect score! Sound of musical accompaniment affects the internal organs, too, and encouragement and applause to dancer are sent directly, too.
If while we see, it becomes saying "oneself wants to dance!"…! On the day of the public performance (only on September 1), there is chance of jumping in. Please check barker broadcast of past 18:00 and service list of ream of flyer on the day to distribute. (plan of around 18:23)
Mainly on local ream, let's enjoy individual dance! (participation consecutive information)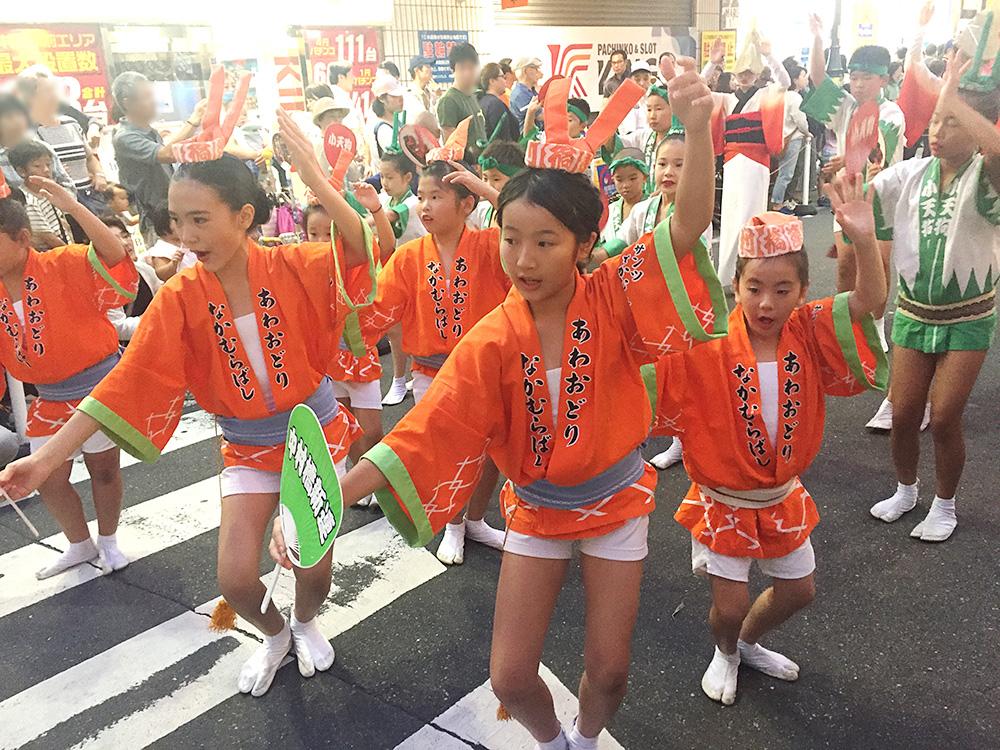 <photograph> Nakamurabashi new ream, happi coat look go perfect, too!
"Child dance" that is lovely "woman dance" that covers with sedge hat deeply, and is flexible "man dance" that is exciting by shout of yattosa. By ream, clothes vary really in the generation when choreography also constitutes musical accompaniment, too. That is individuality of ream and becomes attractive.
"Japanese radish ream" of local ream is association of Nerima-ku hearing person with a disability and joint ream of sign language circle Nerima fist society, and half of members or more are hearing people with a disability. We decide model in movement and eye contact of friend and show wonderful dance not to let you feel handicap.
The professional group "Treasure Ship" (as for the official name kizusakumaiodorishudan*sen) of Awa Folk Dance first Japanese in standing out conspicuously while there is much Awa Folk Dance of the orthodox school called original form (result butterfly) that inherited tradition. Many overseas performances attract attention by cliff, showy make and intense performance, too.
<< participation ream and related site >> (a i u e o order)
・Asuka: http://asukaren.com
・Johanna dream ream: https://m.facebook.com/okame.awaodori/about
・Oak ream: Only the eve (August 31) appears
・kasei ream: https://m.facebook.com/pages/category/Community-Organization/ or result consecutive -369020693216519/
・Kawatsura, Kume: http://kumegawaren.web.fc2.com/rensyoukai.html
・Sakura: http://sakura.daa.jp/about/index.html
・kizusakumaiodorishudan*sen: https://takarabune.org
・Japanese radish ream: http://m.daikonren1986.webnode.jp
・Horsetail ream
・higashishusairen: http://www.nazonoukiyoeshi.com
・Nakamurabashi new ream: http://id4.fm-p.jp/124/bashiren/
・Peaceful ream
・mihono ream: http://mihono.net/
Gourmet information that is indispensable at event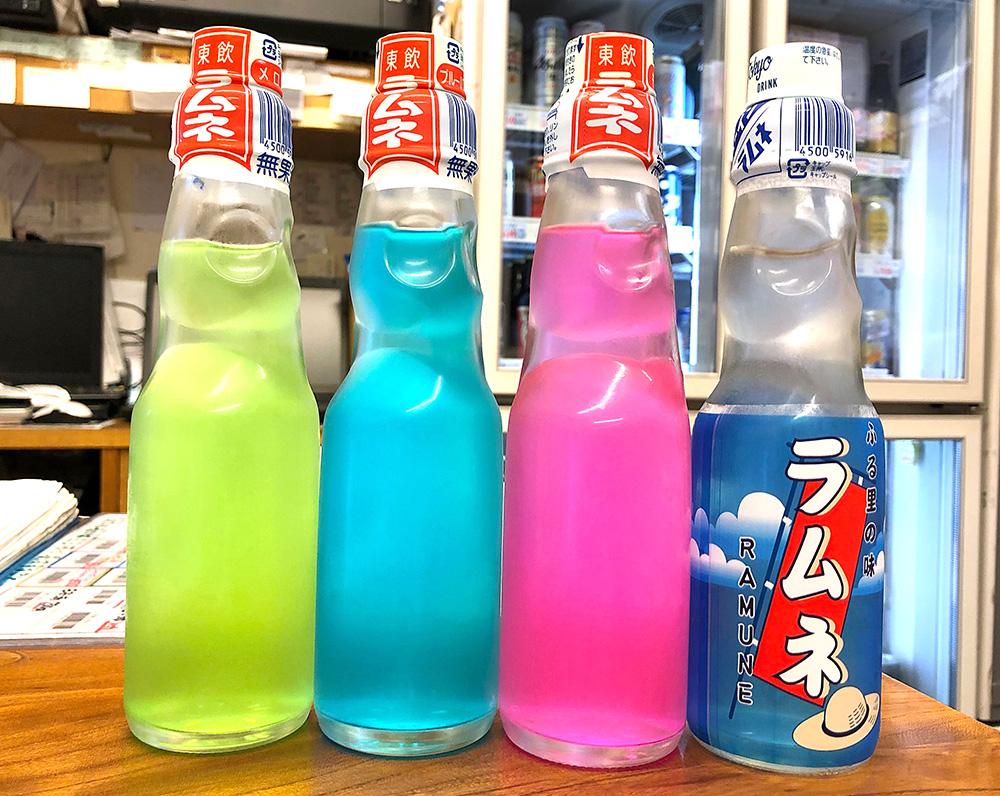 <photograph> Lemon pop to sell in 11 shop liquor shop is colorful, and it seems to be instagrammable!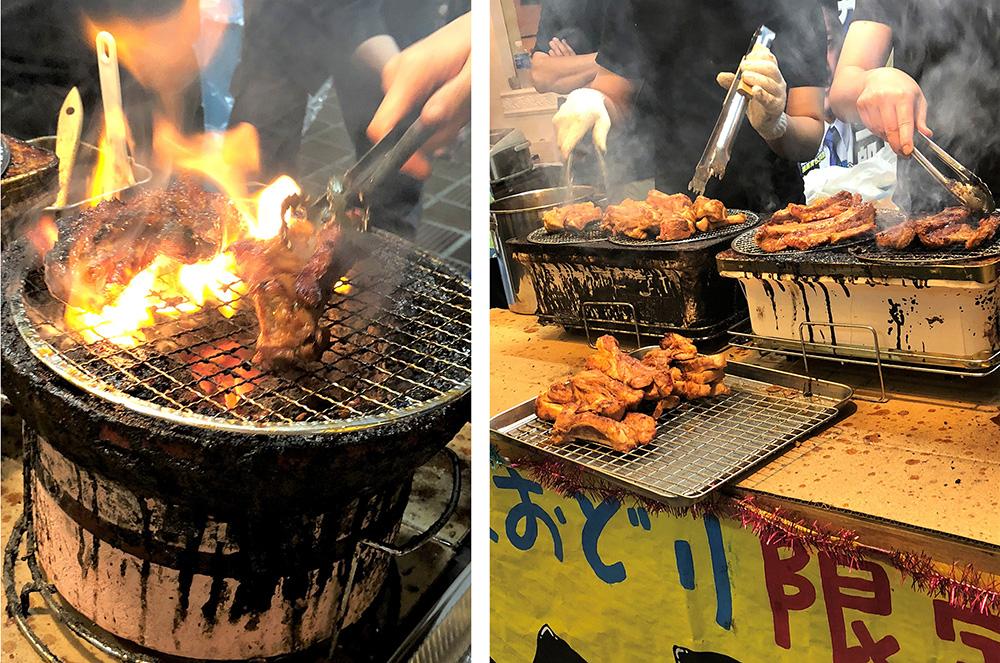 <photograph> Char-grilled sparerib! Be provoked by smell and smoke…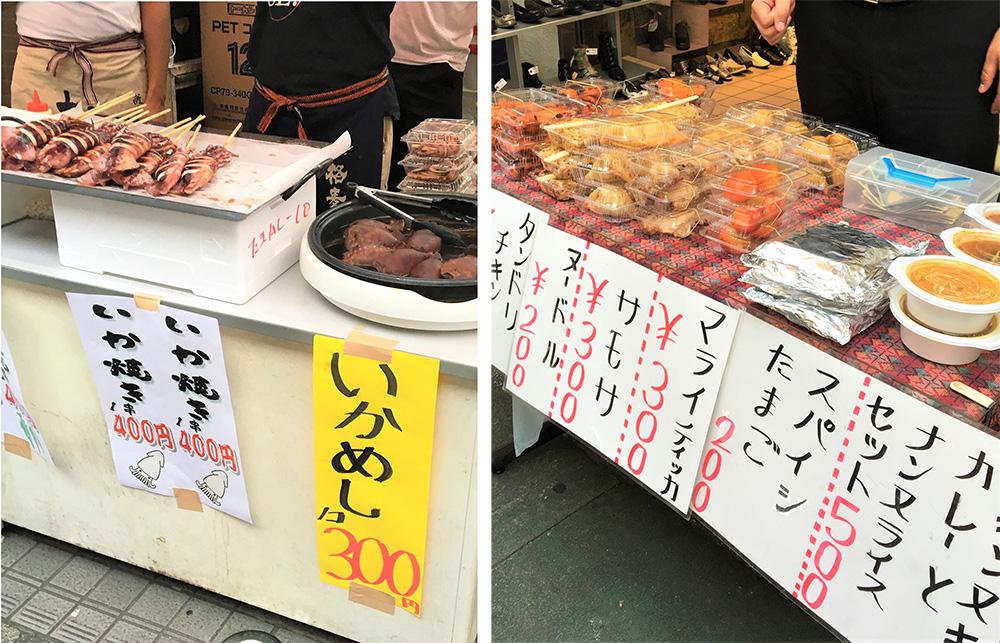 <photograph> We will try out various taste
30 or more refreshment stands open a store from mall including takoyaki and Yakisoba, cotton candy, lemon pop and canned beer, yoyo and air balloon. As it were, it is flavor of fair. If sparerib of fried butcher shop is delicious with popularity every year, it is reputation. In connection with mascot character of mall; there is "mew P dorayaki, too" ♪ It is unusual, and it is fun only by event to can eat the way magnificently.
Street and sideway of mall are slightly full of well-known stores if breath wants to be able to begin!

Public transport or bicycle is recommended to visit!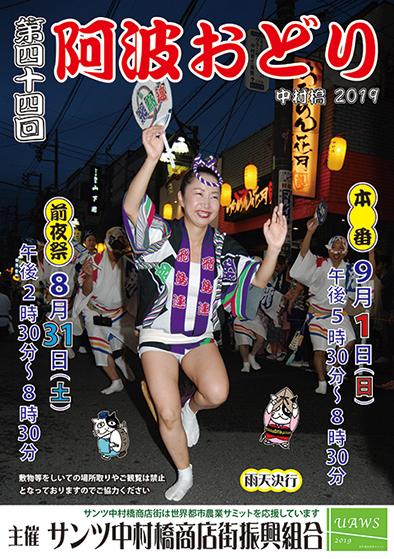 ・Parking lot
Please use pay parking lots of neighborhood especially as you do not prepare. As congestion is expected, please use public transport as much as possible.
・Bicycle parking lot
We are free of charge, but bicycle parking lot, please usually use bicycle parking lot (Nakamurabashi Station west bicycle parking lot) of underpass in front of Nukui library until two hours as it is left open free for 24 hours during period.
・Restroom
We install temporary restroom in small open space in the south side of Seiyu. In addition, please see as on the day we mark store which can use restroom for flyer to distribute.
"Nakamurabashi Awa dance" that predecessors in the family line built will become lively this year!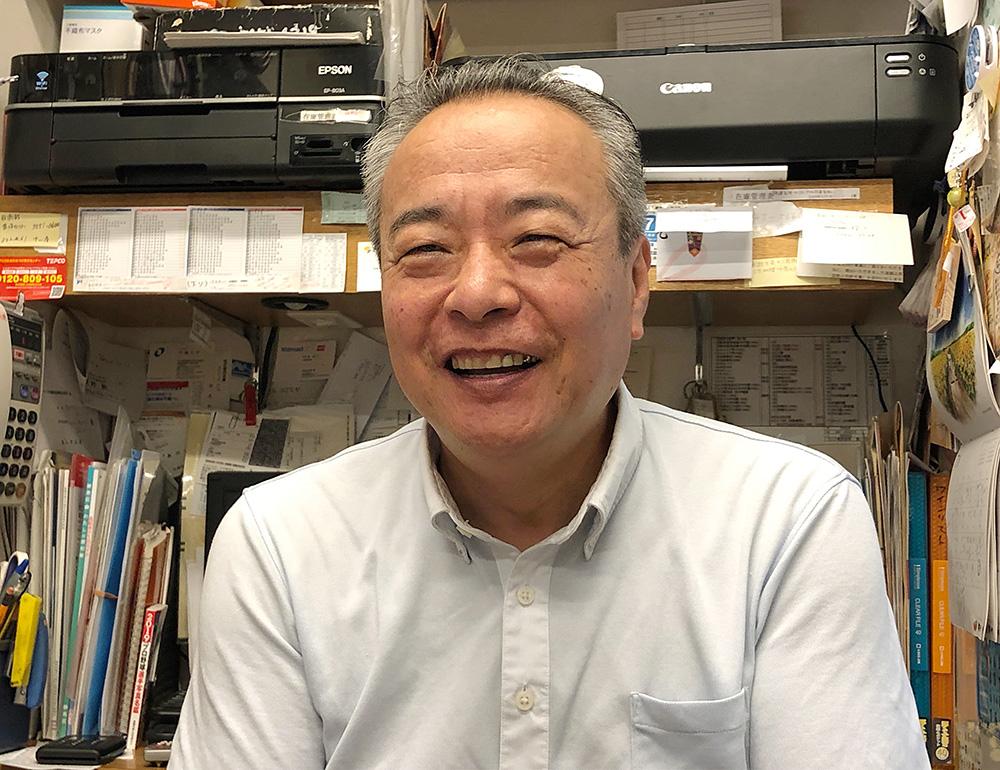 <photograph> santsu Nakamurabashi mall association of sponsorship, Kenji Emura (talk) of director
"Nakamurabashi Awa dance" started in 1976 (Showa 51). It is opportunity that people belonging to set of boasters in Koenji lived in apartment of mall by chance. For activation of mall, "let's try Awa Folk Dance in Nakamurabashi!"; was talked, and volunteer of mall was taught musical accompaniment than set of boasters.
To musical accompaniment of amateur, proprietress and daughters of mall danced, but just walked for feeling such as Bon festival dance in a stream still more (laugh). We had you participate in ream of "Koenji Awa dance" that began in Nakamurabashi earlier for 19 years from the first and had you heap up.
We would say to make ream at mall and we gathered children who were older than third grader and made "Nakamurabashi ream" and participated from the second. Three our children danced. (* Nakamurabashi ream succeeds in Nakamurabashi new ream in 2008)
In addition, local financial institution and companies, telephones of the NTT Co. era, ream of Self-Defense Forces have participated. But the audiences did not gather even if we ran sound truck, "there is Awa Folk Dance" to around 13 times (wry smile).
While we repeated times, people came to gather, but, commencing with safety management, bicycle parking lot and restroom, problem of garbage were given, too. Fortunately we are spared very much as it is volunteer, and approximately 100 people support the guards from local group.
We think that attendance surpasses well 3,000 people now. Seibu Ikebukuro Line is connected to Motomachi-Chukagai, and the convenience to transportation improves, and recognition went up by having continued what became often taken up by thing, the media where arriving person increased to, and there will be from distant place in the background.
You come and see Awa Folk Dance only in Nakamurabashi and eat and dance, and please enjoy!
(we provide photograph the fourth one from the top from kizusakumaiodorishudan*sen)