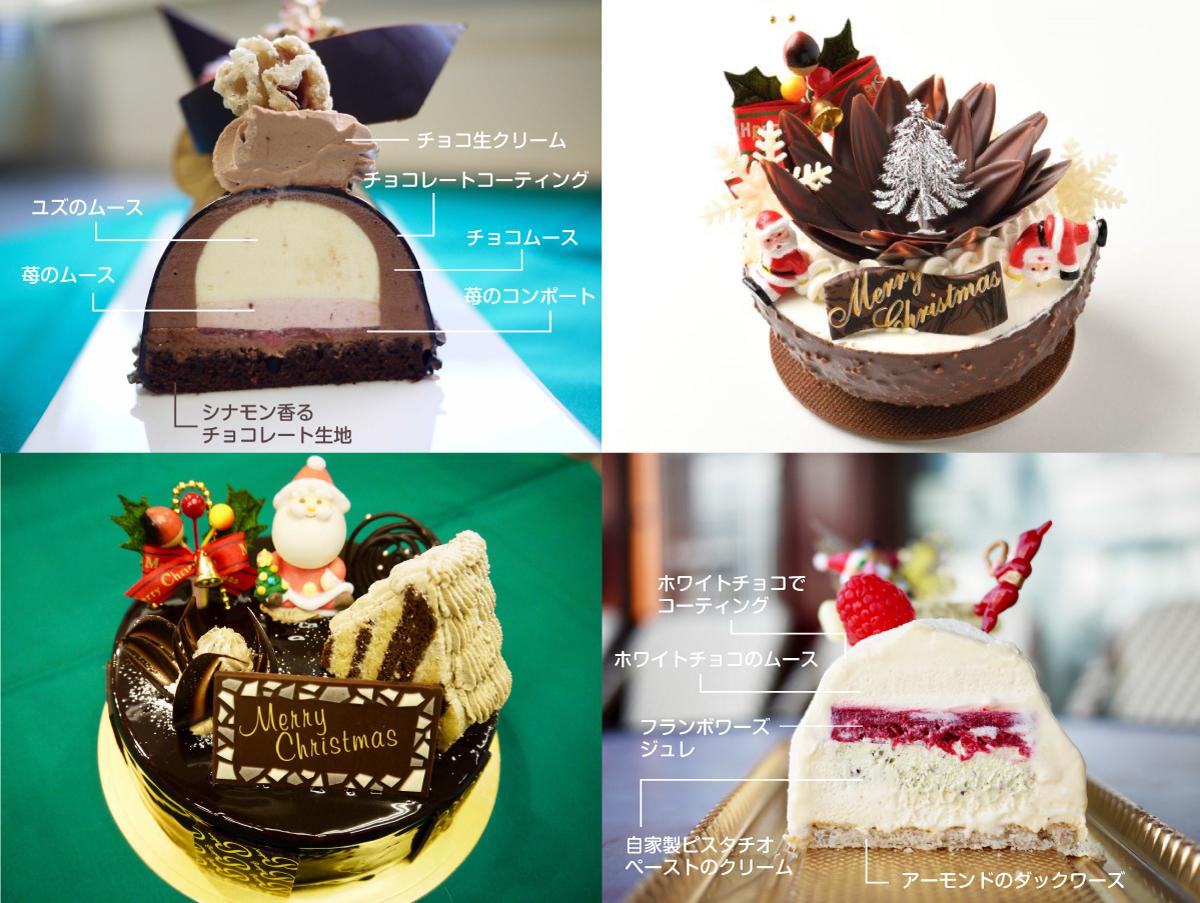 ---
Let's buy cake ♪ Then, will child not choose favorite thing all the time?
Though we ate such gorgeous cake at the time of single person, we feel like eating only favorite thing of child for these past several years. . .
In fact, as for the Christmas cake, shop of any place prepares for the best thing of the year as the collected studies of one year.
Therefore I (mom) chose favorite thing as Christmas of this year. (as objection seems to come, but the measures are thought about by children for relief!)
Then we introduce five careful selection!
It did not melt in mouth gently! Christmas cake "patisserie abroom" of soft and fluffy mousse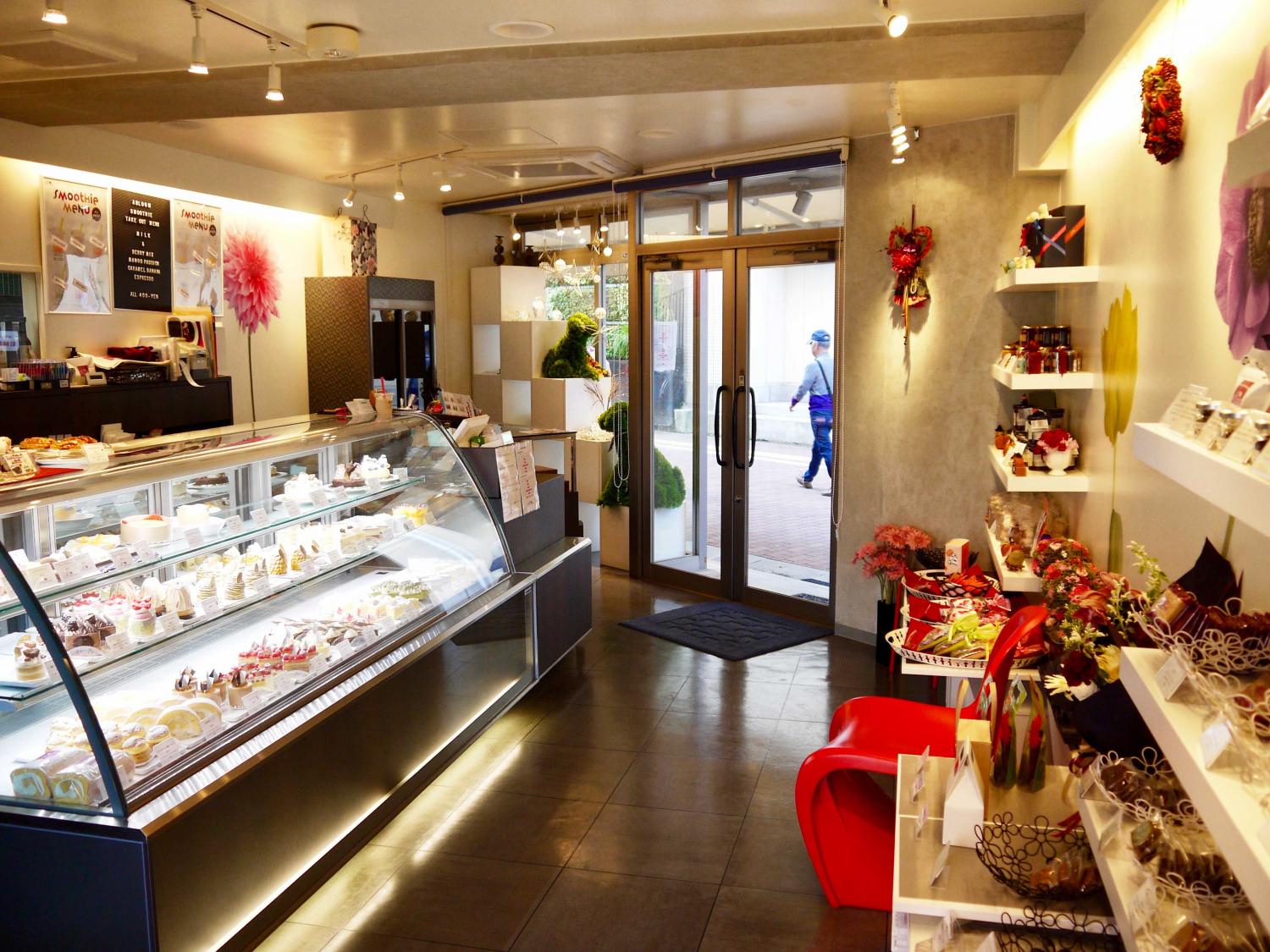 Go out the Shakujii-Koen Station west exit; and 30 seconds. Patisserie close to the station which there is on the same side of general store and apparel shop.
Stylish, stylish cakes become topic between moms.
With Abloom (abroom) "flower blooms…In meaning called ", wish, "wonderful flower be made to bloom for happiness through cake" seems to be put. Romantic ...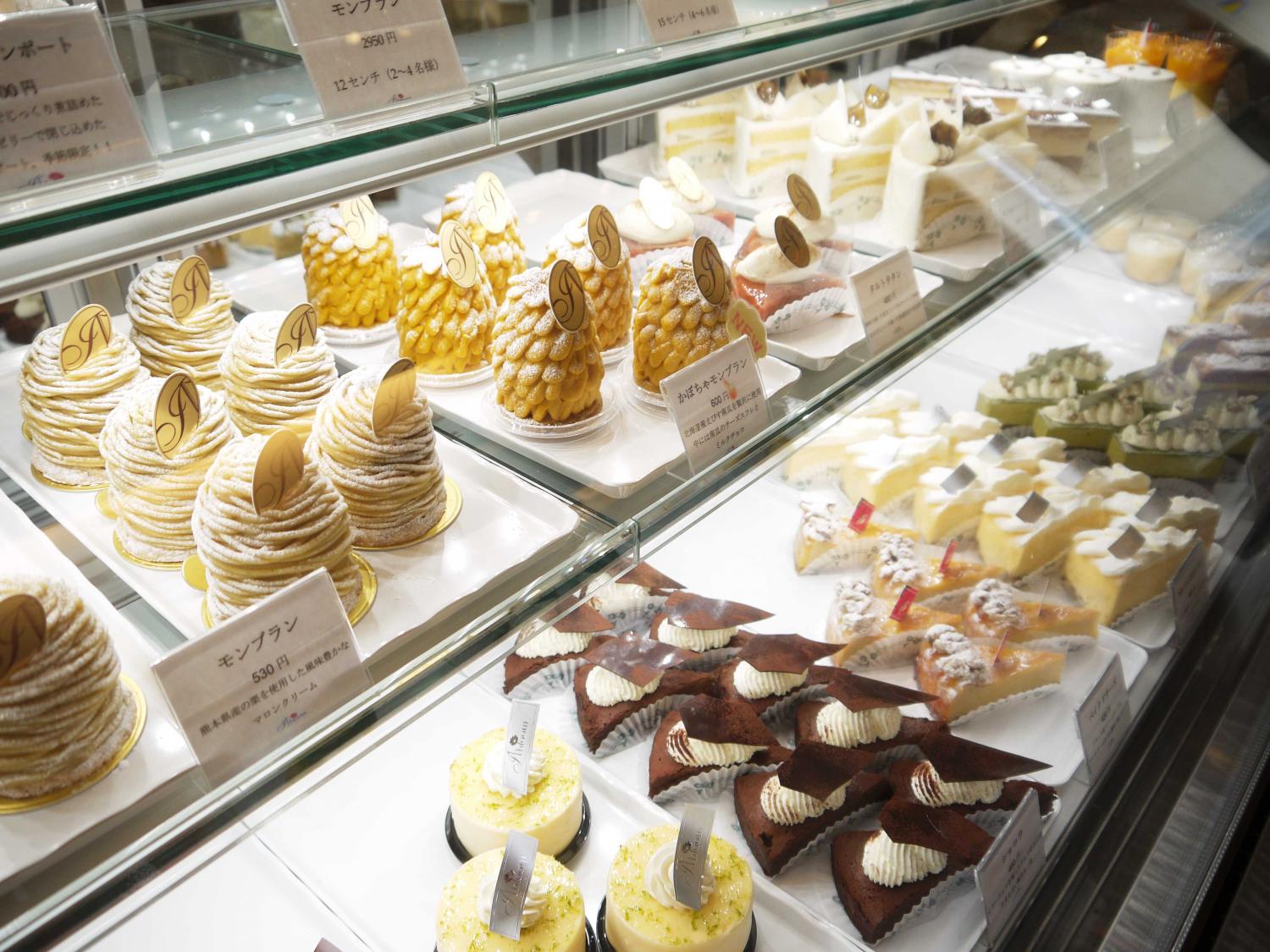 20 or more kinds of cake always equals showcase of cake.
Anything is like work of art beautifully. After all, it has good taste! Stylish.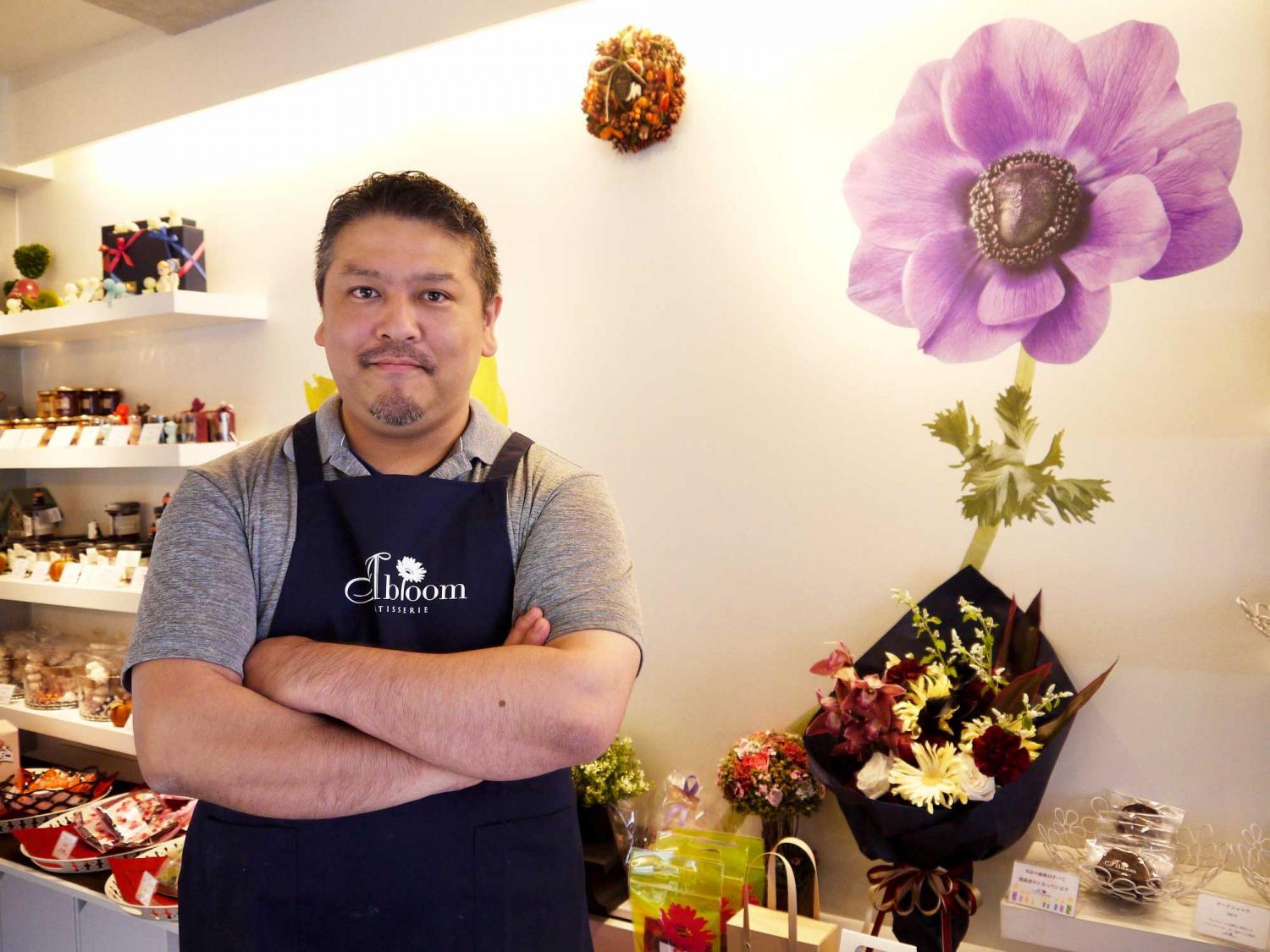 Asakura of owner chef is patissier with experience that acted in "the Peninsula Tokyo" "Park Hyatt Tokyo".
Original sweets that the sum and Asian nado, various tastes are mixed as for the sweets which Asakura cooks.
And unlike image of cake delicate appearance ikatsui (laugh)! The gap is good, too♪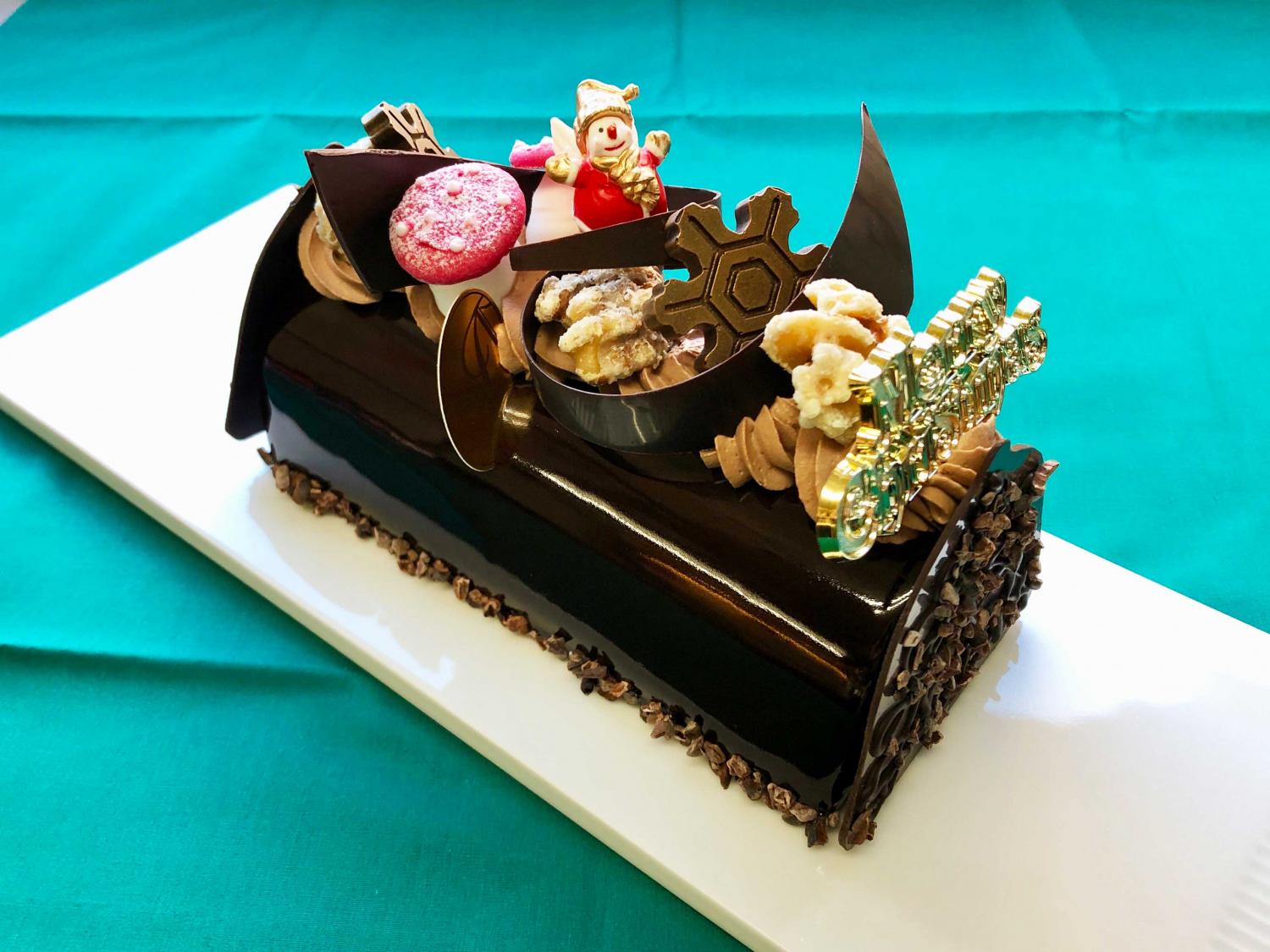 Cake noiitoko collecting where Christmas cake of abroom was popular this year! Recommendation "Apollo 2019."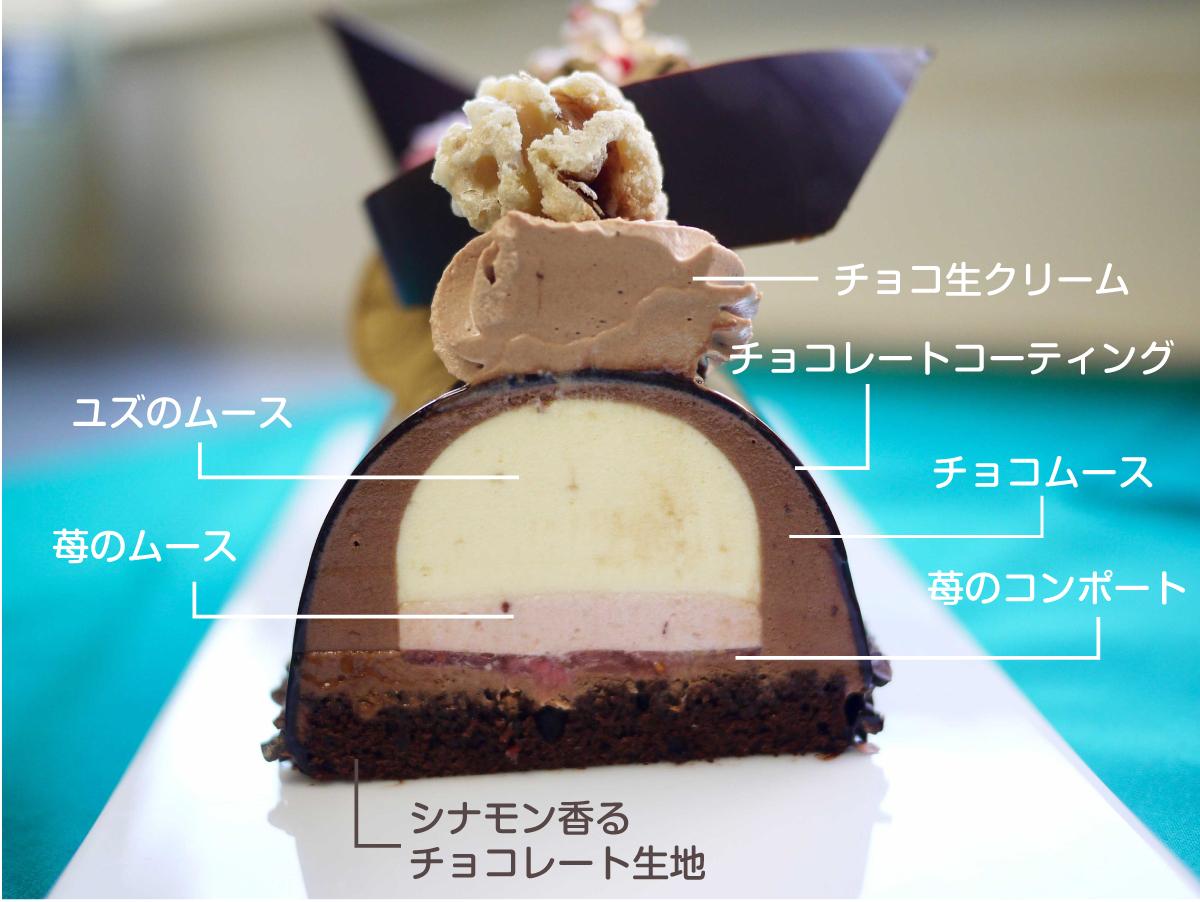 Seemingly they look like thick chocolate cake, but the contents are artistic mousse cake that it was in layer where many taste is complicated. When merge many layers, and eat, heavy chocolate and sour-sweetness. And mousse of a certain citron says inside of chocolate mousse and works.
Texture of compote of strawberry of secret ingredient is interesting, too. Finally cinnamon that it was hot to stay on the tongue. Combination of feelings is good with heavy feeling clearly. It was difficult to cut as it was very soft!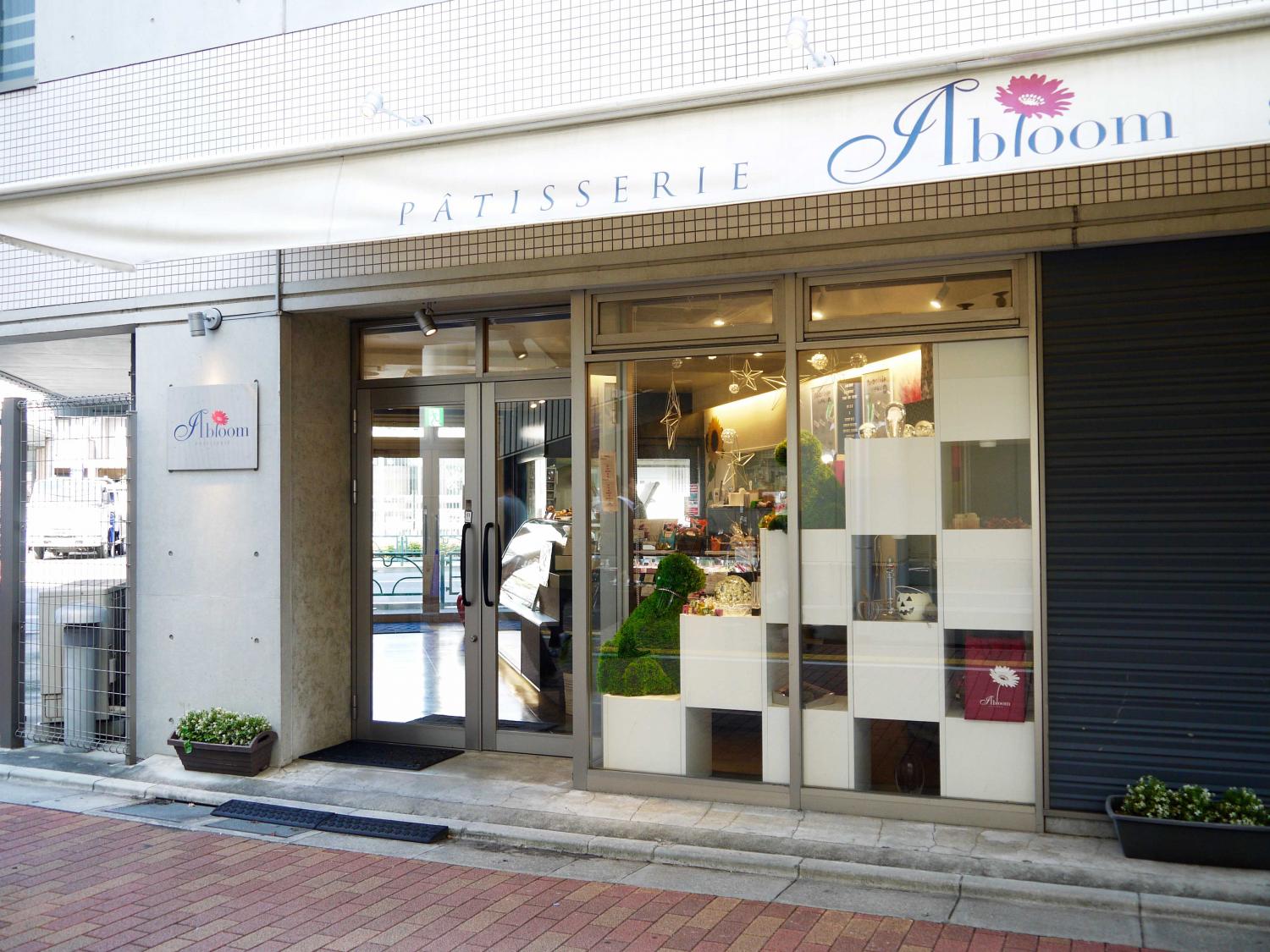 Pâtisserie Abloom (patisserie abroom)
Address: 4-2-6, Shakujiimachi, Nerima-ku CROSS the first floor of the building
Telephone: 03-6913-2007
Business hours: 10:30~20:00
Regular holiday: Every Wednesday, third Tuesday Thursday (there is possibility of change for the end of December and early January. Please confirm in HP or facebook)
HP: http://patisserie-abloom.com
<Christmas cake>
Brand name: 50 Apollo 2019-limited 4,980 yen (tax-included)    
Reservation method: We list in reservation list to be included in flyer of store, and reservation, rate pay in advance at store
Reservation period: Until from November 1 to December 16
Receipt period: From December 21 to December 25
Though it is cake, is it hemisphere type? Artistic Christmas cake "patisserie plastic Nets Oizumigakuen Main Store" which overturns common sense of cake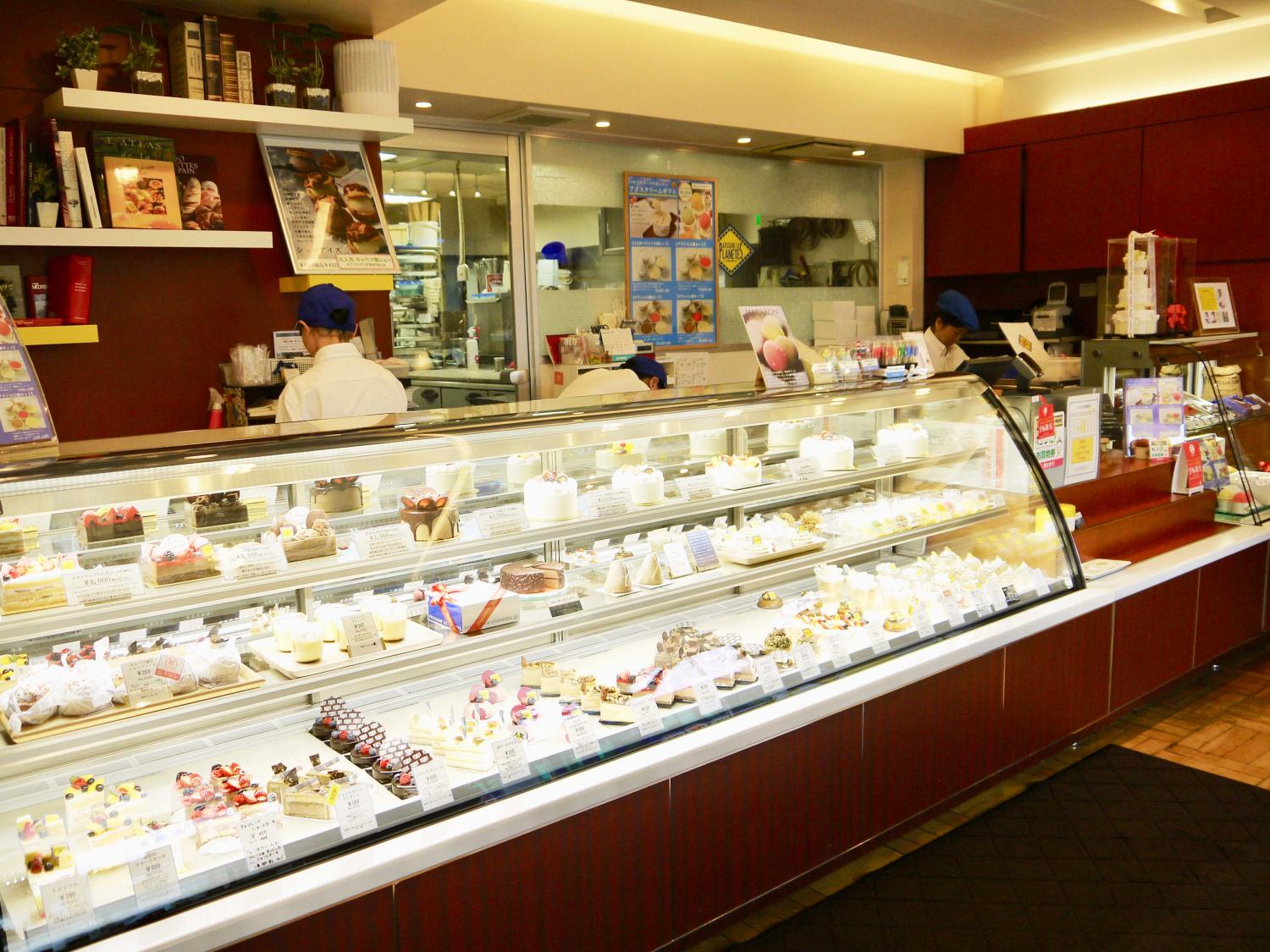 The second shop was made in Ekoda and became topic recently.
Oizumigakuen Main Store is slightly far from station, but we want to eat this cake, and coming people do not die out to change bus, and to buy.
Concept of shop "making cake that all people can share smile." It is celebrity shop that opens a store in department stores.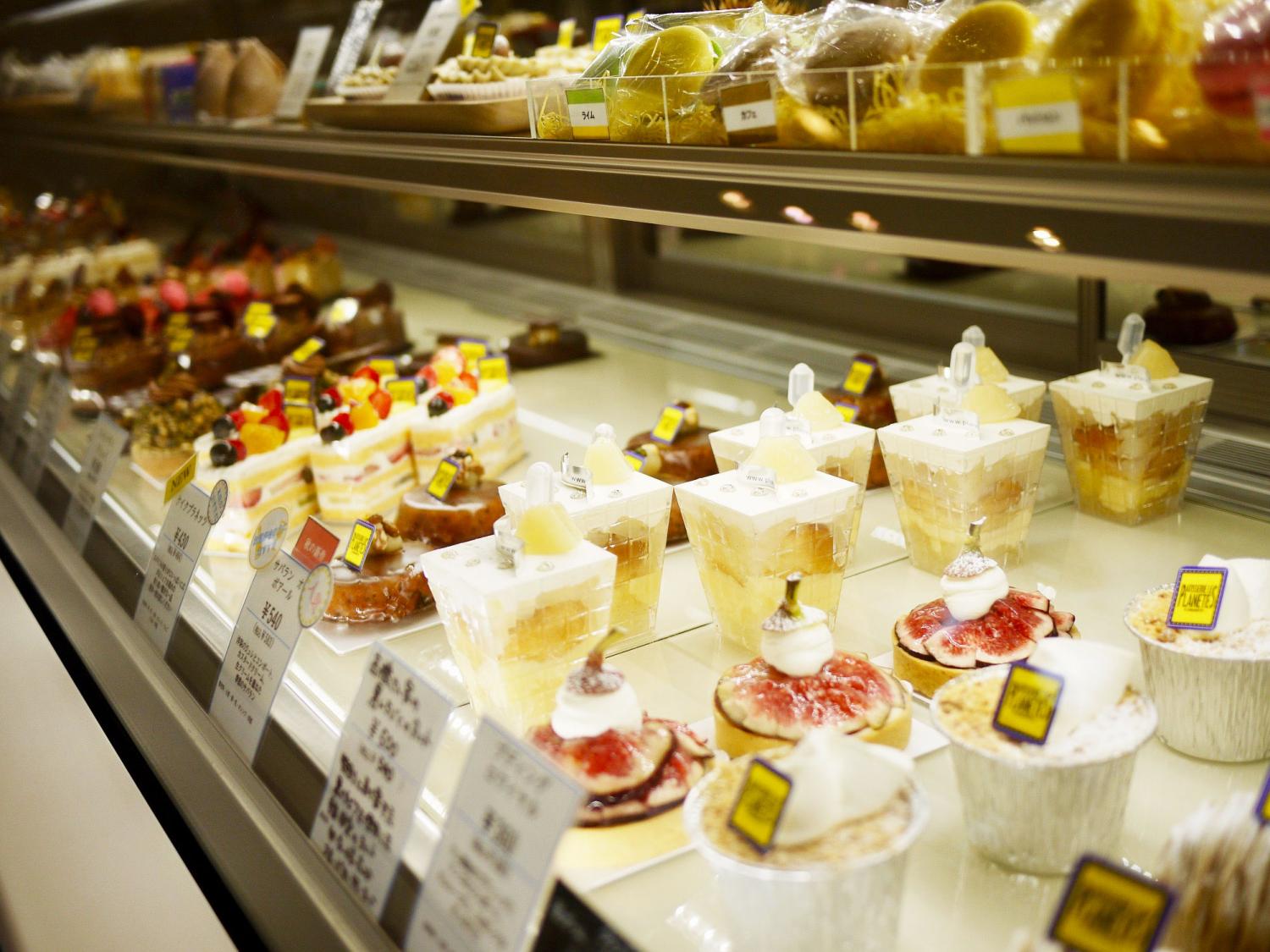 Visitor comes incessantly with the opening time.
Colorful cake is put to showcase, and limited products seem to form a line on Saturday and Sunday. There is Nerikore 2018 authorized product "Cream puff of Field, too".
Winning a prize higher as for the chef Yamamoto for 1,994 years in contest of the French highest authority, patissier which it was chosen as confectionery World Cup representative from Japan afterwards, and acquired the world second place in chocolate section. We take office as "association of Tokyo confectionery's managing director director" and seem to be laying emphasis on upbringing of young engineer carrying the next generation now.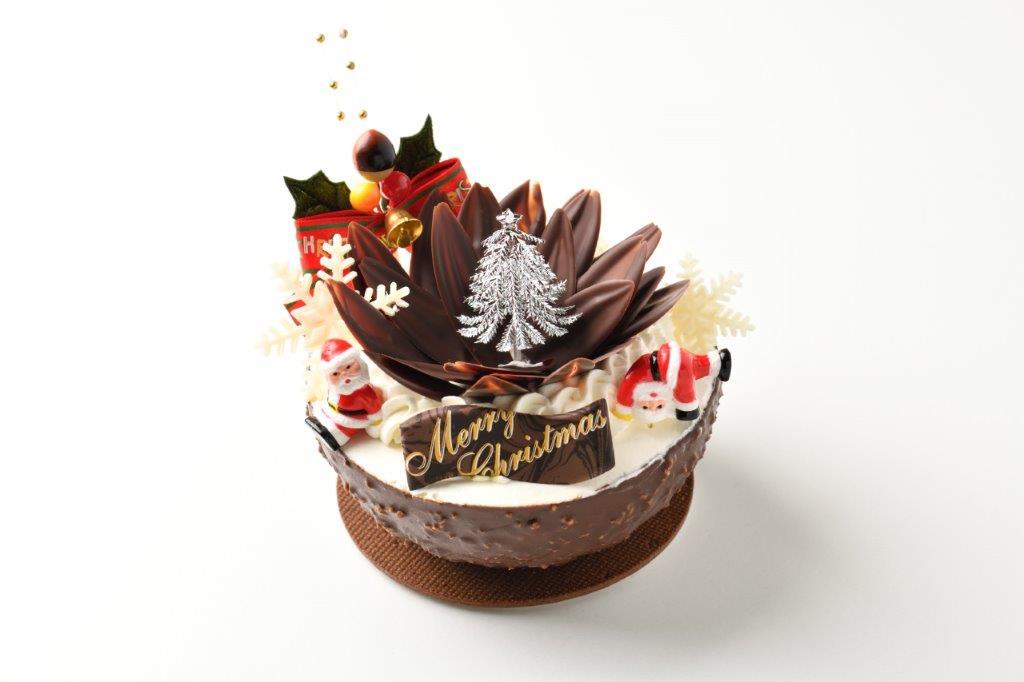 "Christmas collection" that announces Christmas cake, oh, to be surprised at every year. It is already like fashion show.
Christmas cake which it is totally different and can make only with chef few Yamamoto last year in another store is shown every year.
Recommendation "2019 in special Christmas." Seemingly we look like normal chocolate cake, in fact, is the bottom container of chocolate on the dish of chocolate cookies? Too novel. As we do not come to fall down, don't worry (laugh).
Is there not sense of incongruity when we cut sponge and cream when we put knife? All is soft equally. But both texture and taste are different. It is already work of art!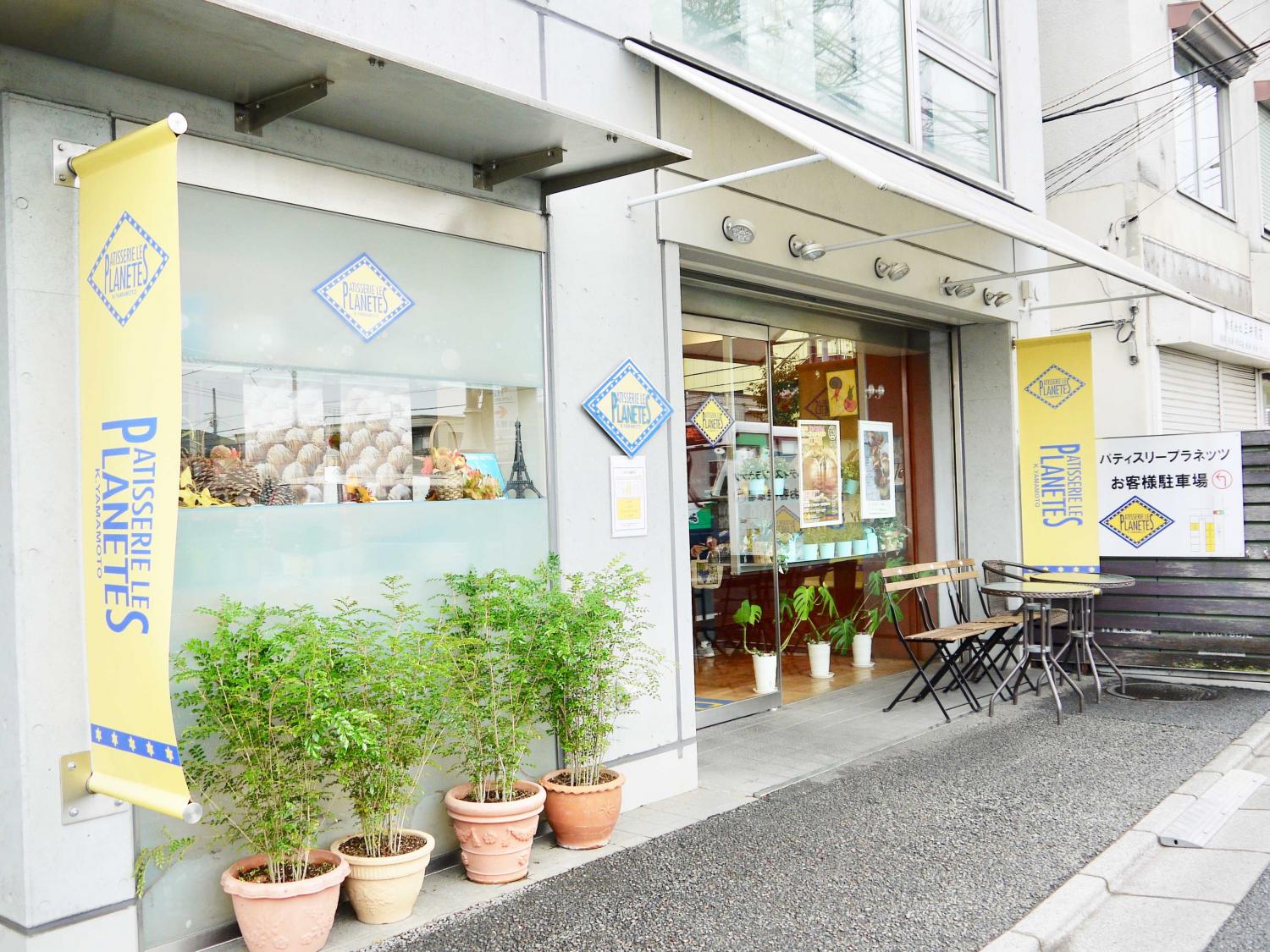 PATISSERIE LES PLANETES (patisserie plastic Nets Oizumigakuen Main Store)
Address: 5-8-20, Oizumigakuencho, Nerima-ku
Telephone: 03-5933-1233
Business hours: 10:00~19:00
Regular holiday: There is every Wednesday, no fixed holiday (we do business on Wednesday, December 25)
HP: https://www.planetes.jp
<Christmas cake>
Brand name: Special Christmas 2019 diameter about 14cm5, 940 yen (tax-included)    
Reservation method: Store and our restaurant homepage (both prior payment). Impossibility to make a reservation over telephone
Reservation period: Until Tuesday, December 17
Receipt period: From Saturday, December 21 to 25th Wednesday
Christmas cake such as art work! "rotonnu"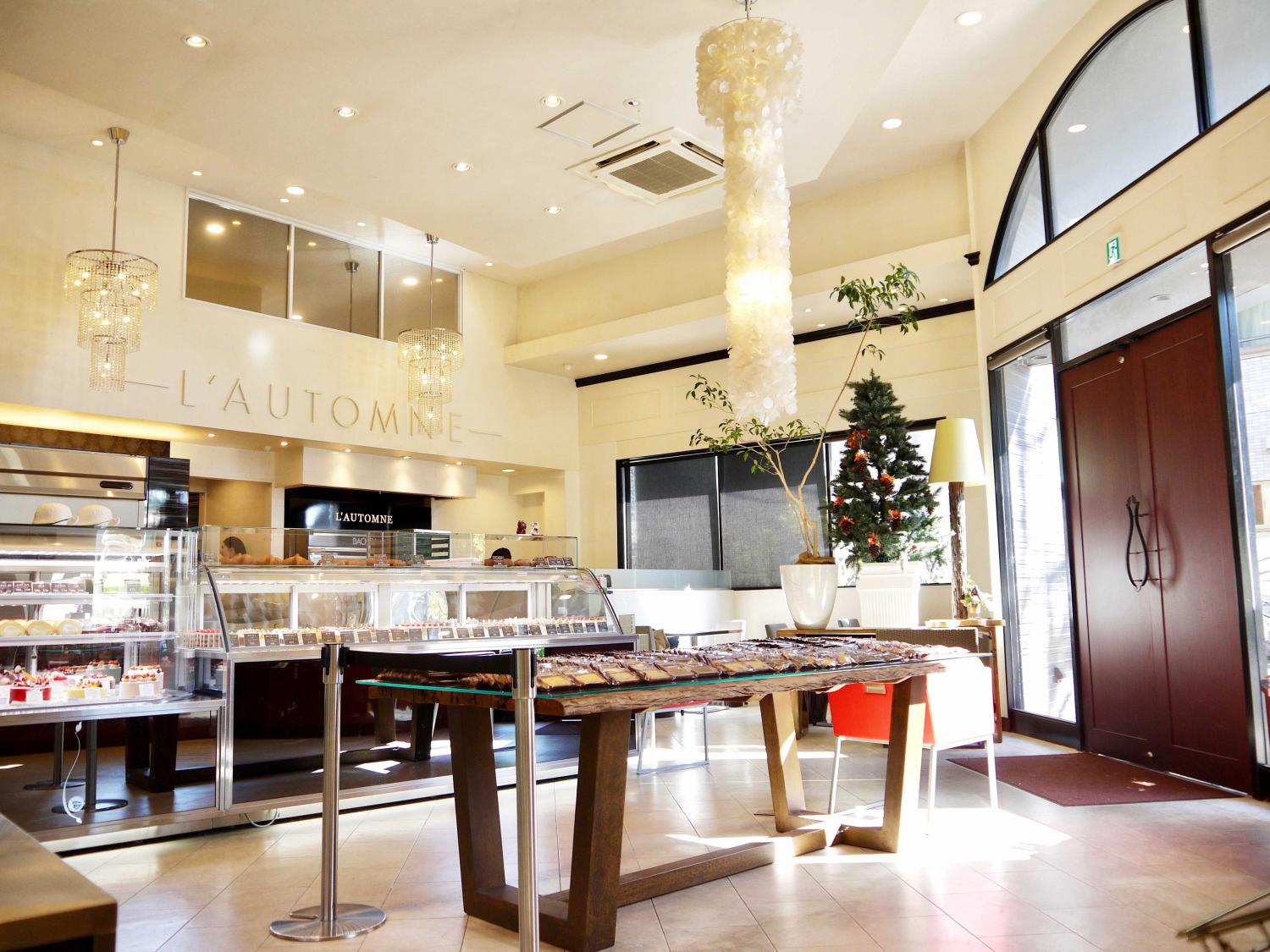 It is Nakano-ku, but introduces as it is almost Nerima-ku. "rotonnu Nakano shop" where Shin-Egota Station is immediate. There is no patisserie of this area in 23 wards very much. And chic interior in shop and expensive ceiling are totally hotels of France or seem to be in high quality department store. We can feel rich when we come here. We can eat slow cake in eat-in space.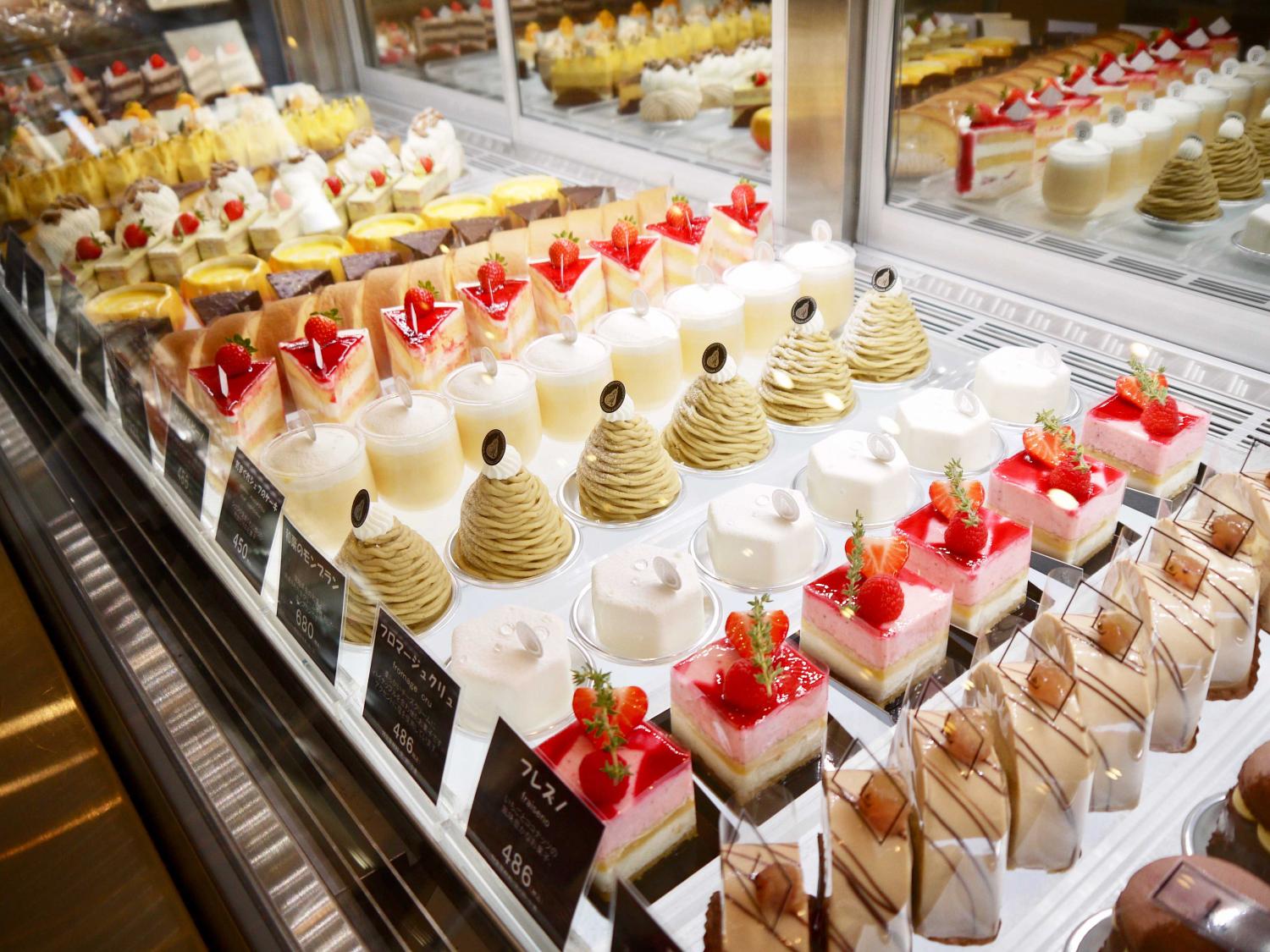 Showcase which 30 kinds of regular cakes are displayed at is colorful.
It is beautiful to see the whole! We think to there and will arrange. Chocolate and macaron, type of baked confectionery are fun other than cake just to look around shops with richness♪
Famous patissier that chef Hirotatsu Kanda won in many contests in the country and France.
As for the sweets to build up using material which selected carefully, both appearance and taste are impression things!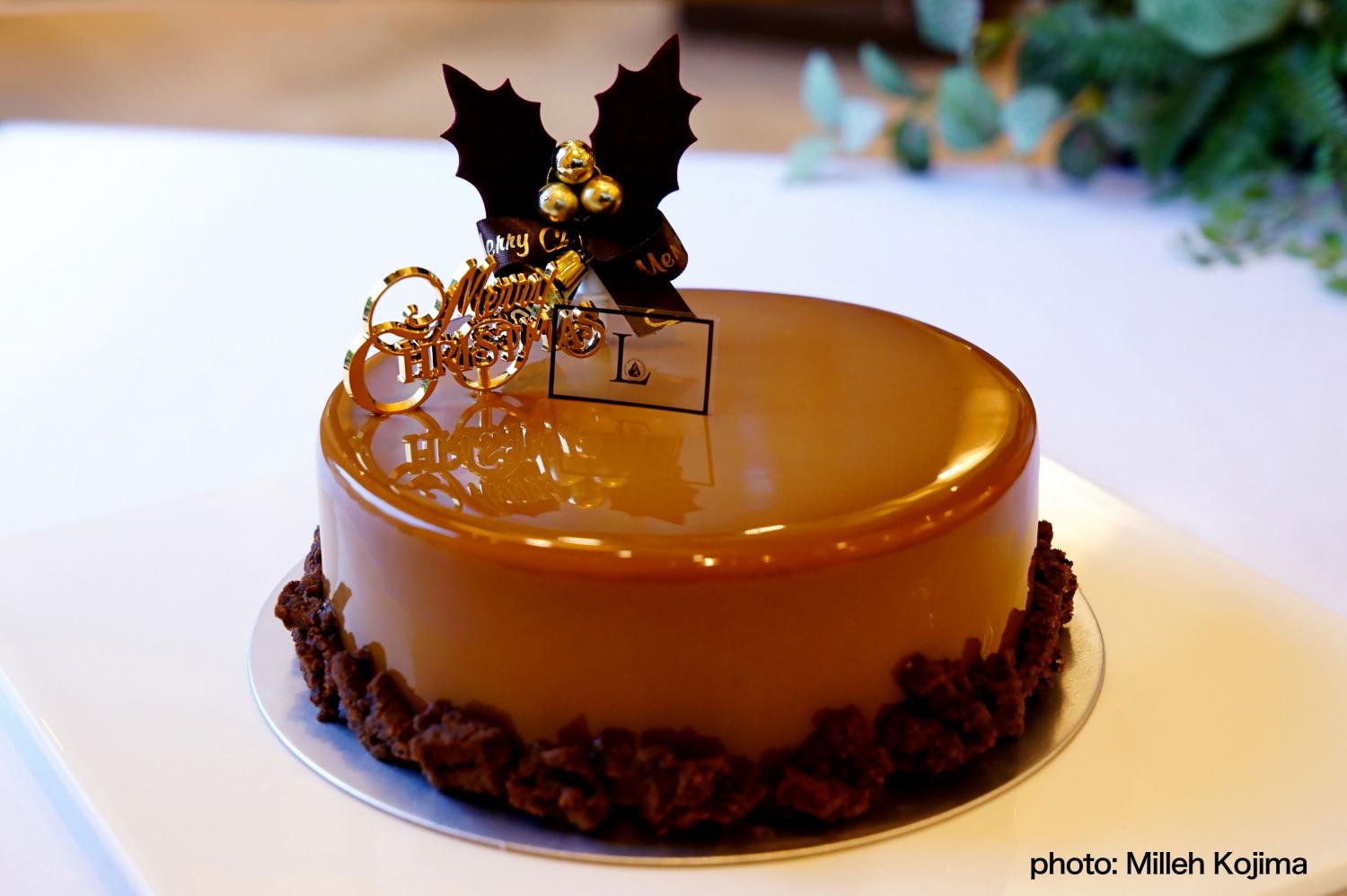 There are six kinds of Christmas cakes this year! In that recommendation "alane chocolate"
Bitter chocolate which melting has good spreads in mouth and is no good with gelee. Pear and caramel mix with chocolate and feel sense of quality. Comfortable lingering sound which comes out of mouth and nose after having eaten is flavor of tonka bean. Though we like adult, primary schoolchild should know this taste!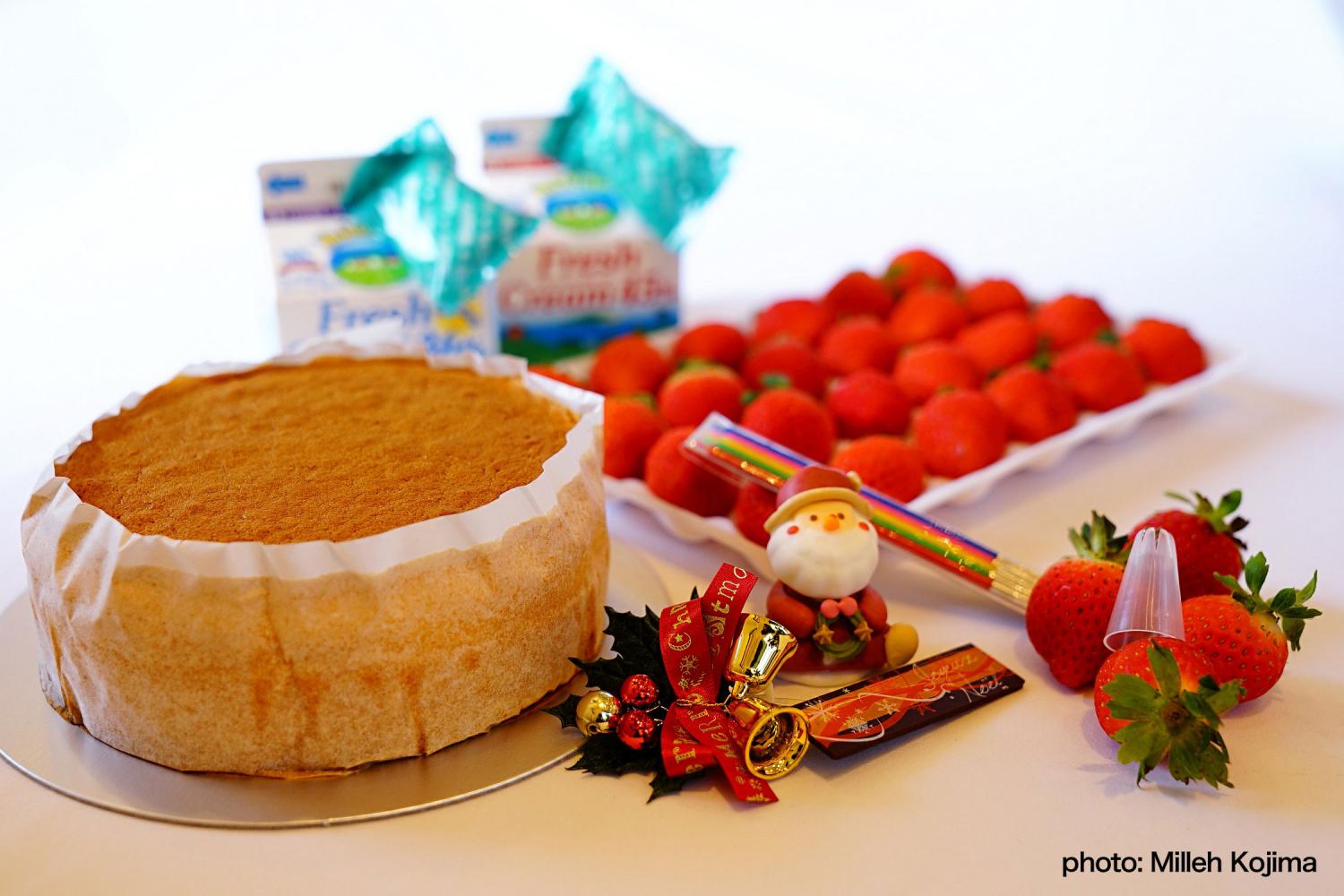 There is handicraft kit which can make only original cake using cloth for sponge and fresh cream of rotonnu in the world. As for the cake to be able to make with family happily noisily, child is sure to get delight, too!
Christmas cake 4,960 yen (tax-included) to make in house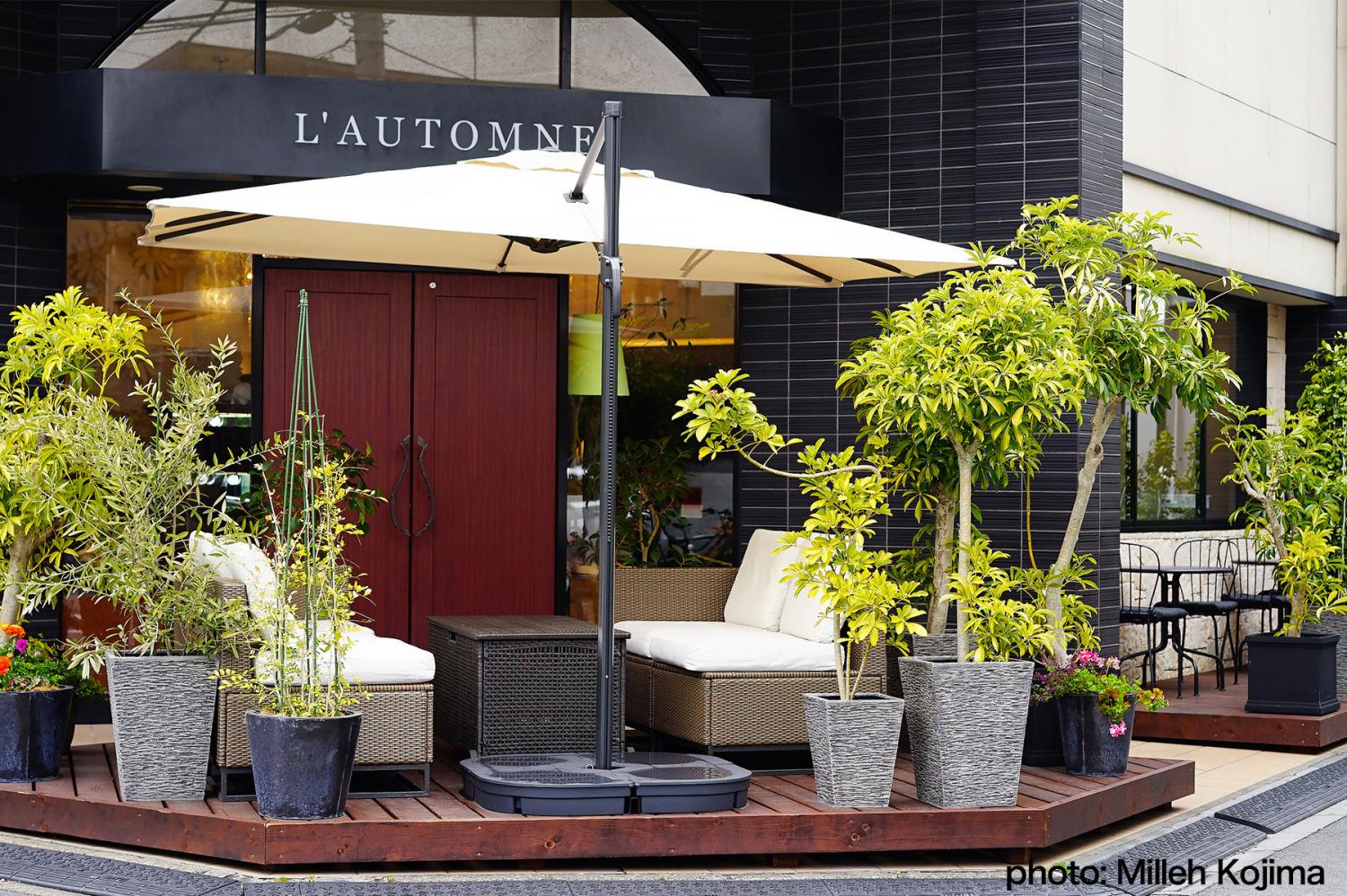 L'AUTOMNE (rotonnu Nakano shop)
Address: 2-30-1, Eharacho, Nakano-ku
Telephone: 03-6914-4466
Business hours: 10:00~20:00
Regular holiday: Every Wednesday (as you may be change, please confirm HP)
HP: http://www.lautomne.jp
<Christmas cake>
Brand name: Alane chocolate 6,480 yen (tax-included)    
Reservation method: From Monday, November 18 to Sunday, December 15
Reservation period: From Saturday, December 21 to Wednesday, December 25
Reservation method: Please make a reservation in WEB STORE in store or rotonnuhomupeji.

Sweetness and sour-sweetness match best! French Christmas cake "Bronn deal"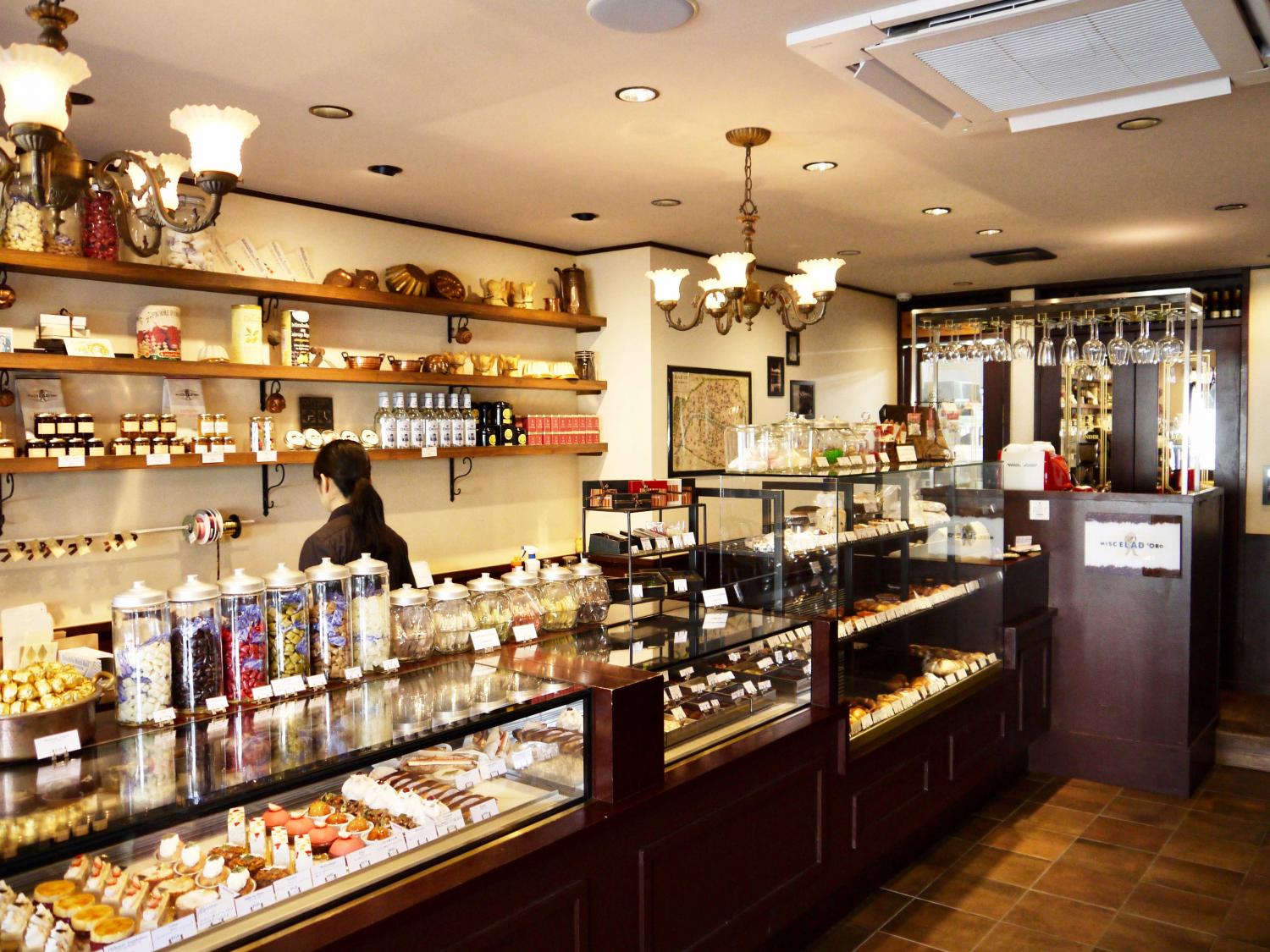 Confectionery of building letting you think whether I am in corner of residential area totally abroad.
Atmosphere that petty people of antique lined up, and, after all, the shop lost French patisserie, and was crowded.
These petty people seem to be things which chef Fujiwara purchased in real flea market of France.
We feel feelings.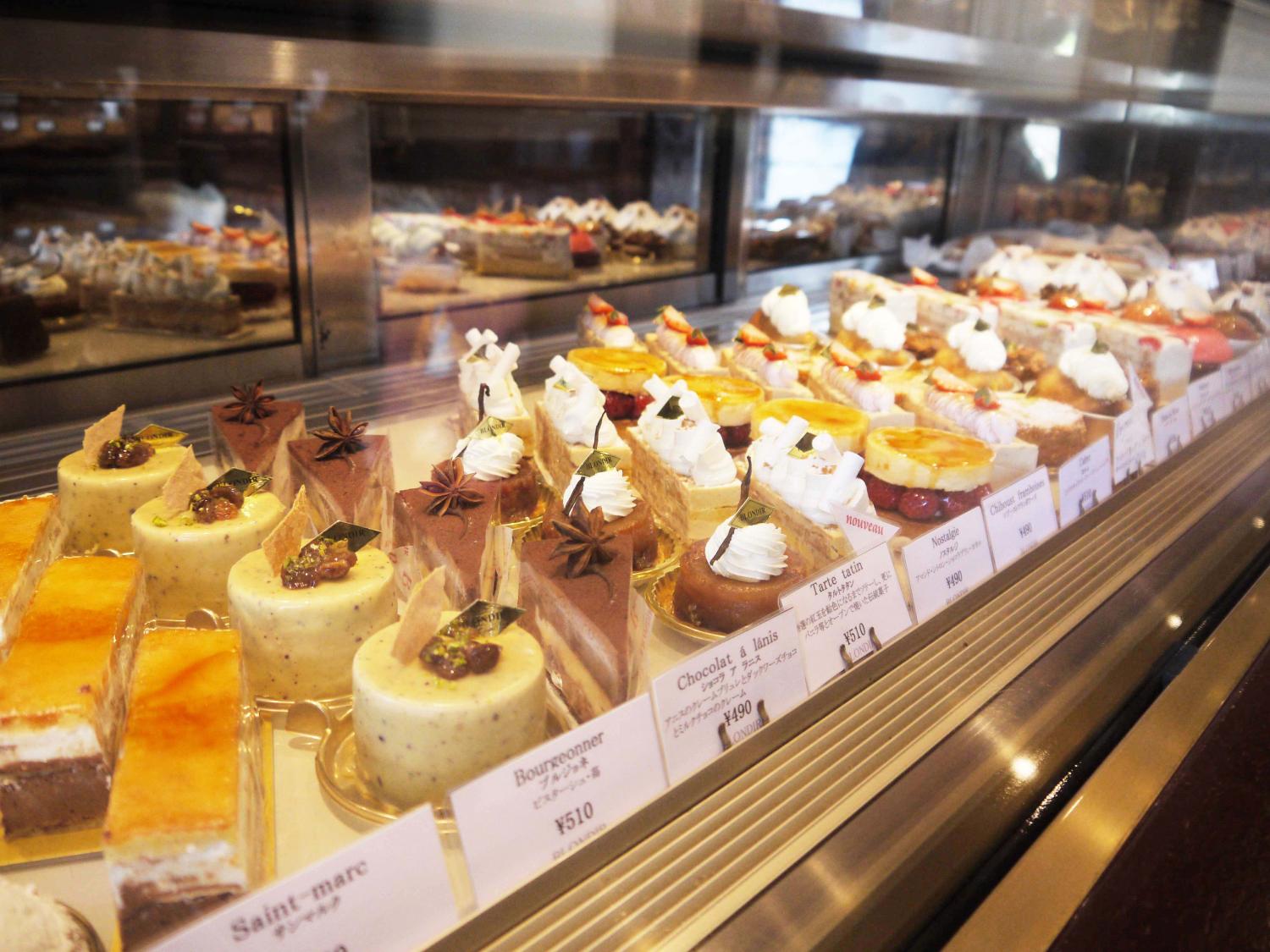 Cake equalling showcase looks too delicious all….
In addition, we have abundant type like bread and baked confectionery, patisserie of town in France including chocolate. It is not Japan here!
After having trained itself in France, chef Fujiwara plays an active part in patisserie of Daikanyama and Minamiaoyama. We opened Bronn deal in 2004.
All compromise draws good discerning ingredients in taste to the maximum without doing, and there are many fans of chef Fujiwara pursuing quality same as French patisserie.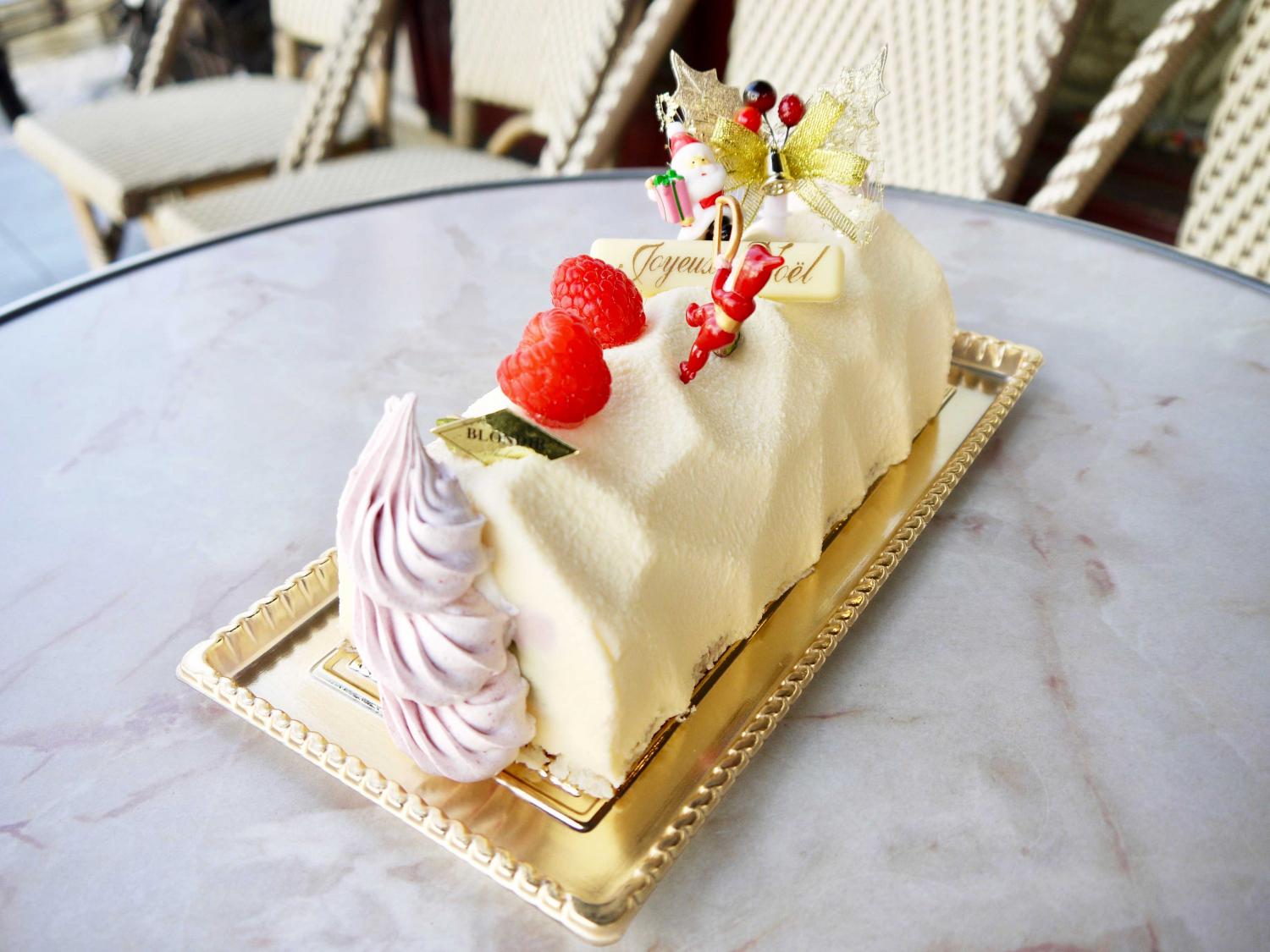 Christmas cake of Bronn deal which gave glory to cover of a certain department store last year. As sale only at store, fans which we bought in department store seem to flood in so far this year.
Five kinds of Christmas cakes of this year. From standard cake, supesharubashon of high comes up a little, too. In that recommendation "Bush de Noel" (buran)
At first, knife goes down gently afterwards lightly.
At first, sweetness that cream of white chocolate spreads in mouth, and is refined. It is there acidity of franc Boise.
We import pistachios using from Italy as with skin and are thorough with roast by oneself.
Though each taste insists well, we are doing at all when we eat in total, and eating hand does not stop!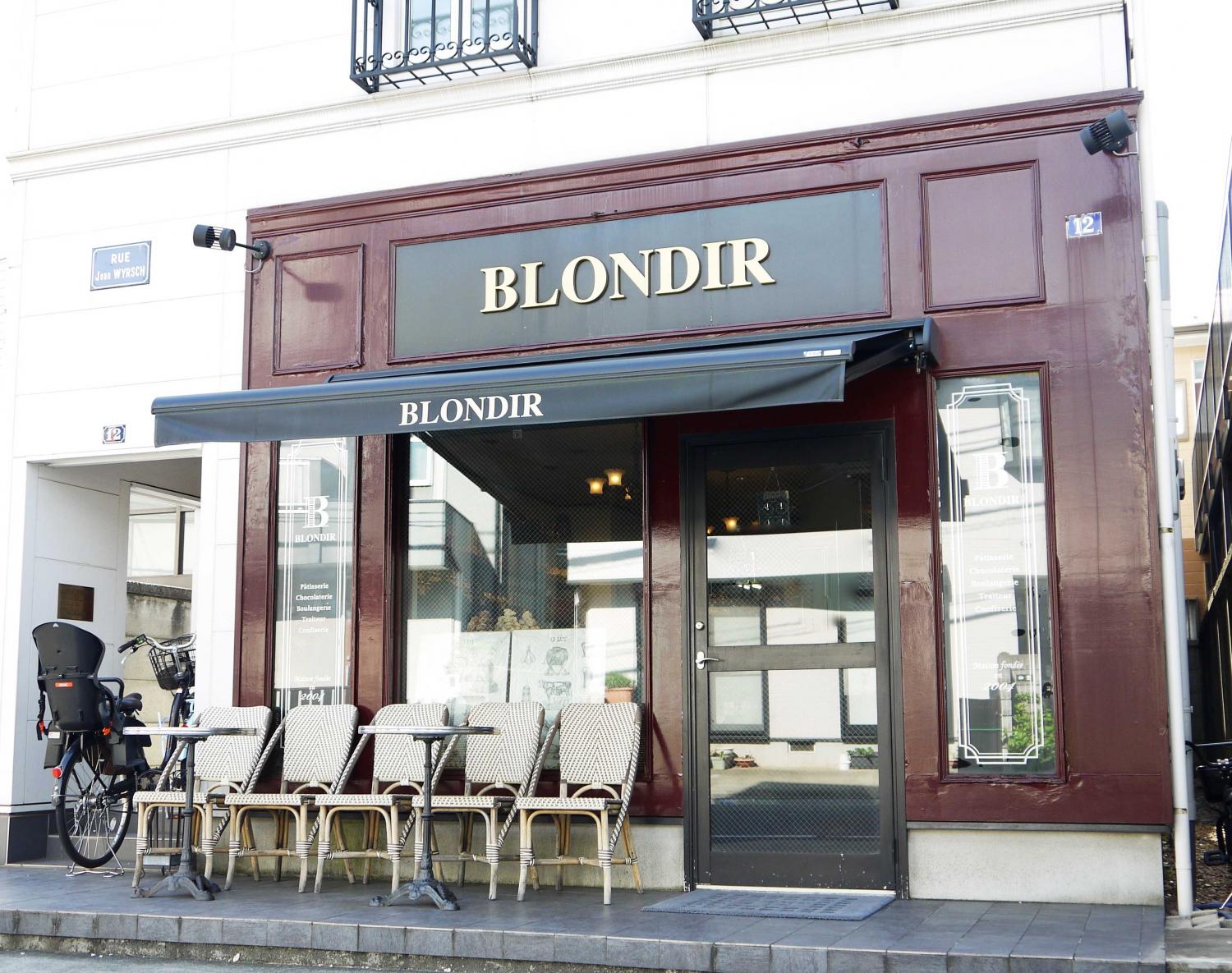 BLONDIR (Bronn deal)
Address: 4-28-12, Shakujiimachi, Nerima-ku
Telephone: 03-6913-2749
Business hours: The end up to 10:00~19:00 sellout
Regular holiday: Every Wednesday, one a month no fixed holiday
HP: https://www.blondir.com
<Christmas cake>
Brand name: 4,968 yen (tax-included) limited number of in Bush de Noel (buran)    
Reservation method: Reservation, rate pay in advance at store
Reservation period: Until from the end of November to December around 20th (is finished as soon as is sold out)
Receipt period: From December 20 to December 25
The orthodox school Christmas cake that family is glad. Heavy chocolate "patisserie Pross Peer" that adult is glad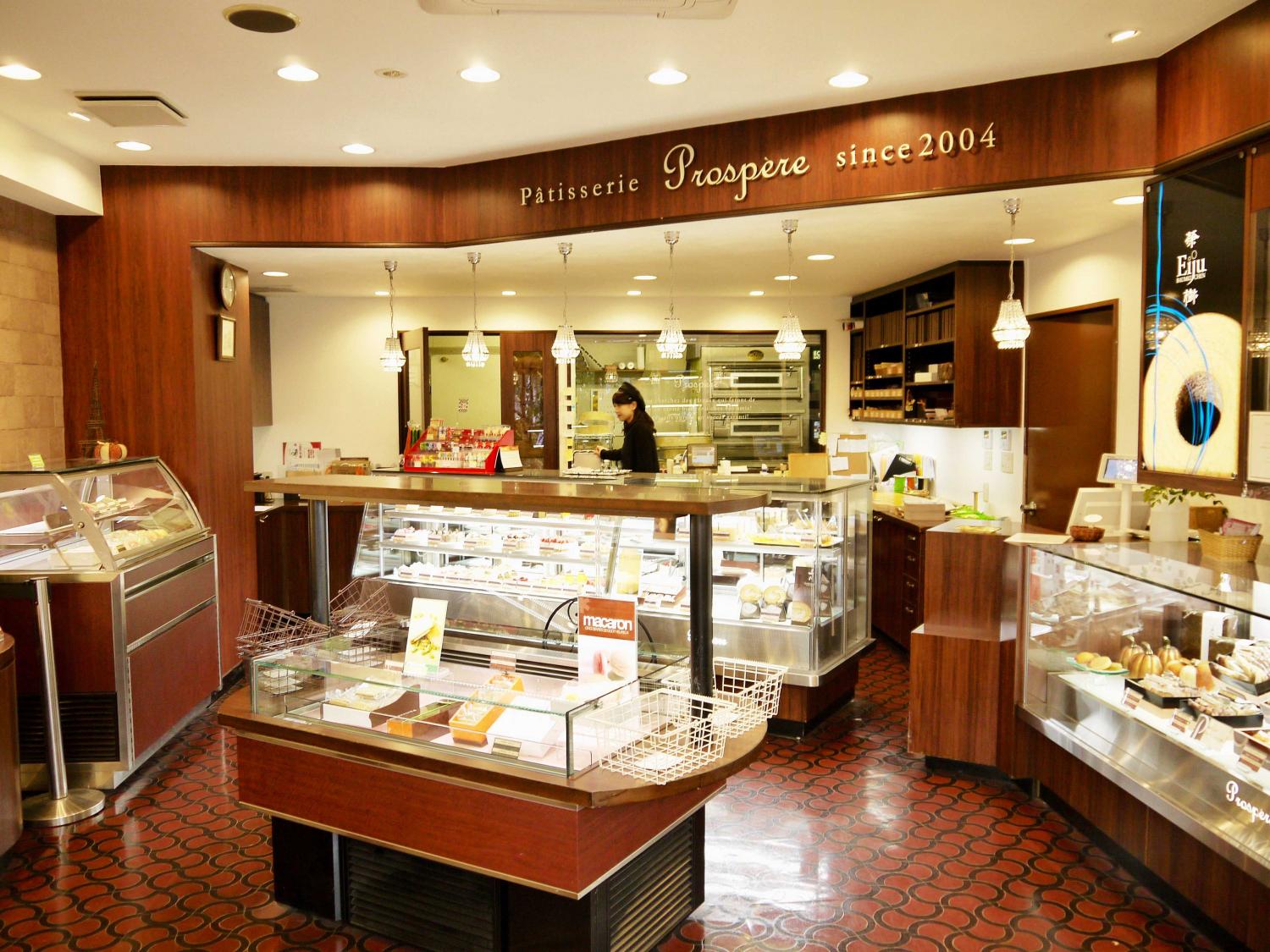 After all, as inhabitant of a ward, we cannot take off here. It is shop providing cake having "the making of shop loved widely by three generations" say to motto that it is delicious both children and adults at reasonable price. If it is cake here, adult can enjoy child together, too.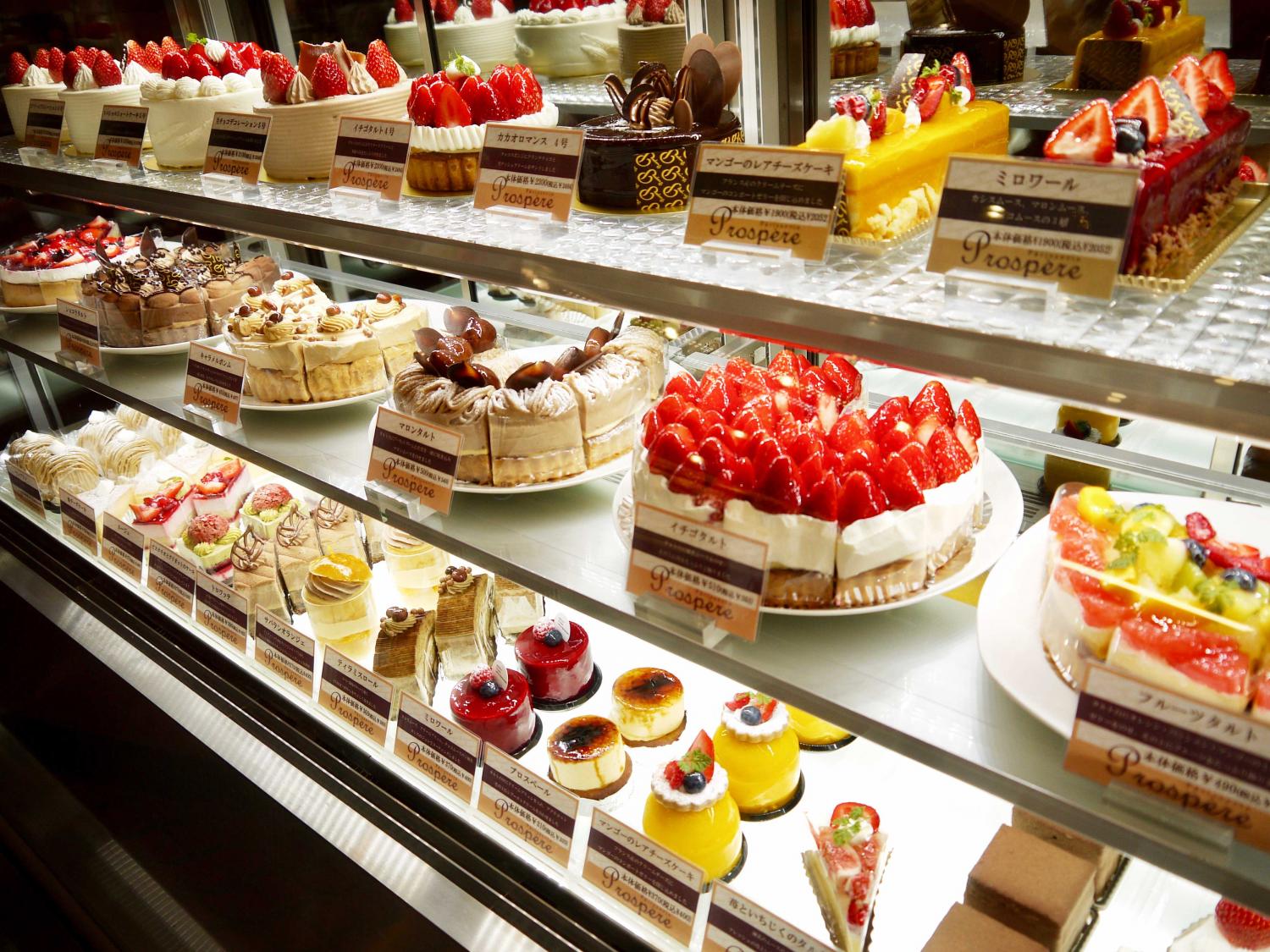 Baked confectionery and macaron, Baumkuchen and Senkawa roll are displayed at the shop other than about 20 kinds of cake. Grandmother with grandchild came for buying, too. Cake is big, too, and cost performance is fantastic!
It is for present, and Sakae tree of quite popular product (white heath) Baum is recommended.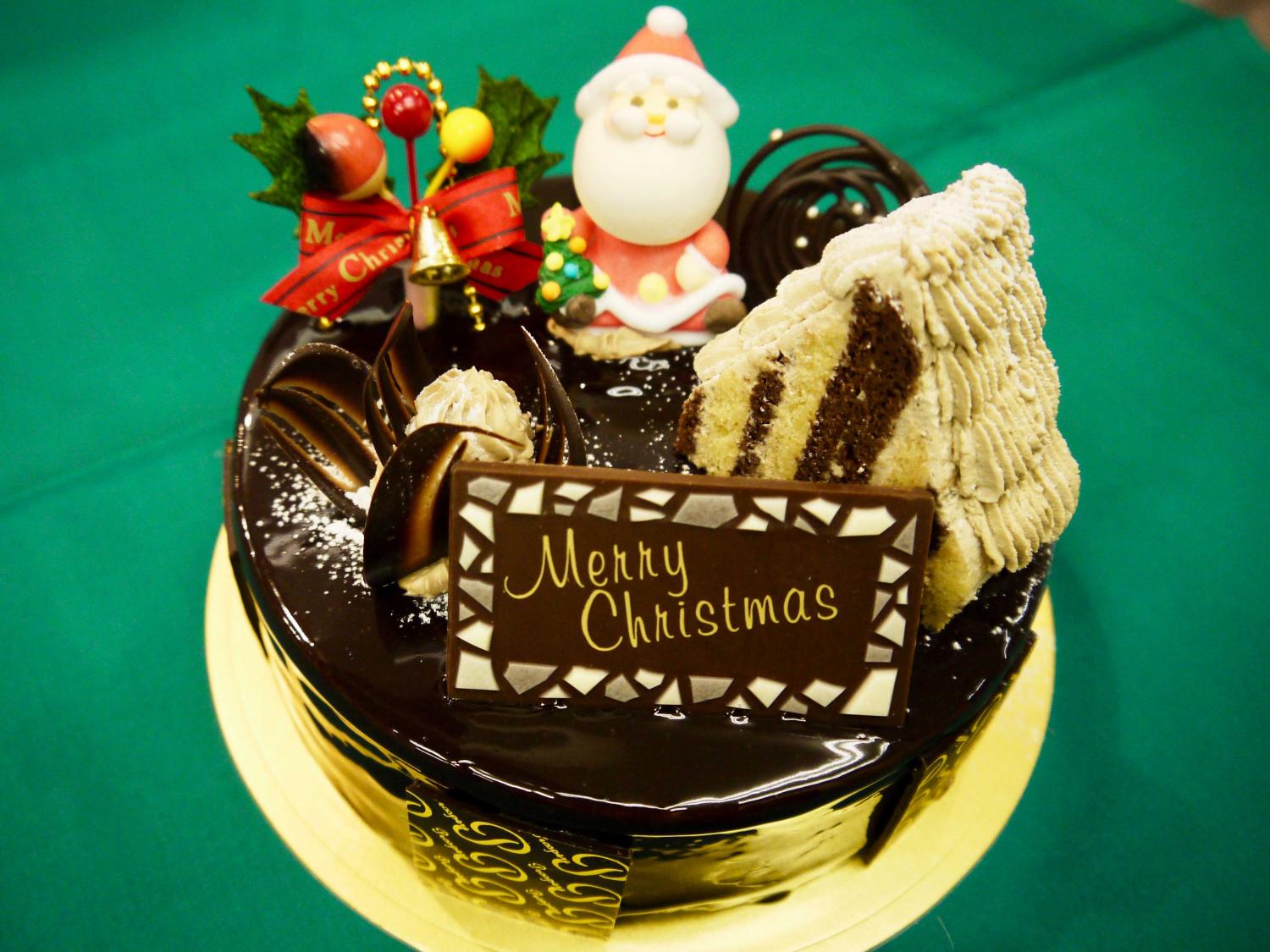 Recommendation "cacao romance." The orthodox school chocolate cake which asks in families in peace, and is eaten! Chocolate of various types is contained and does not collect to chocolate enthusiast! But this becoming conspicuous and sense of quality of chocolate can satisfy adult, too.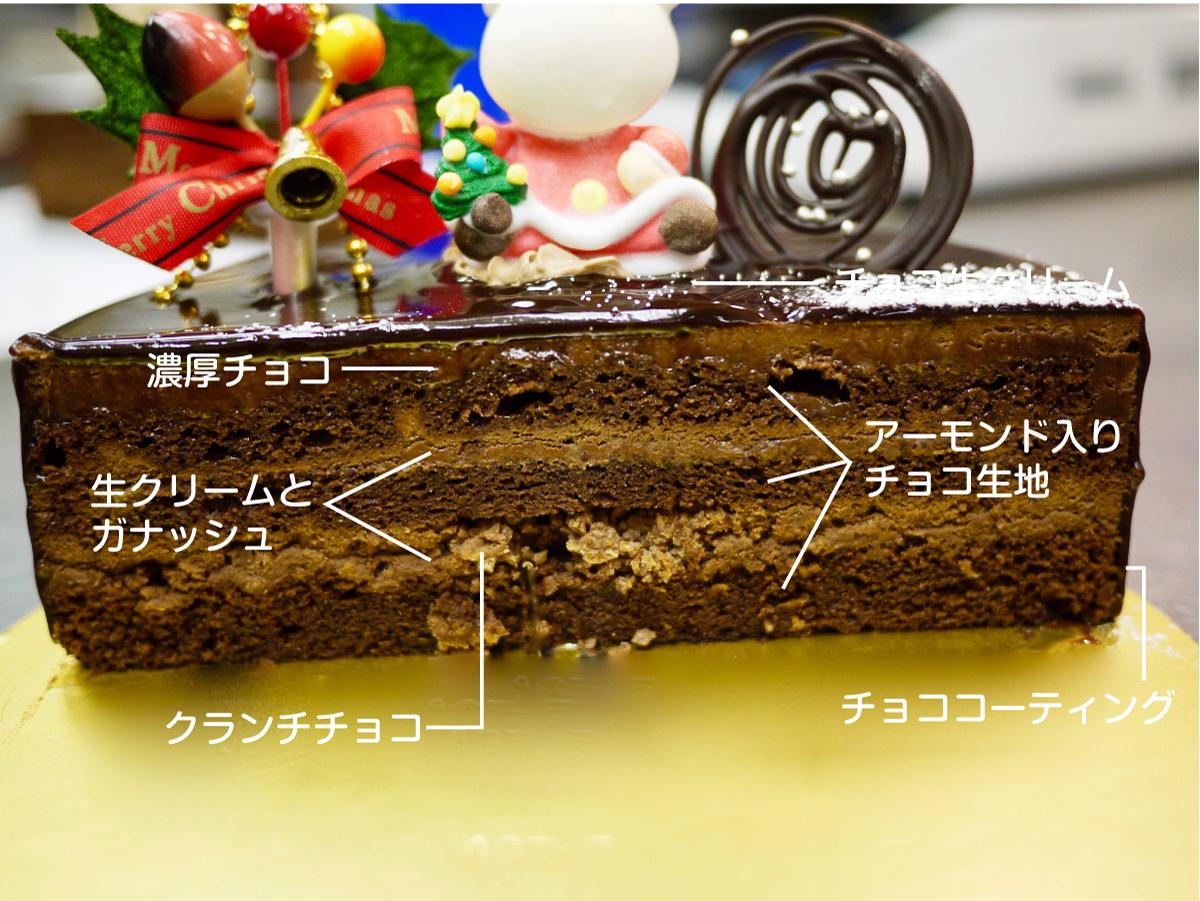 Between three pieces of chocolate dough with almond, it is sand with fresh cream and ganache. It is accent with crunch chocolate on part of bottom. We can taste a feeling of thick chocolate feeling flavor of cacao well. However, this; eat, and answer is great! Adult can be satisfied with slice that we sliced enough. We certainly love child♪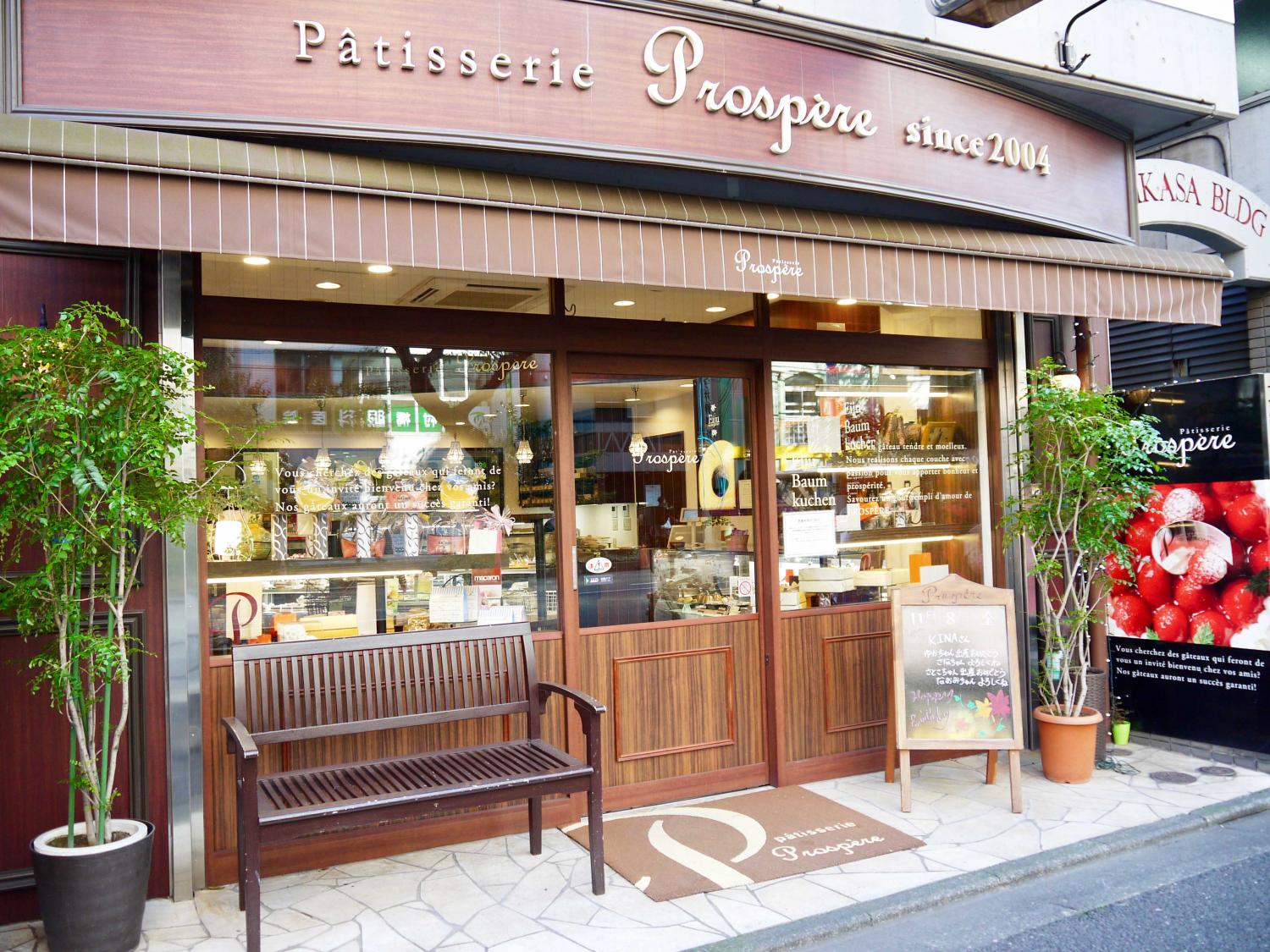 Pâtisserie Prospere (Pross Peer)
Address: 4-8-30, Nakamurakita, Nerima-ku
Telephone: 03-3825-2466
Business hours: 10:00~20:00
Regular holiday: Year round (excluded on New Year's Day)
HP: https://www.nerima-prospere.com
<Christmas cake>
Brand name: Cacao romance-limited number 3,888 yen (tax-included)    
Reservation method: Reservation, rate pay in advance at store
Reservation period: Until from the middle of November to December 20
Receipt period: From December 15 to December 25

[extra] Completion of Christmas cake to display work of children to cake of adult preference, and to enjoy in families!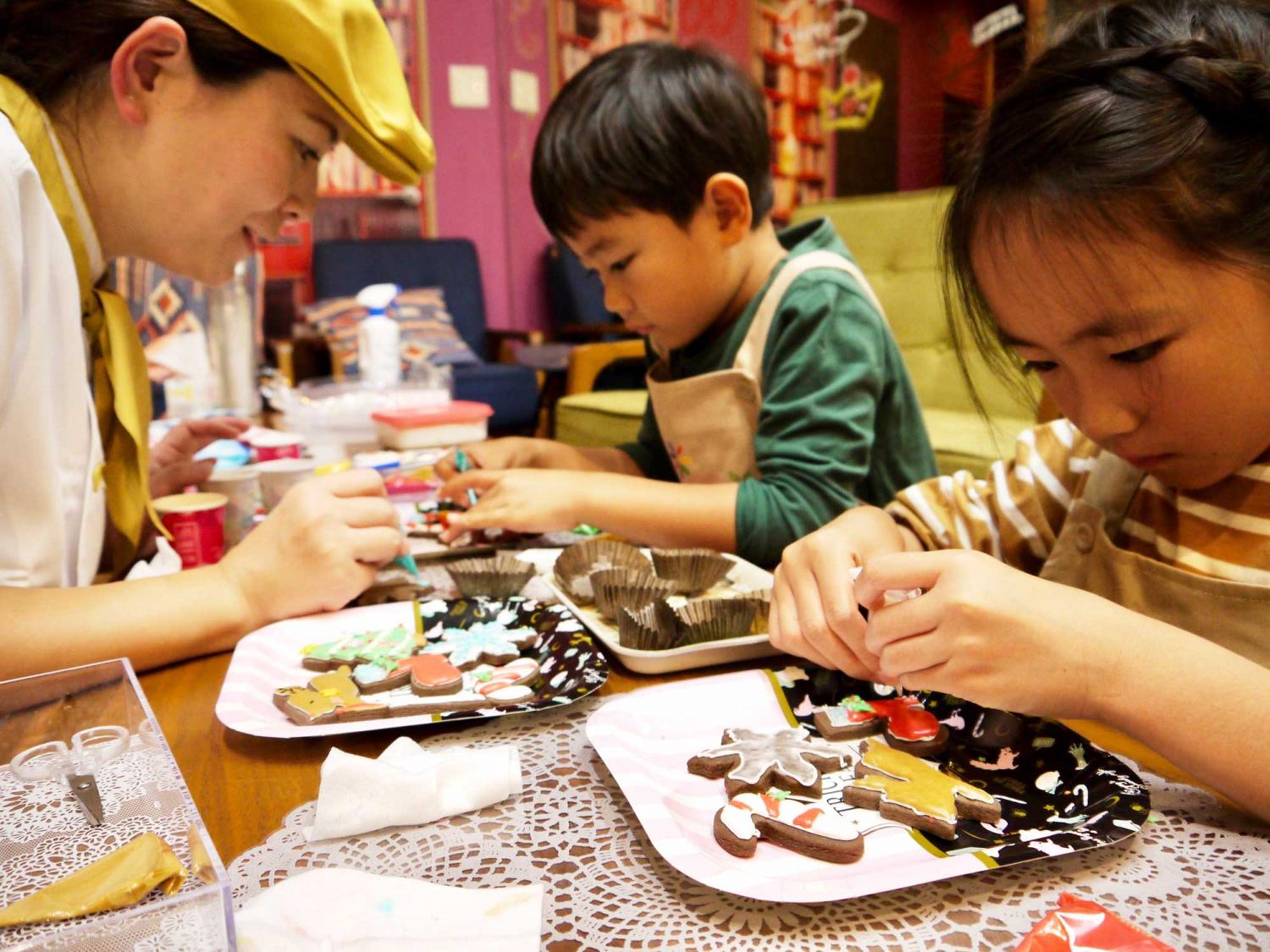 Do you not display icing cookies of Christmas decoration decorating with colorful color on the cookies on the cake?
When own thing which we made is decorated, children improve tension, too, and both adult and child can enjoy cake in this.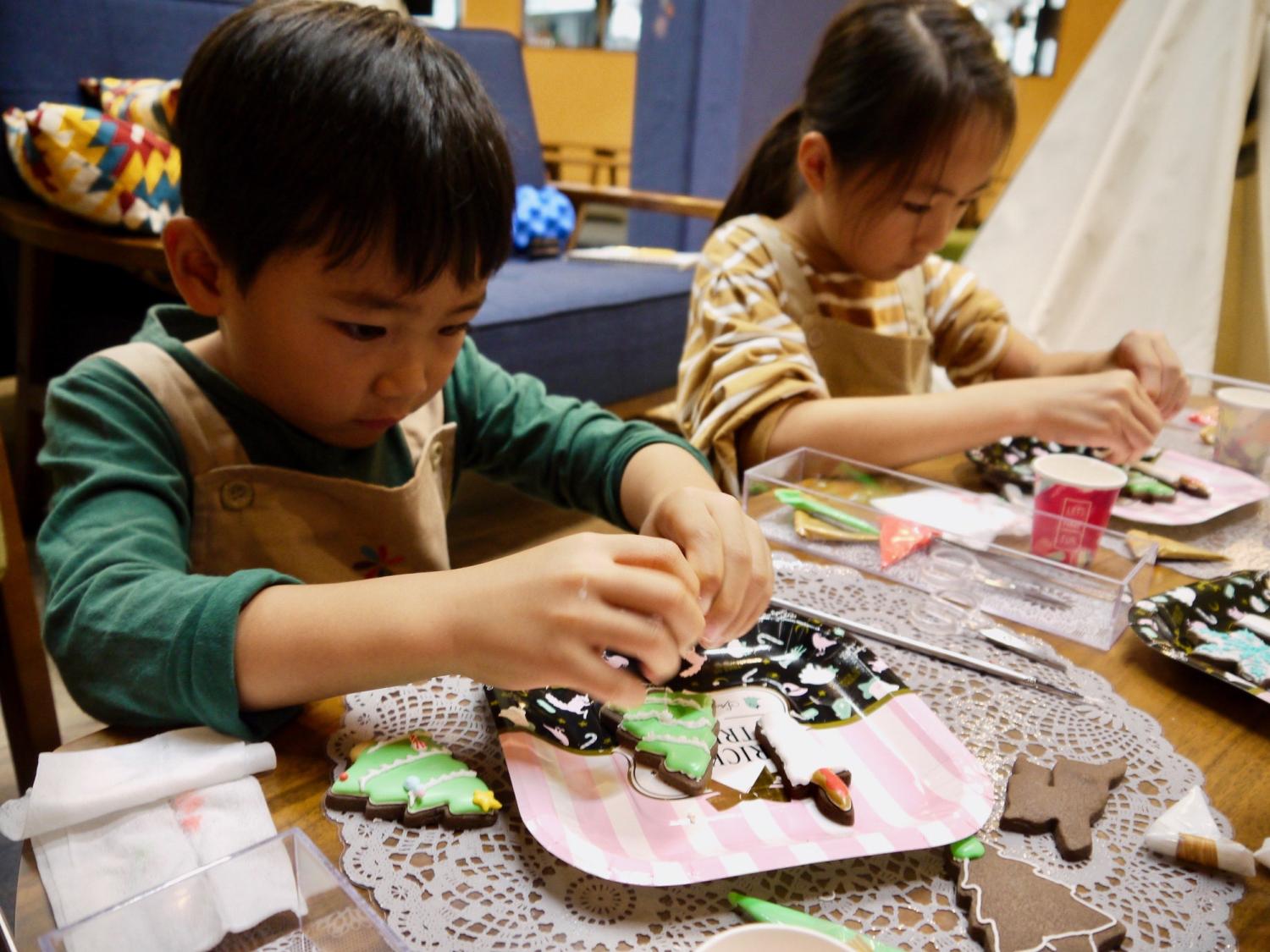 Six pieces of icing of cookies and colorful color to Christmas tree and reindeer, Christmas including snowy crystal.
It is held in mom COMO house of Ekoda in December!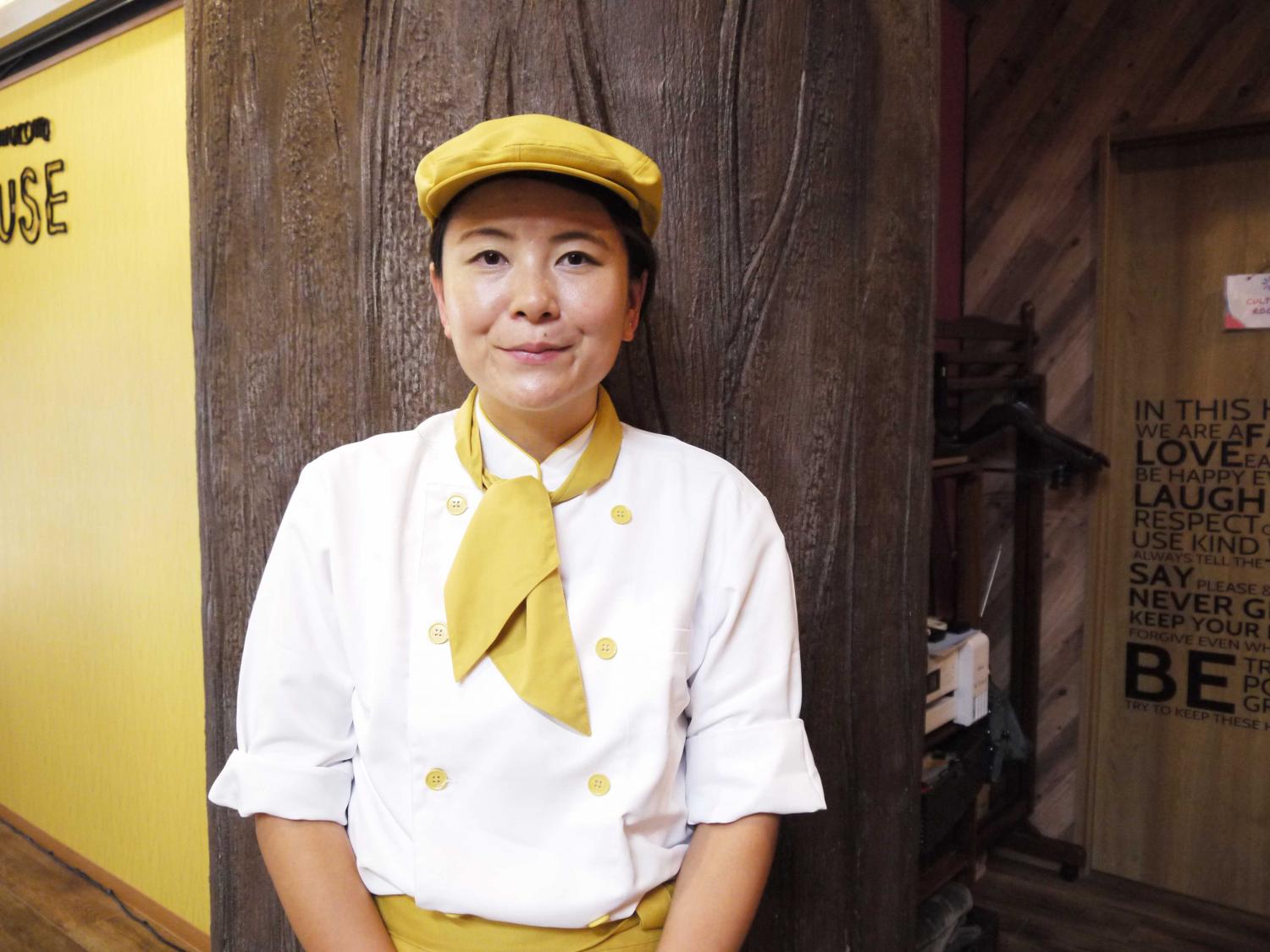 Chino (Chino) teacher
Nerima-ku residence, mom of three children. More than patissier career ten years. We play an active part in hotel and restaurant, marriage ceremonial hall as dessert charge. We stayed away from work taking the opportunity of childbirth for 1:00 period, but hold cake classroom "pisanri" to be able to enjoy in parent and child while doing child care now.

Cake classroom "pisanri"
●Saturday, December 7 10:30-13:30
The making of Christmas icing cookies
Rate: 3,000 yen (tax-included) + wand reader link system, with petit dessert
Place: Mom COMO house
1-11, Sakaecho, Nerima-ku Kikuya the first floor of the building
●Sunday, December 8
Some 10:30-13:30
Two copies of 15:00-18:00
Let's make Christmas decoration cake from sponge cake
Rate: 4,000 yen (tax-included) + wand reader link system, with petit dessert
Place: Mom COMO house
1-11, Sakaecho, Nerima-ku Kikuya the first floor of the building
Mom COMO house HP
https://www.mamacomohouse.com

We introduce several Christmas cakes, but wonderful shop is fuller every year in Nerima-ku.
Where does cake of this year make?