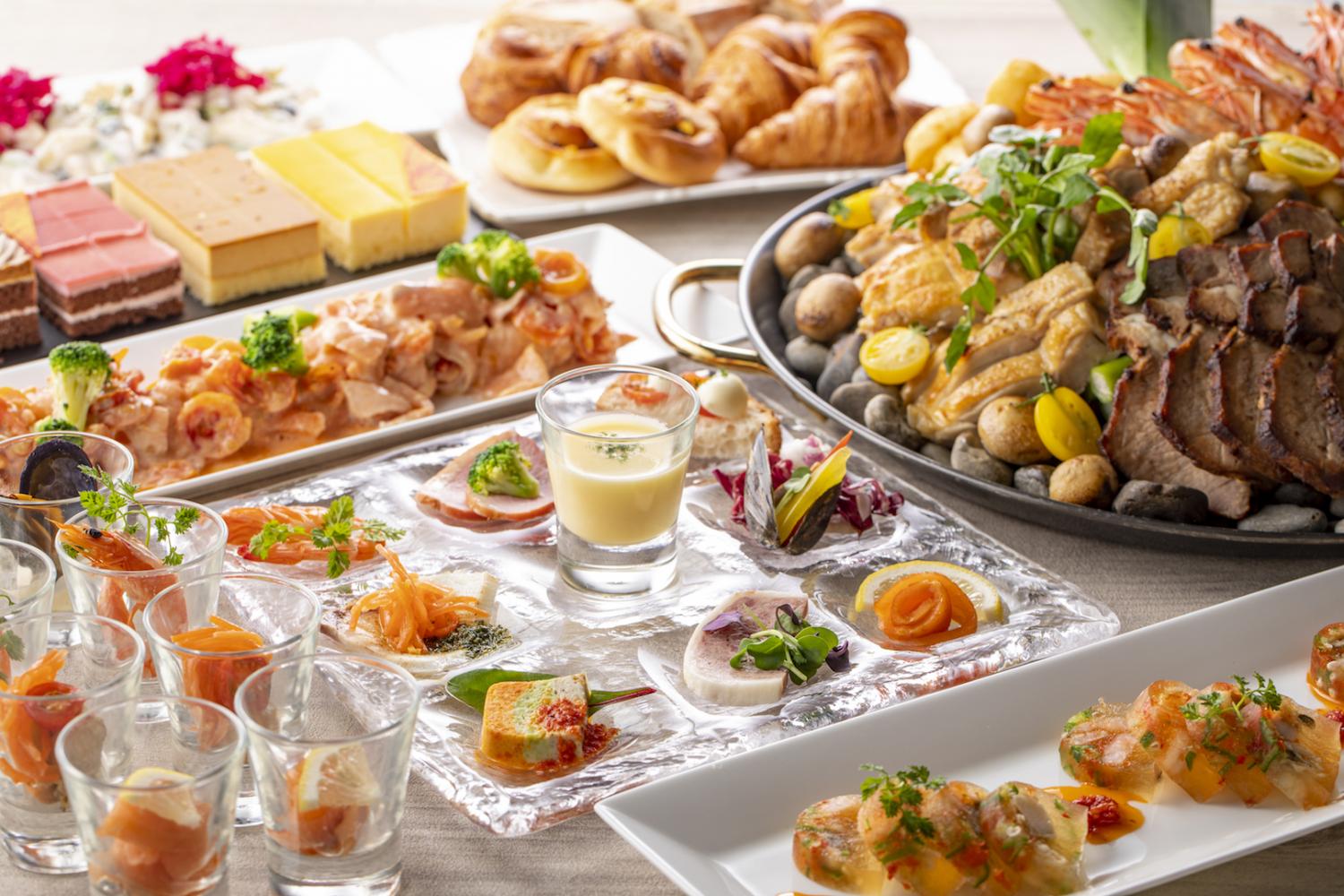 |

Nerima tourism center
Gourmet
Let's enjoy full-scale buffet in "Hotel cadenza Hikarigaoka"! (closed until * May 31)
---
*Restaurant of Hotel cadenza Hikarigaoka restrains itself from business until May 31. We will tell about after June 1 once it's been decided on official homepage (https://www.h-cadenza.jp/) of hotel.

Do you know only city hotel, "Hotel cadenza Hikarigaoka" in Nerima-ku?
"We had heard, but the name has not gone"
May there be many people, "we want to go, but there is not readily opportunity?"
In fact, we can enjoy this hotel, full-scale buffet! That restaurant "buffet & dining Rumi ale." Let's introduce this quite popular buffet this time.
We heard story from Tomohiro Tsuchiya of Rumi ale chef, Hiroko Yamamoto of ryoin Service Department operations manager, Akira Kawashima of plan Public Relations Department.
※As change may occur in the business situation of hotel and restaurant for prevention of infection spread of new coronavirus, please confirm formula homepage of Hotel cadenza Hikarigaoka on the use beforehand. (https://www.h-cadenza.jp/)
Buffet holds both lunch and dinner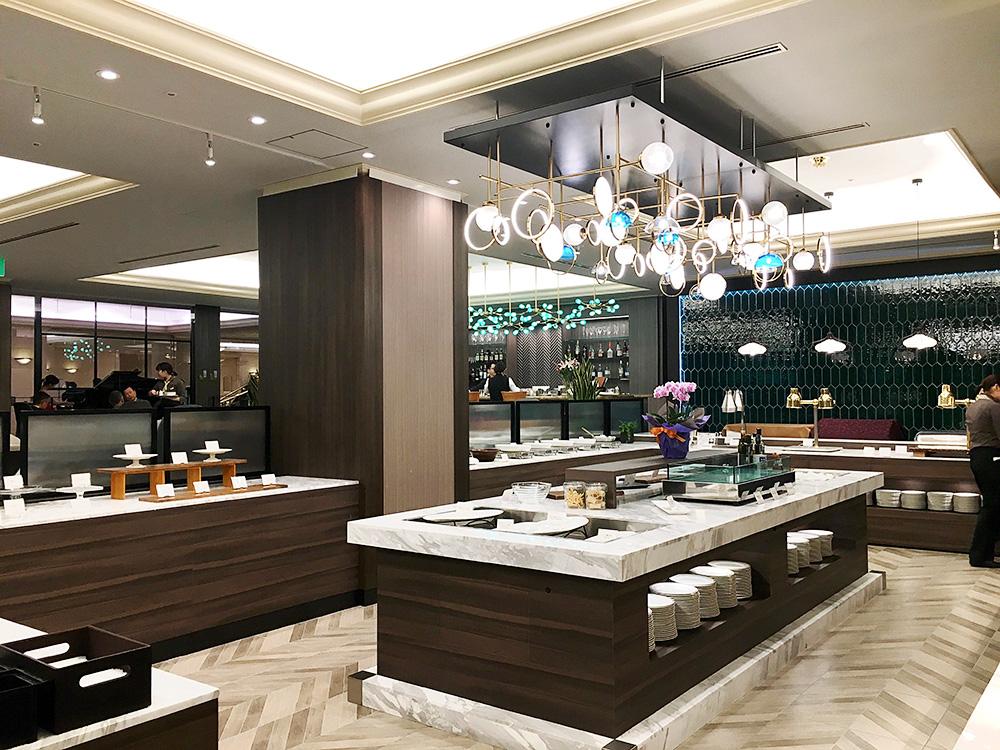 In Rumi ale, held in buffet premium until Tuesday, May 12, 2020 now.
We make a fool, and, other than most popular "that menu", it is prepared dinu many cages including hashed beef using vintage wine in year same as dynamic stone-cooked wind grilled using ham of brand pork "Miyazaki pork" and hotel birth.
As dessert equals about 40 kinds of dishes by about 30 kinds, dinner as for the lunch in total, we will be hungry!
※About the latest business situation of "buffet & dining Rumi ale", please confirm official homepage (https://www.h-cadenza.jp/) of Hotel cadenza Hikarigaoka.
Popularity is roast beef of domestic beef most!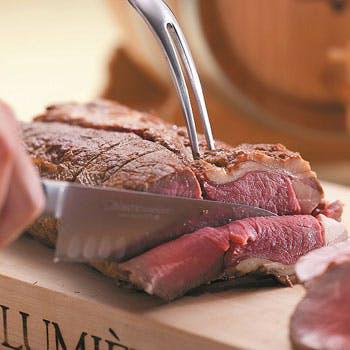 <photograph> There seem to be many visitors after roast beef
One of the staff that Tsuchiya who acted as chef of "buffet & dining Rumi ale" supported dishes of hotel after the opening of business for a quarter century. What are the best recommended dishes?…?
"ichi push is roast beef even if we say anything! As red meat and fat are good-quality domestic beef of exquisite balance, it is very juicy. We cut even eyes into pieces in front of the customer to have you enjoy and, let alone taste, direct feeling in particular. It is one dish of consecration!"
That, in Rumi ale, "Hokuriku" holds fair that turned theme including "Italy" "seafood" not to make any customer of regular customer getting tired every two months.
It seems to be one of the invention to have you have a feeling of expectation "that you do anytime if you go in cadenza what it is".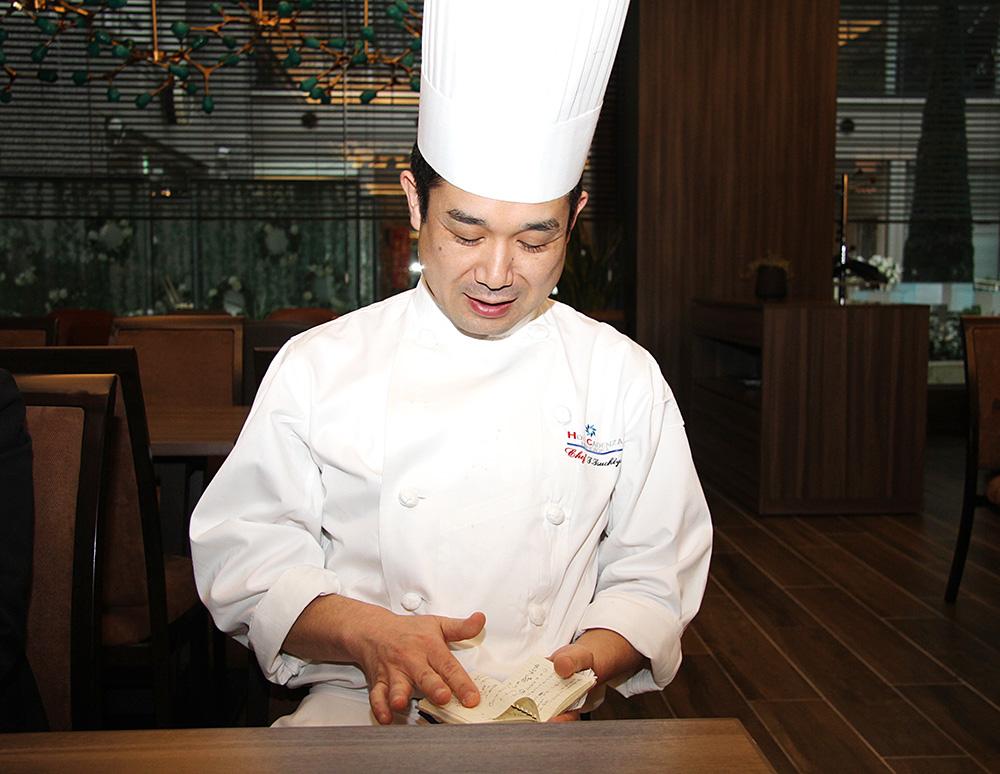 <photograph> Tsuchiya to have memo pad at all times so that we are written down immediately when idea appeared
"We are thinking about theme with all the staff. As for going to take hint as "one of Musashi" of Japanese dishes and Chinese "Bai Juyi" are in hotel. "Cannot do something in slight conversation if you match these ingredients with these ingredients" "Like" New menu is created in this and adopts Chinese technique to western dishes and…"
It is strength only by the cadenza direct management all stores that horizontal connection between restaurants is strong. Expectation is sublimed into original cooking that professional idea concentrated in more and more♪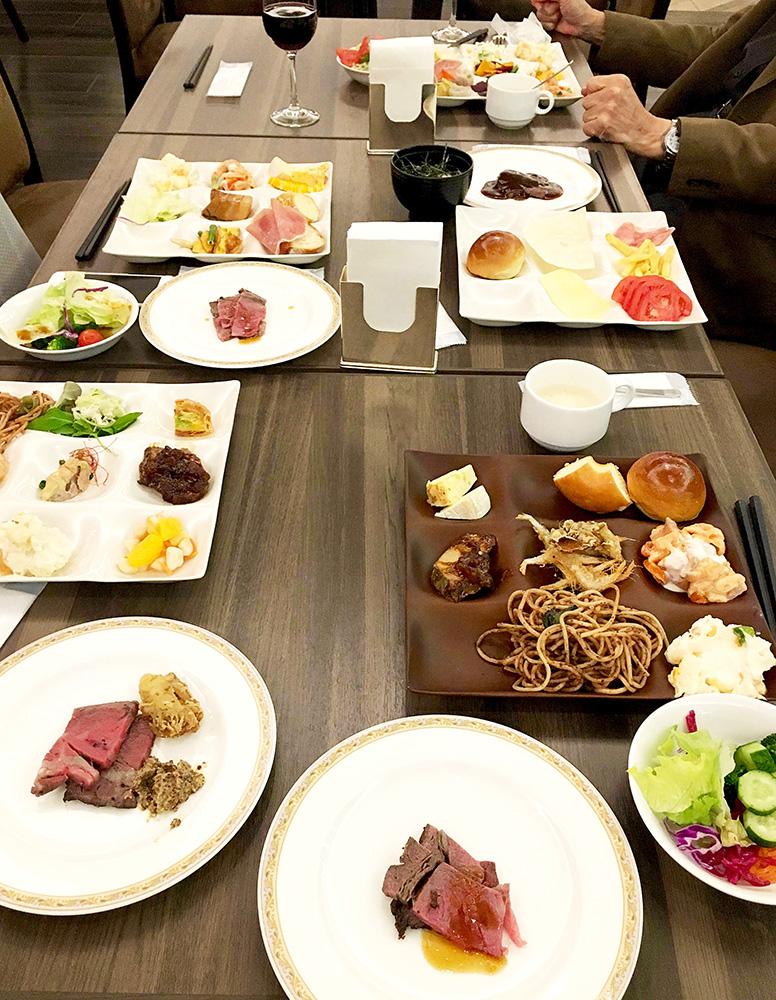 To renewal, serving plate turned into square plate with partition.
"Instagenic" "is important recently. We are conscious of the making of menu which dishes look like neatly when we put on serving plate"
Cake and sweets Buffet are popular in anniversary, too♡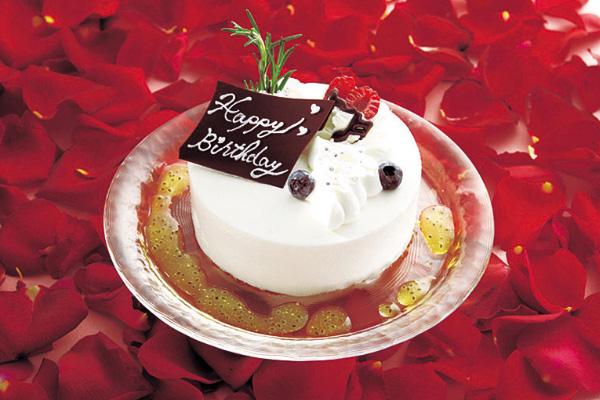 <photograph> Anniversary cake
On birthday and memorial day with big-hearted service called present of cake is so! (it requires reservation up to dinner-limited, two days before)
This is guide, and regular customer to celebrate in Rumi ale seems to need birthday every year.
As piano performance by pianist is carried out on every Saturday, it is sure to get that it is on the best birthday if we request song on birthday!
Sweets buffet becomes topic recently, too.
"amao strawberry & sweets Buffet" who "used strawberry farmhouse direct shipment noamaoo of Fukuoka is clear popularity. At other hotels, buffet of strawberry is held well, but there does not seem to be readily amaoni-limited thing which did elsewhere. There were many customers searched on the Internet"
In 2019, amaonohoka, melon and blueberry, chestnut from Nerima and various sweets buffet including pumpkin were developed. We look forward to plan of this year, too♪
We want you to enjoy "own arm of a river" freely
It is chocolate Fountain and ice cream which can save type to like as much as desired that are popular among children with dessert of buffet. Possibly is pleasure to serve by oneself when not crowded not only child (laugh)?
"There was heartwarming grandfather who prepared homemade cream soda into melon soda of drink station carrying ice cream of dessert (laugh). I see when we see state that visitor enjoys freely! Saying is often reminded of this by, as for saying is; Yamamoto.
Community-based hotel which reaches the 26th anniversary of the opening
Hotel cadenza Hikarigaoka starts a business as "Dai-ichi Hotel Hikarigaoka" on April 25, 1994. We changed name to current "Hotel cadenza Hikarigaoka" in 2005 and reached the 25th anniversary of the opening in 2019. In fact, as location, we appear for TV and movie a lot.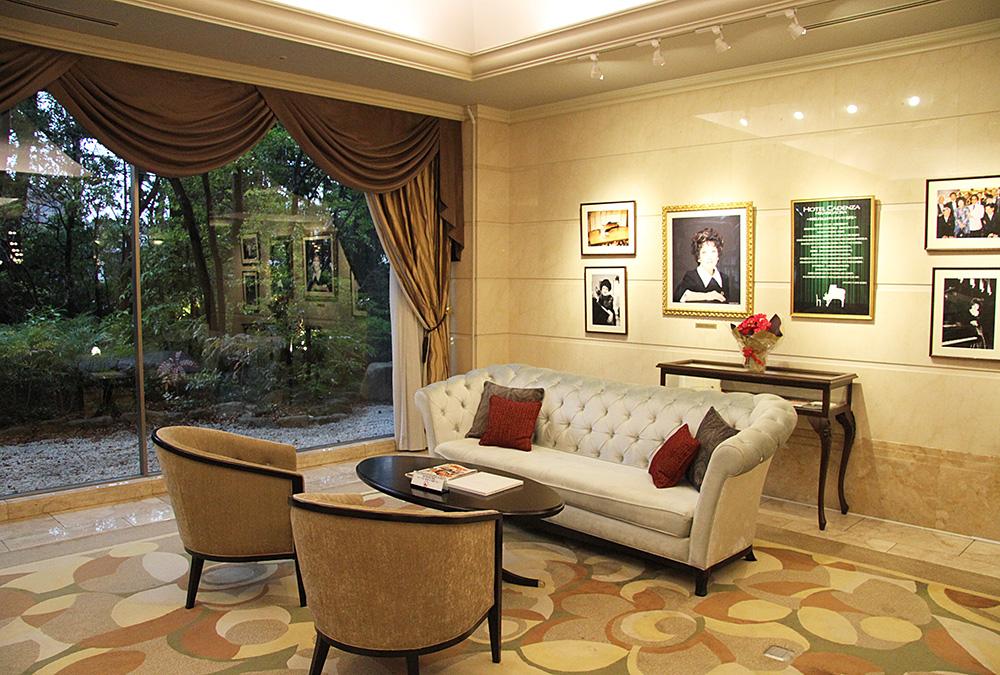 "Cadenza" (CADENZA) is "part swelling most doing impromptu performance gorgeously which soloist wins in the concerto freely" by music term. Thought, "customer wants you to spend wonderful time freely here" seems to be put.
By the way, godparent is Hiroko Nakamura couple of Kaoru Shoji of the Akutagawa Prize writer and world-famous pianist. As photograph and detailed information are displayed in lobby, please check!
Offer of "non-daily life space" is mission of hotel!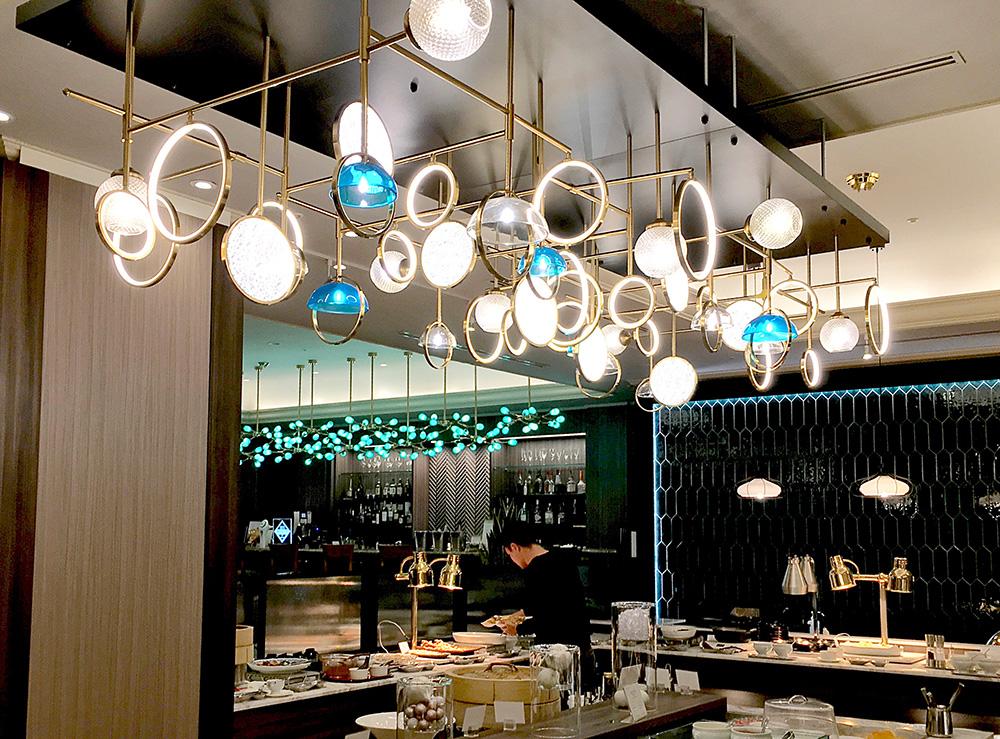 <photograph> Original that we custom-ordered lighting equipment to designer. Stylish design and color are impressive!
Rumi Yale proud of number one popularity in hotel was reopened in commemoration of the 25th anniversary of the opening brilliantly in October, 2019.
For renewal, what kind of thought would be put?
When "time passes, a feeling of life comes out even to hotel, and space of "non-daily life" for customer becomes "daily life". Saying turned over a new leaf at turning point of the 25th anniversary to keep charm as hotel, and renewed to have come to customer with fresh feeling, Yamamoto.
In the extensive shop, open feeling is full!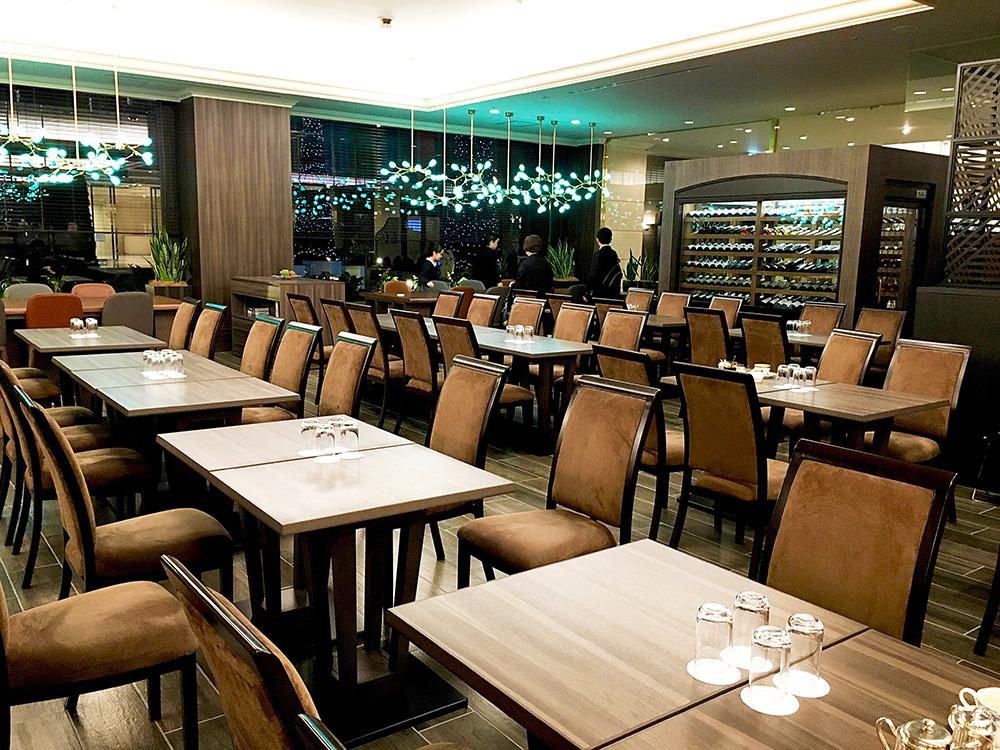 <photograph> Concept of renewal "open feeling." From the shop, we can look around garden facing the big window widely.
"It renovated garden on theme called "English garden". As various flowers bloom every cherry blossoms and hydrangea, season including lavender, we think that you can enjoy change of scenery with dishes. Being conscious of garden, we may finish dishes for garden wind"
It is direction like Nerima that is full of green♪
In addition, we seemed to keep the making of space in mind to support various needs of user. Private room space was established in the depths in shop.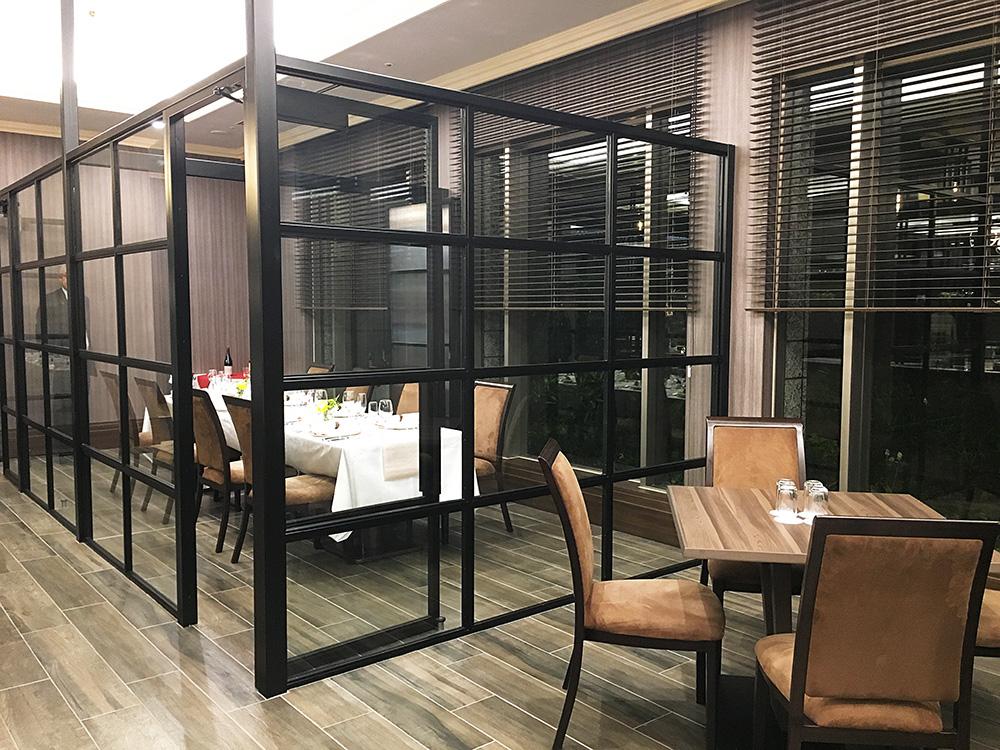 <photograph> We can enjoy full-scale French course cooking in private room
Joy to be able to attend at happy moment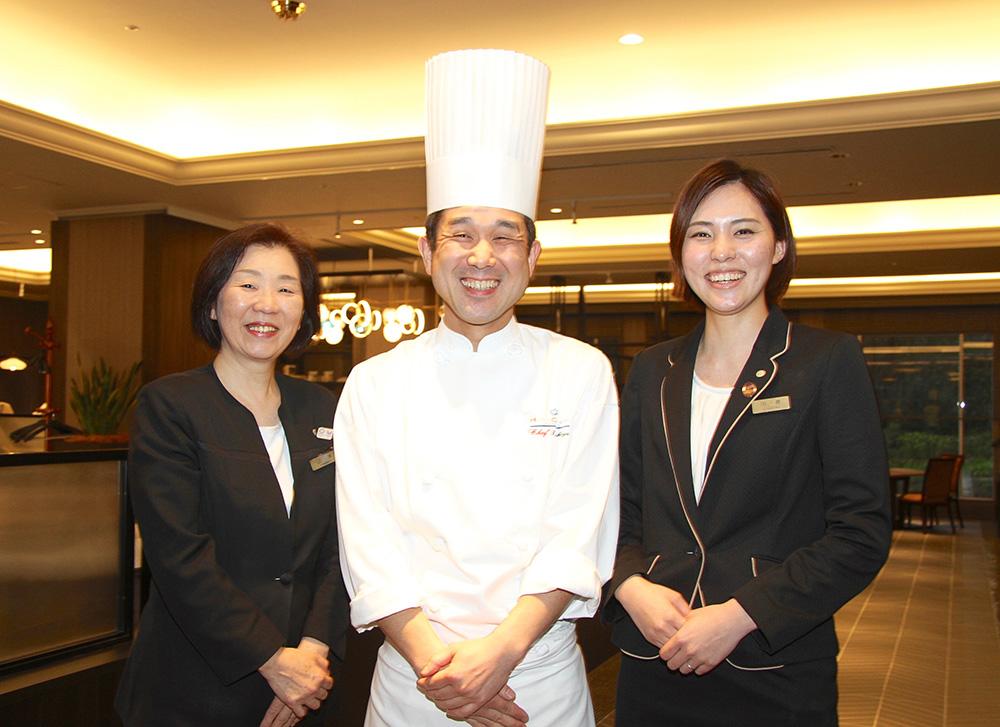 <photograph> It is Yamamoto, Tsuchiya, Kawashima from the left
Hotel has image that seems to be formal, but Kawashima says that anything wants you to talk if there are any requests.
When "important customer and relative came, we are glad if you can use for hospitality for sense founding house party" at "my hotel"
In the past, we realize "we want you to bring by surprise after a meal as we send bouquet beforehand" various requests, and let's cause "we want you to prepare for place that carries 1 sho rice cake on its back on 1-year-old birthday".
As "limit can support flexible as it is open space although there is, please consult even about anything. Saying when can attend at "happy moment" of customer, we become smile unintentionally, too, Yamamoto.
As "you do not need to set up mind just because of hotel, "it will be what kind of place" In this, please go to visit casually"
In fact, access is good!
But "Nerima-ku and Itabashi-ku, neighborhood such as Wako-shi are the center, once as for the customer saying is saying customer who was able to come often brings different new customer"; Kawashima.
Whether access is inconvenience as it is far from nearest station of any place in going to hotel omoi breath…Free pick-up bus leaves from, Hikarigaoka Station, Chikatetsu-Narimasu Station, Shakujii-Koen Station each. There is not hand not to use! 
As stop of route bus is nearby, and there is much number, convenience looks good much more than we think.
In addition, there seem to be many forthcoming visitors by car as hotel is along Sasame-dori St.
As trailer bus comprises stopped large parking lot, party traveler and foreign tourists dropping in seem to increase before "leaving for the downtown area after going down Kanetsu Expressway saying it is by meal in Rumi ale".
You are dressed up a little bit, and do you not sometimes enjoy hotel buffet in hometown?

※About the latest business situation of "buffet & dining Rumi ale", please confirm official homepage (https://www.h-cadenza.jp/) of Hotel cadenza Hikarigaoka.
■Hotel cadenza Hikarigaoka
"Buffet & dining Rumi ale"
https://www.h-cadenza.jp/restaurant/lumiere.html
[lunch buffet]
Adult: 2,500 yen
Silver (65 years or older): 2,300 yen
Primary schoolchild: 1,200 yen infant (3-6 years old): 700 yen
[dinner buffet]
Adult: 4,000 yen
Silver (65 years or older): 3,600 yen
Primary schoolchild: 2,200 yen infant (3-6 years old): 950 yen
※Rate is all tax-included and includes service charge
※It is given priority to reservation ※Only as for Saturday and Sunday, the celebration, it is 120 minutes system
※With soft drinks bar