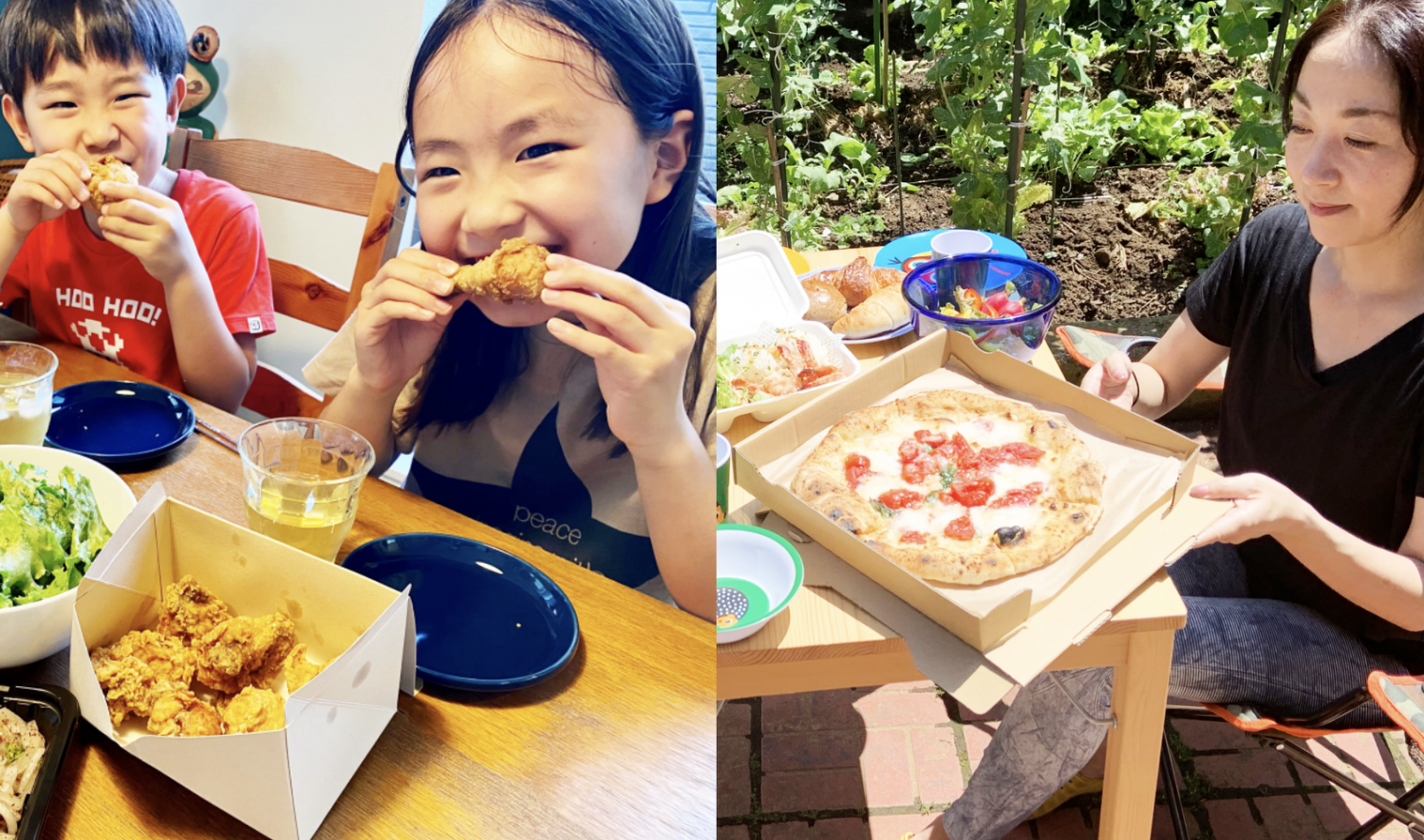 ---
In three that celebrity shops! Let's enjoy stay home by takeout cooking♪
Going out self-restraint period became long, and it was tired soon to cook dishes in house.
At event that it is fun by daily life that is nothing with takeout dishes that shop is good in such a case!
Scenery that takeout menus line in front of shop when we appear in town, and is different from usual cityscape.
A lot of shops preparing for takeout menu only in this time are fired up for the contents!
In site of "special Nerima", it is said that it is saying "we enjoy in house" and publishes takeout menu of shops 140 or more!
https://www.nerimakanko.jp/takeout/
We introduce wonderful takeout menu on three themes from this this time.

Theme: House has a picnic by menu of that ↑ shop to swell as family event♪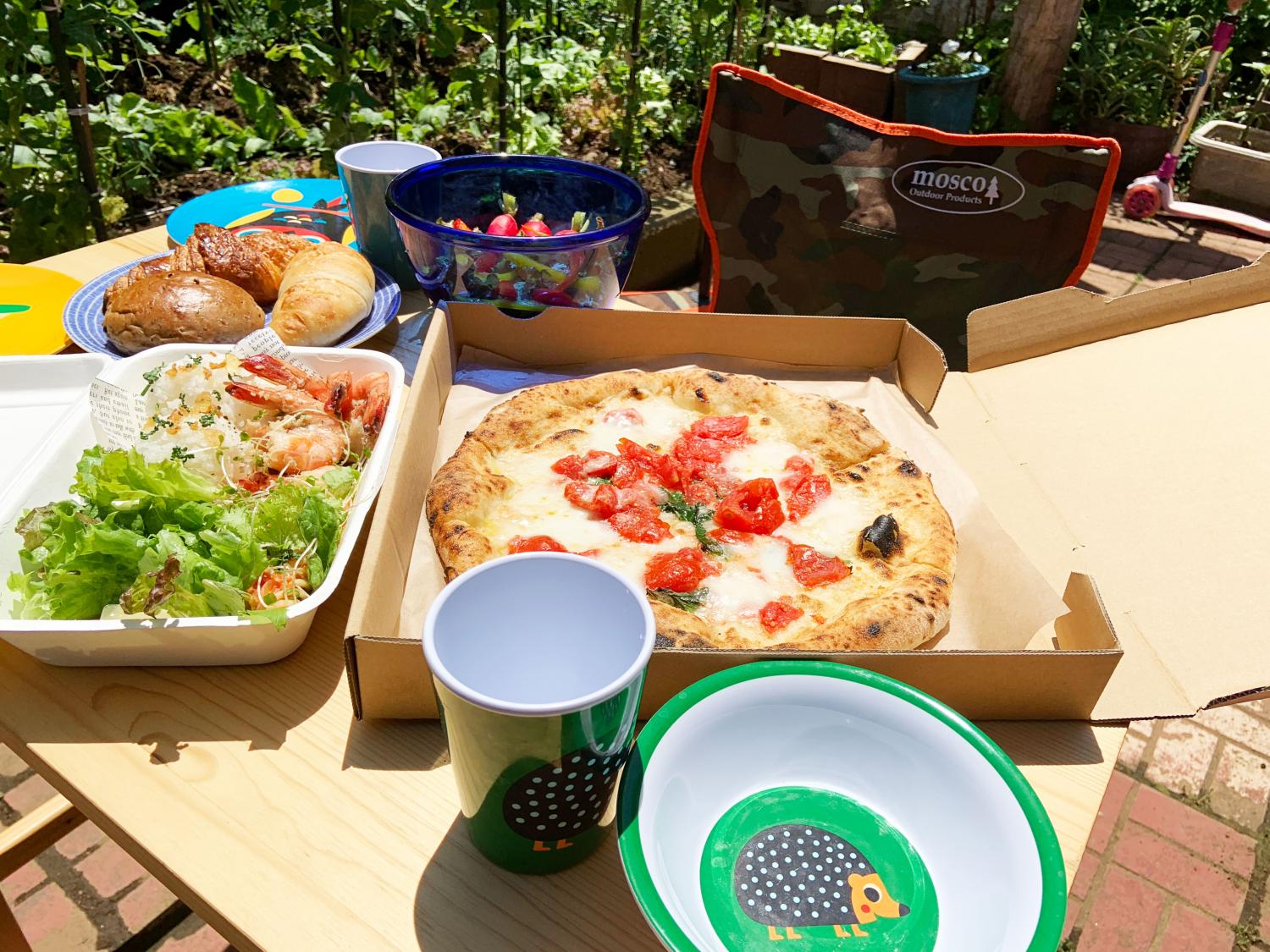 You display takeout menus in garden and veranda, and do you not enjoy picnic feeling?
As the current season (as of May) is not too cold without being too hot, and temperature is just right, it is comfortable to eat outside! Fault is mysterious at both garden of house and veranda if we display real dishes. Feeling that totally came to terrace seat♪
① "jitariadafirippo" to enjoy house picnic
Shop of Iwasawa of topicality preeminence that trained itself in celebrity shop of Italy, and came first in Naples pizza world meeting. It is Italian pulling up fashion degree of Shakujii Park remarkably. So far that menu which was able to eat only in shop in takeout!
[takeout menu]
"Margherita STG of 1 of the world"/2,592 yen (tax-included)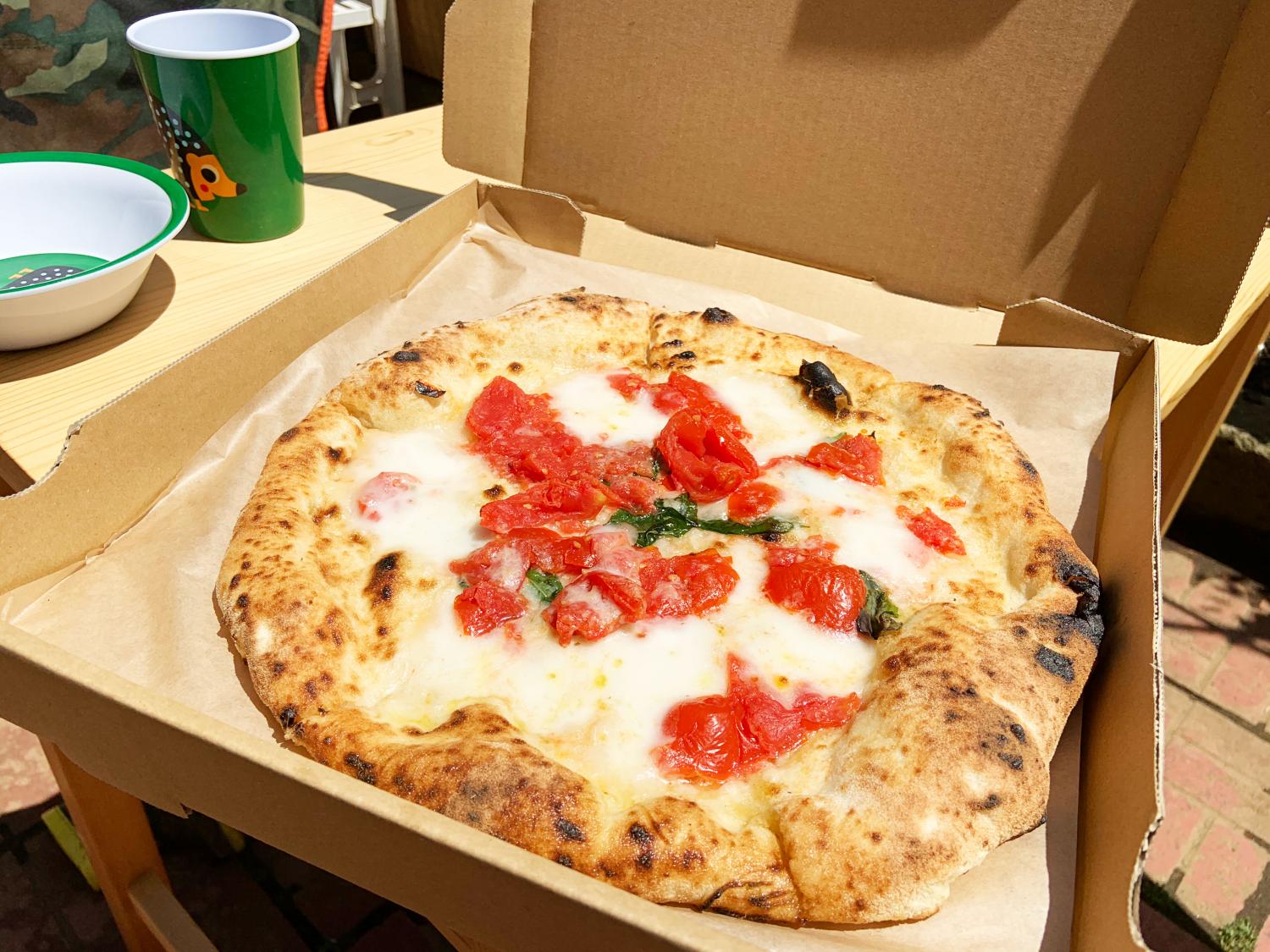 It is home in "Margherita Nerima S.T.G" which won the world Naples pizza championship first place in 2013 in 2006, 2007, 2011!
※It was based on European traditional special product guarantor with S.T.G
Water buffalo mozzarella cheese and two years aged cheese fresh to Nerima Yamaguchi tomato which we chose with eyes of craftsman. Dough develops jointly with Ebetsu, Hokkaido milling. Use and feelings to material are awesome in reliable wheat flour of world standard with a view of face of producer! 
Even I knew difference simply because Margherita was simple pizza (laugh)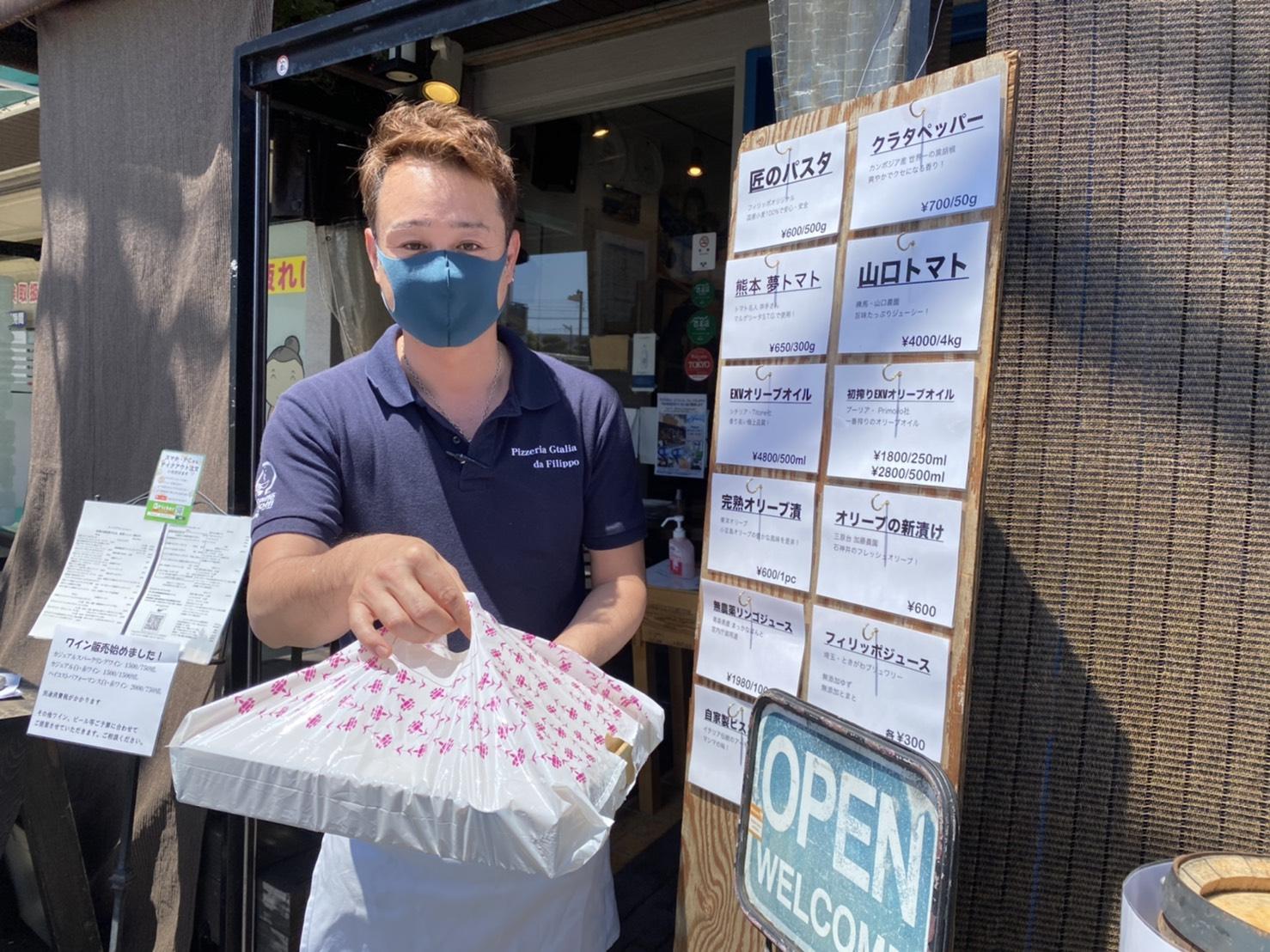 We take the details of shop and other takeout menus from this!
https://www.nerimakanko.jp/takeout/detail.php?goods_id=31
When it is WEB reservation, it is discounted by 100 yen!
② "shizuruderi & sandoitchizu" to enjoy house picnic
The immediate neighbor of store specializing in seafood "shizuru" which is popular among adult girls of Nerima. As side dish shop of shizuru, it is usually open with takeout main.
Discerning dishes using fresh material to be able to make simply because it is store specializing in seafood and stylish atmosphere to remind of Hawaii are wonderful. Five or six regular customers lined up outside on that day.
One plate BENTO! eight kinds where takeout menu thought about nutrition balance.
Sandwich BOX is reservation until three days ago. Under development with sandwich as meal during examination trial manufacture with gourmet sandwich now.
[takeout menu]
Garlic shrimp plate/1,188 yen (tax-included)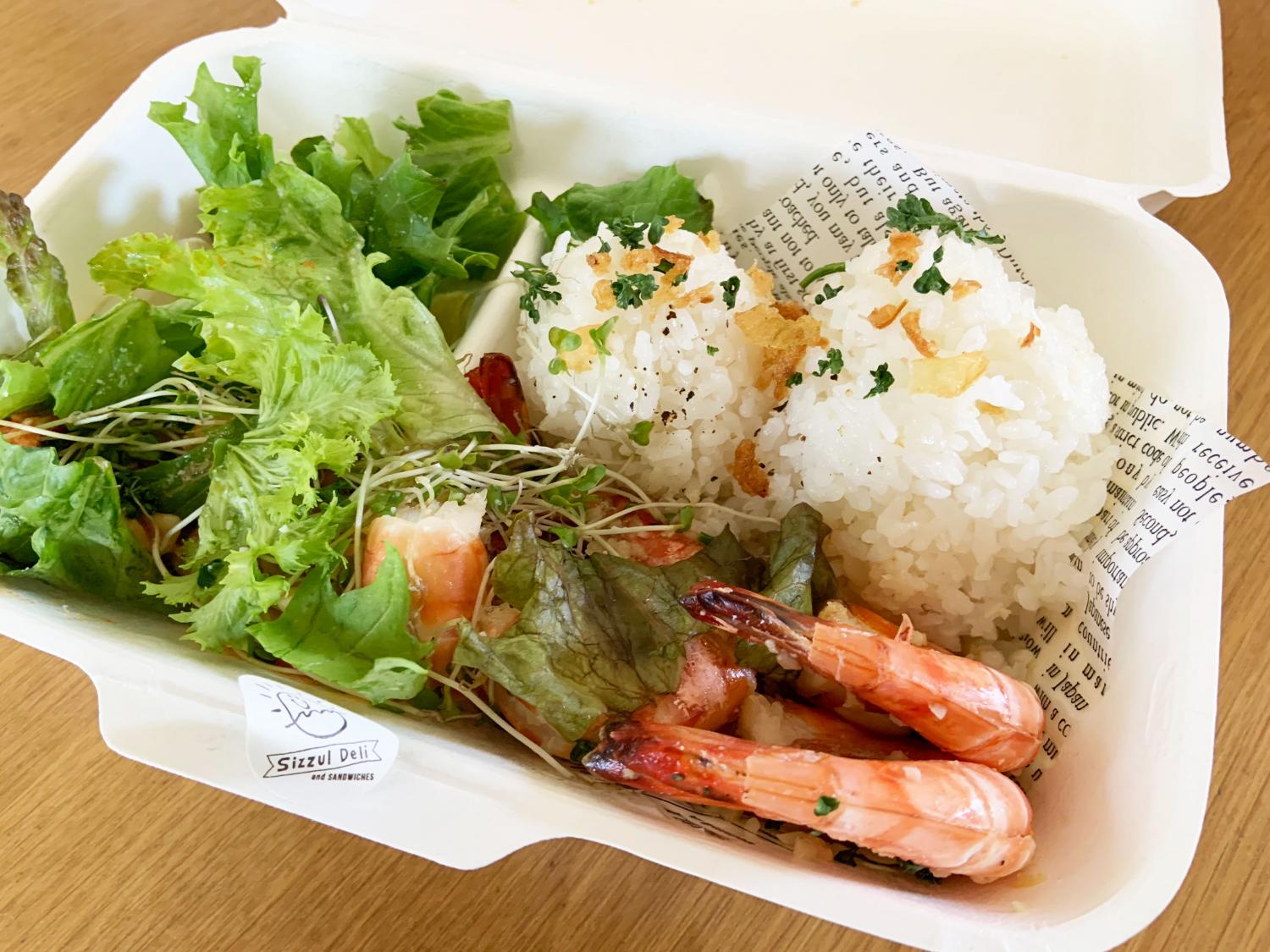 Garlic shrimp. Hawaiian throat is standard! It is BENTO of shop NO1 guard mind.
We use five large-sized black tigers and are doing saute with homemade garlic sauce. As for five prawns, is quite good; eat, and meet!
As the lunch is stylish, it seems to be pleased by woman.
We take the details of shop and other takeout menus from this!
https://www.nerimakanko.jp/takeout/detail.php?goods_id=5


In addition, takeout of this shop is recommended to house picnic, too!
OPPLA'! DA GTALIA (Shakujii)
https://www.nerimakanko.jp/takeout/detail.php?goods_id=80
Pizzeria 222 (Oizumi)
https://www.nerimakanko.jp/takeout/detail.php?goods_id=45
Theme: Day when takeout does cooking of country which wants to go today!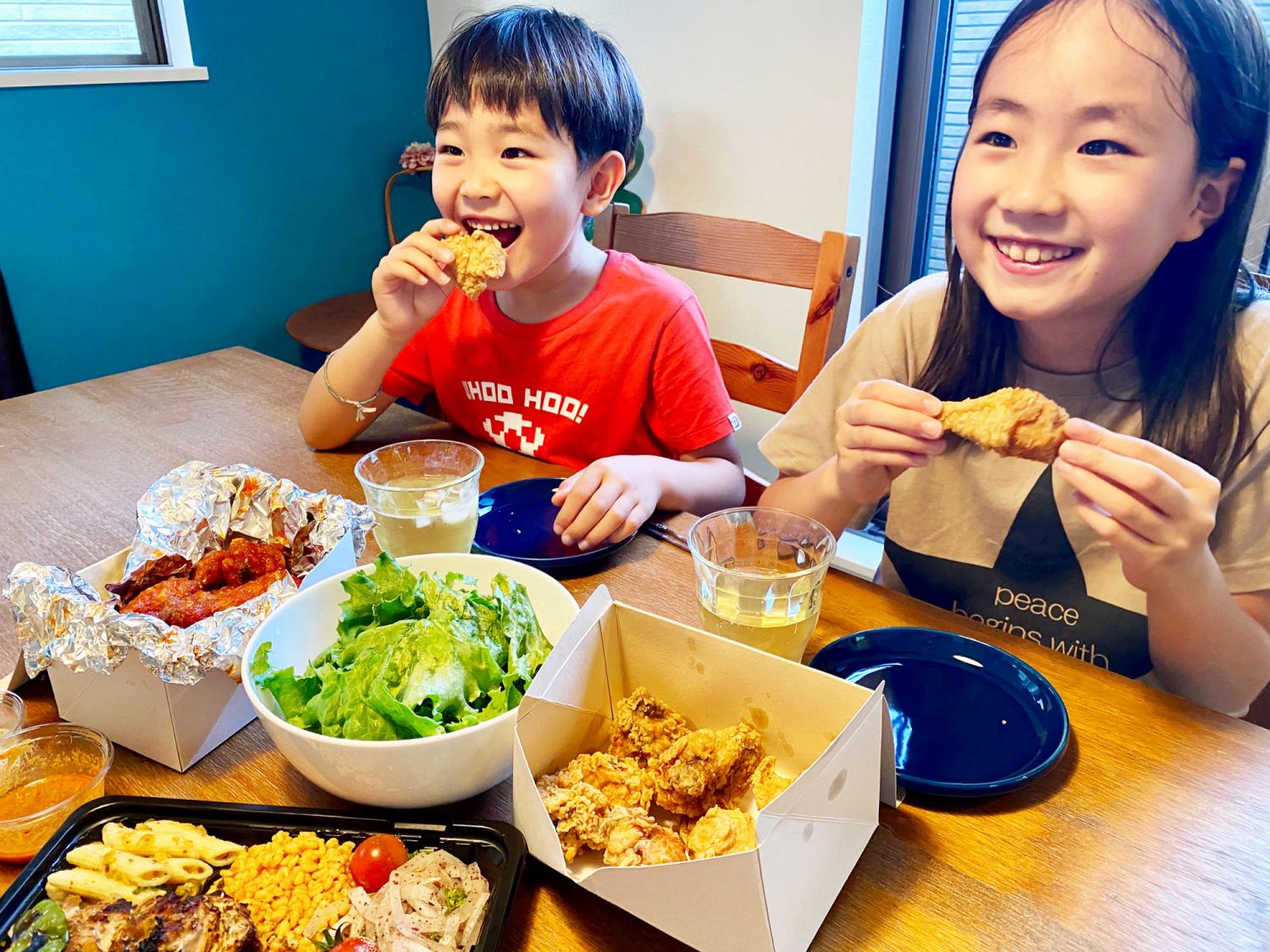 We decide theme and enjoy takeout every week in home. Dishes of country which I want to go this time! To foreign dishes which we have not eaten, children are dokidokiwakuwaku, too. "Ask which country for line next time; when eat for kana ..." and trip feeling, table swells, too!
That country takeout ① "Turkish dishes dorujamafusen"
Have Turkish dishes eaten?
Genuine Turkey restaurant where we go out the Nerima Station west exit, and Turkish owner from Istanbul runs immediate "dorujamafusen."
One of the three major dishes Turkey dishes of the world have many tastes of Japanese taste, and hurdle is low in fusion cuisine.
Consume vegetables, beans, sesame, meat, wheat, rice in a good balance, and Turkish dishes not to use sugar for dishes are healthy. As spice is modest, it is favored toward the wide generation.
[takeout menu]
"shishikebabu of chicken"/1,380 yen (tax-included)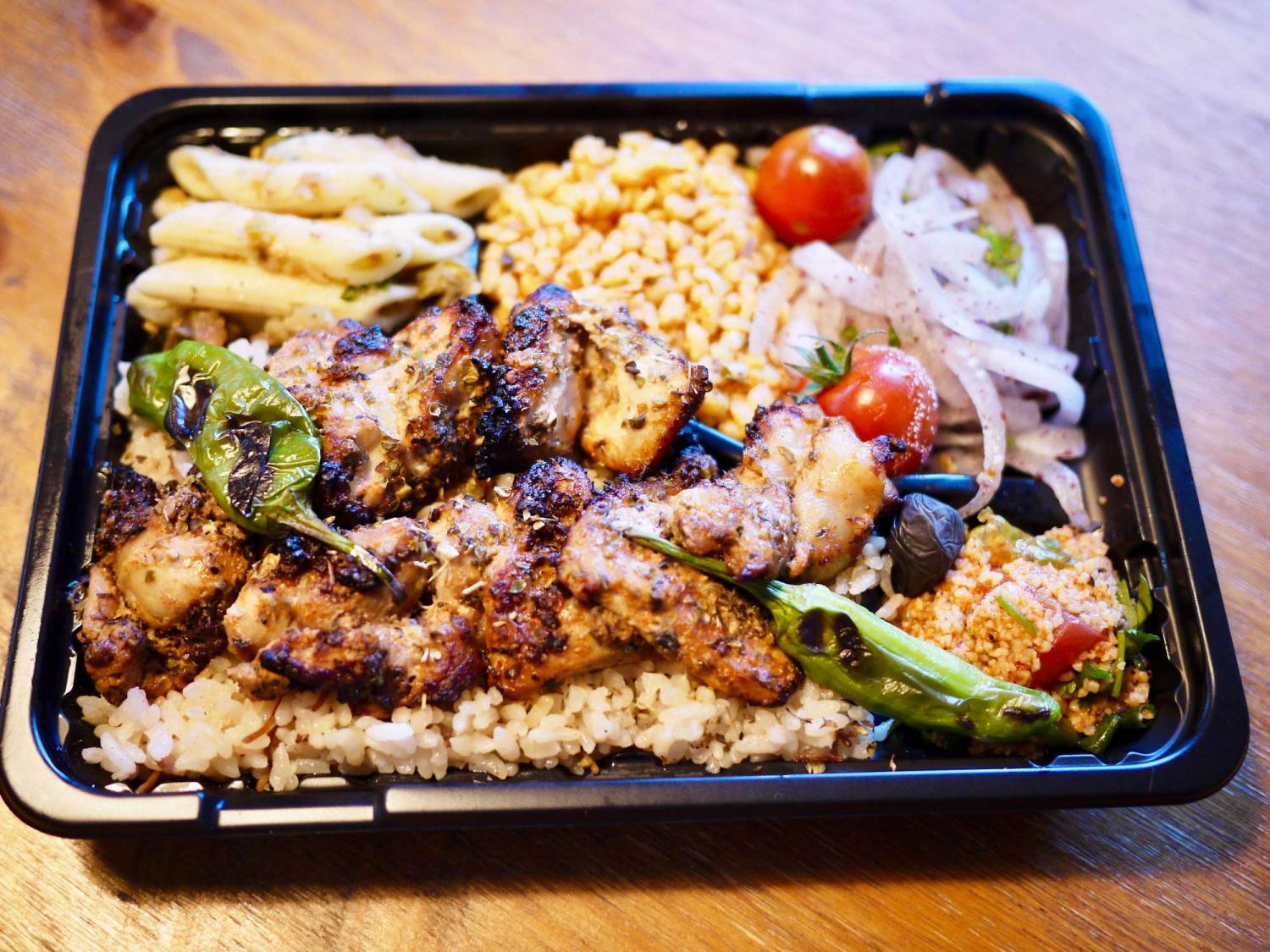 It is fragrant, and grilled chicken leg skewer which we pickled to specially made sauce is baked slowly and carefully while shutting in taste of meat and is juicy.
Spice of several kinds works in a good balance and can never reappear in house. pirau, roasted vegetables and onion salad of wheat that garnish has abundant pirau (pilaf) of rice and vitamin and mineral. As we can eat slightly many types, it is considerably deluxe with one lunch.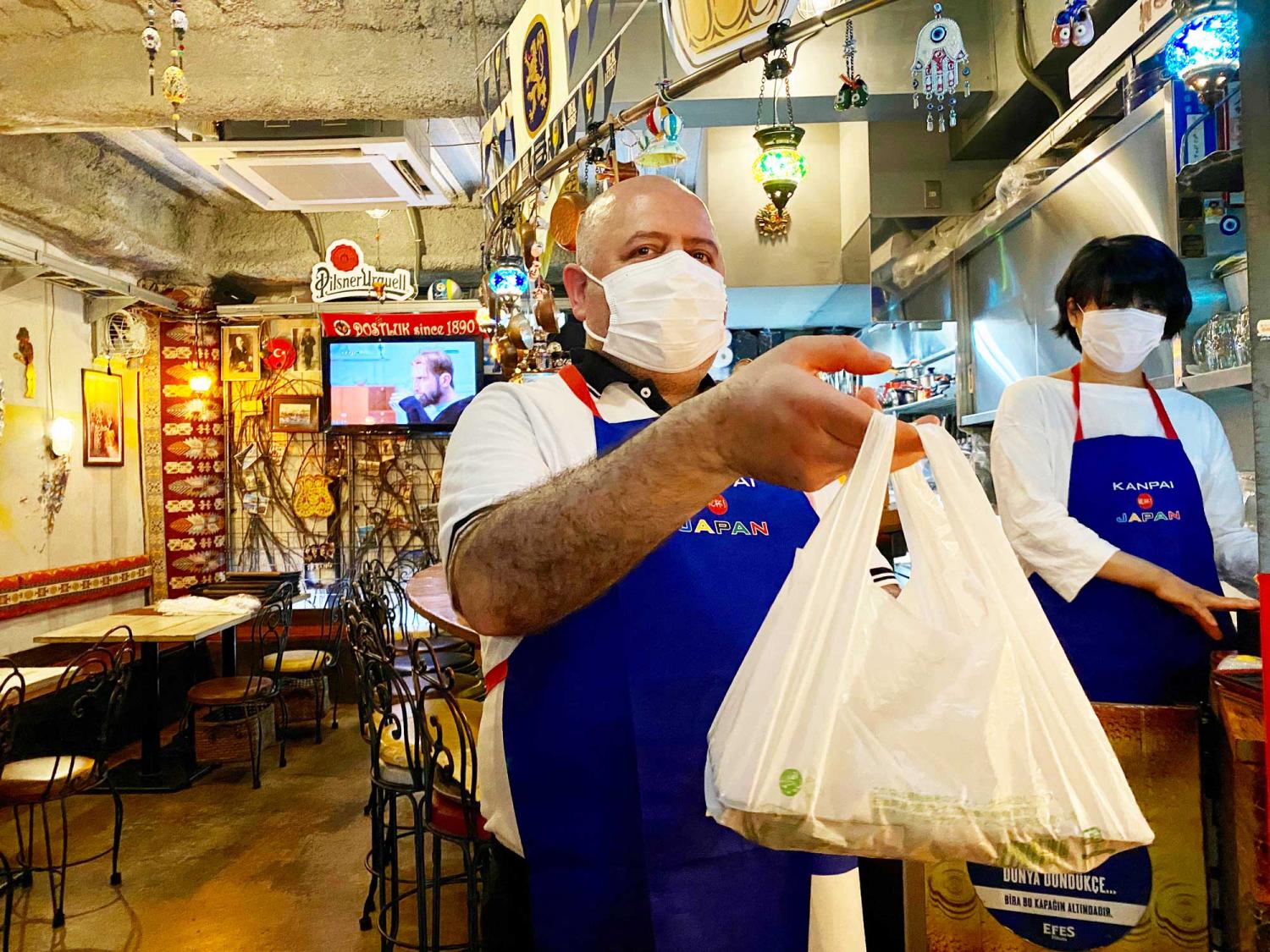 We take in detail other takeout menus of shop from this!
That country takeout ② "brothers (hyonjie) chicken"
We open on November 30, last year. Toshimaen Station 1-minute walk, Korean restaurant in mall under the ground.
Owner seems to be person who, surprisingly, won silver medal by international cookoff. There is the word yaksik same source to Korean food, and there is thought to become healthy from the inside of heart and body for a long time by eating. We seem to continue making the cause, dishes of thought to want to send nutrition to mind and body while spending family and friend, time for pleasant meal with important person.

[takeout menu]
"Half & half" (fried chicken & yangnyeom chicken)/2,678 yen (tax-included)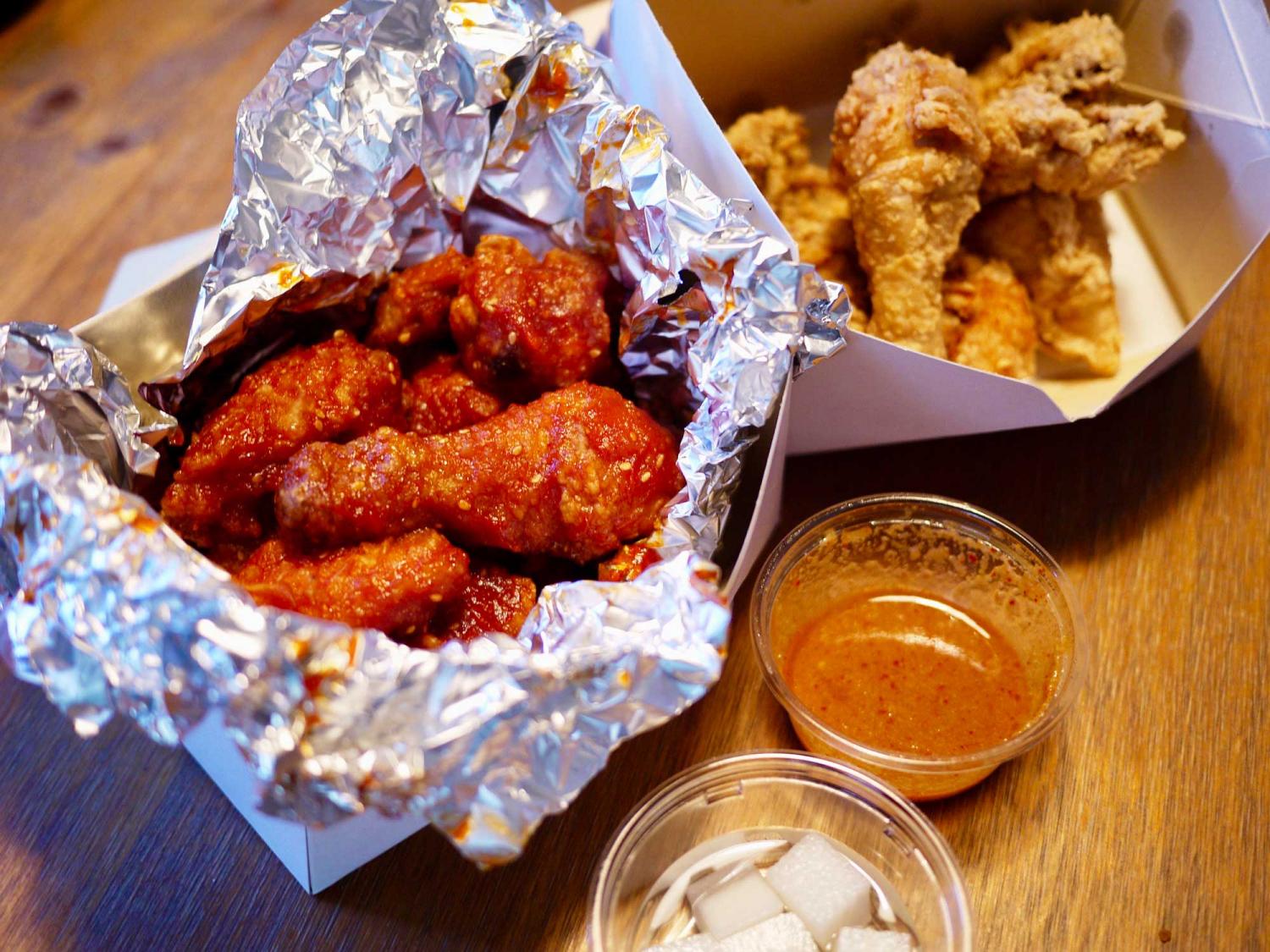 Normal fried chicken and yangnyeom chicken, set for person wanting to eat both. Half for anything and half feather! Yangnyeom chicken selling well used to twine even Korean drama around kanshin sauce of storekeeper specialite de la maison which grated onion and garlic to chicken which we fried. This sauce is habit-forming! It is quite hot, but can you eat the elementary school upper grades?
It is recommendation that eats fried chicken while doing dip to acidity and specially made sauce which worked of sharp taste attached together.
By the way, we can do it for +100 yen when we want to change half & half to asskicking hot.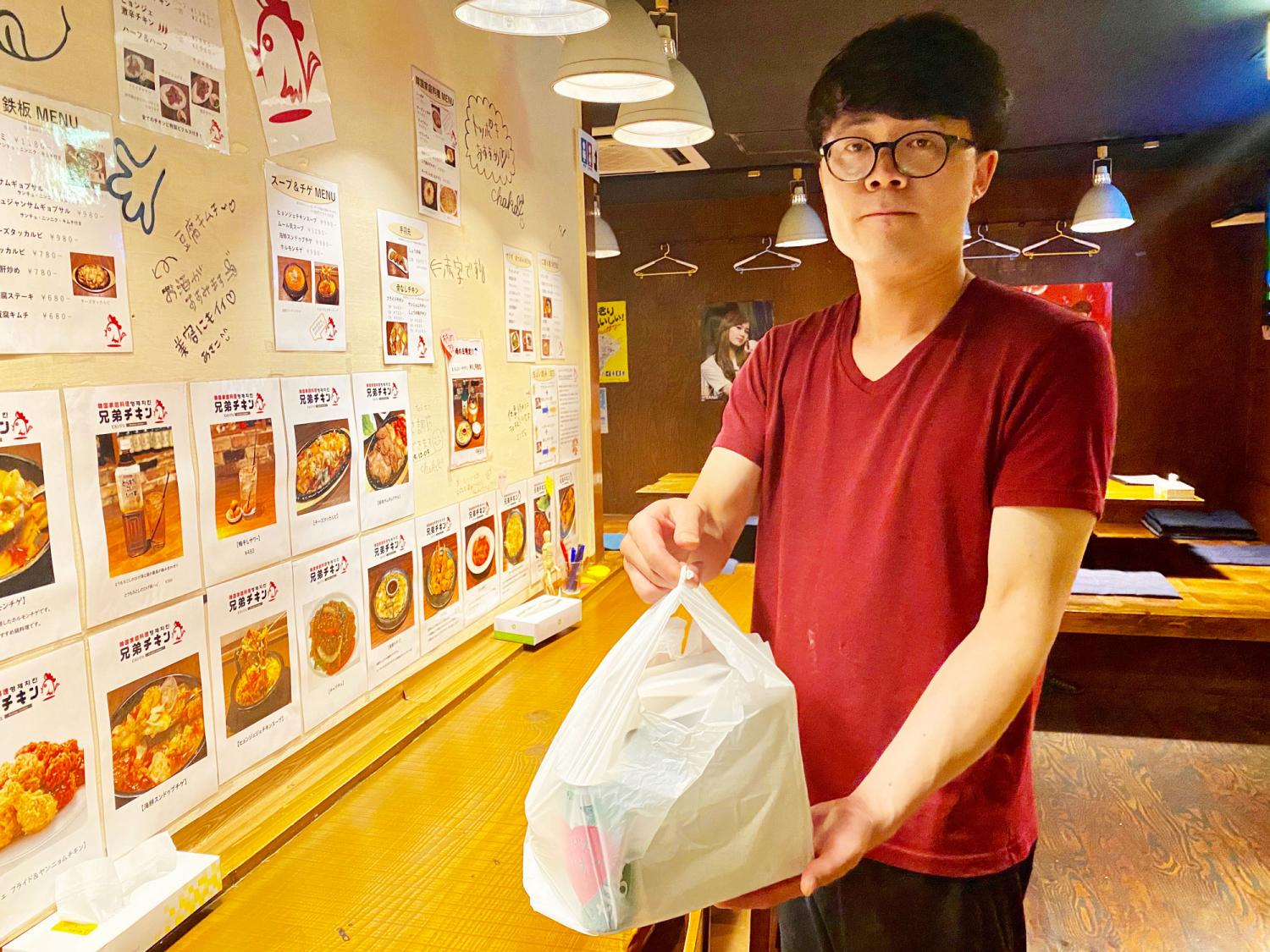 We take the details of shop and other takeout menus from this!
Theme: We take house with hors d'oeuvre of that shop, and let's do!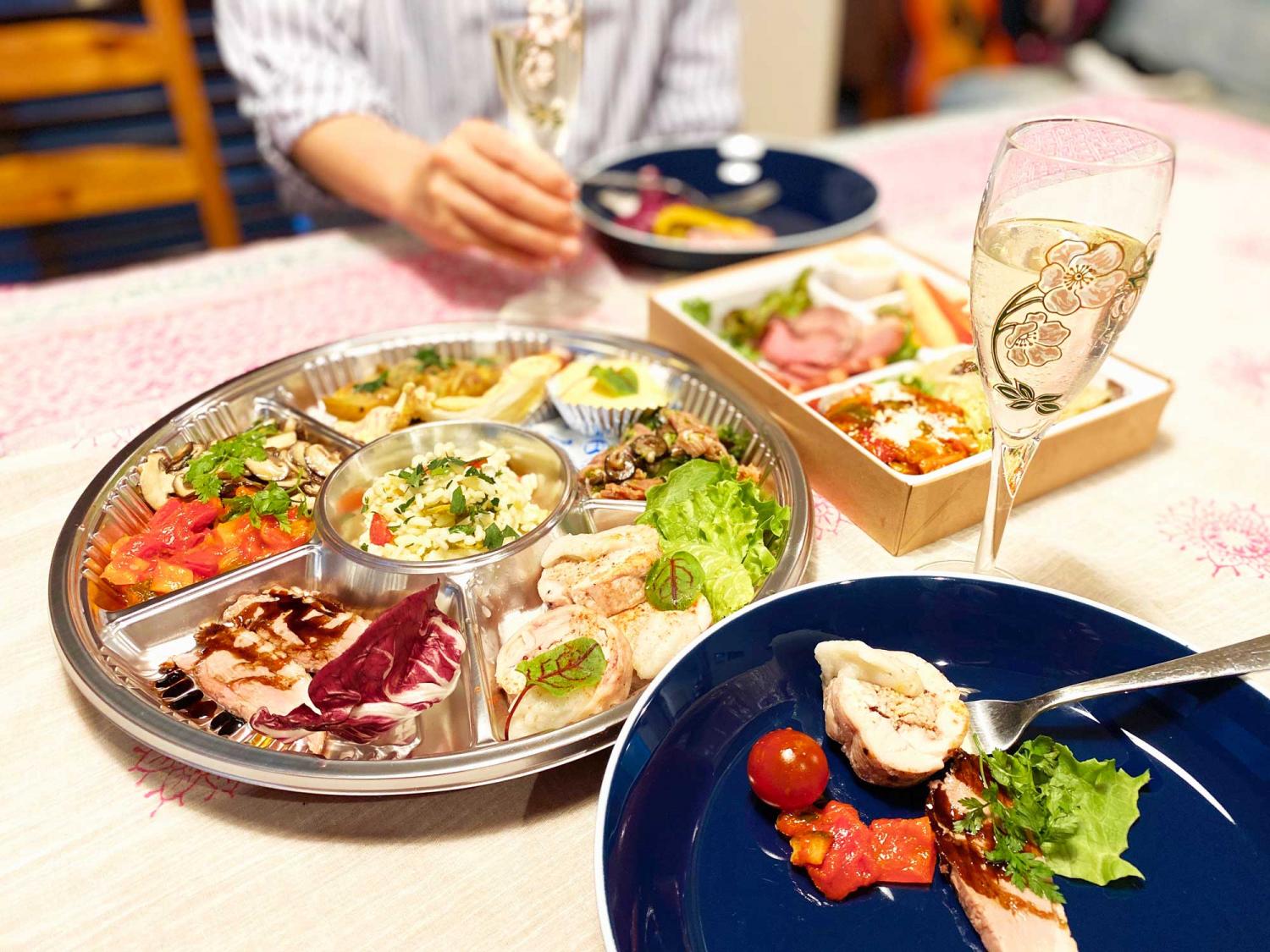 If, as for the snacks which is apt to settle with thing which is kain midato, house, takeout does hors d'oeuvre of celebrity shop; so luxuriously!
We sometimes splurge, and even friends not to be able to employ of mind will enjoy slow time by couple♪
Drink house; hors d'oeuvre ① "yl tonshione"
"Yl tonshione" which quite popular well-established restaurant "la gattsua" (former Roni on) which there was in the bank of Shakujii Park moved to Sakuradai in 2019, and started again. Ingredients use fresh seafood of Kesennuma and vegetables of Nerima-ku. It is feelings to choose, and to provide convincible thing judging from owner oneself eye.
Yl tonshione only as for the delivery. He/she comes for what owner oneself delivery! Some luxury.
And Nara delivery charges in Nerima-ku are free. Though Nerima-ku is large, thank you! It is service to be saved during going out self-restraint very much.

[takeout menu]
"Appetizer, snacks assortment" (seven kinds)/2,500 yen (tax-included)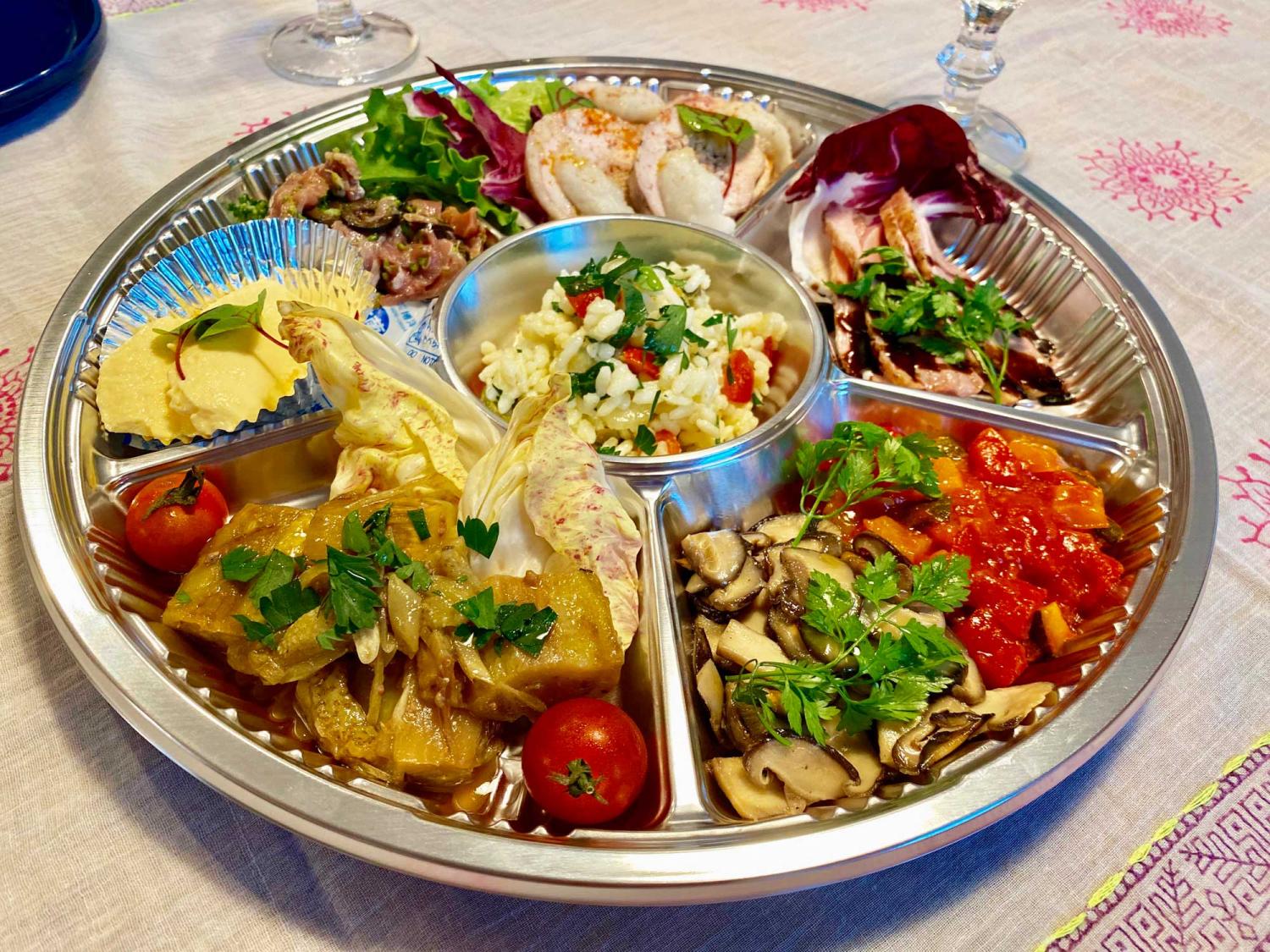 Feelings that are considerable in the contents!
Salad of marinade of chilled Nerima vegetables stewed with tomato and marinade of mushrooms, sauce of gallane Teena and Jerusalem artichoke of Mio chicken thigh, salad of low temperature cooking (ham), broccoli and prosciutto ham of Iwate duck, roast eggplant and anchovy Japanese ginger, Italy rice and celery, mousse of parmesan cheese.
Personally, marinated fried eggplant and anchovy Japanese ginger is favorite. It is taste that is profound while making use of flavor of vegetables, and being delicate. We get balance of seven kinds of dishes and are totally like course dishes of appetizer. Hors d'oeuvre which we want to taste only in adults whom we want to keep a secret to to child slowly and carefully.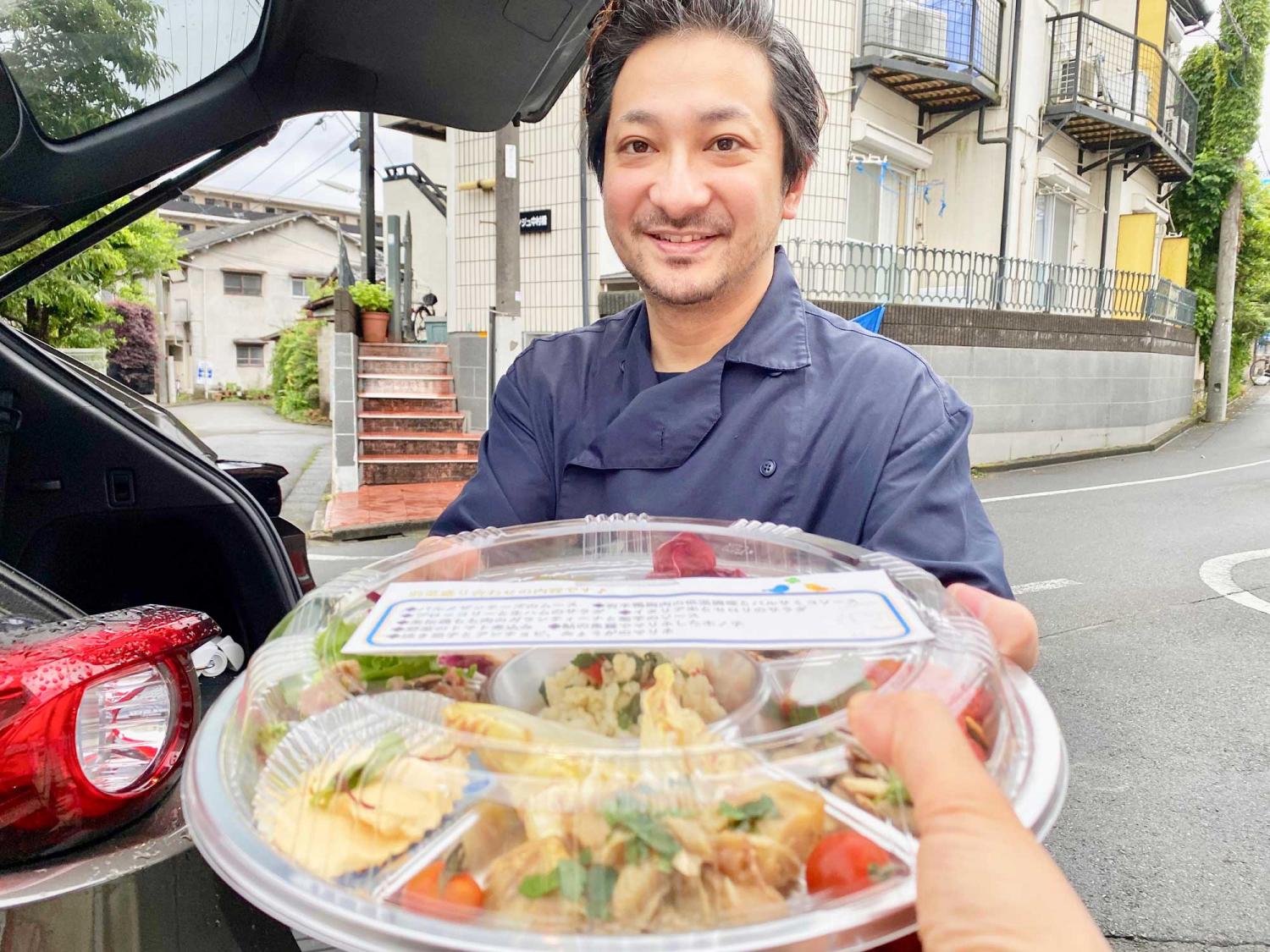 We take the details of shop and other takeout menus from this!
Drink house; hors d'oeuvre ② "Enoteca reOhnet"
Casual Italian food which is near Oizumi-Gakuen Station. It is usually popular shop of Oizumigakuen not to readily get reservation at the time of business.
From regular customer who was not able to come to store, we want to eat dishes of Enoteca at home! A lot of requests called this seemed to begin takeout. Appetizer, pizza, pasta, course dishes whole takeout including main meat dishes seem to be possible.

[takeout menu]
"Five kinds of appetizer assortment two people assortment"/1,200 yen (tax-included)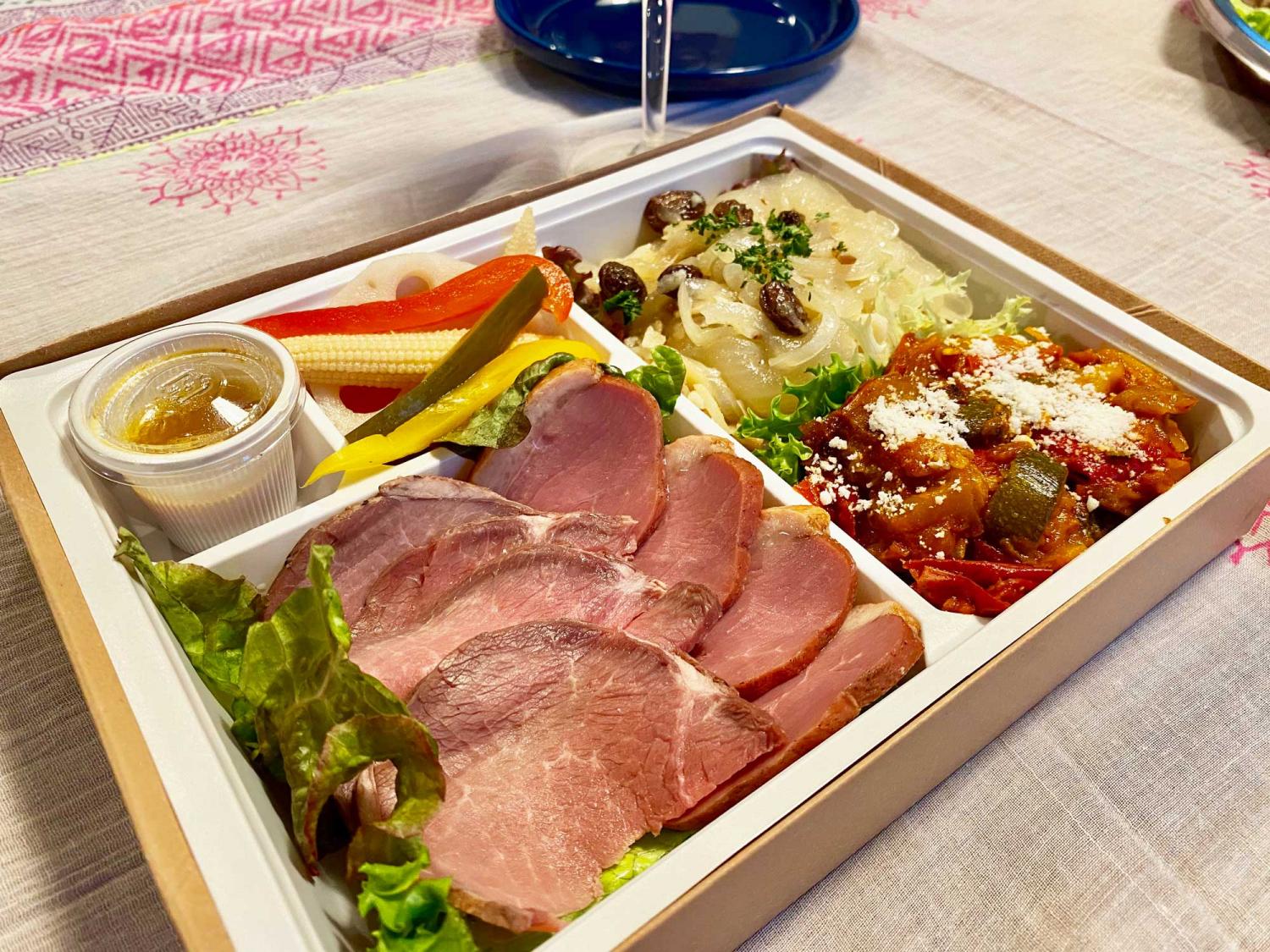 (roast beef, smoked duck, saoru, kaponata, pickles of whitefish)
Standard popular roast beef, smoked duck. This is certain with moist Jushi! And this whitish thing which this raisin rides is local cuisine of Italian Veneto, saoru of whitefish. We did marinade with onion, raisin, almond over white-fleshed fish. Liquor advances! When we eat with child, we order pizza, and let's enjoy appetizer assortment only in adults!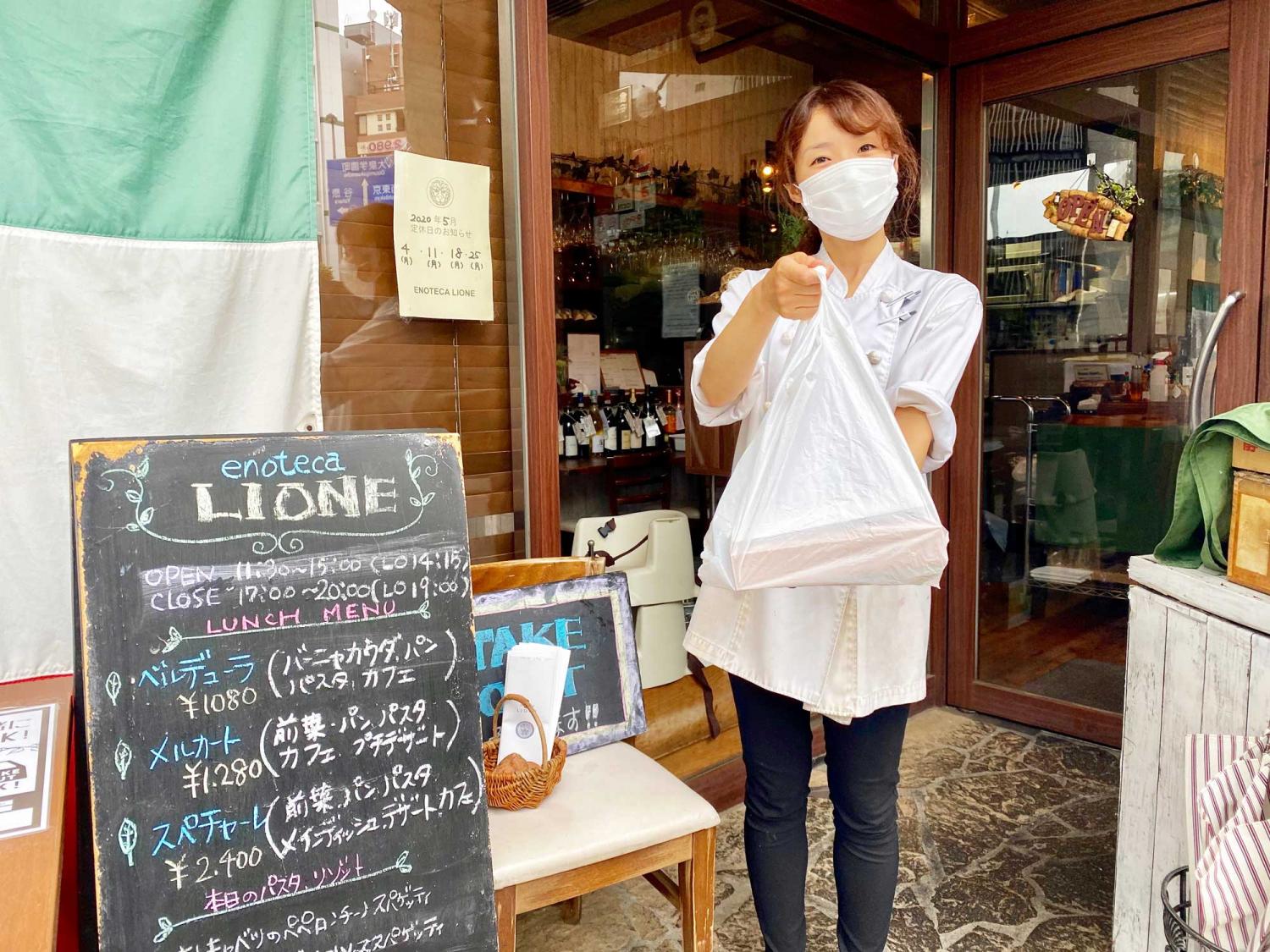 We take the details of shop and other takeout menus from this!
https://www.nerimakanko.jp/takeout/detail.php?goods_id=43


Takeout hors d'oeuvre of this shop is recommended, too!
Fine weather to fine weather (Hikarigaoka)
https://www.nerimakanko.jp/takeout/detail.php?goods_id=114
Japanese dishes French Komorebi (Shakujii)
https://www.nerimakanko.jp/takeout/detail.php?goods_id=7
Vin sereno (Nerima)
________________________________________________________
How about?
I sent on three themes this time.
Let's spend self-restraint period as special time to be able to enjoy house♪