#016 Nerima pickle party chairpersons


Keiichiro Takayama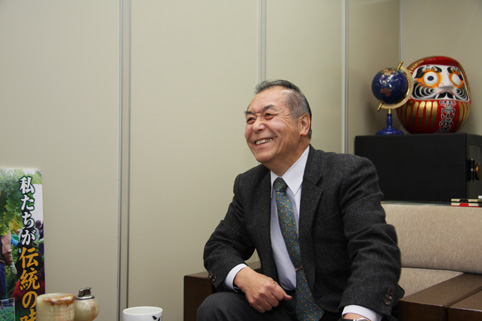 Annual!
nerima pickle product exhibition begins
 "nerima pickle product exhibition" to reach 20 times in this year is held in Seibu Department Store Ikebukuro Main Store on Tuesday for from Wednesday, January 16, 2008 to 22nd. We heard thought to hang for product exhibition to Keiichiro Takayama, president of Takayama store which acted as chairperson of Nerima pickle party.
 Poster of Nerima radish was put on room where poster of "nerima pickle product exhibition" was put through at entrance of office of Takayama store.
"The only place where reaction of customer is keenly aware of as for nerima pickle product exhibition as my company is production, wholesale. We are looking forward to one week to stand in store of Seibu Department Store every year. We have a question about pickle from customer in various ways, but convey safe thing for production center or manufacturing method or relief"
 Product exhibition until the last time was gift delicatessen special event space of Seibu, but changed this time in side dish market special event space. Without regular customers, mistake.
When "nerima pickle product exhibition begins it seems to be said that I smell the inside of car of Seibu Line in pickled daikon" (laugh)
 Episode that annual prosperity can hear about. It is pastime that gives poetic charm to this time.
 On the other hand, there seems to be problem to have as the pickle industry.
As "Nerima radish has brand power, Nerima-ku lays emphasis on production, but there is the big neck which it is hard to pull and does not let you readily strain with increase in production. In addition, issue of successor of farmhouse, loss of interest in pickled eating habits by change. We feel impatience how the whole industry survives"
 We feel force rather than feel anxiety from strength and articulate manner of speech of eyes power of President Takayama to talk so about. Will this be because there are confidence and pride for genuine taste that we made heartily for Nerima pickle party to reach the 60th anniversary in 2008?
---
Company of father who inherited in university students
We talk about work, area, family, you
 It was died, and father seemed to inherit business at the age of sophomore President Takayama irresistibly. As we helped all the time, we say that we knew all the work.
When "it was work clothes and boots and went to university, it was revealed that we did not disturb public morals from teacher when we got yelled at, but said that it was uniform of my job and explained. I think of having inherited business happily"
 Takayama store which has mainly production and sales of ginger product. Company building is 20 years old, but basement becomes factory and is novel design which adopted natural lighting.
"We achieve soundproofing effect by arranging factory underground and utilize site three-dimensionally"
 And factory wastes purify and drain and clear health code and untie in residential area of Takamatsu and is crowded.
 Shakujii Park likes both birth and the breeding in the present location, boyhood of Takamatsu, Nerima-ku, and it seems to be remembered that it carried away big light rouo. We said that we looked forward to going to park with 2-year-old grandchild, and smile of President Takayama became kinder now.
"Hobby likes playing with car, that we drive. As family and other people can enjoy drive together, it is good hobby? "
 President Takayama, Sendai and Wakayama finish being called OK in a day. We do not seem to become sleepy at all when we drive to hear sound of engine. In addition, we knew how to drive large car of 11t and a half by work and were tough President Takayama who carried a large quantity of ginger by oneself.
(December 28, 2007 update)
"nerima pickle product exhibition" of 2008
Poster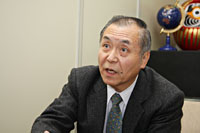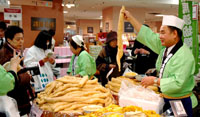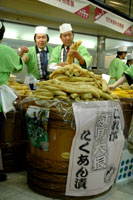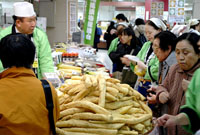 Of January, 2007
State of "nerima pickle product exhibition"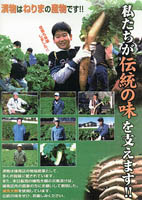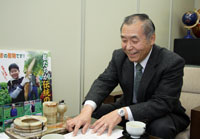 Profile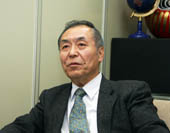 Keiichiro Takayama
Native Nerima's person much living in Takamatsu, Nerima-ku. As the second generation of Takayama store, we run president business more than 40 years. The principle of thorough spot to go to Thailand and China of straight production center as production and sales of ginger product, and to manage together with field. Nerima pickle party chairperson.