#024 shogi players


Koichi Fukaura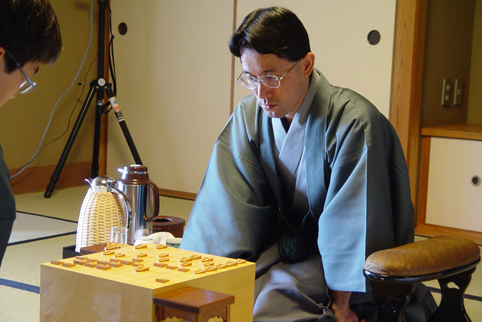 The first throne defense war
We intend to borrow chest of Master Hanyu
 It is appearance of professional shogi player! Title war of shogi is seven of Meijin match, Osho match, Oi match, Kisei match, Kio match, Oza match, Ryuo match from old order of history. The Koichi Fukaura throne gained the wonderful throne title from Master Zenji Hanyu who accomplished great achievement of seven crown monopolies by the 48th Oi match of 2007 in the past. For the first defense, we are developing exciting game by the 49th Oi match now. Four stations won, and, the seventh game, they win title earlier from July through September. We heard story while such tensions continued.
 We were relieved only at keen work in the Fukaura throne who was refreshing, and seemed to be gentle when we imagined concentration and look of strain. At first, I would like enthusiasm of defense war!
"We are tense, but we intend to borrow chest and fight with all one's might as anyway partner is Master Zenji Hanyu of inexpugnableness" (laugh)
 We hung three wins one defeat and check in the fourth station in Sasebo-shi, Nagasaki of hometown on August 6 and 7, but are defeated by narrow margin after exciting game at the fifth station in Tokushima on August 26 and 27. Breathtaking with three wins two defeats; unfolded.
 Is there particularly impressive one station?
"September 26 when last year does not forget. We play the throne title and are match with Master Hanyu in Tsurumaki Onsen "encampment" of Kanagawa. I was challenger, but was development that was very painful by seventh station of the seventh game, three wins three defeats. You are driven, and do you finally lose?…What flashed at moment when thought of this "7 seven Katsura." This became move of bringing sure death. Master Hanyu "do ask? We would seem to be ". We cannot forget throughout the life"
---

Quiet boy,
To staunch game person?
 When was shogi begun at?
Since the days of "first grader. We were introverted, and father invited character not to readily get friend to the world of shogi anxiously. It became interesting and came to participate in meeting as we improved. Therefore it is said that it is, "Fukaura is strong" when we beat adult. It was exciting!"
 Fukaura who came to want to be professional in the sixth grade at an elementary school leaves Kyushu for Tokyo at only 12 years old alone! We seemed to freeload at house of relative for three years.
In "the house, there was child of the same age. (laugh) which kept child of relative who was not almost like me well though it was always tough"
 Said for study, and parents forgave well.
"We would understand that we did not work if we said. As the parents' house is bar, we think that the truth wanted me to inherit. But he/she sent out comfortably. We still thank"
 Are you quiet? Are you weak? No, father drew "game soul" that we hid inward well.
---

We convey charm of shogi,
We want to repay hometown's kindness
 What is charm of shogi right out?
Regardless of "age, it will be what we can enjoy depending on dokino level then. When it was beginner, I gathered piece, too and was playing. As level rises, we find worthy rival and want to face"
 More "say established tactics to shogi, and there is something like a series of models. When we were driven during match while it is said that record of a game of shogi of ancient people is the best, totally new hand may flash from all out effort. As we found unreached route, there is still new expanse in shogi! There is fresh joy in this"
 There seems to be no that charm of shogi runs out if we talk deeply.
 Fukaura who wishes that we want provincial to play more role while there are predominantly many professional shogi players based in Tokyo. As one of the soil, we donated a part of the championship prize money of the morning sun opening to shogi world of Sasebo-shi five years ago and seemed to open shogi classroom which free, children could point to. As for the name "Fukaura cram school." That when we went home, throne oneself instruction plays. It is wonderful local contribution!
 When we visit favorite place in Nerima-ku,
"Hikarigaoka Park where there is a lot of greenery. Answer, we lived near before marriage. In addition, it is fond daddy who likes festival, and goes for terihime Festival or the Cock Fair with child (laugh)!
 However, expression changes completely when it comes to shogi.
Unlike "Go to compete for number, shogi is the world of zero or 100. Life-or-death, is right like war-torn country military commander; say, feel.
 Game of such a tough man, the Oi match sixth situation are carried out in encampment of memorable Kanagawa on September 9 and 10. It seems to become battle quivering with excitement in anticipation of an adventure. We support!
(September 1, 2008 update)
We finish the fourth situation,
The Fukaura throne who just returned to Tokyo.
Though you are tired, we are smiling from beginning to end.
State (2008) of the 49th Oi match.
Both each other corner, exchange of minute tactics.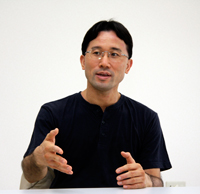 The Fukaura throne who talks about charm of shogi hot.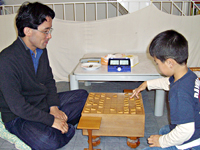 To 8-year-old son
Daddy Fukaura instructing shogi.
When ask whether want to become professional shogi player; because "is severe ability society…"
Expression that is complicated in this. It is parental affection.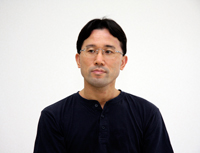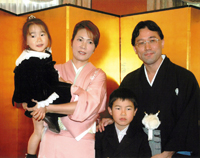 Family one piece that we gather. Very beautiful wife is former nurse.
The Fukaura throne seemed to get to know during hospitalization. Episode to invite your parents of wife to match with Master Hanyu to get the permission of marriage? 
This is brain play, too (laugh).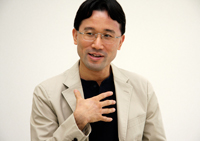 For question carefully precisely
We answer, and there is dignity.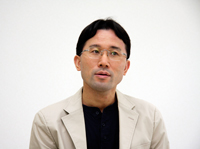 Profile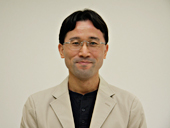 Koichi Fukaura
We are from 1972, Sasebo-shi, Nagasaki. In 1984, we go to Tokyo alone. We study under late Genji Hanamura 9-dan. 1991, entering professional (four step promotion). In 1993, all-Japan professional championships acquire the victory results steadily. 2003, morning sun open championship. In 2007, the throne title is recaptured by the 48th Oi match by Master Zenji Hanyu. Hobby plays soccer. We form soccer team "que sera sera" of federation of shogi by own appeal. It shifts to watching games exclusively recently. We are living in Toyotamanaka, Nerima-ku from 2002.