#028 "master of walk" chief editor


Masahiko Yamaguchi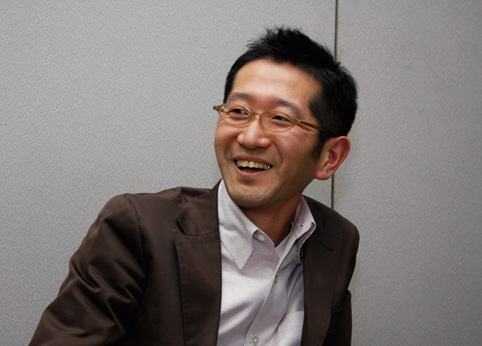 With the secret of walk…
Both people and town are love! We do in this
 "Nerima-ku-cho walk tour guide training course" that began in the autumn of 2008 gathers earnest student attending a lectures mainly on senior generation. In guide course presentation, lecturer at guest told by meeting, art "to work out, and to do walk more wealthily of Nerima" in Masahiko Yamaguchi of "master of walk" chief editor. 
 "We are apt to seem to be master of working pattern walk, but of course do not know all. Person knowing all from the beginning does not have even guide. While living person enjoys, and town checks our town growing up, attachment is born. Though they may be stinking, both people and town are love after all"
 Love! Yamaguchi talking about this suddenly is indeed persuasive.
 "Guide is apt to be partial in great erudition to talk about knowledge by all means…. Having margin, it is not too learned. We think to be just right in it"
I see, I see.
 "There are many houses of the same surname, or it was ○○ person, or, in this neighborhood, this land has the small material which only people living for a long time know a lot before. Such local material may be interesting? "
I see, we felt seeming to be able to guide me. 
 "Eyes of curiosity to take the material home afterward and this drill mouth are me! Have expertise saying this. If eyes of writer are interesting, we stay together by work of magazine and it is fun and is stimulated"
 As well as information of point and point, what kind of story do you include there? Even position of guide is the making of magazine, but Yamaguchi says that this is common.
---

I hate transfer! From this…
To "master of walk" chief editor
 Native Tokyo native that Yamaguchi was born in Setagaya-ku, and grew up in Shinagawa-ku. We seemed to live as one early on account of the home from high school days. If it is very free and thinks whether it is fun with selfishness,
 "iyaa was desolate. If high school student goes to diner at night, we change a little. So uncle of shop minds and calls out and. In this way, I have been protected in shop and town"
 Tokyo =home! As if "it is publishing company, decisive factor of course of Yamaguchi saying tomade does not have transfer" (laugh). After entering trip magazine-related publishing company, we talked about ambition saying "there may be magazine of "Tokyo that even one could enjoy" not introductions of so-called places for dating". The enthusiasm is valued by the first chief editor, and days to be engaged earnestly in around Tokyo continue…We turned out to be the "master of walk" first issue publication, in that way in April, 1996.
 Thereafter this magazine is called by "santatsu" and nickname and continues winning deep-rooted fan. And new employee at the time became chief editor ten years later! Yamaguchi was "craftsman" of walk of this way ray.
---

In this way in Nerima
We drifted (laugh)
 In 2001 in large family called pet dog of marriage, breath or bride and four. The familiar Setagaya neighborhood was hope, but with rent do not reach an understanding. We go north more and more in the Circular Route 7 and meet ideal article which we looked for in Kotake-machi, Nerima-ku.
 "Quiet Japanese house with porch and garden! We decided immediately. There was tree of plum and fragrant olive, and there was flavor in spring and autumn. You open clay charcoal stove in porch, and grill saury. I liked very much, and I was always in porch"
 As for another reason that decided base in Ekoda, there is vigor at mall. It is viewpoint only by Yamaguchi who received ease and vitality from adults of mall in the lonely youth. We are closer and closer with this town after child is born. That night bazaar and Toshimaen of road are families leisurely, and Ekoda is stamping ground.
 "Do you know that river flows in garden of Toshimaen? Rather than simple theme park, pleasure was deepened when we paid more attention to history that was the site of castle originally.
 "Tris cafe" at the Ekoda Station north exit and "tiger Bo" of Chinese restaurant told three houses of noodle shop "176" close to Nerima Station when we visited recommended shop. Shop structure full of personality and thought of storekeeper is all with charm.
 Even if "we just repeat every day and show good point of Tokyo, in fact, it is not so, and there are materials which can remember that it is various later a lot. That is the same for child and never has days that it is routine. We want you to repeat sense and experiences that "one only of oneself" can mean if born and raised in this Nerima with much effort
 After all, Yamaguchi talked about "love to people and town!" till the last.
(January 5, 2009 update)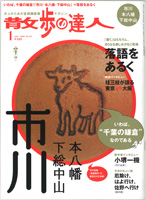 January, 2009 issue of the latest issue.
In photograph in sentence,
We feel "love!" from the whole.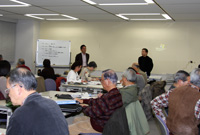 "Nerima-ku-cho walk tour guide
Scenery of the training course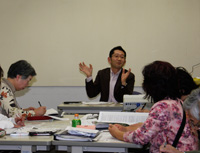 Art to do walk wealthily! We initiate into this.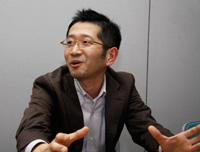 Yamaguchi has a big gesture, too,
In atmosphere that the neighborhood is bright in talking on seeing eyes of partner fluently!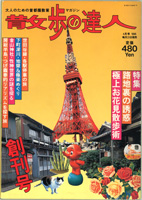 The "master of walk" first issue
(April, 1996 issue).
It was B5 seal in those days.
Editor's postscript of Yamaguchi
"Earnestly by date at the age of high school student
We were dumped when we walked long distance!"
What episode (laugh).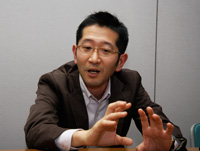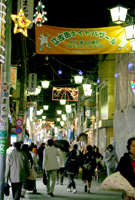 We are about to haunt with child
「
Ekoda night bazaar
」
It is held on fourth Saturday of odd month,
Stamp rally, product city direct from the field,
Such as Yakisoba, cotton candy, target practice
Branch is annual.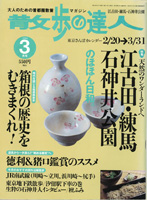 With March, 2004 issue,
Nerima neighborhood was taken up.
"Please feature another time!"
On this occasion,
We will ask (laugh)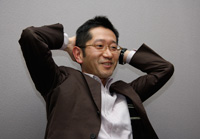 Profile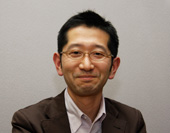 Masahiko Yamaguchi
It was born in Ikejiri, Setagaya-ku for 1,970 years. We do valuable experience called staying alone from high school days. We enter hiromesumidebansha (current: Transportation News Co., Ltd.) in 1995. We are engaged in editing than the "master of walk" first issue, and chief editor takes office in 2005. Ski, kayak, diversified tastes including motorcycle. We are living in Sakuradai, Nerima-ku.