#055 "JA Tokyo green leaves" representative director ealdorman


Koichi Enomoto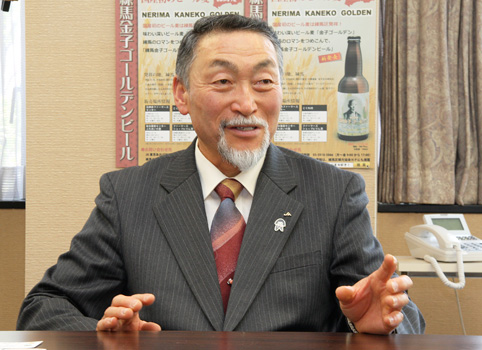 With product of Nerima brand
Agriculture to activation!
 In May, we sell Nerima-ku birthplace beer "
Kaneko, Nerima Golden beer
" in JA Tokyo green leaves! It is kind of wheat which became foundation of main beer which Kaneko Golden is the country now, and are produced. Parent of Japanese beer! It will not be exaggeration, though. We asked Koichi Enomoto of JA Tokyo green leaves ealdorman about circumstances that would bring back this two-rowed barley.
 "It became five or six years ago, but story to build honoring monument of Kaneko Ox Goro who was great man of native district came up. He is person that domestic first two-rowed barley, Kaneko Golden was raised in Nerima-ku Toyotama in around 1900. It spread out so that it was cultivated in whole Kanto, but we were screened now by new kind and were hardly made in those days. When time to reflect such a thing newly now may come. At that time, not only we built honoring monument, but also made beer itself. As commemorative ceremony, we have finished being production only for once then"
 It is topic with considerable impact that the domestic first two-rowed barley is Nerima origin. Taking this occasion, Kaneko Golden woke from long sleep.
 "There was thought that we wanted to bring up that wanted to make eyeball of Nerima brand JA brand, and eventually. In the thought, we think that it becomes one means to protect farmers as we agricultural cooperative. As, with the issue of aging and successor, problems such as inheritance tax payment, decrease, agriculture of farmland are the declining current situations. It is stage with product, and Kaneko Golden does not so take effort and has characteristic that it is hard to fall down as height of a rice plant is low"
 We receive big expectation, and "Kaneko, Nerima Golden beer" is born! Taste to have seemed to order from manufacturer of beer when we want to brew beer which fitted in the current times, but to be worried about…?
 By "the manufacturing method to let you mature in bottle, it is deep with body is tasteful. When as expression of taste is difficult, you can taste this craft beer by yourself by all means (laugh). Furthermore, using Kaneko Golden wheat, we are producing barley tea, bread, cookies experimentally. We think that we can commercialize this by all means"
 We admired idea power, the executive ability of Enomoto ealdorman, but thing in all origin of story was sincere thought "what is there as agricultural cooperative to tie consumers and farmers to?".
 Because if "agriculture does not hold good well, it is not agricultural cooperative. It is fact recently that the staff who does not know agriculture increases. Therefore we let the young staff experience agriculture. We contact people in farmhouse and think that by bringing up farm products, consciousness has begun to change little by little"
---
Teaching of father
"Policy as farmhouse"
 To since "I was young father "farmers must not forget the duty of farmhouse. It was said, continue having the feeling forever. When when oneself does what, basics are policy having one farmhouse, that. Because we decided that it was own occupation and inherited business"
 We have busy days, but we hear that work of farm is done on holiday and are surprising. Then is holiday; or ...! (laugh)
 As "it has become agricultural cooperative and farmhouse, two pairs of straw sandals, we cannot but sharpen own time. Stress is like character not to collect, too (laugh). More than anything, customer came to look at garden plant and liked! It is the gladdest that this is said"
 Urban agriculture came to attract attention recently.
 "We pick off and want to enlarge citrus fruit pro-sightseeing farm such as mandarin orange and kumquat as strawberry and blueberry which we can eat, newer attempt even little by little immediately. In addition, we pressure administration to work on system revision to make Nerima brand with Nerima vegetables gyoza and Nerima pickle and Kaneko, Nerima Golden beer, and there are what you should do in we agricultural cooperative, thing that we want to do a lot"
 When there is proud brand of our town to be able to receive fresh, reliable product from because there is agriculture in Nerima, it is fantastic!
(April 28, 2011 update)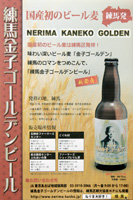 Kaneko, Nerima Golden beer
The release notice poster
(in image click PDF file
We open)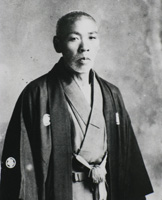 Kaneko Ox Goro old man
For upbringing of Kaneko Golden wheat
Great man of successful Nerima-ku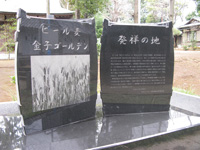 It is in Toyotama Hikawa Shrine
"The Kaneko Golden birthplace"
Honoring monument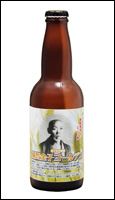 Of Kaneko, Nerima Golden beer
Sale is May 9!
It is ... early in being limited production.
You can buy in direct sale place of agricultural cooperative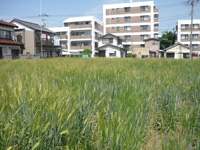 We are bringing up quickly and healthily!
It is right scenery of urban agriculture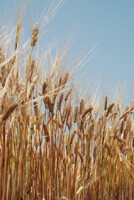 We grow straight towards the sky
Kaneko Golden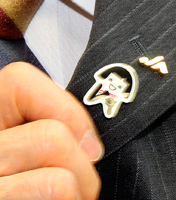 Badge which sparkles on the chest
Of ZEN-NOH, good meal project
Emblem
"shomi (we obtain and see)"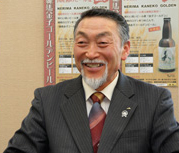 It is sexy Boyce in dandy
Enomoto ealdorman.
We recite hot thought to agriculture
Profile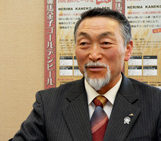 Koichi Enomoto
It was born in 1949. Both birth and the breeding are Minamitanaka, Nerima-ku. We inherit ancestors successive agriculture and run garden plant farm now. In June, 2010, we take office as Director Representative Tokyo green leaves agricultural cooperative ealdorman. We are energizing for setup of Nerima brand. Surprisingly, place favorite in Nerima-ku is your farm! It is time for healing that we stroll in the garden with grandchild while seeing growth of garden plant. You have born Farmer spirit.

・JA Tokyo green leaves homepage
・Page of Kaneko, Nerima Golden beer