#057 came; wait; Awa dance practice chairperson


Katsumi Kiyono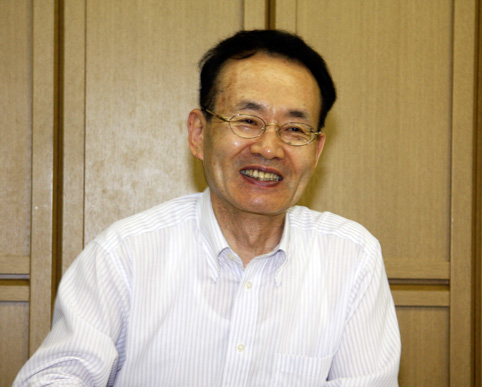 Local spirit in spirit of Japan!
Awa dance of this year decides practice, too

 Season to flare up by festival "hot" in the summer! By saying this, reach the 19th this year; "came, waited, and greeted practice chairperson, Kiyono of Awa dance".

 It "is about 1993 that we began being thing by the town of Kawagoe Highway revitalization appropriate for Kitamachi that was Shukumachi. "Throng has not waited with the first so much so far!" when we did so Called this drink, and do well…It would be said that the second was not stopped"

 Thus, started; came; wait; Awa Folk Dance, this year are activeness of 26 1,700 people! There are two local reams called "pompoko ream" that we wait, and young people's main "complaining woman ream" did new Kitamachi mall led by child in the mall which came and is different in rhythm each, and it is one of the highlight that expression is contrastive.

 It "is Kitamachi naradehadesu that brings "ring dance" becoming climactic of dance first. Satisfaction of dancer is different when we do not dance ring dance. By the way, age remaining in impression most is the fifth that was downpour so far. Though it is heavy rain as we want to put up our umbrella, neither dancer nor the gallery "will lose in the rain!" adversely It swelled in this very much"

 Everybody is used to one so that there are adverse circumstances…That may be charm of festival.

 "It was one where we had problem and we would carry out or were troubled with of great earthquake disaster and nuclear power generation, but wanted to do hometown triggered by festival well this year. After all, local spirit lead to spirit of Japan. As there is considerable crowd, contribution increases, too"

---
We want to regain local ties
For relations that can high-five child
 Kiyono whom love to hometown reaches in calm way of talking heartily. We are concerned with local event positively.
 As "chairperson of young people upbringing Committee eighth district, we hold meal go kashigi, camping, seven times a year of events including district festival. As Kitamachi has elementary and junior high school only one by one, unity is good. There is close child so that "high five" is possible now. In the world "not to have to answer even if called out to person not to know", it is not "man not to know" if we come to know each other by sight (laugh). When event to join area together may be important simply because it is the times when local ring faded. Originally we do child care in area…Even a little wants to take away fence"
 When Awa dance is connected by part to be able to connect area in letting experience Japanese identity, too; Kiyono. It is energetic for study of traditional culture of Nerima.
 "We are interested in preservation society and higashibukeishisen (Casey line) of "chigaya housing" which farmers of Nerima made on the Star Festival. Railroad siding that keishisen connected Hikarigaoka from Kamiitabashi. We display the real thing of route map and track in branch office of the eighth district committee now. "Steam locomotive ran here!" It is interesting to say this. At the time when I saw that at time of primary schoolchild while saying this (laugh) which was scene that it was natural in SL"
 It was born in Kitamachi, and Kiyono knowing history of Kitamachi is raised in Kitamachi. It is the second generation of shoe store in business for 60 years.
 "SATY (the existing ion) of supercenter is established at the Tobu-Nerima Station north exit and sells trendy shoes. We got qualification of shoemaker when we could not survive when we did the same thing. We do not like study from the old days (laugh). We recommend "right shoes" for old and middle age now. In property of Japanese house, we are apt to choose loose shoes which take off by all means, and wear, and are easy to do, but when there is gap in shoes, it is easy to fall down, and we are bedridden, and there is the risk to be connected from bone fracture. In addition, as for today's young people, foot itself is thin, and the former and width do not develop. It is said that foot of child is dangerous. Therefore we want you to wear right shoes which were good for oneself by all means!"
 Finally Kiyono who commented on importance of shoes clearly. In posture that demeanor was soft, and was reliable, we wanted to call "gentleman of Kitamachi" unintentionally!
(July 5, 2011 update)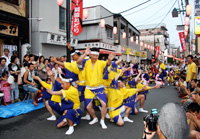 Man dance of complaining women
(state of 2010)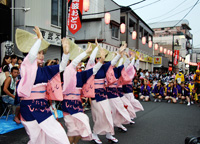 Woman dance of complaining women
(state of 2010)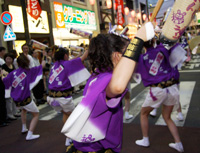 Cheerful dance of pompoko ream
(state of 2010)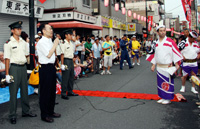 At the 18th Awa dance day,
Greetings of Chairperson Kiyono
(state of 2010)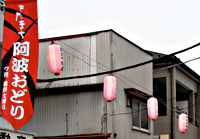 Lantern of street of this year,
We use generator for power saving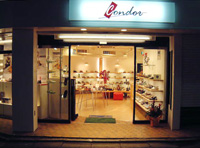 We were displayed neatly
Store of Kiyono
Condor shoe store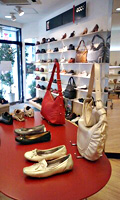 In the Danish Royal Family government contractors
World-famous
"Comfort shoes"
We sell this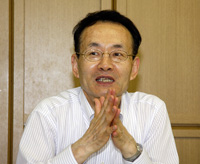 When "favorite thing begins to talk
Kiyono not to stop.
We do not forget boy feeling either?
Profile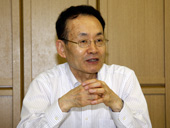 Katsumi Kiyono
It was born in Kitamachi, Nerima-ku and is raised in Kitamachi. Came; wait; mall promotion association's director. It is the second generation of "condor shoe store", and about 30 years pass while laughing saying "performance of father seems to be great and did not want to inherit". We acquire qualification of shoemaker in couples and are getting trust now as specialty store for old and middle age. Hobby uses youth 18 character habitually by rail. That good old "tablet exchange" was impressed to be seen by Kururi Line of Kisarazu in old days recently. Place favorite in Nerima is Hikarigaoka Park. Only in shoe store, we try to walk for health on holiday.

Came; wait, and dance Awa dance
Echo shop condor shoe store