#067 Tokyo Nerima vegetables gyoza kingdoms, king


Katsumi Uchida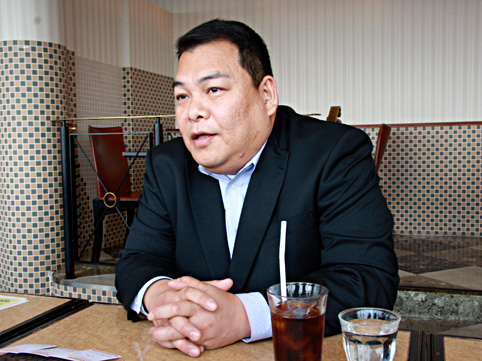 The king of dumpling is born!
For "B-1 Grand Prix"

 "We try out spring Nerima vegetables gyoza, and campaign" is carried out for from May 28 to July 31! Begin in the autumn of 2010 as part of town revitalization, this time is the third. It is delicious plan to be able to enjoy original Nerima vegetables gyoza by cooperation of restaurant in ward.
 With gyoza with town revitalization…? Okay, we schemed festival "B-1" of Class B here gourmet participation, and "Tokyo Nerima vegetables gyoza kingdom" was born! We heard story from king, Katsumi Uchida of appointment ascidian ascidian.

 "Beginning of Nerima vegetables gyoza was whether you could not do something with cabbage proud of the amount of production number one in Tokyo from Nerima"

 We repeated sampling many times, and Nerima vegetables gyoza (freezing) which we developed jointly in tourist attractions development Committee and JA Tokyo green leaves of tourist association from around 2007 was completed. Is authorized now by "Nerikore", in taste that is classic at home!

 "Let's activate town with gyoza without staying all the more! Feeling increased in this and had dream of B-1 Grand Prix championship and we ate our way and developed to campaign"
 I see. As for King Uchida, relation, hot time seem to have been spent to gyoza by development.

 To "B-1, there are pattern to play in specialty from the old days and pattern to develop specialty newly and two kinds. Nerima vegetables gyoza is the latter. For B-1 participation, it is precondition that spreads among inhabitants of a ward. It burns in order to spread more to eat the way in this spring, and to aim at campaign participation shop 20 store! The first aim is league registration"
 That it is naive in Tokyo if enrolled in B-1.

 We put on the crown in imitation of gyoza and seem to work hard at PR in future.

 "Build is King-like (laugh). I learned "strength to be very used" to in volleyball club of high school days. "Getting on rack of train" "sing song of star of sonkyoshite giant" from senior, or be ordered asking the impossible. But we have been used while we got along. Though it is bullying if we think to be bullying, that is up to how to catch. And I am taught strength to be very used to when it was good to be able to get power to overcome feeling embarrassed of expressing in public" (laugh)


---

In kaleyard in building
It is worth not being able to convert

 Uchida of basic positive thought was born and raised in Nukui. Traditional kaleyard still spreads through the home back.

 As "main profession is building shop, we think about meaning of leaving field for high land of land prices carelessly in the whole country. Conclusion "being worth not being able to convert into building." We want to watch what will happen to this field in the future for pleasure"

 On seeing the arrangement of houses that coverage place was fine-view restaurant of Nerima City Office 20F, but spreads under eyes, it is "(laugh) to be excited at when we think that there is "job" of all these number" and Uchida who is carefree, and laughs. To one one way of thinking, self-confidence to work shines.

 "We worked at engineering firm of father, but found a job in major building company in new college graduates now. Is desperate for customer acquisition in the days of new face, and, based on list of 20-30 years old, is drenched with sweat; and is walk-in sales earnestly. The first contract was competition between major companies. Estimate was lower in other companies, but customer said, it "believed only you from beginning that I thought that you could entrust". Pleasure that can imagine a sense of responsibility, the future by oneself…Through work, we had various experiences"

 "We think about the origin that what was born for…It is my happiness that smile of person standing opposite to own power for existence is seen. We think that it is mission of living person that displays own power than we can do it every day. We can do our best because we think that Nerima vegetables gyoza becomes the town of Nerima-ku revitalization"

 Uchida powerful hot forever. About the future of Nerima vegetables gyoza, "idea is one one way of thinking and becomes business opportunity in any way. We are full of will saying we must challenge still more. In power of the king, we expect!

(May 1, 2012 update)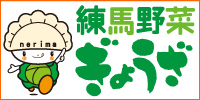 Logo mark is born in 2011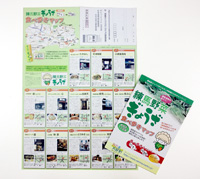 Of 2011 autumns eat the way, and map.
Present is this spring
Campaign is with!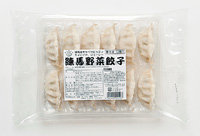 Restroom of Sagawa High School,
It is makeover so brightly!
That, by the effect, deviation value improved, too?
(photo courtesy: knickerbockers paint)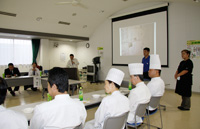 At JA green leaves and Nerima-ku tourist information center
Nerima vegetables gyoza (freezing) which we are selling
"
Development story
" is this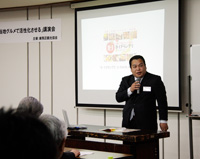 It was held in October, 2010
State of gyoza pride meet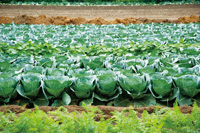 We got used since childhood
Scenery of kaleyard.
"Taste is different in spring in autumn, too"
In this, it is Uchida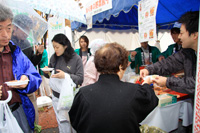 Sampling sale first for 2,008 years on agriculture feast day.
It was quite popular in spite of rain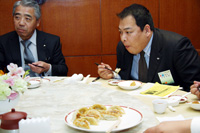 Design (January, 2008) of gyoza tasting party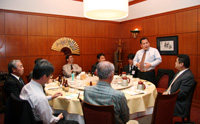 Design (November, 2007) of gyoza tasting party
Profile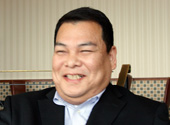 Katsumi Uchida
Both 1968, birth and the breeding are Nukui, Nerima-kus. The manager of Sales Division of Uchida engineering firm. At 32 years old to member of nonprofit foundation Tokyo junior chamber of commerce, Chairperson 2007 Nerima-ku committee meeting. In equal human relations of the type of job irrelevance, we realize importance of connection with people. In initial members of exploitation of resources Committee of Nerima-ku Tourism Association, we take office as director of association later. It "is drama of the life that is born in various choices. As nobody knows what happens, it is said, encounter with people is fun. Three treasures Teraike where favorite place went to catch crawfish and Arctoscopus japonicus in the days of child in Nerima. As for the memory that we peeled skin of frog and fed on! We deal with hobby by fishing by oneself and still cook. Favorite shop is Chinese restaurant, love of music close to Nerima Station.

We try out spring "Nerima vegetables gyoza" and campaign