#075 Minezaki room boss, proprietress


Nobutake Minezaki, fukiko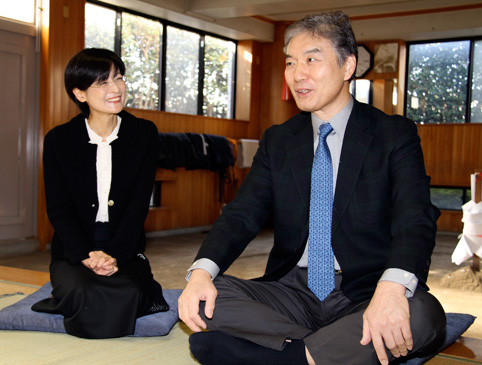 We leave, or does it become strong?…
Moment when former bullied child changes

 Professional name of the active play era is three cedar beaches. After handsome man sumo wrestler who succeeded in life to achievement, the west maegashira second piece in the 70-80 generation retired, land which we chose as establishment of room was Nerima. The only stable of sumo "Minezaki room" in ward reaches the 25th anniversary in 2,013 years.

When "we were looking for place of room, acquaintance was in Shimoakatsuka and took care of boss when we thought about the noise when here with much nature would be good"

 Boss who talks so is 56 years old now. There is dignified presence in features that are clear-cut and fearless with the slim body. But unexpectedly, as for the boyhood, we were quiet and seemed to be bullied child!

Boss "is result that was only child until younger brother can do it at 14 years old? It enters this world, and it is after that essence hating to lose came out"

 However, person of high stature of 187cm got a lot of looks from those days and participated in sumo meet of junior high student, and many talent scout came. Flattery, receive arranged by others in every way treatment from flower basket room alumnus of acquaintance of aunt of the mother's side although ran around, and "pick up on airplane" for coup de grace. Thing which was waiting for 15-year-old boy who dreamed of happy life saying "we could eat delicious thing, and money is included"….

Boss "was hit hard like the armed forces, and was hell every day for first three and a half years (laugh). Instead of not being able to resist outside sumo ring, you clash with each other by lesson, and be ruined by it again…It was vicious circle"

 When when do not have time to think that yearn for parent, as for the parents of hometown, son become strong, every day regularly to prayer. It was about 18 years old that we made up our mind whether the prayer went saying "let's be dutiful to our parents!".

Boss "hold!" whether "stop in ni* becoming strong We became serious in this. Then we took a lesson madly. You are up at 3:00 in the morning, and regret in time to go to bed. Thus, we were used to ten in two years. It is not only good even if we continue somehow"


---

Pupil has the same bringing up as child care
We love very much so as to want to hug

 It was encounter with proprietress to have supported severe active play life. In "sumo girls who belonged to sumo society of women's college," it is big fan of three cedar beaches how!

Proprietress though "was able to marry person of heart, (laugh). Because even trip is not possible only in families for New Year holidays. Though we cannot experience at normal and are fun"

 Spirited proprietress responds in simple and sturdy bosses in good talkers…Couple that handsome man beautiful woman is discernibly wonderful! What is the secret of couple harmony?

Proprietress "is to turn to the same direction? But we quarrel every day about room (laugh). Administration of room is because it is 24 hours"

 Minezaki room who decreased to three people is merger with flower basket room, and sumo wrestlers increase rapidly to 14 people at one time, too. The long-awaited first ranking sumo wrestler was born by ten promotion of battle plane Seki in place in September!

Boss "boss is, so to speak, manager. If there is anything as the body to keep for parents everywhere, we think that we are wrong"

Proprietress though "was said, did not understand, "think that was own child" in old days. Because, in those days when room was done, it was still 30 years old. But we want to hug when we see figure which pupils try hard in now when own child came of age and love very much. We make do with rank to brush for the time being" (laugh)

 Brimming love from two people to pupils comes.

Boss "must be angry every day. But we are glad when it turns out that we came by just that much. Even a one-tenth should come"

 Boss that monaka of coverage hit instructions from greetings to putting in order this and that. How will young sumo wrestlers grow up from now on? We support in only stable of sumo, future in ward!

(December 28, 2012)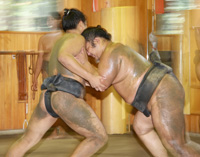 Lesson is from 6:00 to 10:00 every morning.
Saying "take sumo not to give up"; boss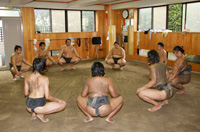 When "we take new adherent, parent sees, too.
If see face of parent; motivation
We know (boss)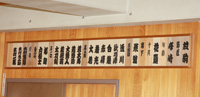 Professional name to depend on wall of sumo ring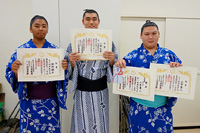 From homepage
Three new adherents who applied.
We complete course of sumo training school!
(photo courtesy: Minezaki room)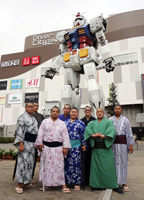 On autumn excursion with a click.
State of Teshi
On
homepage
It is released
(photo courtesy: Minezaki room)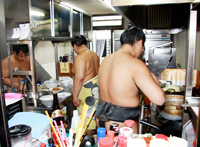 State made with chanko.
Smell that is delicious at the time of coverage
We drifted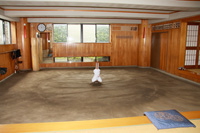 Sumo ring after lesson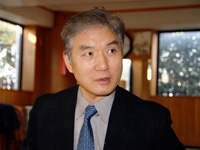 Boss who acts as judgment of the Grand Sumo Tournament.
To "sumo wrestler who took terrible sumo
Saying we may instruct
In severe posture,
"Sumo love came, too"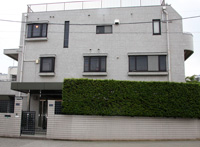 We were surrounded by house and fields
Minezaki room in Tagara
Profile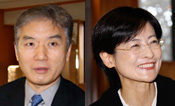 Nobutake Minezaki, fukiko

Nobutake Minezaki
It was born in 1956 and is from Hachinohe-shi, Aomori. We are scouted in the second grade at a junior high school and become a disciple of flower basket room. We succeed in life with promotion to the top division at ten promotion, 21 years old at first sumo ring, 20 years old at 15 years old smoothly. At the age of 23 years old, we got the Venus consecutively from north lake and the triple no sea on 2nd. We gained popularity as handsome man sumo wrestler that we cut sumo circles, but retire at 31 years old. We became independent from runaway horse room which we belonged to in the next year and established Minezaki room. We did business activity for a long time in provincial tour department, but, in association of sumo, belong to Department of Appeal, the instruction Extension Department now. Hard worker as it is said, "we went first at 6:00 a.m. as there is not experience of umpire." Place favorite in Nerima is Hikarigaoka park. We are up at 4:30 and go for walking every morning.

fukiko
Tsugaru-shi, Aomori birth. We belong to sumo society in Japan Women's University. We marry boss in 1982. We are blessed with two boys who are different in 6 years old. We are pushing on for proprietress business now. We take and perform way of approach of all the pupils on iPhone during place and upload in You Tube. We say, "parents are pleased though it is great work" with smile.

Grand Sumo Tournament Minezaki room
facebook page