#077 cake odafuji owner chefs (nerima berry exchange meeting chairperson)


Kenji Kobayashi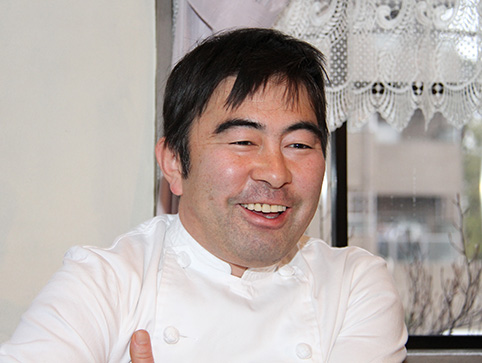 We left apartment with no bath
The first step to cake craftsman
 It was introduced popular confectionery and "odafuji" where it was with TV and magazine, but was not so now from beginning…. At first, from story of the study era of Kobayashi.
When "we began ascetic practices, it was poor living of apartment with no bath. All the friends played around in those days as it was bubble heyday when it was ski da pension. However, days that to be not able even to go to public bath, and oneself hangs hot water of kettle to head and washes hair. (laugh) which I hated, and I hated, and there was no help for it"
 Days when we roll out every day at half past 5 a.m., and 22:00, rest has few returns, and salary is shouted at by around a quarter and owner and senior of office worker average starting salary….
 "It is fun!" from "we want to stop" of such strict world It was about the third year that we turned into this.  
When "one one of the techniques that we did not have looked back incidentally, we came to be able to do it. Readiness to finally get along on this way was decided. Then it came to be thought actively even if it might be hot"
 Afterwards, we crossed four confectioneries in 11 years and put on necessary skill in the body. It was, "thank you!", to be said from people in shop not leaving what Kobayashi imposed on oneself in that to escape, and to leave properly. And to the next shop…. We jump into kokozotoiu shop without appointment even if we do not do offer saying "we would like". As enthusiasm is handed down, we say that it was not declined. And, in 1999, we opened long-cherished own shop!
"Honesty, by chance in what chose Oizumi (laugh). Without enough funds, we heard from hearsay, "there is shop to close" and bought at a bargain price. But beginning is days of cuckoo. It is commonplace because we renewed signboard"
 At turning point, coverage came by introduction of visitor and was that small article appeared in local newspaper. Local visitor becomes repeater from there, and people call people…. We moved to current large shop in 2010. Employee is 17 people now! We work friendly.
"There is employee who came from Hokkaido, Okinawa, Korea. Even awkwardness does not matter. When it employs, it is enthusiasm to focus. As oneself was taught by senior in the world of disciple of Buddha, we came to think that it was duty that brought up young children. We educate so that each can have own shop in the future"
---
Saying it "was good to cook cake!"
Encounter with parent and child who thought

 Kobayashi whom we participate in "nerima berry exchange meeting" by connection with hometown, and chairperson acts as now. We exhibit new item at berry Festival every year.

Without "nerima berry exchange meeting, we think that we were not able to get to know farmers so much. Sweet potato is produced, and stand with purple potato from Nerima and make ice cream with tomato and…. Possibility spreads more and more. We want to make work from Nerima from now on!"

 Kobayashi that words are full of heat when it comes to confectionery making still more. Finally we asked what was left in impression in the noodafuji life for 14 years.

"Acquaintance of girl of anorexia is our customer. We seemed to take our cookies to visit in the useless material. Then as only that came to eat…. While the child who left the hospital cried, half a year later, he/she came for greetings. As time, we have not thought, it "was good to cook cake". It is unforgettable event throughout the life"

 One article that we made heartily arrives in people's minds…. It was story to be simply cake craftsman happiness.

(March 1, 2013)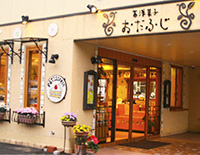 The odafuji store appearance.
There is large parking lot
(photo courtesy: odafuji)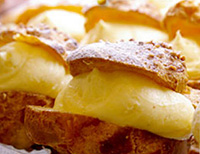 To "perfect gem 21 of Nerima"
Oizumi cream which was chosen
(photo courtesy: odafuji)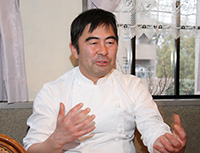 As for the hard study era
We exchange with funny story
Kobayashi powerful brightly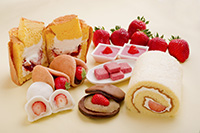 By berry Festival
Is sold
Sweets using strawberry from Nerima!
The seventh berry Festival,
Saturday, March 16 10:00 a.m. ...
JA Tokyo aobakogure village
In (Oizumigakuen 2-12-17)
It is held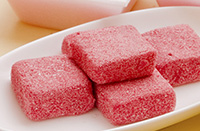 We exhibit odafujikara
"Ganache of strawberry"
Taste of strawberry spreads!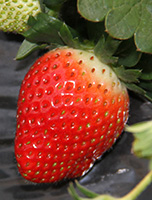 By berry Festival
We sell strawberry from Nerima.
Taste that has just finished piling up
Please taste!
Profile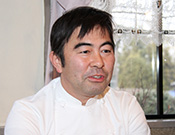 Kenji Kobayashi
1966, Nakamurabashi birth. Is in the third grade; to Minamioizumi. Afterwards, even if move; residence in ward. The parents' house wanted to get confectionery-related job vaguely since childhood in castella shop "odafuji" of Minamioizumi. It is said, "bakery or patisserie will be good in the future" and chooses patisserie among father. We advance to cake technical school. By policy of the parents' house, we begin single life in the member of society second year. After having studied in "monsieur M" of Tanashi for 11 years, "house Noah of cake" of Shakujii, "Jeanne Troyes" of 3, Hongo opened "cake odafuji" in 1999. Area that hobby is trip and likes in particular is the Middle East. Israel, Jordan, Pakistan travel, too. Place favorite in Nerima "Shakujii Park which was good in the days of child, and was idle. It is treasure of Nerima!" . We remember tree which adopted stag beetle and beetle, and it is still said that we are interested.

Cake odafuji