#Parade around 096; meeting's chairperson of guide


Takeshi Ichiyanagi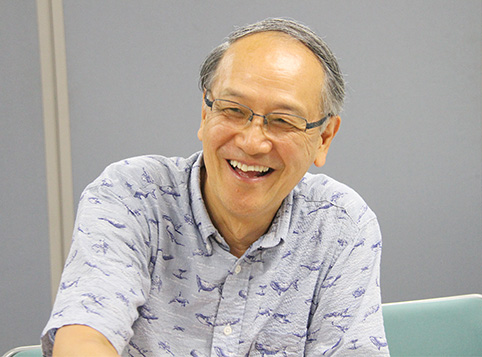 While working out, and enjoying walk,
We want to convey nerimano charm

 It recruits inhabitant of a ward guide and participants of "nerimanoneri walk 2014 autumn" to walk Nerima. It is put a lot voice to be moved with saying "there was a lot of what we do not know so close!" by participant and is popular event of the repeater series.

 From the spring of 2009 when Ichiyanagi worked out, and walk began in, played an active part as inhabitant of a ward guide, and started this year; of "parade guide was recommended to chairperson with was fair".

"Parading at this time has 8 course in total. Eccentric visit place is included in local stable of sumo or Mt.Fuji-shaped mound, and Kitamachi course where we appeared newly is finished in interesting course. Other courses are carried out many times so far and are only recommended course kept on polishing. Please be keenly aware of autumn of Nerima in spite of being walk!"

 We included "thing that natural voice touched without employing Mike" that "it was concise and is plain" when we asked about being careful when Ichiyanagi guided. As what do not employ Mike often walks residential area. Voice of Ichiyanagi has security in intellectual sound at low tone very much.

 Can we have advice from person who will aim at inhabitant of a ward guide from now on?

"You should make course of place with own contemplation. Pleasure to guide increases so that attachment to course deepens and can talk hot. Myself pay course the cost for Tagara Green Road of place where we lived, and there is contemplation to Oizumi ranch course"

"Slight consideration that there can be participant pleasantly again is important. When we stop and explain, we derive in the shade in the summer in the sun in winter. We modulate talk and sandwich quiz on the way and become more fun if we can plan communication with participant"


---

We appear in town simply because it is single life!
For volunteer driving force

 Master who Ichiyanagi parades, and acts as "Tokyo city guide" and "Meguro-ku-cho walk volunteer guide" introducing charm of Tokyo to tourist visiting Tokyo from home and abroad other than guide, and waits, and walks, and has qualifications of guide! It is what.

"We lost wife five years ago and moved to Meguro-ku where son lived in. As it is single life, we say that we keep still in house with nobody not living together in neighborhood. Including physical condition management and change, we want to spend every day associating with people as much as possible brightly. We work as various volunteers from such a thing and walk well alone"

 The current town walk is Meguro-ku neighborhood. Place dropping in by all means on the way is bookstore and baker.

"We buy appetizing bread by all means. We liked bookstore which we ran in individuals, but there became recently few. In states immediately huge amount of in what we purchase carelessly when we find curious book book…"

"But we donate there book which we read through as we work as book volunteer of hospital. As we have many people read book which we liked, we think that it was good"

"We performed promptly to the field and checked the other day as Kuhombutu of kiyomeshinji in Setagaya-ku found article to vary all in sigillomancy (form to make with both hands) of nine Buddha statues nine"

 In this, it is guide spirit! Some drawers in knowledge increase in this way. It is town fair walking distance feeling, but begins to move and gives birth to the tomorrow's vitality. We felt that everything was sincere, and faithfulness of Ichiyanagi who was going to learn included source of these power.

(October 7, 2014)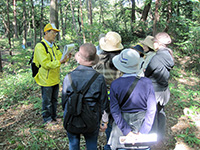 We give an explanation that it is concise and is plain,
By charm of voice of low tone
Ichiyanagi to guide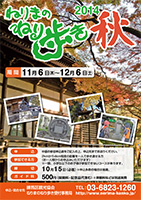 >
"nerimanoneri walk 2014 autumn"
Participation offer
It is until October 15 (must arrive)
The details are this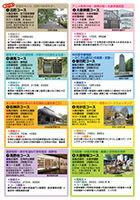 Inhabitant of a ward guide
Brush up
8 courses that we built up!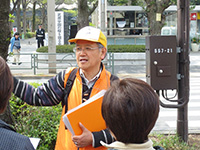 Of the past work out; state of walk
(photo courtesy: Ichiyanagi)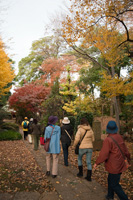 Of the past work out; state of walk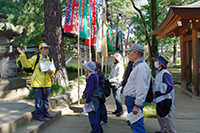 Of the past work out; state of walk
(photo courtesy: Ichiyanagi)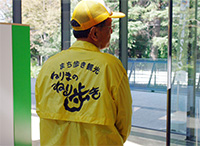 Of the past work out; state of walk
(photo courtesy: Ichiyanagi)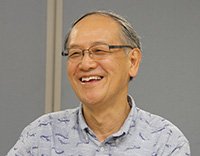 Is full of curiosity; treasure house of knowledge!
Ichiyanagi who is easy to talk with gentle smile
Profile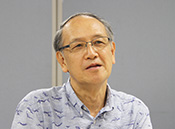 Takeshi Ichiyanagi
It was born in 1948. Parade; meeting's chairperson of guide. It is Nerima-ku residence, working and is 60 years or more, but we move to retirement age and Meguro-ku where we lose wife approximately at the same time, and son lives in and live alone now. Days when we did teacher of geography in Tokyo Gakugei Univ. attached high school Oizumi school building which was in Oizumigakuen, but we wait besides tutor now and walk and perform book corner of hospital, various volunteer activity including chorus in elderly person facility and are busy. Favorite place around Oizumigakuen forest of Makino memory garden and rock garden, strange fortune temple. For memory that Koizumi ranch which went for visit with students for the teacher era in particular is still good. Is near from the workplace; "liking odafujino cream puff."