#Meeting chairperson who turns on light of 111 feeling


Yuko Suzuki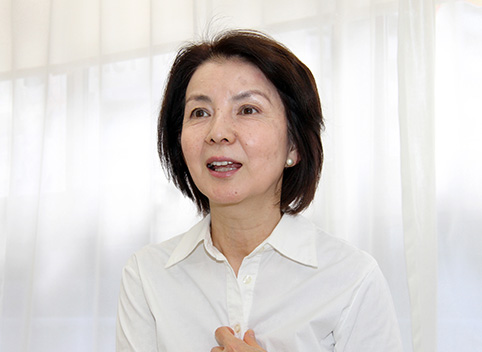 Than we are afraid of disaster,
"Preparations for thing" and "preparations for heart"

 "Meeting turning on light of heart" is disaster prevention group moving into action in Nerima-ku from 2002. With elementary school or child building in Nerima-ku, we performed handmade picture-story show and puppet play and continued working on enlightenment for child mainly. Opportunity of start dates back to the Great Hanshin-Awaji Earthquake of January 17, 1995 when chairperson, Hiroko Suzuki experienced.

At "5:46 a.m. when earthquake was generated, the outside was still pitch-black. It was area relatively with a little damage that I lived, but it is lost power just after that and cannot confirm even face of the third son (4 years old at the time) who next, was sleeping. Tableware is broken and is scattered when it finally shows the situation of room at the sunrise, and goldfish bowl is overturned, too…It was state called this"

 There is examination of the eldest son, four days later to Tokyo. Afterwards, Suzuki who moved into Hikarigaoka housing complex. When Nerima-ku disaster prevention section called for administration of evacuation base in 2000, we participated as member of PTA.

From "disaster prevention section, we cut canned aluminum to half and hung down some salad oil and we did Koyori of tissue to core and had method to make light tell. Experience of darkness of earthquake disaster was combined, too and was impressed very much. So it was said, "we talk by all means in front of all" when we talked about the Kobe times

 We had you turn on "desired light" in Kobe minute and performed disaster prevention event with various places evacuated to from Miyakejima. Therefore Suzuki seemed to speak experiences for the first time.

"Taking this occasion, we could do what and were going to get along to me. And we did the name of meeting for "light of heart" when we wanted to convey consideration to importance and person with life

 Activity spreads and is taken up in the media such as national newspapers. Meanwhile, it was one girl that remained for memory of Suzuki.

After "having done puppet play with a certain child building girl in the first grade "scary very much. What should I do?" We were afraid of this seriously. "It is all right if we assume preparations for heart and preparations for thing, Ryokata. We explained, you returned to house, and talk with mom and daddy about well" and had teacher and mother respond

 There was faith not to waver to Suzuki and felt that it reached as sincere words simply because there were heart and preparations for thing properly.


---

Keyword "rolling stock"
As human being to follow area, and to help

 In January, 2014, booklet "meal and disaster prevention" were issued Nerima-ku and "meeting which turned on light of heart" by collaboration with "NPO corporation comfort set club". Arrive in preparation for heart and thing for disaster prevention in the first half. It is full of survival recipes that we can eat deliciously in the latter half. It is one book, booklet which we want to prepare for in family.

"At first, we assume disaster and begin from place having you think about menu for one week of family from refrigerator and storage product. Then we shift to "disaster prevention brain" naturally. Quantity of water which we want to have always ready per person of the day is 3 liters, life water with drinking water, and 7 liters is indication"

 It is method called "rolling stock" that Suzuki and others push forward. We find only some food which we usually eat a little too much and eat from near thing of the expiration date and buy more things that decreased. In this way, it is not necessary to buy emergency rations expressly.

If "hot meal near usual times is removed, even at the time of earthquake disaster, we are relieved and can protect health of family, too. At the time of disaster to refuge…If is apt to think of this, but house is safe; home is the first. It is hard to change maintenance of privacy to anyone"

As "it is human being of side that I raise antidisaster headquarter in area and run, originally we do not intend to escape. Side to do safety confirmation of the neighborhood, and to save. We actually rush to the headquarters immediately if disaster is caused"

 On 17th, start every year in January, 2016; "let's turn on! Light of heart co; knead, and is performed in rehall (coknead rethe third floor). Let's become "disaster prevention brain" in the whole family!

(December 28, 2015)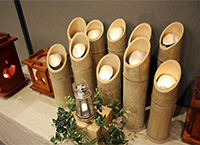 Light turned on share of becomes the origin of meeting from "desired light" installed in Higashi-yuenchi Park of Kobe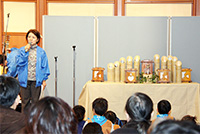 Event that hold every year "let's turn on! Suzuki who talks about experience of earthquake disaster by light of heart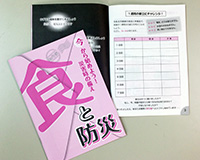 By collaboration business with Nerima-ku "Meal and disaster prevention" that we made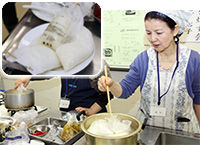 Survival meal (for short mackerel meal) to make with imminent ingredients in house. For earthquake disaster cassette cooker It is helpful when we prepare. Rice that we cooked the left top with plastic bag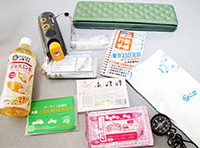 The contents of rucksack to usually carry are light, radio, map, Japanese towel, magnet, portable toilet, rock candy. "We protect own body by oneself" It is basics of disaster prevention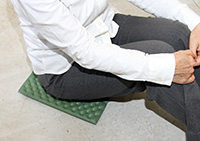 One of the recommended goods, Cushion for outdoor. On concrete Buttocks do not get cold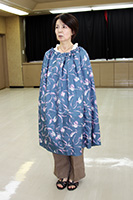 When we use simple restroom, to blindfold if there are any these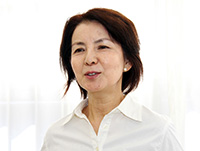 Saying "relations with a view of face become the best disaster prevention in area"; message from Suzuki
Profile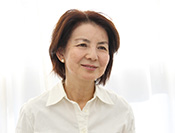 Yuko Suzuki
Meeting chairperson who turns on light of suzukiyuuko feeling. Mother who has Hikarigaoka residence, three sons. In 1995, we are caught in the Great Hanshin-Awaji Earthquake at the time of Kobe residence. We evacuate to Tokyo taking the opportunity of the examination for university of the eldest son and, four days later, move to Hikarigaoka afterwards. In 2002, we raise inhabitant of a ward disaster prevention organization "meeting turning on light of heart" by backup of Nerima-ku disaster prevention section (the current inhabitant of a ward disaster prevention section). Approximately 15 members who is always working now. There is request of lecture from the Nerima-ku inside and outside and performs handmade picture-story show and puppet play. There are many activities for the lower grades mainly in elementary school. Over "nerima NPO news" from September, 2013 to July, 2014, we write column called "the disaster prevention brains". Place favorite in Nerima is Hikarigaoka Park. As for enjoying "one lunch" with sandwich and dessert.

Meeting which turns on light of heart