#112 Music Laboratory - otorabo - representatives


Tomohiro Oba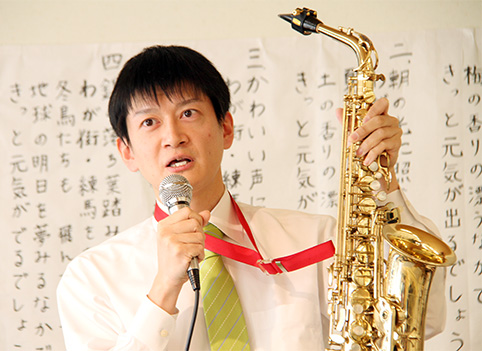 Phantasmagoric brass band!
Person who can participate appears on event

 Did you look at TV CM of campaign "choice Nerima" of ward? Group which participated in march while playing musical instrument in that popular name "otorabo." We are comprised of individuality group member who gathered from wind music, orchestra, various genres including jazz and play an active part mainly on event in Nerima-ku.

While "we continued working on performance, we were invited to events of local facility, group, mall and came to often play. We are thankful for local connection, and feeling comes nicely, too. As base is Oizumigakuen, we play a lot musical piece of TOEI including Kamen Rider and pre-cure at event for children"

 Representative, Oba talking about this is given birth to, and both the breeding and residence are Oizumigakuen.

"Some worked citizen's orchestras after beginning wind music with junior high student, and having become member of society. It was opportunity that we called out to friend with in brass band club of Tokyo Metro. Univ. spring High School of native place to make new orchestra in 2010"

 People call people, the current registration number of people is about 55. Approximately 40 people seem to participate in everyday stage by several people - 20 people, periodical concert.

"There is such a request on this day, but how is" "otorabono characteristic We call out in this and are style to play in members who gathered. We change part to arrangement and performance in the one sometimes with different formation. We think that brass band where this neighborhood is common is slightly different interesting place"

 The skill that high individual levels is required, but can form simply because members working other orchestras are often found, and there is ability. Oba as "ensemble wanted to do it well, participated in contest, and had gold medal and silver medal. In addition, we raise pure dream called improvement of music technology saying even jazz pop music system of pride genre participated in contest of national convention twice!


---

It leads from high school days to now
Encounter with important friend

 When it is for the third year of junior high school that Oba began wind music. In having stopped piano which we played from 3 years old to devote itself to the examination for high school, but being invited to friend of brass band club, and joining the club….

 When charge was decided on alto saxophone, and feeling of musicomania was not stopped and we moved high school examination that place and participated in contest, we seemed to be absorbed.

"It was Tokyo Metro. Univ. spring High School which entered a school of higher grade, but entered brass band club. Therefore we just met nootorabonitsunagaru friends"

According to "the school tradition of "voluntary creation", it was the most free high school. Advisor does not interfere and lets you do that you want to do it. When said what advisor was, thought "to be fault that oneself were cowardly" adversely;

"Brass band club has said that it was when "it is noisy" in ridge same as light music club in a subdued voice in performance of genre such as shout and flat. Teacher "is music if we do so even if genres are different!" Scold this…. It was moment when own husk which persisted split open"

 Afterwards, we begin drum to band boom and say that we came to enjoy various musical instruments. Such a background of Oba may influence that repertory is wide from classical music to animation, historical drama theme.

 Friend of high school days feels dazzle that just became adult when we see state of harmonious dressing room with member.

"Member is everyday life, but helps each other. We were really endowed between loving one another. By the way, there is dannaiketsukon one set, too! As there was baby rush we should be able to form "otorabo Jr." sometime" (laugh)

 It is totally brass band like family. This is because it is sound that congenial friends weave to become comfortable while it listens to music. We support future activity♪

(February 1, 2016)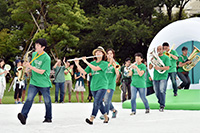 It is state of "otorabo" appearance in CM of "choice Nerima"
(photo courtesy: neriumakuhirome*hiromehoka)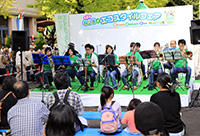 State of "nerima, Eco's tile fair" request performance
(photo courtesy works out ☆ Eco)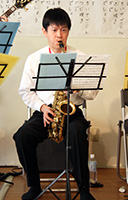 In request for otorabono performance We continue from the junior high school era As for being in charge of alto saxophone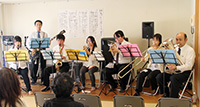 Of Nakamura respect for the old building of the day of the coverage State of ensemble concert. From once popular song historical drama theme song, It is also chorus of "hometown". In a sense of unity that venue is warm!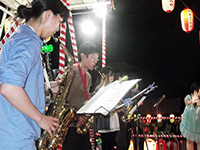 Request performance of yumeteru mall "galactic night Bon festival dance." We played on tower
(photo courtesy: otorabo)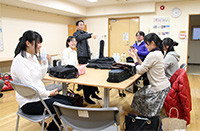 Smile does not die out even if in dressing room, and good relation is handed down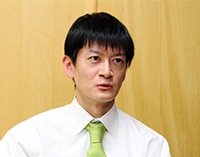 "There is a sense of responsibility to be representative. Therefore technique wants to improve, too" Oba called this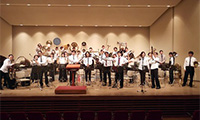 State of otorabo commuter pass concert. On the next time, we plan on May 7, 2016
(photo courtesy: otorabo)
Profile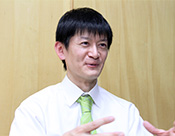 Tomohiro Oba
It is resident ever since we were born as Hiro 1977, Nerima-ku Oizumi with aunt. Occupation is pharmacist. In brass band club invited to friend for the junior high school era including alto saxophone on way of wind music. We enjoy drum, recorder, clarinet, flute, many musical instruments called piano. In 2010, we launch brass band "otorabo". Repertory 200 pieces or more. Other than performance, we deal with arrangement. Other than periodical concert, it increases at events of group or mall that voice of performance appears. Places to like in Nerima-ku overflow in Nerima love so that it is said, "the Oizumi outskirts that are in both house and the workplace calm down most".

Music Laboratory - otorabo